Here are the new HoneyBook features we released in October and November.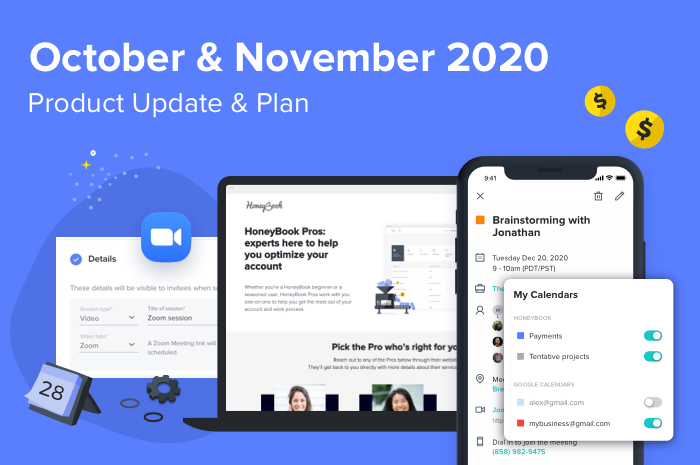 As much as I love working with our team and members, designing and improving HoneyBook to make running your business easier than ever, there's something really special about taking a pause this time of year.
This holiday season, we're spending time in Tel Aviv where Oz and I (and the birth of HoneyBook) are originally from. And even though it looks different than holidays past, it's still just what I need to recharge and get ready for all that's in store for 2021. If you need help getting your business set up to unplug this month, check out our Rest Challenge, starting next week.
And in the meantime, see what's new in HoneyBook. Your voice and opinion truly matter—please share your feedback in the comments.
Here's to a restful December!
P.s. In case you missed what happened in September (or want to check out past product updates), you can find them all on the blog.
New Features [Oct + Nov 2020]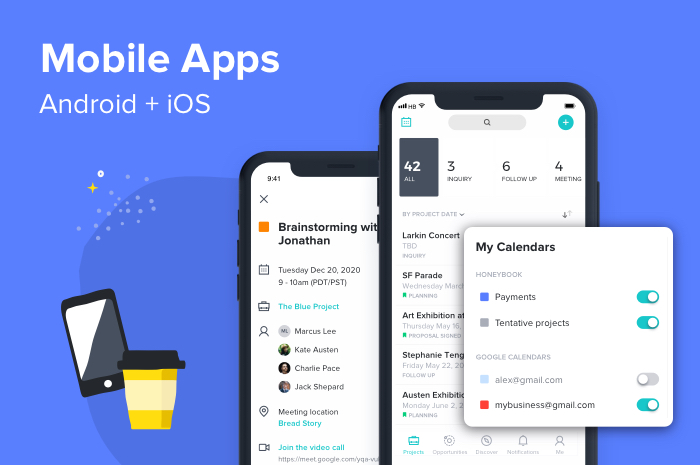 1. Mobile apps (Android and iOS): Understand your availability without having to bounce between different apps. If you've integrated with Google calendar, your events now show in the mobile app calendar [Tools > Calendar]
Crammed calendar with too much going on? Focus your view by filtering on/off payments, tentative projects, meetings, booked projects or any Google Calendars. [Tools > Calendar > Filter icon in top right]
We improved the way projects and meetings that span multiple days are displayed in the mobile HoneyBook calendar tool. [Tools > Calendar]
We added a breathing relaxation tool, because we know running a business (especially during COVID) can be stressful [Tools > Breathe]
A single place to see and browse through all of your HoneyBook contacts and get any contact info about them. [Tools > Contacts]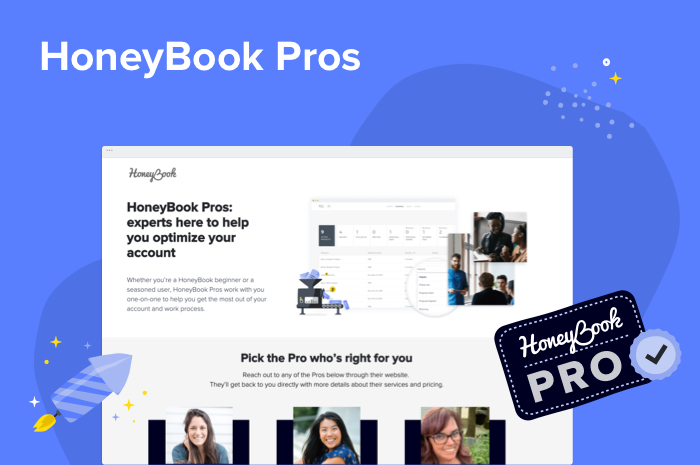 2. HoneyBook Pros – Find an expert to help optimize and get the most out of your HoneyBook account. Pros don't just know the software, they're also small business experts — so they know where you're coming from and speak the language. Fine-tune your templates, amp up your automations, and perfect your processes with professional help. Learn more about HoneyBook Pros.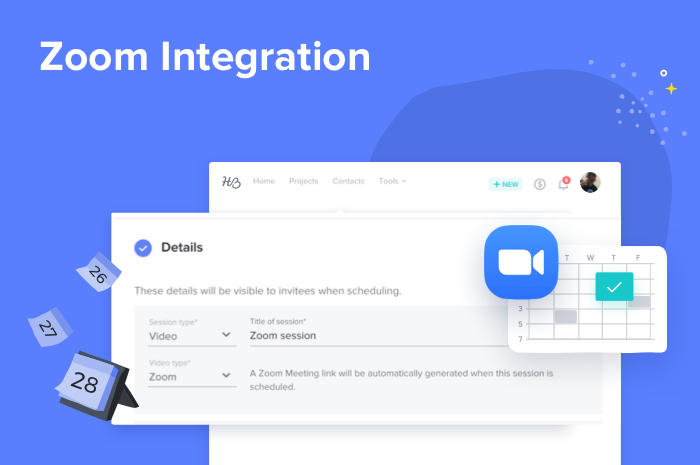 3. Zoom integration – Prefer Zoom over Google Meet? Schedule Zoom meetings 2x faster with our scheduling tool. [Tools > Scheduling]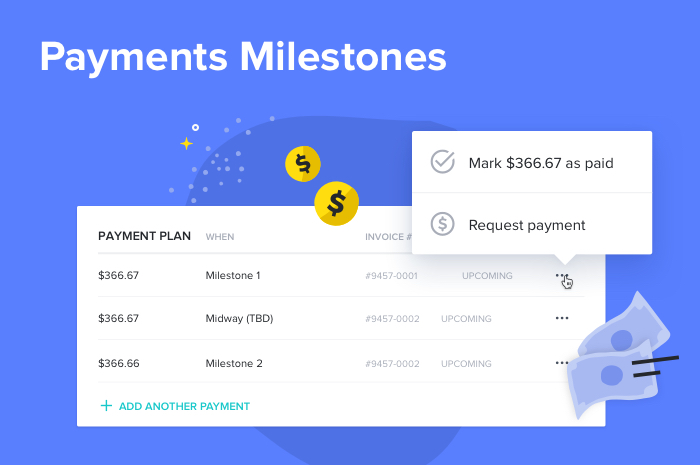 4. Payment Milestones – Send invoices & payment requests based on milestones instead of predetermined dates. [Tools>Templates]
Until next month…
We hope you're as excited as we are about our new features and updates. You can find out what's new in our monthly release notes on the blog and in our monthly member newsletter. And please keep giving us feedback at [email protected]. We build HoneyBook for you and we wouldn't be where we are without your help.
Any questions about the current releases? Head to our Help Center to learn more.