Is blogging worth it for a small business, especially when social media is so easy? I hear this question often from creative small business owners who are feeling the pressure of having to do so much outside of their actual craft or service. Between accounting, staffing, branding, marketing and everything else, writing blog posts seems to get pushed farther and farther down the to-do list. With a limited amount of time and with social media being so simple, does blogging still matter for your small business?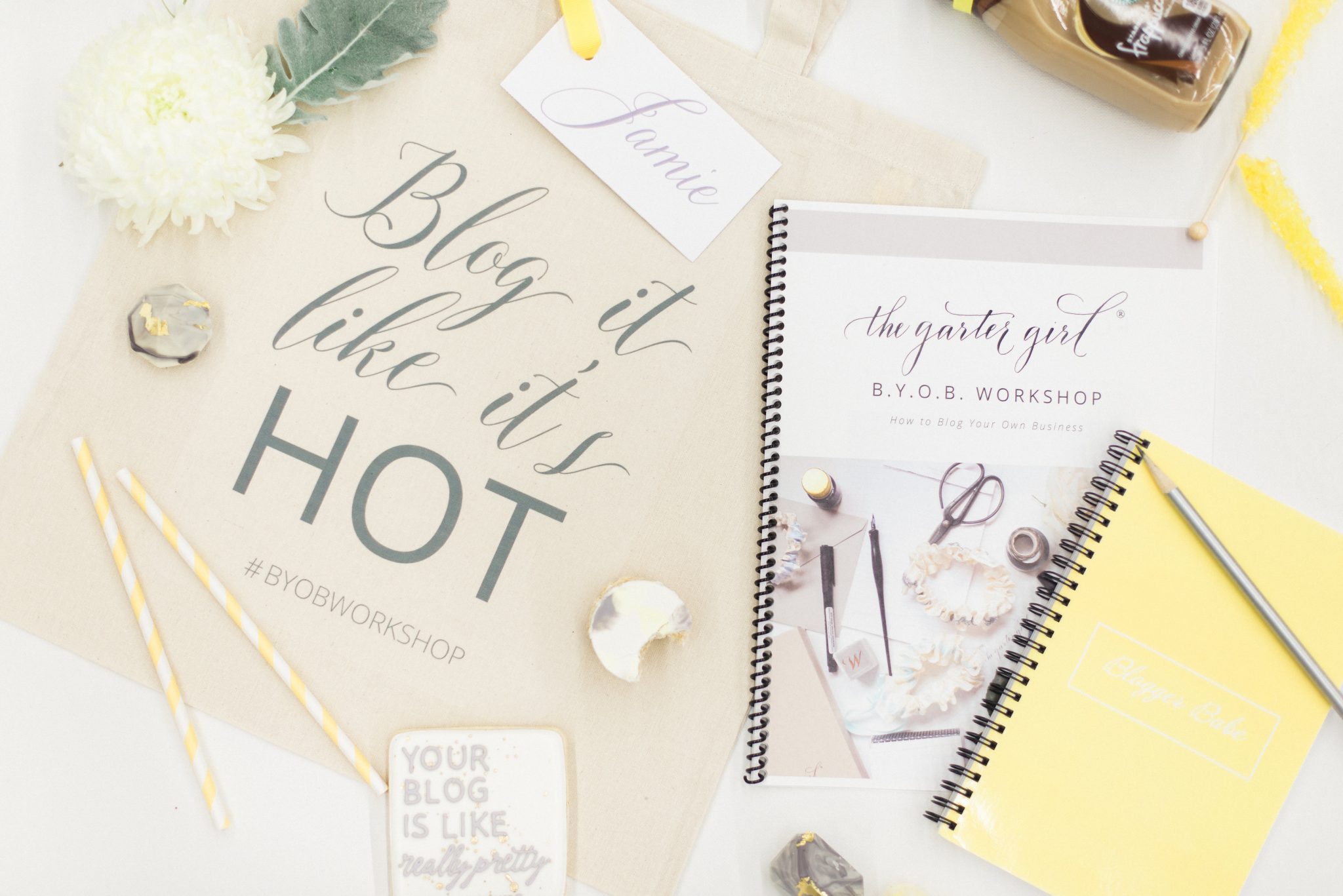 Social Media Is Easy
Blog posts take so much time to write. It can be hard to justify the time when you can immediately post a photo on social media from your phone. You can "like" a photo quickly, share something with your group, and add a comment super fast. You might even get tons of business and referrals from your social media sites, like Instagram and Facebook. But, guess what? You don't own any of the likes and the followers or any of the content on your social media channels.
Your business' social media can be a great way to connect with clients and show off your expertise. But, when you post on a social media site like Facebook, you are promoting and increasing the pageviews of Facebook. A social media site's goal is to keep you and your friends clicking around on their site, not yours. Those likes and comments don't necessarily translate over to building up your business.
Poof! It's All Gone
What happens when Facebook decides to change its algorithm? What happens if Instagram gets hacked and suddenly goes under? You don't get to take those followers with you. Everything you've built up on social media, all of those comments and likes, is all gone and you'll have nothing to show for it. You have no way of contacting your followers and all of those potential clients and collaborators. Your whole portfolio that you have spent so much time curating and posting is gone.
It is scary to think about what would happen if your social media sites go away, especially if that is where you've been investing the majority of your time as a small business owner. It can be really unsettling to businesses that only have a large Instagram following or only rely on Facebook for referrals. But, there is one sure-fire thing that every small business owner can do right now to set their business up for the future and that is invest in their own website or blog. A solid, well built website and blog can insulate your business from the ups and downs of social media and set you on the path to a long term online profile.
Renting vs. Owning
Please don't misunderstand me. I love social media. It has been amazing for my business and connected me with many clients and partnerships. But, for my business, social media is something extra that I do. I am diversified in my online presence and I always invest in my website and my blog first. Why? Because I own my website and my blog. I own my blog's readers. I own my website's page views. I own the content on my website and only I can change up it's algorithm.
I compare the online world to real estate because is helps creative businesses understand a little bit better when I try to explain why blogging still matters. Your website is like owning a house, and your social media is like renting a house. When you own a house, you are building up capital and investing in your long term financial health. When you rent, you are serving an immediate need, such as a place to live, but you aren't building anything. Just the same, your blog is an investment in the long term health of your business and your social media feeds the here and now. Social media doesn't establish anything for the future and those social sites can change or go away at anytime without any notice.
Quality, Consistency & History
Search engines (and potential clients!) love fresh, shareable content on a website. They favor websites that are updated often with quality information. The best and fastest way to keep a website updated is through a blog. You write a blog post full of helpful information for your readers and just like that your website is updated and the search engine and potential clients coming to your site are happy.
In addition to quality content, search engines also love older content. Blog posts that have been around for a long time give your website a little bit of an extra edge because it tells the search engine that your website site is not only full of important information, but it has been consistently updated for a long time, so it must be really special. This combination of quality content, consistent updates and a deep history is a three-part recipe for online success (i.e. booking business) for any creative small business.
So, to answer the original question: blogging still matters, even with the ease and convenience of social media, because every blog post is an investment in the long term health of your business' online profile.
Now that you know blogging is important, are you feeling a little bit overwhelmed and frustrated by your blog? Do you confess that you have no idea what SEO is or what it can do for your site? Do you find it impossible to find the time to write a blog post? I'm right there with you! That's why I'm hosting a small business blogging workshop called The B.Y.O.B. (Blog Your Own Business) Workshop where I'll teach you exactly how to get your blog under control. Rising Tide Society readers can get $100 off with the code "earlybird." This workshop will be on February 7th and 28th in Washington DC and you can register and find more information here: http://thegartergirl.com/how-to-blog-for-your-business/