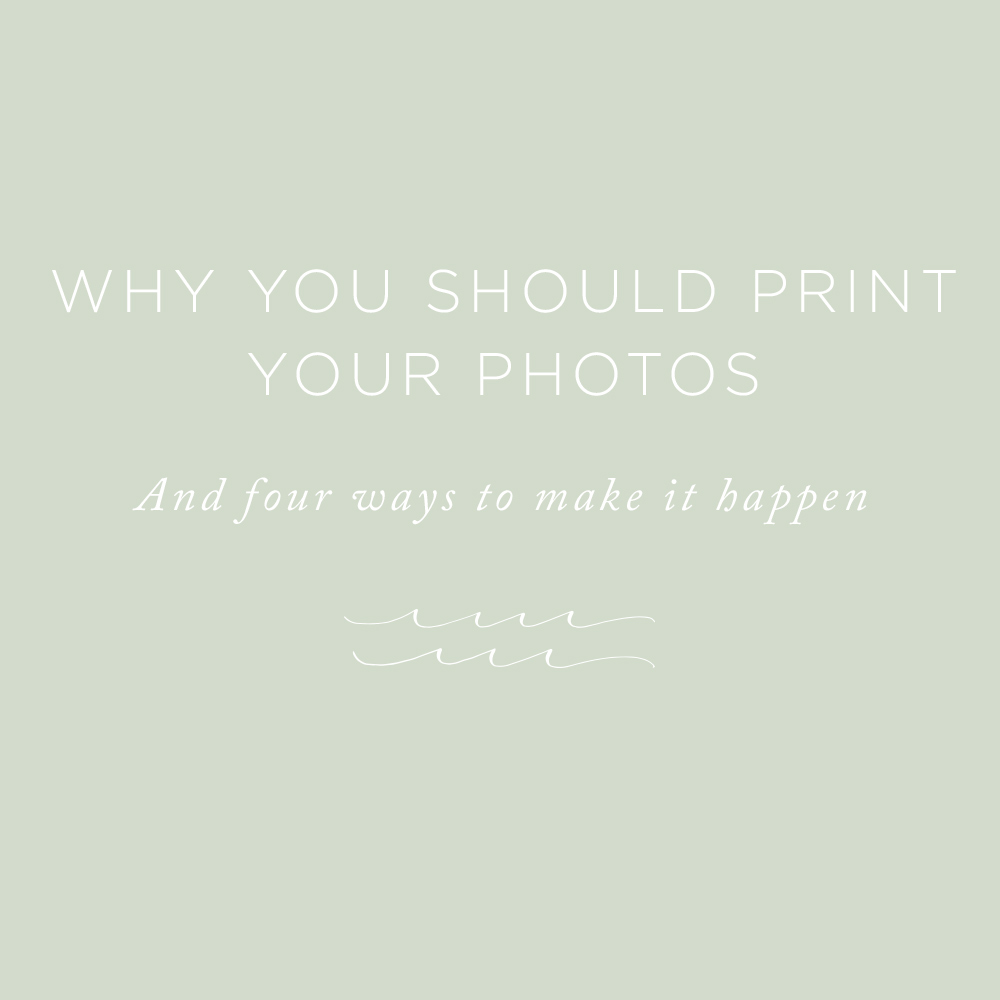 Printing photos has got to be one of the most important things I have learned in life.
Whether you're a photographer or just a regular old Joe Shmoe with an iPhone, you should be printing those photos of yours.
Let me set the scene: It's your son's, daughter's, friend's, (anyone's for that matter) birthday and you're snapping photos throughout the celebration. There's a selfie in there of you with your great-great grandmother, a snapshot of your daughter devouring her 1st birthday cake, and a picture of your whole family together that you took while using a selfie stick (not an easy task, by the way). Finally, the get together comes to a close and the party is over. Everyone goes home. As you're washing dishes filled with leftover scraps of cake and ice cream, you accidently drop your phone into the sink filled with soapy water. The bag of rice trick doesn't work and you suddenly remember that you didn't back-up those photos to iCloud. Any chances of retrieving your photos are gone. Forever.
It is so easy for adults (my parents and their parent's generation) to pull down a box of old family photos and reminisce. Unfortunately, my generation and regrettably, generations to come, don't quite have that advantage. Pictures are often left to perish on smart phones, leaving you with nothing to hold between your fingertips. What will you have to show your kids when they're your age, now?
So how do you get your pictures printed, then? Easy peasy.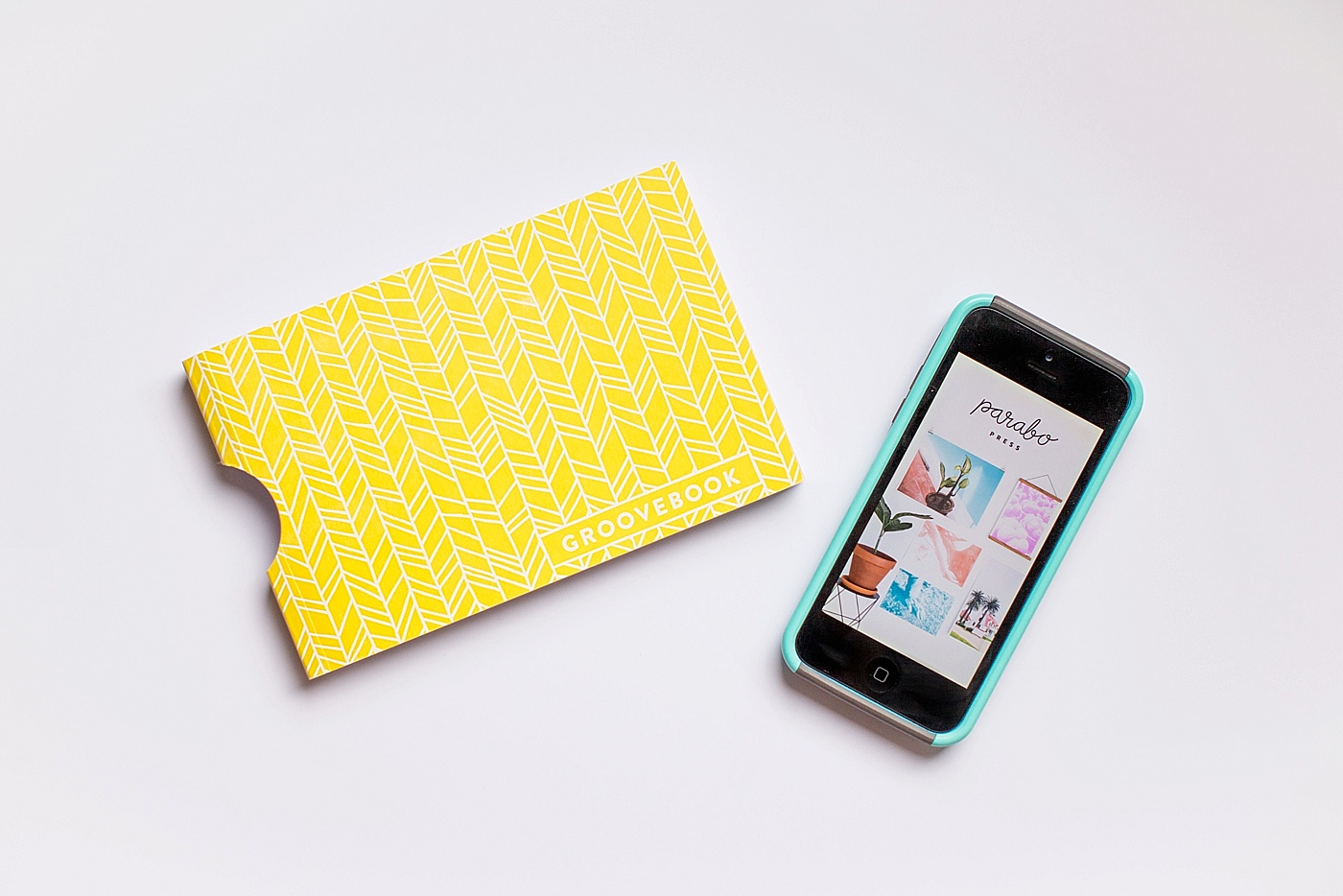 1) Groovebook – This is an app created for iPhones, iPads, and iPod touch. Upload 100 photos per month to this app and they'll mail you an album of your photos. The album is 4X6 and each page is perforated so that you can easily tear photos out and slip them into a frame. $2.99 monthly – & shipping already included! Win!
2) Artifact Uprising – Another print app that allows you to easily upload photos from your camera roll or Instagram feed. Created for iPhones, iPads, and iPod touch, this app is free from the Apple Store. Products include square print sets, softcover photo books, wood prints, thank you cards, and wood calendars. Product prices vary, but all of this can be done on your mobile device. Awesome sauce!
3) Parabro Press – An app similar to Artifact Uprising. This app, however, is available for both Apple and Android users. Upload your photos and choose from square prints, 14 month calendars, newsprints, engineer prints, and more! Prices on products may vary, but this app is free to download. High Five!
4) Walgreens Photo – Remember taking your disposable camera here to get your photos developed? Those were the days. They have created an app that allows you to upload photos from your camera roll, Facebook, or Instagram and order a variety of print sizes as well as other neat products. The best part about it? You can pick up your order at your nearest Walgreens on the same day! SWEETNESS!
This app is free for Apple devices, Android, and Windows Phones. Prints and product prices vary.
Of course, there are other ways to get pictures on to paper without even fooling with a phone or app store. Fuji Film now makes Instax cameras. These cameras come in a variety of models and you can choose from lots of fun colors! Just pop a cartridge of film into one of these bad boys, snap a picture, and voila – instant photo.
If you wanna keep it real old school, check out your local thrift store for a film camera! They're totally nostalgic, super fun to play around with, and can sometimes be found for $30 or less. When you've used up your whole roll of film, you're forced to take it/send it off somewhere to get those pictures developed.
Photographs can tell a thousand words. They can help people relive a special moment in life. The feeling of holding a memory in your hands is priceless. When they're left to sit on a phone though, the memories can be erased accidentally. Forgotten about. Relinquished. Don't let that happen to you!
Print your pictures.