I get it. Sometimes you wonder if blogging is even worth it. Is anyone even reading what you have to say? Do they even care? But let me tell you, friend, it is SO worth it! It may feel like you're screaming into the oblivion that is the worldwide web, but there are people who are so interested in what you have to say! The funny thing is they may not even find your blog until you start blogging more frequently! Funny how that works, right?
Blogging is such an important part of keeping our websites fresh, relevant, and up-to-date with SEO. Not to mention, it's a great resource to refer potential clients and vendors to when they have a question that you just so happened to answer in painstaking detail several weeks ago!
So now that you know you need to blog more frequently, how in the world do you make that happen when you have a business to run, clients to meet with, social media to post on, a family to hug as often as you can, and 7 loads of laundry to wash? Not to mention, what in the world are you supposed to blog about all the time? It's definitely a lot to juggle, so here are 3 tips to help you blog more consistently with fresh, up-to-date content you feel great about sharing: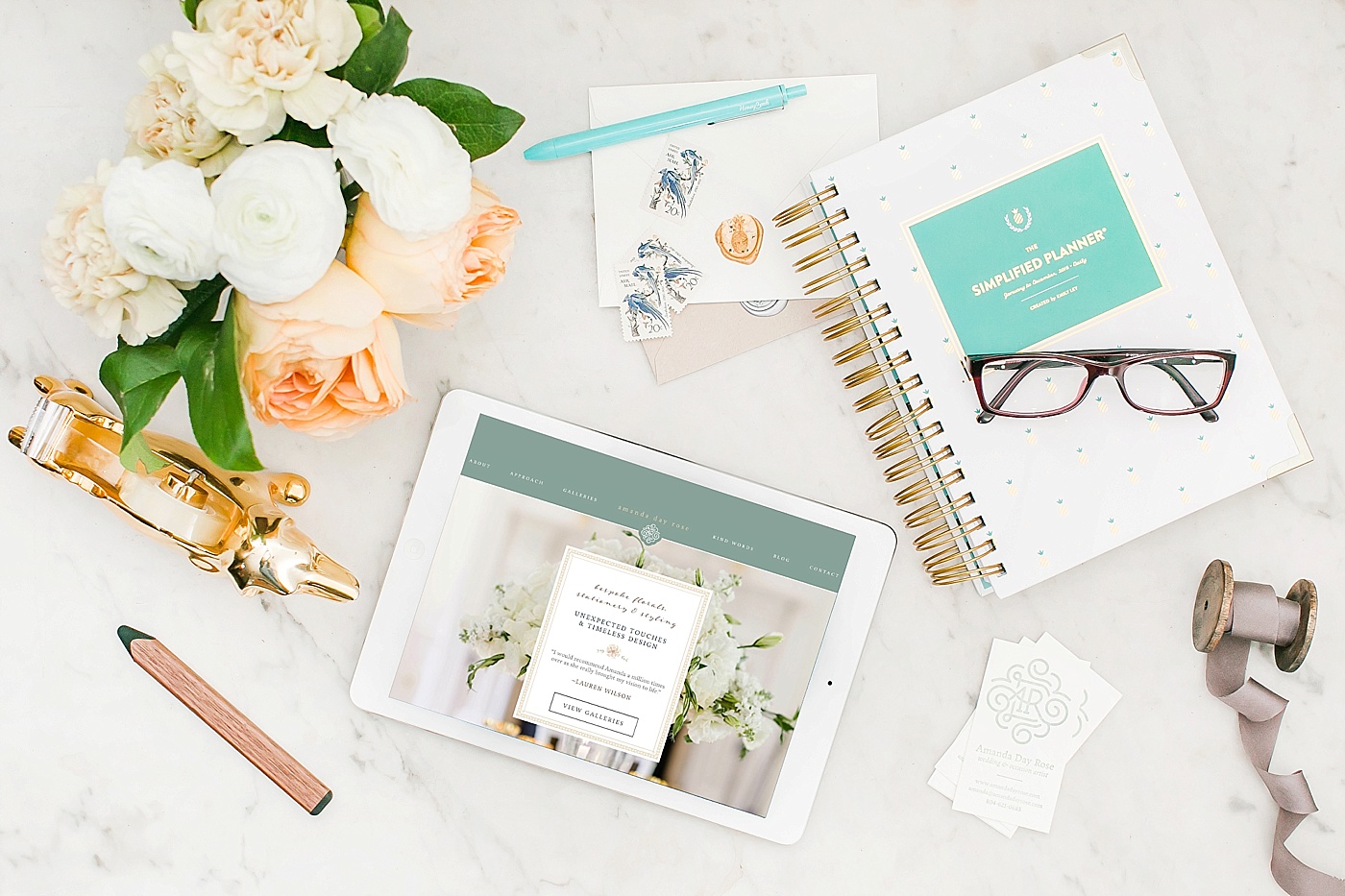 1. Pencil blogging into your schedule
Whether you set aside time weekly or monthly to post on your blog, make sure you're putting it on your schedule just like any other task that needs your attention. Without a timeframe or date, it's easy to let blogging fall to the wayside (believe me, I've been there and my website views plummeted!). During that chunk of time you've set aside for blogging, get several posts completed and scheduled, if you can. This will ensure you have plenty of content being posted automatically until your next blogging date with yourself. Personally, I try to blog twice a month, and write 3-5 posts during each blog date with myself so I have 2-3 posts scheduled every week.
2. Keep a running list of ideas
Even when you're not on your scheduled blog date with yourself, keep a notepad of running ideas with you everywhere you go. I have 4 different places I write ideas down at any given time – my laptop, my ipad, my iphone, and a notebook. There are very few times I wont have at least one of these things with me to jot down quick ideas that pop in my head. I typically write down a title of a blog post to remember the thought by when I come back to it later. During my next blog meeting with myself, I pull out all my lists (or whichever ones I happen to have on me at the time) and write my blog posts from the list of ideas I've already made for myself. When I complete and schedule an idea, I scratch it off. Keeping this running list ensures I always have content to write about that enhance my brand and inspire my readers!
3. Listen to your peers and clients when they ask questions
This is a great way to ensure you are posting content that your readers are actually interested in, so they continue to visit your website over and over again. Because what good is a blog if your target audience isn't even interested in what you have to say?? Take note of questions you get asked on a regular basis – or even just more than once or twice! How can you frame those questions you receive into content that will inspire your readers? Better yet, how can you take those questions one step further so you are answering the next question they will have for you? Add these questions to your list of ideas mentioned above so you can give it more thought during your blogging meeting later in the week or month.
So what are you waiting for? Go pencil in the next month's blog meetings on your planner, and get that rolling list of ideas started today! You'll thank yourself a month from now.