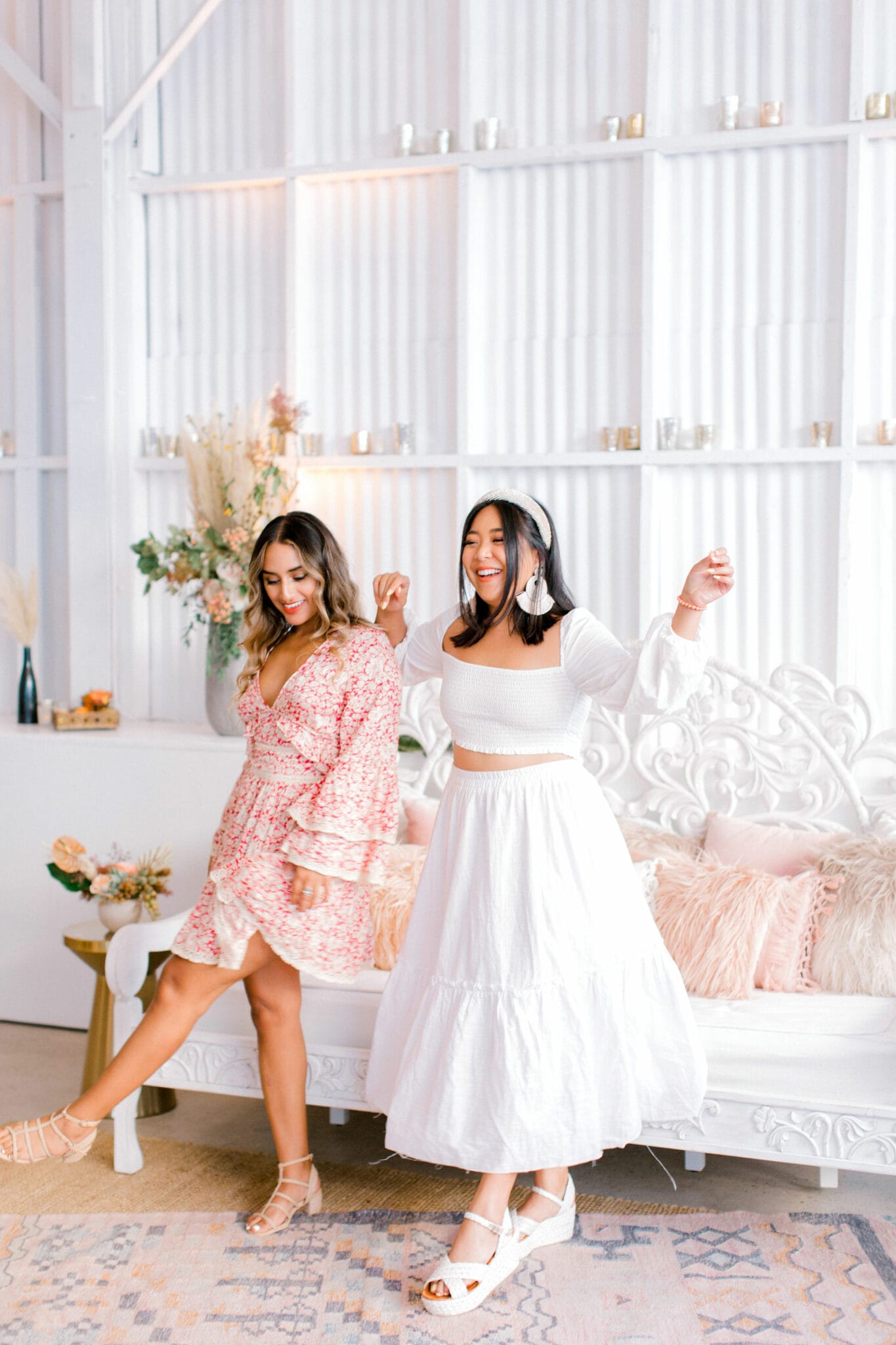 Relationships are the basis of public relations. Through strategic networking, you can achieve your goals when it comes to attracting your ideal clients and growing your businesses. Providing your clients with happier, more loyal relationships, will in turn lead to more opportunities, referrals and a stronger network for your business. Here are five relationship-building strategies you can start implementing today:
1. Communicate Effectively
Through our public relations experience, we have found that communication is key and the way that you communicate is even more important. Good communication skills can promote healthy and positive relationship building with your clients. The best quality an expert communicator can have is the ability to listen with the intent to understand, versus listening with the intent to respond.
Use these listening techniques to make your clients feel heard and connected to you:
Actively listen and do not interrupt

Ask follow-up questions

Repeat statements to further clarify and understand

Keep a calm and collected demeanor regardless of the circumstance
2. Identify Your Collaboration Goals and Values
When working with clients, it is important to define their goals and desired outcome. It helps to be as specific as possible about who you are and what your brand provides. The more specific you are, the easier it is for you to create a collaborative environment that achieves exactly what the client is looking for in the collaboration. It will also allow you to build a connection that can provide you with advice, mentorship and help you build resources.
When thinking about client collaboration, it's important to consider how your ideal client can help YOU and your brand. You should keep in mind what your business goals are; an ideal client should be someone who can help push your business forward in the direction you're leaning towards.
3. Gain Insight From Your Collaborators
One of the best ways to grow your business is through engaging and learning from others in the industry. Be open to learning from their successes and the mistakes they may have made during their time in business. Do your research and learn more about who you will be engaging with.
Considering asking your potential collaborator these questions:
What was your most recent collaborative project?

What have you learned from past collaborations?

How do you stay motivated in collaboration projects?

What collaboration tools do you find most effective?

What's your favorite collaboration you've ever worked on and why?
4. Utilize Networking to Build Strong Relationships
It's no secret that the creative industry is incredibly collaborative and relationship-based. You may notice that some business owners tend to work with the same people over and over. This is because when you've found a good relationship that results in strong creative work and mutual growth, you should hold onto it! Networking is how you can develop those relationships for yourself and your business. Meeting new clients is a crucial step in elevating your work and increasing your bottom line. Outside of traditional networking events, you can network with others on social media, via online communities or by crossing paths at events.
Pro Tip: Don't be afraid to put yourself out there and start building relationships with the people in the industry that you admire. A little bit of networking can pay off in huge ways for your business in the long run.
5. Maintain Happy Clients So You Can Gain New Clients
When a client feels fulfilled with the services and relationship you provided for them, they are likely to share that positive experience with others. This leads to referrals. A person who has been referred to your business will be easier for you to market to because they already see value in what you are providing. Here are a few ways to encourage referrals from your happy clients:
Share Your Client's Experience With You
When a client is wrapping up their time with you, it is important to gather information on how their experience was working with you. Ask for honest feedback (you can do this with HoneyBook's client workflow automation software). This can help you to improve in ways you might not have thought of on your own and to understand where your strengths lie. If a client has had a great experience with you, let them know that you'd appreciate any referrals they could send your way.
Testimonials Are Crucial To Your Business
Testimonials show potential clients how satisfied previous clients are with their experience of working with you. Seeing someone else share a positive experience can be. what makes a potential client want to work with you or not.
Don't Forget To Say Thank You
If someone does send you a referral, make sure you thank them! We love sending a small gift or a handwritten thank you card to clients who refer business our way. This small gesture will help you maintain those relationships you've now worked so hard to build. These networking and relationship-building tips will go a long way when it comes to growing your business successfully. Not only will following these strategies help to boost your confidence, but they will also help you to build a community of industry peers. Now, go start networking!