When developing your marketing strategy, you've probably heard that you need to have a blog. While that's not exactly true—blogging isn't always an absolute necessity—content marketing is a great way to provide potential clients with valuable info while occasionally sliding in some sales pitches. After all, 81% of US consumers trust information they find on blogs, and companies that blog get a whopping 434% more indexed pages!
The hard part? Coming up with blog content. Sure, you have a ton of great client work to show off— but only demonstrating what you've done or asking people to buy isn't going to do much to retain blog readership. If you're trying to authentically grow your tribe, it's important to give them an online space they receive value from.
Blogging, however, can be a major time suck—especially since you may not see an immediate ROI on each post. It can be hard to justify the amount of time it takes to think of a topic, do some research, and then make it sound eloquent. One huge shortcut? Pick a morning or evening each month and brainstorm a list of posts for that month. Depending on how often you want to post, this could be as few as 4 or as many as 30, but it should be something you schedule in and do monthly.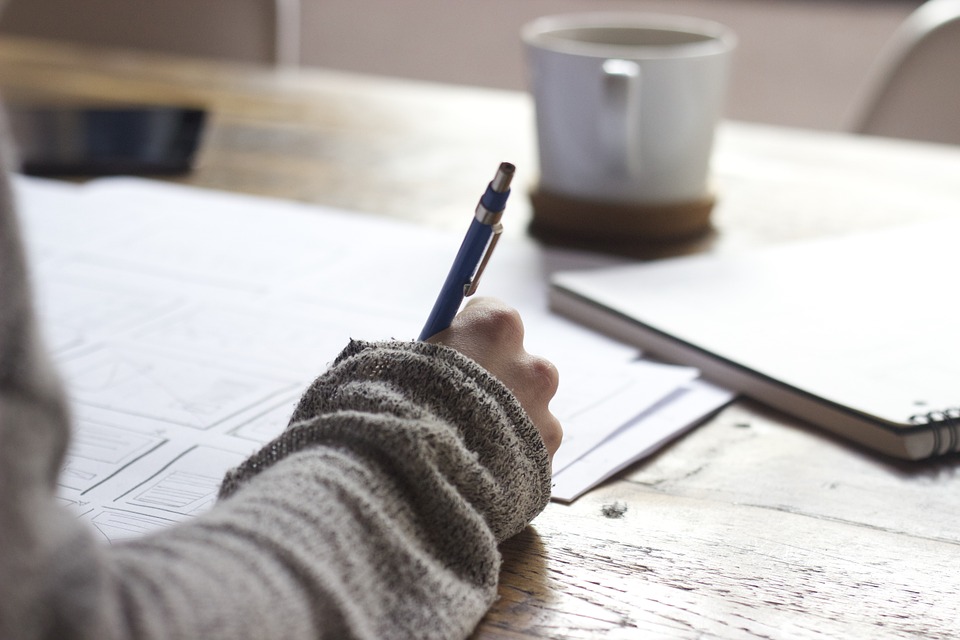 Here are 5 tips for brainstorming blog content so that you can spend less time worrying and more time blogging!

1) Get in the creative zone. Schedule a time to think up 30 blog posts. Put it in your planner, and when the time rolls around, give yourself permission to get into your best creative space. Whether that means heading to your favorite coffee shop, lighting a candle, or putting on Spotify, take the time to get into the best zone for creativity.
2) Think about what your ideal client likes to read about. Picture your dream client. What is (s)he currently perusing the Internet for? Is she a business owner looking for productivity tips, a bride on the hunt for her dream dress, or a mom looking for how to keep her kids occupied after school? Try to provide them with content they're Googling. This will help bring new clients in and keep the ones who are already reading interested.
3) Remember highs you've had in your business. Throughout the course of your business, you've had ups and downs. Think of how you could turn them into a great blog post. For instance, write about the best wedding you ever filmed, and why it went so smoothly. Throughout the post, you can offer tips for brides and other videographers.
4) List what others in your field do wrong. In that same vein, what are some common mistakes in your field? I'm a copywriter, and I frequently see About pages with no personality. So a blog post I might write would be 5 Tips To Improve Your About Page Today.
5) Use Google News for inspiration. You should already be following news about your industry, so it should be easy to turn news pieces into blog posts. If you're a nutritionist, have there been any studies recently on superfoods you could comment on? Or if you're a graphic designer, what will the new iPhone mean for your business? Giving blog posts a news peg helps them to go viral.
Writing your blog doesn't need to be stressful. If you dedicate a little time each month to brainstorm posts, when you sit down to write, you'll already have a topic—and before you know it, blogging will become a breeze. Happy brainstorming!