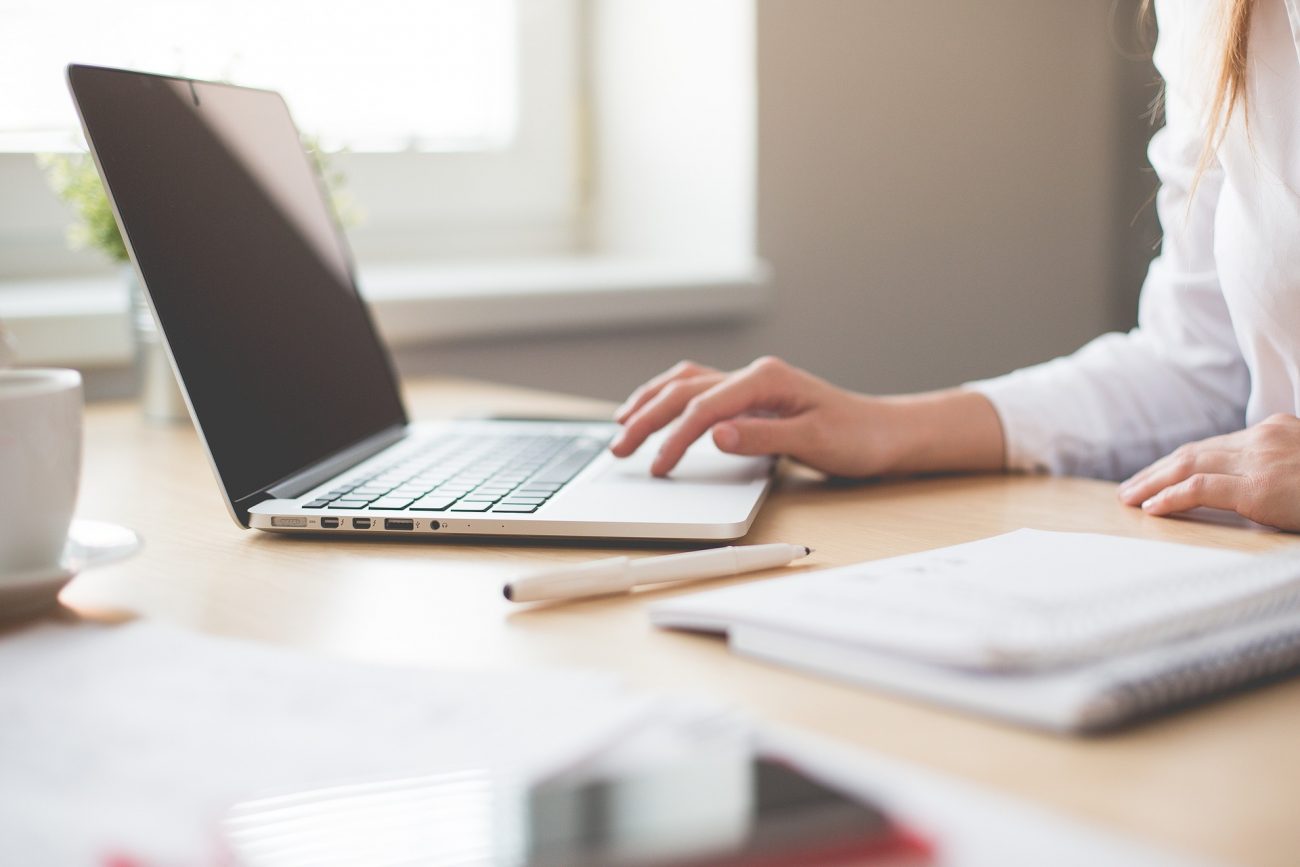 The business landscape is becoming increasingly advanced. The incredible pace at which technology has transformed the business world is wondrous! It's exciting to start a business but if you do not get it done right, odds are you'll not be successful. So, I have got a list of tools for you that can help you turn your big idea into a success.
Overview:
HoneyBook is a software solution for customer relationship management and task management for small businesses. It manages everything ranging from inquiry to online invoices. HoneyBook provides a clear view of the various tasks and their progress status and keeps the client and the company on the same page. With HoneyBook, you can book clients, sign online contracts, send invoices and handle payments all in one place. It is user-friendly software with an easy learning curve.
Pros:
It can be integrated with Gmail, Google Calendar, Quickbook, Calendly, and Zapier
Online payment facility with HoneyBook
Inbuilt templates simplify client communication
Mobile app available
Cons:
Though HoneyBook is a great way of keeping all your client payment on track and facilitates making payments through HoneyBook, the only drawback is that it does not show the "on the way" status of a CHECK payment.
Pricing: HoneyBook offers two pricing plans: monthly, or annual!
Essentials: $16/month (billed annually)
Starter: $32/month (billed annually)
Premium: $66/month (billed annually)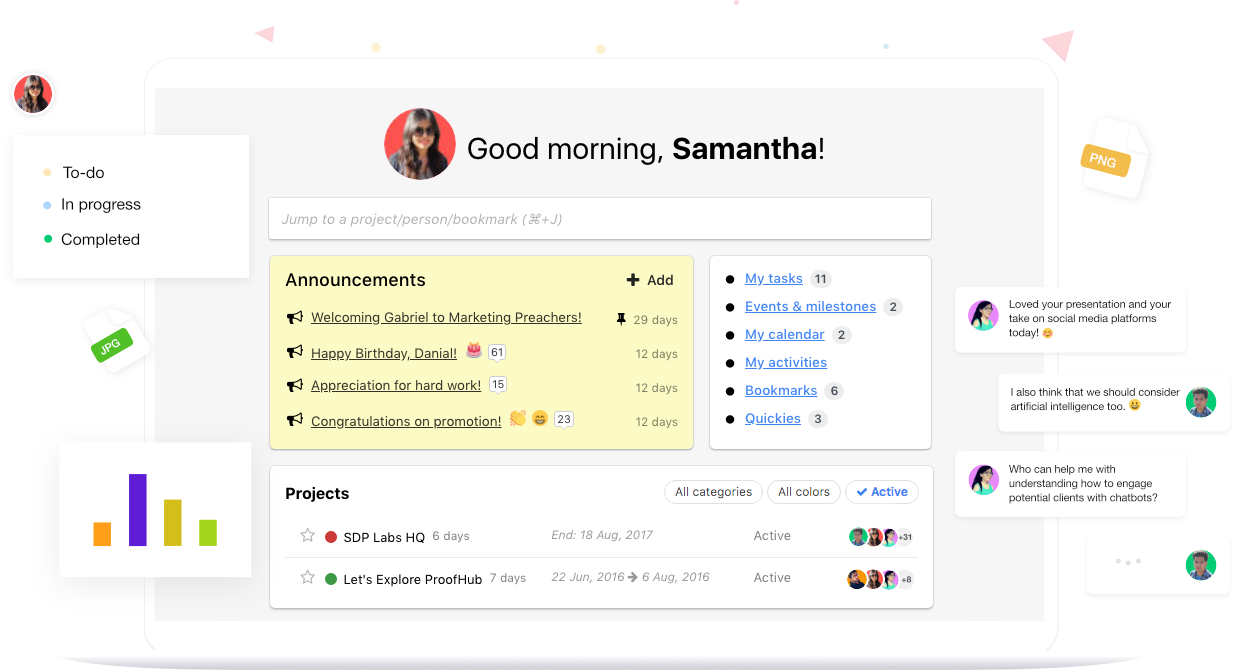 Overview:
ProofHub is a collaborative software that can help your team collaborate and communicate seamlessly. ProofHub becomes a place to keep all your project-related files, discussions, tasks, progress reports, schedules, etc. all at one central location. It keeps everyone on the same page regarding duties and responsibilities and avoids confusion. Team members do not need to go back and forth through email threads to communicate and discuss issues. Managers can quickly have a bird's eye view of the entire project with the help of tools like Kanban boards, Gantt charts, Calendar, etc. and plan, prioritize and direct accordingly. It makes your work easy and organized.
Pros:
Reliable customer support
Doesn't charge per-user (unlimited users)
Mobile optimized
Sync ProofHub calendar with external calendar apps
Cons:
Though ProofHub has integration with many third-party apps like Freshbooks, Google calendar and iCal, Box, Dropbox, Google Drive, Onedrive and Outlook but the app doesn't allow integration with Zapier.
Pricing: Ultimate control plan at $89/ month billed annually (unlimited users) $99/month billed monthly (unlimited users).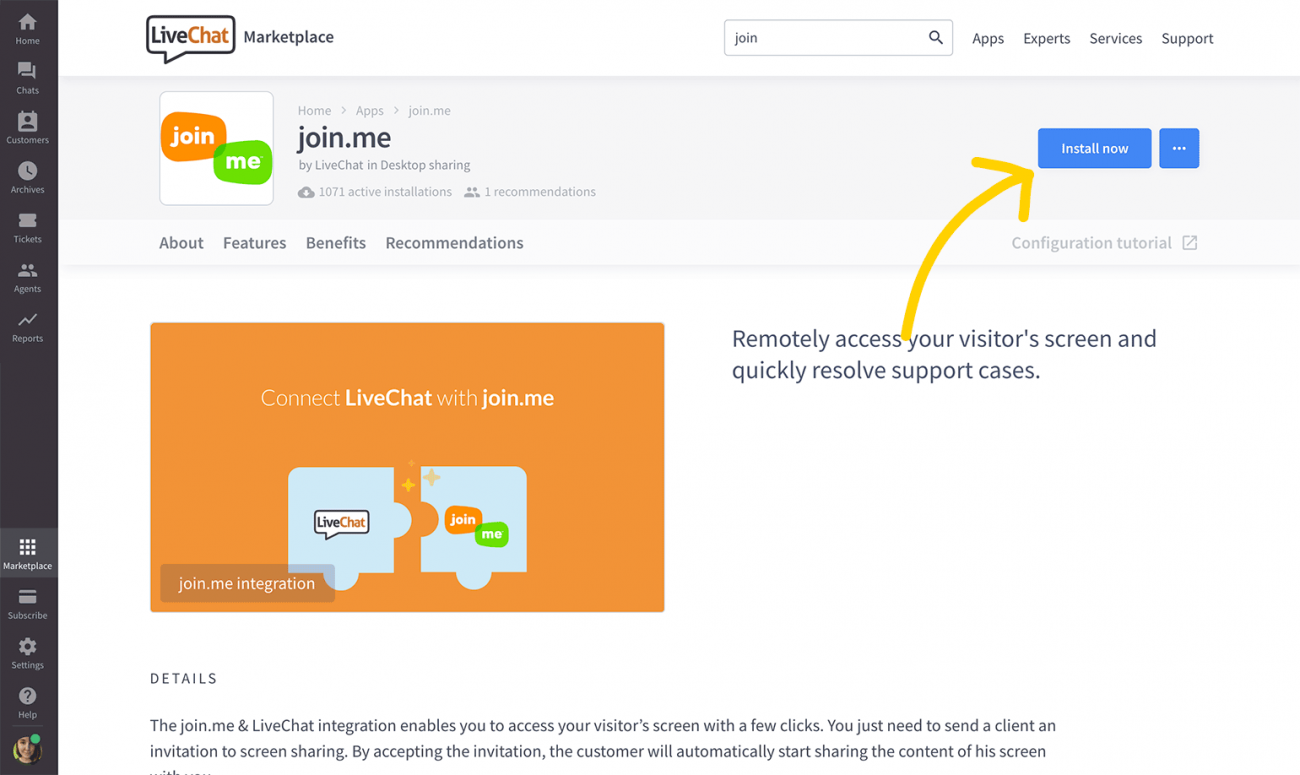 Overview:
Join.me is known for its dependability, flexibility, customer service, and cost. It meets the need of most small business owners, especially if you're just starting out. It works on devices, operating systems, and web browsers without any special arrangements just to get everyone together.
Pros:
Several dial-in locations
Screen sharing to transfer presenter role
Easy to schedule conferencing calls
Cons:
Doesn't wait for the connection to stabilize
No way to transcribe the audio conversation like GoTo Meeting
Pricing: Business plan at $30 and PRO plan at $20.
Overview:
Wave is a cloud-based accounting software to provide a complete small business solution to business owners. You can create invoices, enter bill payments, receipt scanning, and run financial statements. It also allows managing multiple businesses using one account. The software comes with a very clean and friendly dashboard, where everything is clearly visible.
Pros:
Set-up is quick and easy
Free, unlimited invoicing and accounting
Integration with payroll system (ADP)
Cons:
No offline version
Customer service needs to be improved
Pricing: Free forever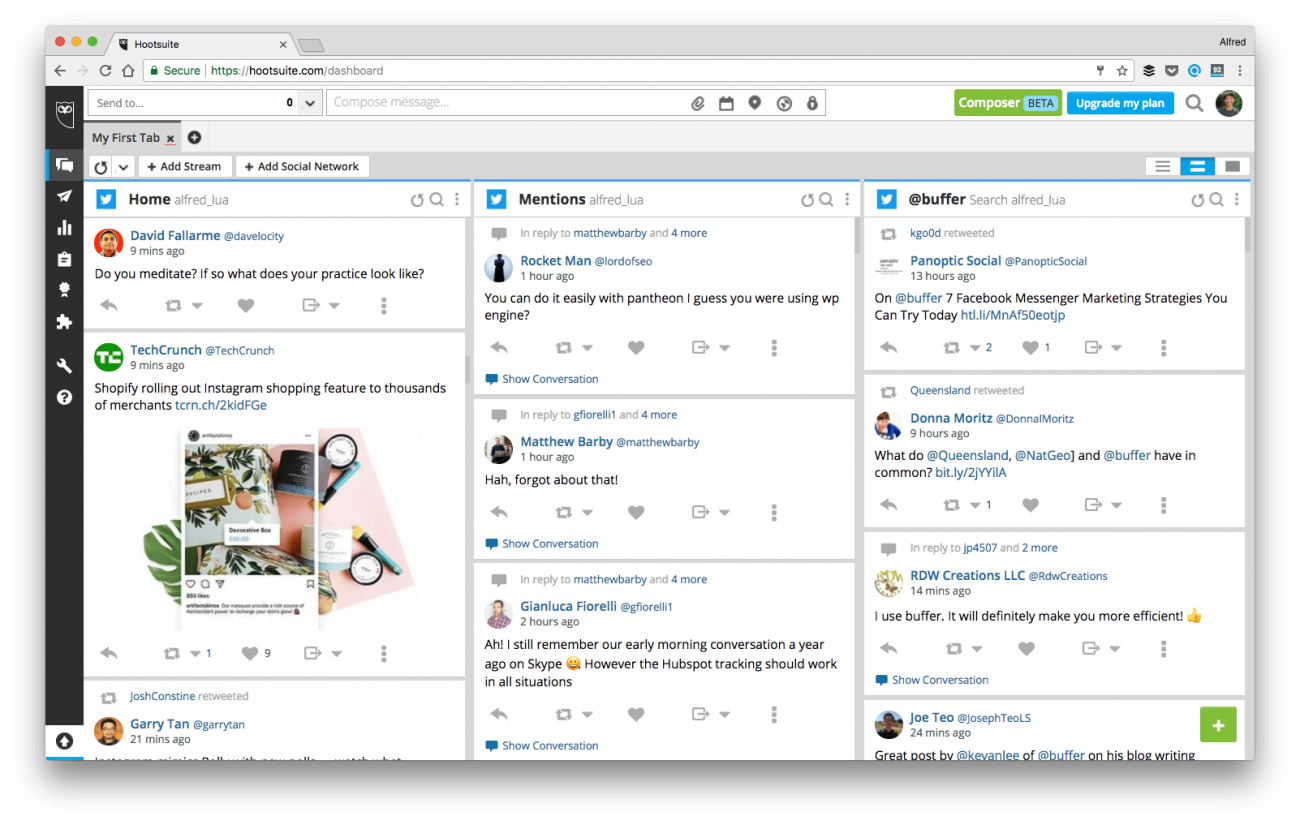 Overview:
It's an enterprise-level tool but the smaller plans are suitable for small businesses and startups. It's a great social media management platform to build smarter workflows, track competitor brands, delivers demonstrable ROI, schedule your content across platforms, engage with followers, and manage your social media team.
Pros:
Access to many social networks
All-in-one interface
Manage accounts multiple streams
Unique app directory
Auto-Schedule posting
Cons:
The interface can be confusing
Longer learning curve
Pricing: Business plan at 126.89 U.S $ per-user monthly and team plan at 31.02 U.S $ per-user monthly.
Overview:
Using Mailtrack makes it easy to look through your inbox and see who has opened your emails. When someone has opened your email, the checkmark next to the corresponding email will highlight green. You'll also get a popup notification to let you know when your email has been opened. The app can track an unlimited number of emails.
Pros:
Keeping track of mail
Integrate within Gmail and new mail automatically
Ease of checking
Usability
Cons:
Price and having to upgrade to pro version to remove the signature
Pricing: Paid plans range from $2.50/month to $19.99/month.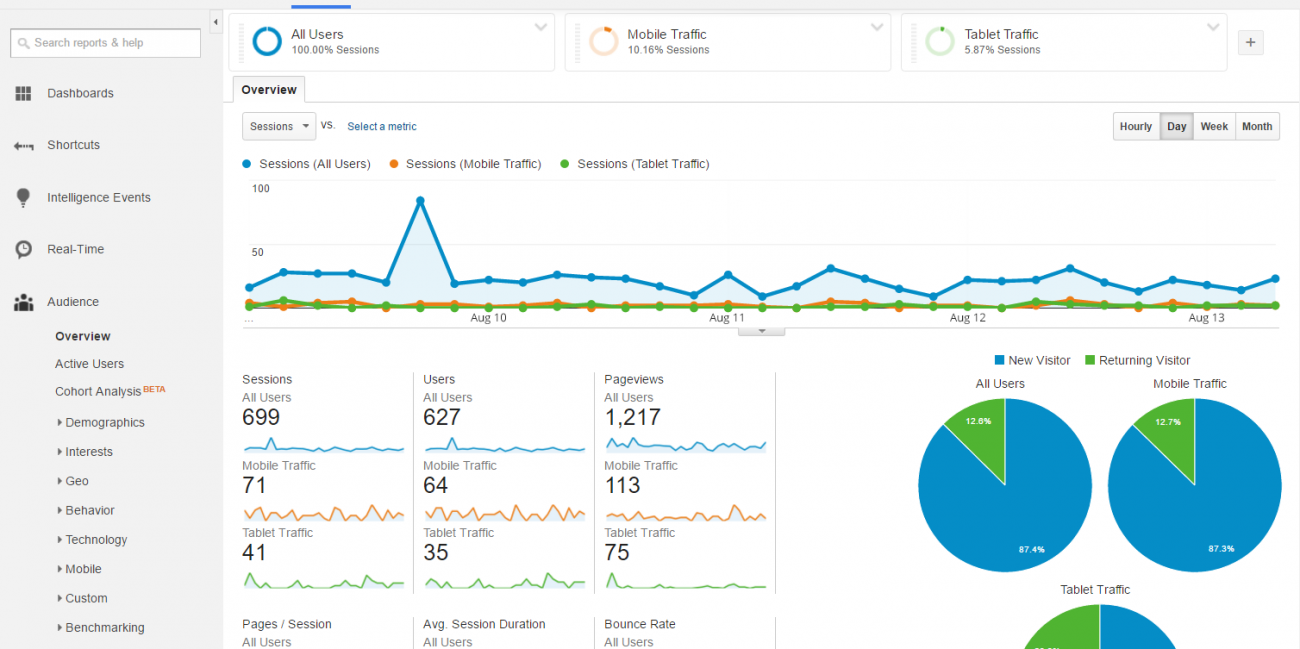 Overview:
Using Google Analytics for email tracking is an essential tool. It is a web analytics tool offered by Google to help you analyze your website traffic. If you are running any business activities such as search ads or social media ads, your users are most likely going to visit your website somewhere along their user journey. So you need to have a handle on your email marketing analytics.
Pros:
Use it on different digital environments
Connect your Google Analytics account with your Google Ads account
Create custom goals and track your eCommerce platform
Cons:
The overall feel is overwhelming
Pricing: Google Analytics offers a free option and one premium suite, Analytics 360 (customized pricing), which, as per a third-party site, costs $150,000/year.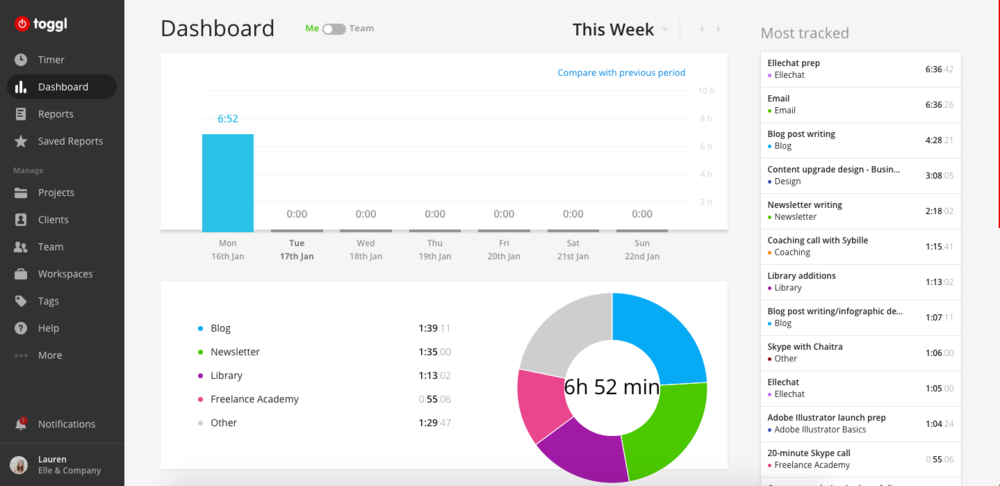 Overview:
Toggl is an insanely ideal time tracking tool for small businesses and freelancers. The tool help associates stay on task and streamlines timesheet management. Toggl will help you ensure you're staying on budget. It allows to break down your hours by projects, clients, and tasks to see what's making you money, and what's holding you back.
Pros:
Integrations to regularly used client-facing software
Amusing blogs and customer engagement tools
Brilliant reporting
Cons:
Requires expensive subscriptions for the features you'd want
Pricing: Starter plan at $9 per user/month (billed yearly) and premium plan at $18 per user/month (billed yearly).
Bottom Line
I hope you like the list of tools for your small business. I have shared the tools that can help save time, be more productive, and track your success. As technology is changing, the business world will change and you need to adopt these trending technologies to match the change.
Have you used any of the tools on this list or do you have any favorites? Share with us in the comments below!