Fun fact: you don't have to do it all. Task delegation is a skill we're here to help you cultivate.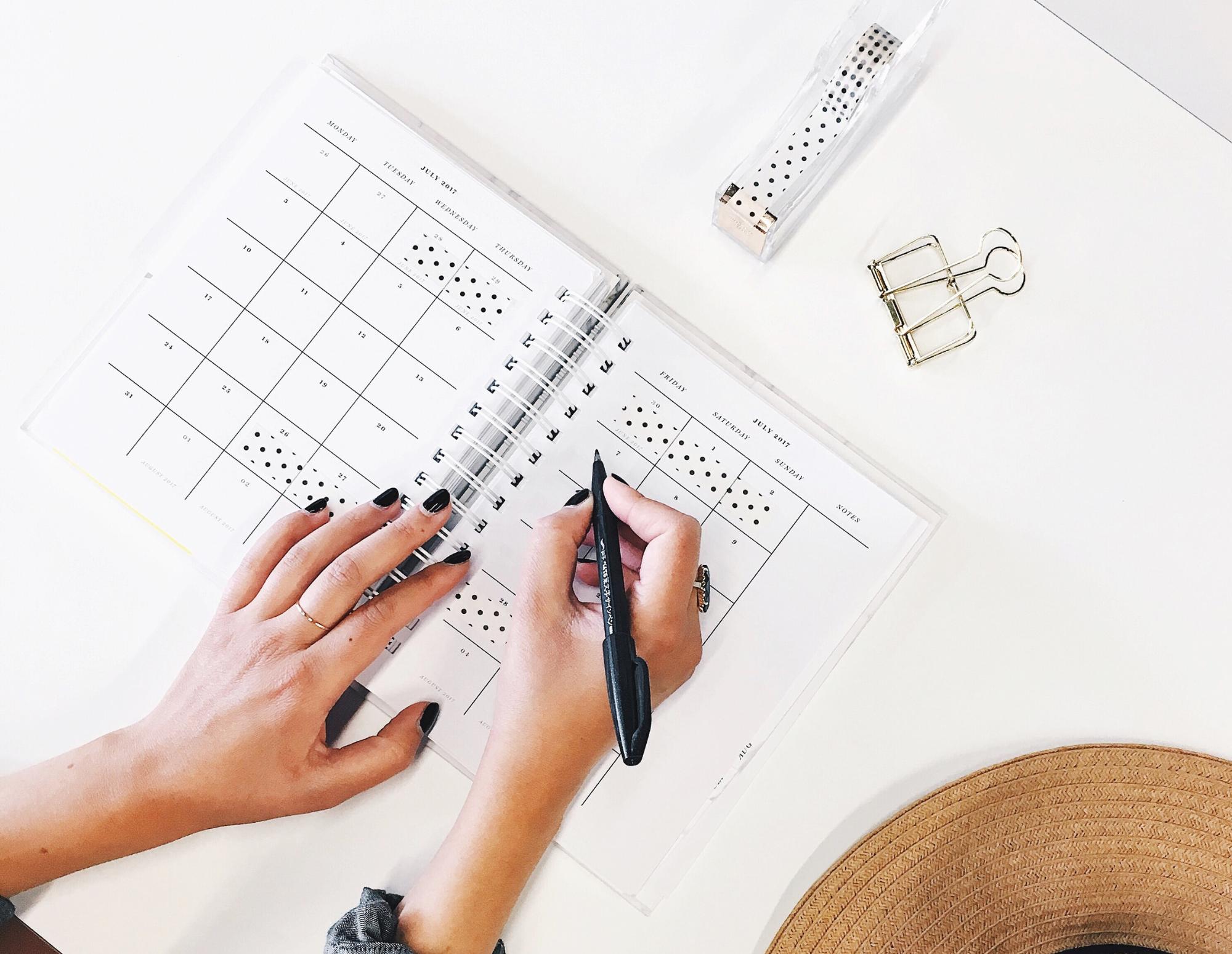 In the early stages of a business, you may feel like you have a full plate—and, for some time, it might seem feasible to do all the things necessary to operate. Because of this, as your business grows, you may find that adjusting your role is essential to sustain momentum without succumbing to burnout. The good news for you is that shifting positions isn't impossible. You can learn how to delegate tasks, freeing you up for more thought leadership and creativity.
Spending all day taking orders—or in the "technician" role, as defined by Michael E. Gerber—prevents you from investing energy into higher-level activities, like strategy, sales, and product development. And when you are constantly in the weeds of your business, it can feel demotivating to watch the days go by without making progress on your big-picture goals.
There is only one way to overcome this challenge: delegation.
For those used to carrying the weight of their businesses, outsourcing work can feel difficult at first. Not only do you have to take on a leadership role and manage other people, but you have to ensure they can produce quality work that measures up to your client's expectations.
So if you are hesitant to pull the trigger on hiring, keep these considerations in mind as you plan for the future of your business (and your team!) Prepare to take some work off your plate and begin shifting positions in your business.
Jump to:
Start by delegating small tasks
Delegating is simple in principle, but it is a difficult mindset shift to make for an independent. If you want to accomplish your goals and grow, you must take the emotional and financial leap to get help.
That's right—asking for help isn't just OK, it is essential.
Why is delegation important?
You do not have to waste your creative energy in areas in which you do not excel. Let a bookkeeper take over your expense categorizing if you are not good at crunching numbers. If running a production schedule is not your cup of tea, hire (and train) an assistant to do it for you. If sifting through hundreds of emails makes your eyes roll, find an office manager to wrangle your inbox! Continuing to engage with work you are not good at or do not enjoy will be a stumbling block until you delegate tasks to someone you trust.
Fortunately, there is no better time than the present to begin outsourcing frugally. With the emergence of reliable freelancing support from sources like Upwork and Fiverr, you can easily delegate portions of your workflow to others without committing to permanent payroll liabilities. You can also connect with other local independent businesses through community groups like your local Rising Tide chapter. In some cases, you may find a freelancer you connect with on a personal level and retain them as a regular contractor on your team.
Don't overthink shifting positions
Delegation is an art, not a science. There is no need to stress over every little detail. Remember: The whole point is to reduce stress, so avoid getting worked up over what or how to outsource to someone else. As long as you take extra work off your plate, you are doing exactly what you are supposed to do.
Trust is a major component of delegation, so you must verify a person's trustworthiness before handing off crucial work tasks. Start by assigning a more predictable portion of a project, increasing responsibilities only as you see quality results.
For instance, if you are a website designer, delegate tasks like wireframing a website before entrusting them with the login to a client's backend. Or, if you are a stationer, you might delegate assembly and packaging before handing off printing or hand-lettering. The right candidate will gain your trust and grow with your business, allowing your position to evolve into a more strategic and visionary role.
Provide resources for support
If you want your team members to do their job well, it is your responsibility to ensure they have everything they need to succeed. Never underestimate the power of a strong workstation, whatever that may look like in your business. For example, a standing desk or a new laptop can make working from easier and more efficient. Nothing ruins morale quite like old, malfunctioning equipment!
Use clientflow software for easy access to your sales pipeline
The same can be said about your digital environment, including the software you use to run your business. Would a project management tool help your team to manage their time better? Do you need a communication platform to provide an "open door policy" for your team to connect with you? There likely are automations you can implement to cut down on unnecessary work. Make it easy for your team members to succeed!
While it might seem like adding costs on top of costs, consider these expenses as investments in the future of your business (and your entrepreneurial well-being). Such changes will open the door for new opportunities to produce greater results, so trust that you are making a wise financial decision for everyone. HoneyBook, for example, gives your contractors access to the tools to communicate with clients using secure messaging. This offers you total transparency and peace of mind!
If you are uncertain about what your team needs, all you have to do is ask. Schedule a time to connect about their work with you and discuss how you can support them. They may alert you to inefficiencies you did not notice, or they may just be grateful for the check-in. Either way, open communication is always the answer.
Avoid falling into do-it-all habits
As you get more comfortable with delegation, you may consider a few responsibilities "off the table" and hold them close. For instance, if you have always handled customer care, you might feel hesitant about letting your team work directly with clients. However, these restrictions come from the same limiting beliefs that prevent entrepreneurs from outsourcing to start.
Learn to let people into your corner
Accept that, with proper training, there is no task you cannot delegate to someone else. Business owners must not settle for trading far too much time for far too little money. You should be able to step away at any time and trust that your business will continue to run at full capacity—and that can never happen if you deem yourself solely responsible for certain functions. Instead of creating obstacles or bottlenecks, infuse your brand and team with the inspiration and tools they need to thrive. Then, get out of their way!
It helps to have a defined plan in place when shifting positions within your business. At first, stepping into a new role can feel lonely and even a bit strange while exploring what this new chapter looks like for you.
Fight the urge to regress
Getting enticed back into your old responsibilities is easy, almost as if they are your "comfort zone." However, that is a counterproductive move and may even tell your team that you do not fully trust them (even if that is not the case!) So go into your new position with a defined strategy, a specific project, and even a three-month plan of how you will operate in this new headspace as a leader.
Your new role as a thought leader
Once you learn how to delegate tasks and truly step aside in your business, the world opens up exponentially—not just for your business but for you as an individual. Suddenly, you are left with gaps of time on your schedule to plan, strategize, and create.
You might design a new digital product, test out a new niche, present your offerings to a different market, and all of the other ideas that have collected dust in the corner. You could dedicate more time to traveling to find fresh inspiration or even just recharging your batteries with intentional rest.
Delegation allows you to create a margin to do all the things that once felt frivolous when you were working in your business day in and day out. When you can focus your energy on working on your business, those so-called "frivolities" will march you confidently to your next breakthrough. This time, though, it will be much quicker (and more enjoyable!) than when you were doing it all alone.