As an independent, your business process automation software needs are unique. Compare the top five automation tools you can use to improve your processes.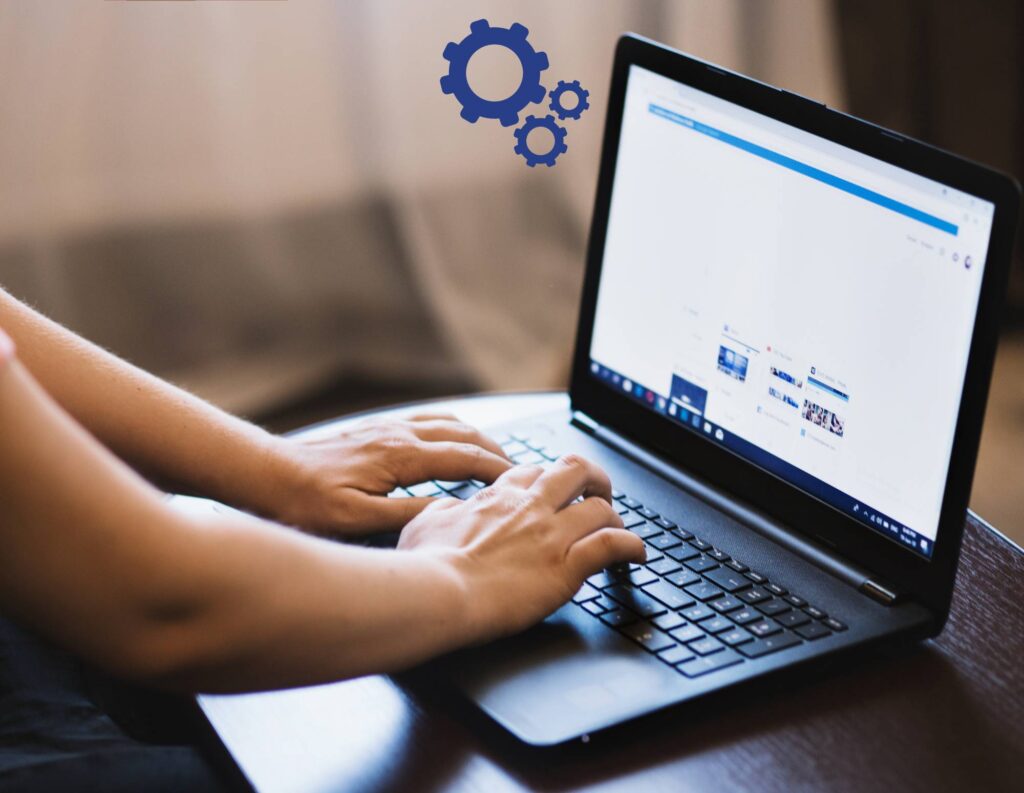 As independents, we have unique requirements for our business tools. We don't need the big, complex software with bells and whistles. We don't want to spend much time experimenting with different software to find the best one for our needs. And we also have to be more mindful of our budgets. The key is finding simple but powerful workflow automation software.
That said, it doesn't need to be an overwhelming experience to find the best business process automation software that's right for you. We've made things easy by reviewing the five best automation solutions available in the market for independent businesses in this article.
Jump To:
Pipefy
Pipefy is an automation platform that helps you build workflows and manage automated business processes. You can use the tool to manage marketing, employee and customer onboarding, accounts, and even IT requests. It's easy to set up and deploy.
Use-case examples:
Customize the email templates from Pipefy's collection to save time writing emails, and automatically send them from inside of the platform.
Use the Sprint template to organize your weekly tasks and set up timelines, so you're always on top of all your jobs for the current week.
Easily move your customers through different stages of their engagement with you, including sales, onboarding, invoice payment, and project closing.
Our review
Pipefy is a workplace tool packed with many valuable features for independents. It's organized neatly, and the level of customization is extensive.
On the negative side, getting to grips with the system can take a while. There are a lot of learning resources available on the site, but you may need to spend some time practicing and navigating the functions before you can go all in.
Kissflow
Kissflow is currently one of the most user-friendly business process automation tools available for independents. You don't need technical knowledge to set up workflows, and much of you what you do is essentially drag and drop.
Use-case examples:
Easily set up your automated workflows visually without needing technical knowledge.
Connect with all your favorite third-party software and applications by integrating Kissflow with Zapier.
Have multiple users collaborate on a single process with time stamps so you can see who initiated which action and when.
Our review
Kissflow's best feature for independents is how easy it is to set up and manage workflows. At the same time, you will need to carve out time to learn how everything works. The customer support team is prompt and highly responsive, and they make the adoption of the system more seamless. The negatives, if any, are more on an enterprise level.
HoneyBook
HoneyBook is a great option for independents because its core focus is on clientflow management. Independents will find the software easy to use and customizable to fit their unique needs. Clients will benefit from having a way to engage with their service providers that's both user-friendly and interactive.
HoneyBook helps you manage a variety of business process automation examples, and it also does just as well for managing your cash flow. Whether you're preparing and sending invoices to your clients or getting paid, you can manage it all in HoneyBook. You have everything you need to manage your clients in one place.
Use-case examples:
Automate and streamline the most critical parts of your service-based business, such as booking clients, onboarding them, moving them through milestones, and closing projects when they're finished.
Automate your internal task reminders and emails, and decide when to send interactive files that move your processes forward. Avoid having to do the same tasks from scratch each time.
Contracts and invoicing features make it easy to communicate and collaborate on contracts with your clients while streamlining how you invoice and obtain payments.
Our review
The team at HoneyBook is attentive and adaptable to the unique needs of your business. In addition to receiving optimal service, you can score a great deal and pay only $1/month for your first six months with HoneyBook. This way, you'll have ample time to get comfortable with the system without breaking the bank.
HoneyBook is worth considering if you're an independent because making the client the focus is crucial to what you do. In that sense, this software is a game-changer because it serves a gap in the market for software that works equally well for both independents and the clients they serve.
ClickUp
ClickUp is one of the best business process automation tools in the market if productivity is your core focus. Use the tool to manage all your projects, easily communicate with your team members, and set up trackable timeline-dependent goals, so you're always on top of all your tasks. The tool has many features that make project planning and execution a breeze.
Use-case examples:
Use the "everything view" to see the status of multiple projects from one location.
You can convert a list of items to templates and then assign recurring tasks to the templates. You can also add reminders and assign priorities.
With the time tracking tool, you can set estimates, add your notes, and see how well you're actually managing your time with reports. You can also track "billable time" so you can invoice clients for actual hours you worked.
Our review
ClickUp is packed with so many useful features that it can be a bit overwhelming for independents. That means there could be a steep learning curve. You may also find the onboarding process overwhelming rather than user-friendly.
Having said that, once you get past the initial challenges of setting up, you'll find that ClickUp offers an efficient way to automate and streamline your business. You'll also find it an ideal solution if you work with your clients remotely, as communication takes place in real-time and its features make collaboration effortless. The availability of a high-functioning app version is another plus.
Monday.com
Monday.com is a business process automation software ideal for managing projects and workflows, sales and customer management, marketing and creatives, and product development. The tool is available for businesses of all sizes, but independents can start small with just the features they need.
Use-case examples:
Connect all your processes and tools in one place, so you're not constantly switching back and forth from one system to the next.
The visual dashboard reporting feature makes it easy to see your numbers at a glance, so you can quickly get a bird's eye view of how your business is doing.
Creatives and designers will find monday.com especially useful to set up workflows for client intakes, review cycles, and milestoning production.
Our review
Monday.com has a clean and visually-appealing interface, and all the elements are labeled with easy-to-understand names. So you can start working with the system fairly quickly without spending too much time on the learning period.
Monday.com also has over 200 templates that you can customize to set up your automations to your liking, so it provides no shortage of options. The customer service team is available 24/7, and their average response time is 2 hours.
On the flip side, the pricing structure isn't as easy to navigate. The paid plans start at a team size of 3, and you're also paying per seat and for individual features as you go up the pricing ladder.
Choosing the automation solution that works best for you
As an independent, you're being pulled in multiple directions with all the tasks you have to manage on your own. Use this list as a starting point to help you learn how to automate your business and make tasks easier, help you accomplish more in less time, and make a great impression on your clients.
Business process automation will help you grow and scale your business to the next level, and it doesn't take too long to get started. With HoneyBook, you can get set up easily and translate your processes into a more efficient system.