Find the best ways to automate your email communication and workflows using the top email automation tools available.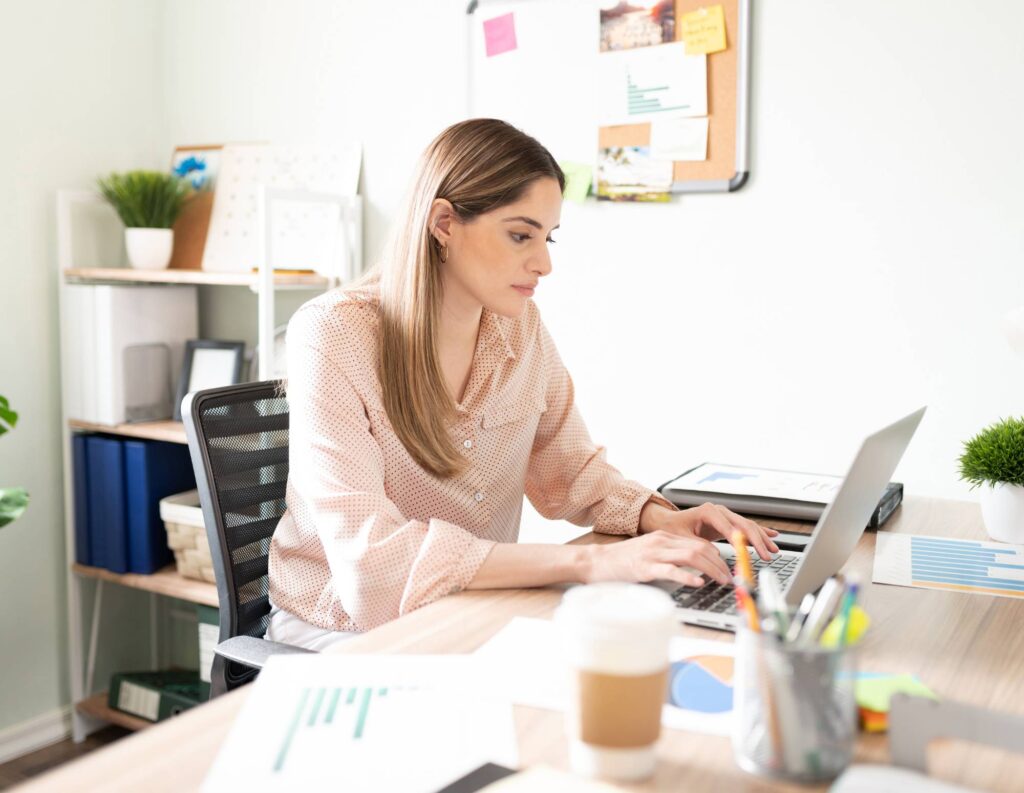 As a small business entrepreneur, your to-do list is never empty, and more items are constantly being added. Tracking income and expenses, meeting clients' requests, and ensuring that your name is continuously getting out there to generate new business — the list goes on and on. That's why most businesses use some form of automation and why 88% of small business owners say that this technology helps them compete with larger businesses.
Obviously, you don't want to automate your main service, but what about all the ongoing tasks, like marketing emails and client communication? Email automation tools can help you stay in contact with your leads and clients without overwhelming yourself with unnecessary work.
However, you must find the best email automation tool for your business if you want to maximize your investment. Read on to learn more about some of the best email marketing automation tools currently on the market.
Jump to:
The value of using email automation tools
Email automation, whether it's for communicating with your broader audience, leads, or your clients, has several benefits for your business.
Scalability
Email automation tools are designed to handle large volumes of correspondence. As your business grows, so too will your client list, and if you want to maintain that growth, then your marketing emails will need to scale with your business. An email automation tool will help you reach your growing client base while minimizing cost.
Saves time and increases productivity
Email marketing automation tools drastically reduce manual effort by automating repetitive tasks such as email scheduling, list segmentation, and follow-up. Additionally, with predefined workflows, you can efficiently manage and nurture leads, engage with clients, and deliver timely content without sacrificing quality. These time-saving features allow you to focus on meeting your client's needs.
Enhanced client engagement
With email automation, you can create engaging email sequences that guide subscribers through a personalized journey. By delivering relevant content, tailored recommendations, and timely follow-ups, you can create a personalized approach that enhances the overall client experience and builds lasting connections.
Improved targeting
Email automation tools facilitate advanced segmentation based on subscriber data, behavior, and preferences. This allows you to deliver highly targeted and personalized content to specific segments of your audience. By reaching the right people with the right message, you can increase engagement and drive conversions.
High return on investment (ROI)
Investing in an email automation tool like Honeybook's will yield a high ROI. For instance, every time you respond quickly to a new lead, you're more likely to book them. Automation your communications helps ensure you're booking more clients, and more high-value clients as well. If you were to spend your own time completing the work manually, you'd have less time to grow your business, and if you paid an employee to do it, their salary would likely cost more than an automation platform subscription.
What to look for in your email automation tools
When selecting an email automation tool, keep these features in mind:
A/B Testing – This is a technique used in email automation to compare two or more variations of an email campaign to determine which one performs better in terms of key metrics such as open rates, click-through rates, and conversions. The purpose of A/B testing is to make data-driven decisions and optimize your email campaigns based on actual user behavior.
Integration – The purpose of integration is to facilitate the exchange of data and enable a streamlined workflow across different systems. Systems such as customer relationship management (CRM) platforms, e-commerce platforms, marketing software, and analytics tools should all be able to be integrated with your email automation tools.
Event-Triggered Communication – This type of communication allows you to automatically send targeted and personalized emails based on specific events or actions taken by your subscribers. These automated actions can be triggered by a subscriber making a purchase, abandoning a shopping cart, signing up for a newsletter, clicking on a specific link, or reaching a certain milestone.
Workflow Automation – In addition to emails, workflow automation helps to automate other repetitive CRM tasks, helping you care for your clients and keeping them moving along on their journey even when you're logged off.
How much should you pay for the best email automation tools?
So, how much should you be paying for automation? Well, that answer is as varied as the companies that offer automation tools. Plans can range from $8 per month to thousands of dollars per month.
You'll of course need to consider exactly what services you need. Do you need to send out a ton of mass marketing emails, need help automating responses, or need additional services that put most of your business automation needs in one place? Let's look at some pricing plans to compare.
Pro tip
Explore options and define what you need your automation tool to do so that you know which plan is best for your business.
What do the 6 best email automation tools cost?
Let's look at an overview of the tiered pricing plans of different automation tools in this article, and then go further in-depth about the services these companies offer.
Mailchimp
Free
$13 per month for the Essentials subscription
$20 per month for the Advanced subscription
$350 per month for the Premium subscription
Constant Contact
Starting at $12 per month for the Lite subscription
Starting at $35 per month for the Standard subscription
Starting at $80 per month for the Premium subscription
Flodesk
Two different plans at $35 per month (for either the Email or Checkout subscriptions)
$59 per month for the Everything subscription
HoneyBook
$8 per month for the Starter subscription
$16 per month for the Essentials subscription
$33 per month for the Premium subscription
ConvertKit
Free
Starting at $15 per month for the Creator subscription
Starting at $29 per month for the Creator Pro subscription
HubSpot
For the customer relationship management suite: Free – $1,600 per month
For marketing products: Free to $800 per month
For sales products: Free to $450 per month
For customer service products: Free to $450 per month
For content management systems products: Free to $360 per month
For operations products: Free to $720 per month
Mailchimp
Mailchimp is one of the most well-known brand names when it comes to email marketing and automation. With its drag-and-drop editor, Mailchimp simplifies the process of creating visually appealing emails. Additionally, its advanced segmentation capabilities promote targeted campaigns for specific audience segments.
However, its reputation and features come at a price, and that price dictates how many emails you can send each month. With the free subscription, a single user can send up to 1,000 emails per month — if you have a 500-person contact list, that means only two emails per month for each of the individuals on your contact list (on average). Total emails increase, though, to 5,000 at $13/month, 6,000 at $20/month, and 150,000 if you're willing to spend $350/month.
Beyond emails, Mailchimp offers features like A/B testing, send-time optimization, and predictive segmentation (at the top two tiers).
Constant Contact
Constant Contact is another big brand name in the email marketing game. It provides a wide range of customizable email templates, enabling you to create professional-looking campaigns and contact a large subscriber list. Though it doesn't offer a free subscription, it does offer a trial period, including 100 emails.
Constant Contact also tiers its pricing. The standard subscription starts at $35/month. This level provides features like subject line A/B testing, email campaign scheduling, and custom segmentation, but at $35/month, it'll only cover 500 emails. From there, the monthly price increases to $55/month for up to 1,000 email submissions, all the way up to $460/month for up to 50,000.
Constant Contact is highly rated and can be a great choice if you prefer to focus only on email marketing campaigns, but it doesn't offer as many additional automated workflow features as some other services.
Flodesk
Like Constant Contact, Flodesk doesn't offer a free subscription tier, but you can try it out free for a month to see if it's a good fit for you. What's more, Flodesk doesn't increase its prices based on the length of your subscriber list.
Its subscription options are categorized using one of two prices but with three options for features. You can choose to focus your subscription on emails, customer checkouts, or both. The email marketing tools are straightforward and easy to operate but do lack some options in terms of creativity. The customer checkout subscription, meanwhile, will handle things like upselling, and the top-tier package offers the specialized functions of both the email and customer checkouts package.
Overall, Flodesk is a nice, affordable option for automating some of your email workflow when engaging in marketing campaigns, but its simplicity in price also comes with some simplicity in function.
Pro tip
Successful email marketing is about more than just sending out emails to promote what you're offering. Look for features beyond mass emailing that help you address multiple client touchpoints.
HoneyBook
The purpose of email automation tools is to improve your relationships with potential and current clients. Though HoneyBook doesn't offer as much in terms of mass email marketing campaigns, it does simplify communication with clients, helping you to improve those pivotal relationships.
Each subscription level on HoneyBook offers a weeklong free trial, along with a 60-day money-back guarantee afterward. The number of projects and clients is unlimited at every tier, and you can also take advantage of client portal software, automated payment reminders, and online contracts.
If you're an independent business owner, HoneyBook gives you all the capabilities you need. Unlike other platforms that are focused on enterprise-level businesses, you'll be sure you're only paying for what you need with HoneyBook, and you can still scale up as you grow.
When it comes to client communication, HoneyBook is one of the best options on the market. You can view all your client emails in one place, plus automate responses to inquiries and outreach to your clients at different project milestones. HoneyBook also has an embeddable contact form that you can add to your website, then automate your communication to inquiries and segment based on the services they need.
HoneyBook also includes integrations with software like QuickBooks and Zapier to help you streamline your workflow and let you concentrate more of your time on meeting your client's needs.
Overall, HoneyBook is a well-rated and reviewed platform, and what it lacks in direct mass email marketing, it makes up for in comprehensive workflow automation, simplifying many of the daily tasks that keep your business running.
ConvertKit
ConvertKit is one of the newer kids on the block in terms of email automation. This platform specifically caters to content creators such as bloggers, YouTubers, and podcasters.
ConvertKit's free subscription tier offers the option to sell digital products and subscriptions, engage in audience tagging and segmentation, and obtain community support, though there is no email automation at this tier. Email automation requires one of two paid subscriptions, the Creator and Creator Pro tiers.
Like some of the other options on this list, the price of these subscriptions varies depending on the number of subscribers you need to reach. Prices start at $15/month for 300 subscribers at the Creator level and go up to $2,599/month for the Creator Pro level if you have 400,000 subscribers. These paid subscriptions also offer additional features such as third-party integrations and advanced reporting.
Overall, ConvertKit can be a good but potentially pricey option for those with specific automation needs.
HubSpot
HubSpot offers some of the most comprehensive marketing tools on the market, with a long list of possible subscriptions for both large and small businesses. HubSpot's email automation features generate personalized workflows, behavior-triggered emails, and lead nurturing sequences. Its strength lies in its tight integration with customer relationship management, ensuring seamless data synchronization.
However, HubSpot's good reputation and extensive functionality come at a price. Determining which subscription plan is best for your business, meanwhile, will take some time to research, as there are many options. At that point, pricing for small businesses can range from a few hundred dollars per month to $1,600/month.
Overall, HubSpot's reputation is well-earned but a huge step to take for your email automation needs, both in terms of integrating its advanced software into your business structure and imposing potentially harsh costs on your budget.
It's time to use email automation tools to help your business succeed
Email automation workflows are just one step to take when expanding your business with increased efficiency. Luckily, HoneyBook's clientflow management platform enables you to manage all the client touchpoints and administrative work that goes into running your business.
HoneyBook integrates with your company email workflow to streamline the process and free up time that you can utilize to increase your revenue and grow your business. Take advantage of HoneyBook's automation solutions to provide the standard of service your clients deserve, even when you're off the clock.