How do you communicate with clients? If you don't have a specific process in place, it's time to think of a client communication strategy for your business. By being honest, authentic, and organized, you can ensure better client relationships throughout projects and beyond.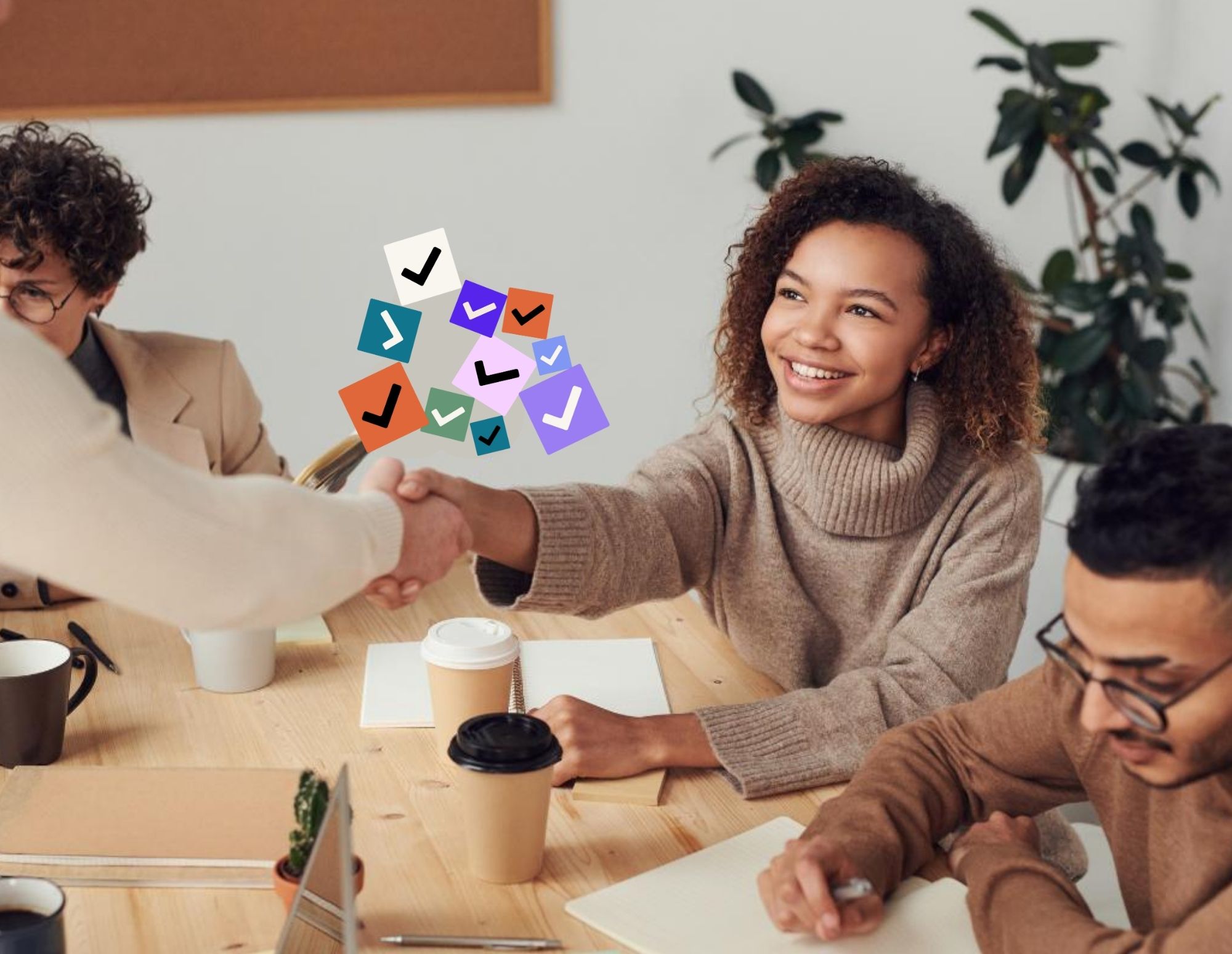 Keeping clients in the loop is essential to successful business relationships. You want them to feel heard and be happy. Only, you can't sit all day at your desk answering emails. You'd never get any other work done.
By building effective communication processes into your core business process, you can decrease time spent on client communication and increase your client's happiness. When you improve your communication and create a process, it can become a recognizable part of your brand that makes clients feel secure and builds strong client relationships from the start.
If you aren't paying attention to how you communicate with clients, it could have more negative consequences than you think. In fact, the average American tells 15 people when they've had a poor customer service experience. Try incorporating these eight strategies into your communication to ensure you're developing the best possible experience instead.
Jump to:
1. Create a communication strategy for your entire team
Whether you run your business with a full-time team or you hire contractors like virtual assistants, everyone who has a role in customer service needs to be on the same page.
Make sure you have a communication strategy in place and documented that gives team members everything they need to know to work with your clients. Your guidelines might include which communication tools you use as well as how to navigate difficult conversations.
Consistency helps you create and repeat client satisfaction. Imagine how frustrating it would be otherwise if you spent months communicating with a client via email only to have another team member start to text them, and have the relationship fall apart. Or, if someone on your team waited days to respond to a client because they just weren't sure how to answer when you've set the expectation of a one-day turn-around time.
Your strategy can also include tone of voice and anything else you want to come across to your clients.
2. Be transparent and authentic
Good communication with clients benefits both your clients and your business. This is especially true at the outset. If you set the expectation of strong client communication at the outset, you're more likely to get more clients—in fact, 80% of clients choose the independent business that responds first.
Be sure to have a client onboarding process in place to identify goals, assign responsibilities, establish procedures, and agree on timelines. This can help kick off project success. Just like you would develop a plan that keeps you and your teammates on the same page, it's important to do so with your clients.
Even if you're a graphic designer or wedding planner working independently, establishing ground rules for the project from the beginning makes a difference. Putting it all down in writing can help keep everyone on the same page and avoid difficulties down the road.
Authenticity is crucial
The best way to communicate with clients is also to be true to yourself. That is unless your true self is someone that never responds to emails or phone calls and would rather not engage with other humans. That's probably not going to work out so well!
Otherwise, regular honest, straightforward communication with clients will help establish your trustworthiness and accountability.
From the start, be clear about the hours you work, the times you're available, and how you might handle any difficulties in the project. You might not think it's important to bring up the "what ifs" at this stage, but it'll help your clients put more trust in you and your business.
Developing client relationships is all about making sure you're on the same page at all times. To do so, make sure you're documenting all relevant information in your business contracts.
3. Be clear about money
As a small business owner or self-employed worker, you know every dollar matters. Effective communication means being open and honest with clients about the budget:
Let clients know promptly when there are changes or potential overruns
Establish a rate sheet or a thorough project proposal to avoid surprising clients with a big, unexpected tally down the road
Invoice consistently and professionally. A clientflow management software for small businesses with built-in invoicing, like HoneyBook, enables you to accept credit card or ACH payments directly from your online invoices.
4. Be responsive
Timely responses to your clients' questions or concerns will go a long way to foster a positive experience. When thinking about how to manage communication with clients, make a plan regarding your availability. Carve out consistent time for business communications. Let the client know the best ways and times to contact you. If you're part of a team, have someone else on backup to manage that client if you are out of the office or can't get back to them promptly.
A client communication management software can help you organize, track, and respond to client communications. Some sophisticated solutions, such as HoneyBook, even offer mobile app access so that both you and the client can check in on project timelines and administrative tasks while on the go.
5. Have a seamless relationship with clients
How do you communicate effectively with clients? Remove any hurdles you can. One way to do that is with a small business management platform that streamlines things for both you and the client.
Instead of providing a client with a login for a project management software and asking them also to send documents via Google Drive, invoicing them through Paypal, and emailing them here and there, do it all in one place and give them access to all the necessary documents via a client portal.
You can be more efficient with all the tools you need to pitch, manage, communicate, track, and invoice in a single place. Meanwhile, you're reducing the friction for your clients by providing a straightforward end-to-end experience.
The "keep it simple" mantra can also apply to effective email communication with clients. You think you're busy? Your clients are probably feeling pretty swamped too. So, in email communication with your clients, get right to the point. Be clear and direct. The same is true for voicemails or texts. Before you call, write, or press send ask yourself:
What is the key message I am trying to communicate?
Have I led with that main idea?
Have I provided all the essential details, without saying more than I need to say?
6. Take the time to understand your clients
Maybe a client is struggling to understand a concept. Or they can't make a decision. Perhaps they have to change direction on a dime and you're left picking up the pieces. Getting frustrated isn't going to help.
Things will go wrong. That's just the way it is. Just make you're prepared for how to deal with a difficult client. What's going to make a difference in your effective communication with clients is how you handle any issues. Once you identify a concern, get it out in the open. If there's something that needs to be fixed on the client's end, it's a good idea to schedule a meeting with our online meeting scheduler to address it.
Also, try to give the client time to digest the new information before asking for any new decisions. Be prepared, where possible, to offer several expert solutions. They've come to you for your expertise in the first place. Be sure to step up and offer your advice when it's needed most.
7. Listen actively
Any relationship gets better when all parties are listening actively. Keep in mind that it's easy to hear without listening. You might be so busy thinking of how you're going to respond, that you've already tuned out from what the client is saying. That's going to come back to haunt you.
Active listeners focus on:
Attitude: You take the approach that everyone deserves respect and has valid, important points to make.
Attention: You remove yourself from distractions to give undivided attention to the speaker.
Adjustment: You listen with an open mind rather than trying to anticipate what the speaker will say next or how you will respond. You have to adjust to what is happening in the conversation and take it as it comes.
For effective communication with clients outside of face-to-face meetings, apply these principles to your reading of any documents, emails, or texts too. Say a client emails that she really wants Kelly green balloon decorations at her party. You might immediately think that sounds like a horrible idea. But if you jump to that conclusion too quickly, you might skim over the part where she explains it's her grandmother's favorite color.
Bottom line: Pay attention to your clients and understand why they're saying what they're saying. You could get vital information that makes the project a success, or you could find areas where your client needs additional education or expertise.
8. Prioritize accuracy
Accuracy can mean the difference between a big sale and a devastating loss. A missing comma cost a U.S. dairy company $5 million in delivery driver backpay in 2018. Now, you may not have any drivers nor be worth millions, nevertheless, any discrepancy between what you and your client expect and how you meet those expectations could cause real problems. Deadlines may be missed. Deliverables could be done wrong. Debates over who is paying for what may follow.
Effective communication with clients begins with strong internal communication. Any service provider interacting with others to get the job done needs to be well-informed. Few wedding planners can run a flawless wedding without relying on florists, caterers, bakers, and more. Be proactive in building relationships with your own partners. That way you'll be better able to communicate accurate information to your own client.
Ultimately, effective communication with clients can require a great deal of effort. That's probably not what you want to read. Still, with these eight tips, you regain control of all the client communication needs of your business. Better yet, partner up with a client communication management system provider. Your organization and efficiency will benefit, and so will your business relationships.
Organize your client communication throughout the entire project
HoneyBook helps independent business owners organize all their client interactions and communication in one platform. That means you can work with multiple clients at once, or even take on more business, without the fear of dropping the ball.
From nurturing leads, helping them select services, and walking through your online contracts–you can do it all in one place. When you communicate with clients, it'll be easier for everyone.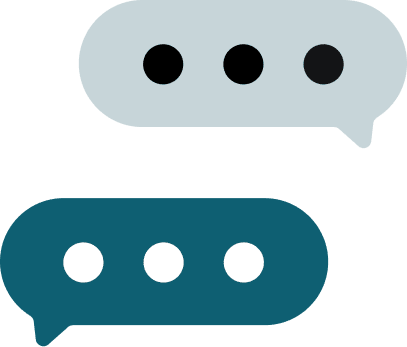 Ensure consistent communication
Use HoneyBook to manage all of your client communication in one place.