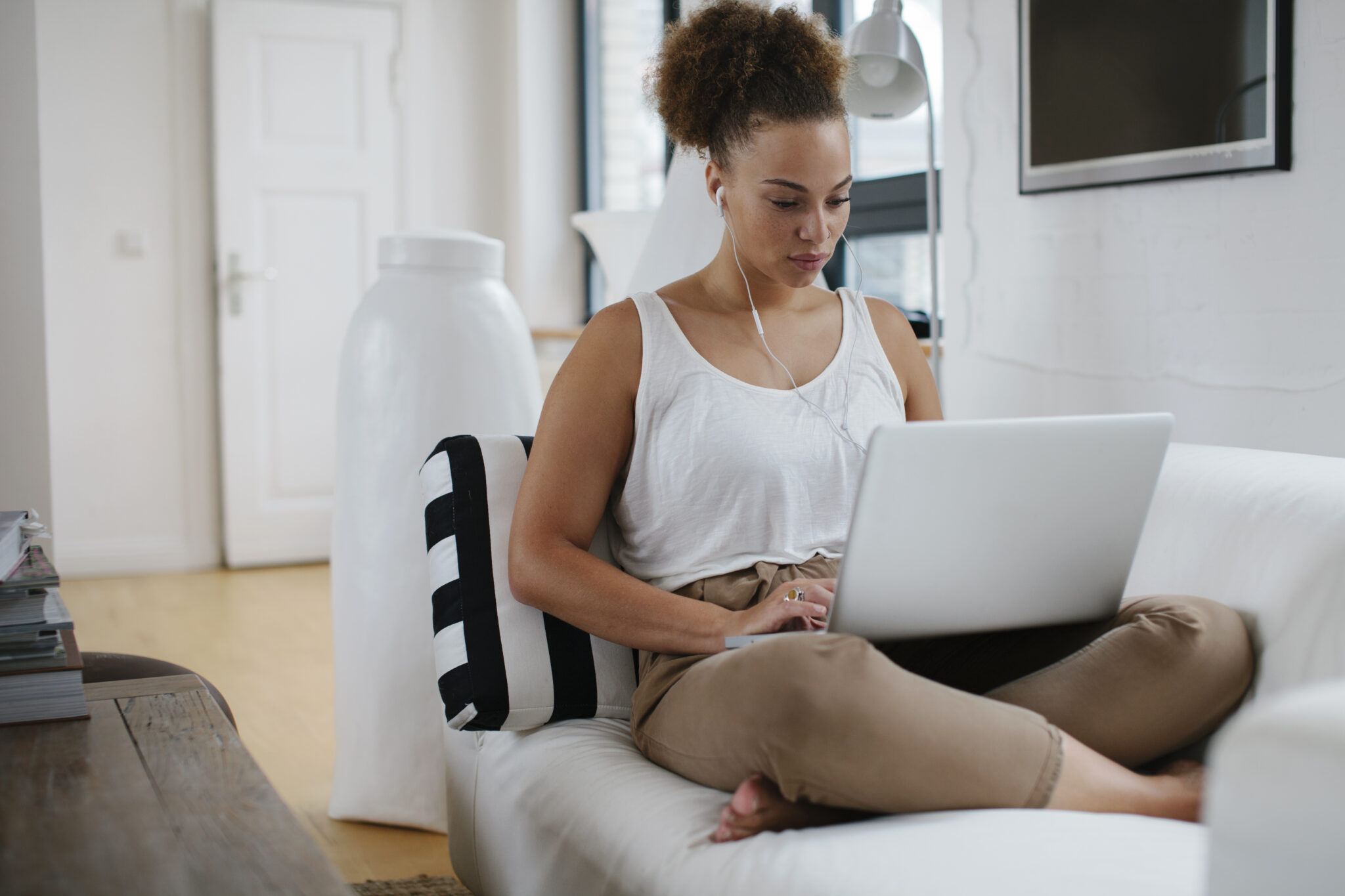 It's no secret that entrepreneurship can be a lonely road to travel. It often feels like the more dedicated we are to being our own boss and building our empires, the less we have in common with the friends we grew up with and the harder it is to explain what we do at the next family dinner. Being a part of a community, whether it's local or online, offers support when it comes to accountability, connection, collaboration and sharing resources. Here are four reasons to embrace community as a creative entrepreneur:
Community Creates Accountability
Every Monday in my membership community, The Multi-Passionate Mastery Collective, members share one business goal they're working on for the week, one personal goal and a mantra they'll be using to keep them inspired and on track. The practice of sharing these goals within a community format offers inherent accountability as it no longer lives inside of a closed planner or neglected Asana board. When you're being witnessed and held accountable for your goals, you are more likely to accomplish them.
If you don't belong to a community at this time, follow these steps to maintain accountability: 
Start a group message with a few friends to share your goals at the beginning of the week. 

Ask your friends to hold you accountable for your goals and do the same for them. 

At the end of the week, circle back with your friends and see how it went.
If you are a member of a digital community or membership, make it a point to engage. It's likely that the community has somewhere for you to post and hold yourself accountable to your goals, but if you never log on you don't reap the rewards of belonging in that space! Pro Tip: You can also seek out local communities by staying in the loop with organizations such as Rising Tide who create pop-up events for creatives to connect IRL. 
Seek Community Connection
As with any adventure, being an independent entrepreneur comes with a fair share of successes, setbacks, highs, lows and everything in between. Having a community where you can go for genuine support and connection is what makes all the hard work bearable and worthwhile. 
Whether it's a difficult conversation you need to have with a client or a huge opportunity that landed in your inbox, having a community to connect with is a game-changer for entrepreneurs. Join a membership community with like-minded individuals on various platforms such as:
Online Forums 

Facebook Groups 

Group Messaging 

Networking events
Collaborate with Your Community 
Collaborating with fellow entrepreneurs is one of the best ways to grow your audience, gain brand exposure and develop strong relationships. When you belong to a community there are opportunities for collaboration around every corner! Here's how to find them:
Looking for a podcast guest? Share your request with your community and book quickly!  

Want to be a guest on a podcast? Pitch yourself inside of your community and see if you'd be a good fit.

Dreaming up a giveaway partnership? See if anyone in your community wants to join in.
Take action and ask for what you want, you'll be surprised how willing people are to collaborate when it feels like a good fit. When it comes to collaborating, there's no better place to look for partners than within your industry community. Pro Tip: Not every community is the same, so be sure to review guidelines. 
Lastly, don't forget about word of mouth. Share what you're working on with your friends and family. If you are looking for networking opportunities, ask if they know anyone who would be interested. You'll be surprised what you may find!
Find Community Resources
Being an independent business owner comes with no shortage of tools, systems and software (oh my!). If you have a community that you can ask for advice from to make the best decision for your business, you can save yourself countless hours of research and trial and error.  
For example, if you're not sure which email marketing platform to go with or are in the process of comparing various client management software for small businesses, ask your community to share their experiences so you don't have to go down a Google rabbit hole. Additionally, sharing your resources is a great way to show up and let fellow entrepreneurs in your network know that you've got their back too. Accountability, connection, collaboration and sharing resources are all reasons to embrace community as a creative entrepreneur. Here are a few things to remember: 
You're more likely to follow through on your goals if someone is holding you accountable.

Having a community will encourage you to keep going when things feel hard and remind you to celebrate.

You can find collaboration opportunities within your community.

Sharing and finding resources is one of the major benefits of being in a community.
I hope you found these tips useful and feel empowered to embrace community along your entrepreneurial journey.