It's easy to feel like your site is a little dull or not quite you. If we're honest, I think most of us feel that way every few months. And I know that hiring a web designer is a BIG investment. But just because you don't have the budget for a complete redesign doesn't mean you can't give your site a few easy updates without hiring a designer.
1. Update Your Headshot
Updating the images on your site is one of the easiest ways to give your site a new look. If your headshots could use a re-fresh, set up a headshot swap with a friend. Look for ways to add visual interest to your pages without just displaying several versions of the same headshot. Maybe it's your hands holding your camera, a favorite pair of shoes, signature fashion pieces or a even landscape shot from your hometown.
2. Update Your Galleries
During wedding season, updating galleries is usually last on the to-do list (I know mine typically only get updated a few times a year!). Whether your galleries are just on the homepage or you have several on your site, keeping them updated is a great way to refresh your site's look without hiring a designer.
If you're looking for a gallery plugin, I really love RoyalSlider. It's $22 but it makes uploading and creating galleries incredibly easy. You can even create little galleries of "featured on" badges and add them to your sidebar!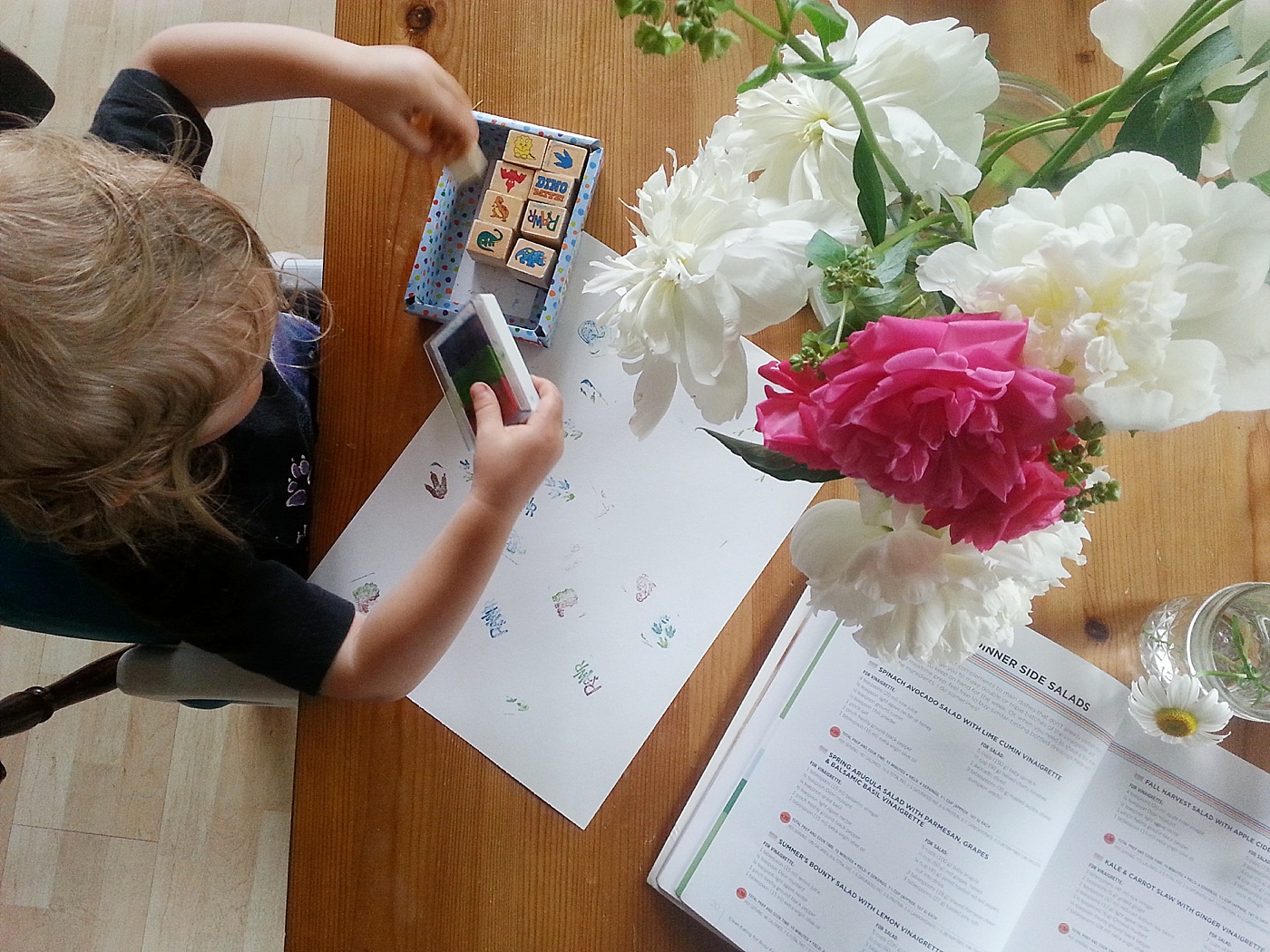 3. Add an Instagram Feed
Instagram feeds are a great way to add more interest to the sidebar of your site – especially if you're already a frequent Instagrammer (and who isn't!?). I really like the plugin Instagram Feed. It's easy to install and it gives you plenty of control over the way your gallery looks without needing CSS.
To get it set up:
Go to PLUGINS > ADD NEW. Search for "Instagram Feed".

Make sure you're logged into Instagram from your computer.

Then in WordPress, go to INSTAGRAM FEED in the left menu. Click the LOGIN button.

Copy the Access Token it gives you and paste it in the empty space below. Do the same with the User ID. SAVE changes.

To style your feed, click the CUSTOMIZE tab. You can select the number of images you want to display, the width of your feed and more.

To add the feed to your sidebar or anther widget area, go to the DISPLAY YOUR FEED tab and copy the shortcode.

Then go to APPEARANCE > WIDGETS. Paste the shortcode in a new TEXT box and save!

4. Add an FAQ section or a
client reviews section
Adding "frequently asked questions" to a page or client reviews is as easy as updating a blog post. The client reviews on Anna K's site are relatively simple but go a long way towards creating a more complete client experience.
5. Use Widgets to highlight upcoming events and travels, things you're loving, and more!
If you have widget areas within your WordPress theme (and the vast majority do), it's really easy to use those widgets to add interest to your sidebar. The plugin Simple Image Widget makes adding images and text to your sidebar (or other widget area) incredibly easy!

The Herrintons also came up with this fun way to highlight their upcoming travels!
Have any other tips for updates you can make to your WordPress site without hiring a designer? I would love for you to share them below!
This post was originally published on The Palm Shop.