Mary Catherine Wickham started her business by sending contracts via mail and tracking everything in Excel. Now, she manages a six-figure business using HoneyBook. See how she's set up for success.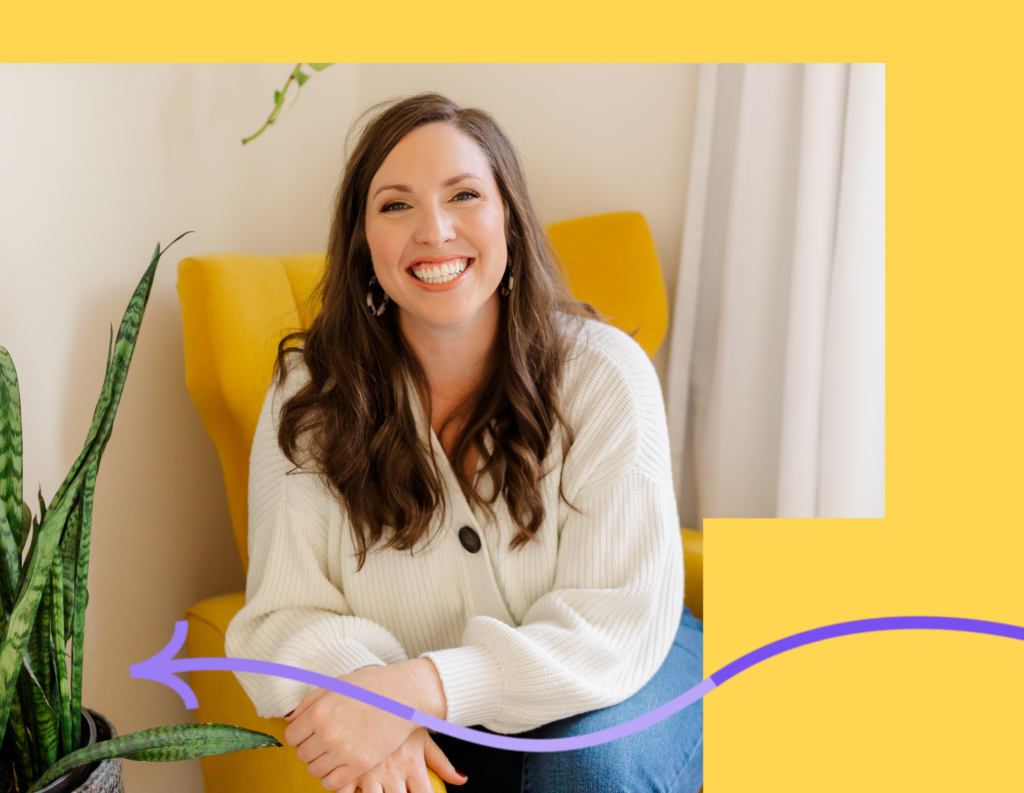 Mary Catherine Wickham is a family and newborn photographer based in Washington, D.C. Currently, Mary Catherine makes six figures with her full-time photography business, and she manages her entire clientflow in HoneyBook. 
Curious how she makes it all happen? Learn more about how HoneyBook was able to solve some of her core business challenges, plus take a peek inside Mary Catherine's setup so you can leverage the same best practices inside your HoneyBook account.
Explore her HoneyBook experience:
About Mary Catherine Photography
Like most independent business owners, Mary Catherine started her business part-time in 2012 while she was still working a corporate job. As a photographer, she started shooting families for several years. Six years later, she was ready to dive in and commit to being a full-time business owner.
In 2018, Mary Catherine registered her business, Mary Catherine Photography. That was the year she also found HoneyBook and was able to resolve her former challenges while also carving out a path to become a six-figure business.
Mary Catherine's former business challenges
Before Mary Catherine started using HoneyBook, she was doing everything manually and feeling unorganized. To track her clients' payments and statuses, she would update an Excel spreadsheet. When it came to booking, she was also accepting checks and sending contracts via mail. Ultimately, she didn't have a central place to manage clients, and her booking process took weeks to finalize when everything was coming and going via mail.
When she discovered HoneyBook in 2018, she knew it was time to invest in her business. Looking back now, Mary Catherine even wishes she did so earlier so she could have more historic data.
You hear people say to get a CRM as soon as you start a business, and I'm frustrated I didn't do it sooner. I wish I had more data from my earlier business years.
Getting started with HoneyBook
Once Mary Catherine invested in HoneyBook, she used the Help Center and the onboarding emails to get set up. She noticed that with other software, it was hard to know where to begin, but HoneyBook was more intuitive.
To get started, she just needed to take time transferring her documents over so she could see as much of her client data as possible. Years later, HoneyBook is now the only software that Mary has continuously used since implementing it.
Pro tip
Members with the HoneyBook Premium plan have access to onboarding specialists who help you optimize your clientflow, move your process into HoneyBook, and answer questions about initial setup.
Mary Catherine's clientflow setup in HoneyBook
As an independent business owner, Mary Catherine has put a lot of focus on optimizing her clientflow and streamlining it inside HoneyBook. Recently she worked with HoneyBook Pro Diana Wei Fang to implement more automation and templates that enable her to work faster.
By doing so, she can easily manage the entire process of capturing new leads, communicating with them, booking clients, managing projects, and maintaining relationships.
Here's how she gets it all done:
Capturing leads through the contact form
Like most independent businesses, Mary Catherine uses a variety of marketing channels to reach potential clients, including Instagram, Facebook, Yelp, and word-of-mouth referrals. With all of her marketing activities, she encourages her audience to visit her website, where they can then inquire through the HoneyBook contact form embedded on her website pages.
Within the contact form, Mary Catherine asks where each lead heard about her, so she can build an accurate lead source report in HoneyBook. By understanding where most of her leads are coming from, she's able to optimize her marketing activities and prioritize her efforts.
Automating responses based on session type
Once someone inquires through her HoneyBook contact form, Mary Catherine has automations set up to reach out to them immediately. The initial message thanks them for inquiring, and lets them know she'll be in contact within 24-48 hours.
What's even better is that her automations are segmented by the different photo sessions she offers: Family, Newborn, Maternity, Couples/Engagement, and Maternity + Newborn.
These session types are set up as project types inside HoneyBook, and each project type has a specific automation. With more segmentation, she can ensure her messages to potential clients are targeted to their needs.
Once Mary Catherine is able to respond, she gathers their timeline and budget to determine if the client is a good fit. If so, she sends an all-in-one booking file.
Sending an all-in-one booking template
Inside HoneyBook, Mary Catherine has an all-in-one booking template that enables her to move forward with her booking process faster than ever before.
I can send booking documents in 60 seconds now, when I used to have to carve out afternoons.
Her booking file includes a proposal, invoice, contract, and questionnaire. When the client receives it, they can review the proposed services and pricing, pay the initial deposit, sign the contract, and wrap up with Mary Catherine's intake questions.
Mary Catherine also has automations set to follow up with clients if they haven't completed the booking document in 3 days.
If a client is booking a mini session, she'll also send a link to her HoneyBook scheduler so clients can go ahead and book their session.
Mary Catherine is also working on building out a booking file that includes scheduling, so clients can do everything in one step. If you accept payment at the same time that you schedule sessions or appointments, use these HoneyBook templates that include your scheduler.
Once the client is booked, Mary Catherine sends a thank you email along with a client welcome packet with specific information based on details they provided in her onboarding questionnaire.
Afterward, she has automated check-in emails that send one month, one week, and 48h hours before the photo session date. Also using the information from the client's initial questionnaire, she offers best practices about lighting, what to wear, as well as inspiration for the shoot. As the session date gets closer, she confirms the date, time, and location, and provides a list of things to bring.
Delivering photos and requesting testimonials
Once a photo shoot ends, it isn't the end of Mary Catherine's clientflow. She provides detailed instructions for clients to access their photos in her client guide.
Her last automated email sends 24 hours after the shoot to thank them for their time and includes a product guide with an overview of all the print products available for purchase.
Six weeks after the session date, she also has a HoneyBook task already set up in her automations that reminds her to ask for a testimonial. She has a request for testimonial template ready to go, but she takes the time to customize it based on her experience with each client.
Staying organized with business reports
Outside of her client work, Mary Catherine also uses HoneyBook to get a bird's eye view of how her business is operating at any given time. With the project pipeline, she can see all of her active leads and clients and what stage of the pipeline they're in, including:
Inquiry
Follow up
Proposal sent
Proposal signed
Retainer paid
Planning
Need to edit
Waiting for image selection
Completed
HoneyBook's pipeline is customizable, so you can add more stages that align with your business. For instance, Mary Catherine is also planning on adding stages to track when her clients have completed a questionnaire and printed their photos.
With everything in one place, it also helped Mary Catherine to grow her business faster. She's able to see how much money is coming in, where, and when. She also uses the lead source report to understand where to put her energy and further optimize how her business operates.
The result: Reaching six figures as an independent business owner
By managing her clientflow in HoneyBook, Mary Catherine was able to grow her business on her own without feeling overwhelmed. With intuitive automations and all the right tools in one system, she never felt the need to hire more people just to get all the work done and feel organized.
HoneyBook has given me the ability to build a business as a one-woman show without hiring a ton of people when I first started.
Currently, Mary Catherine has reached a stage of growth where she's ready to start building a team, and she just brought on her first virtual assistant to help with administrative tasks. Compared to her corporate job, she's been able to double her income, and do so with less stress.
If you're a photographer like Mary Catherine, HoneyBook can empower you to grow your income beyond a 9-5, pursue your passion, and build your dream team!