Learn how to create a clientflow that streamlines all of your business processes. Better yet, see how easy it is to build it and reduce operational friction with HoneyBook.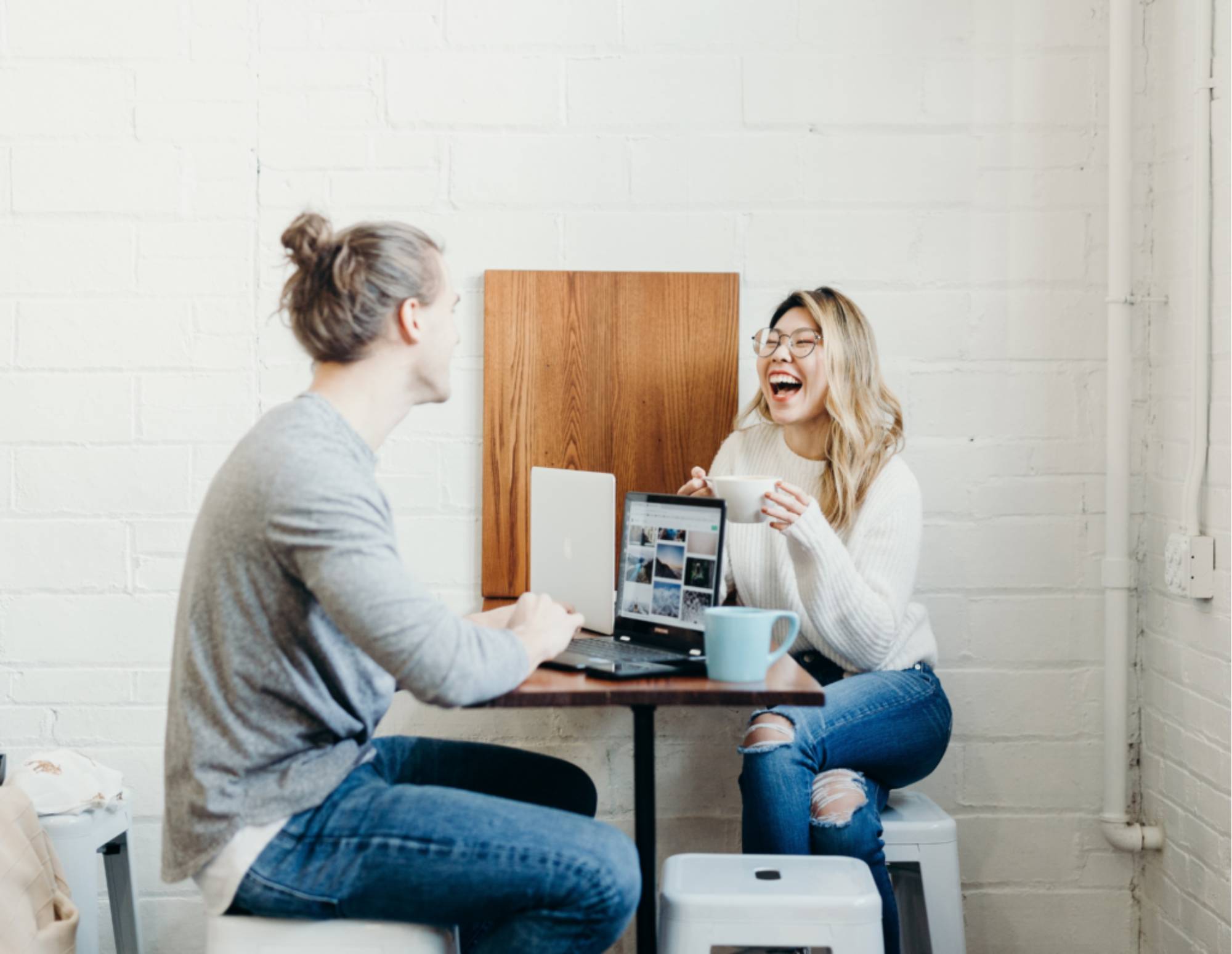 If you provide personalized services to clients, like photography or consulting, you have a clientflow. You just might not realize it. What is clientflow management? Well, every time you email an inquiry, sign a contract, send an invoice, and deliver your services–that's all part of your clientflow.
Building a system to manage your clientflow and standardize the way you work will make your business operations and client experience much more streamlined. The key to creating and managing it is using a clientflow management platform like HoneyBook.
HoneyBook's tools are built specifically for independents. And since we know independent businesses and their clients are unique, our tools are customizable to you and your needs. That means you get to determine how HoneyBook can facilitate your clientfow, rather than having to adjust your clientflow to work with other tools.
Here's how to create your clientflow with HoneyBook and streamline it at every step.
Jump to:
Capturing new business
Selling your services starts when you capture interested leads and new inquiries. This is the payoff after all the efforts you've put into marketing your business, whether that's through SEO, social media, networking, and more.
With the right messaging, you can target your ideal clients and get them interested in working with you. From there, you need to have a workflow in place to be able to capture their information and inquiries, evaluate their needs, and showcase your services so they can select what works best for them. Follow these steps to get this stage in your clientflow set up in HoneyBook:
Capture leads – Create your contact forms to send as a unique link or embed it on your website. You can also choose to share the link wherever you capture new leads the most, such as on your social media profiles or in business groups online.
Reply quickly to inquiries – Use HoneyBook automations to set up instant replies for new inquiries. Or, use the HoneyBook AI composer to send a personalized response without any effort on your end. We found that 86% of prospective clients book with the business that gets back to them first, so it's important to respond promptly.
Qualifying leads
Once you have leads in your pipeline, you still need to make sure they're a good fit for your business before moving forward with booking. Within HoneyBook, this means using the right tools and processes to evalute qualified leads and ensure you're aligned with project scope, budget, outcomes, and more.
Evaluate clients – Once you start communicating with your leads, you can leverage questionnaire templates to streamline your lead qualification and client evaluation. If you've already asked for things like budget and timeline in your contact form, you can get more specific in your questionnaire to ask client questions about specific needs and goals.
Build out additional touch points – Keep in mind that nearly everything about your clientflow is customizable in HoneyBook, so If your sales process requires more steps and touchpoints, you can always build those out. For instance, you can include your scheduler link for 1:1 time, which is especially helpful if you qualify your leads live during a meeting versus through a questionnaire.
Booking clients
When your new clients are ready to pay and begin their project or service, these next few steps should happen seamlessly. Booking is essential to running your independent business, and it's also a vital piece in your client's experience.
Project management
Once your client books, it's time to move forward with the project portion of your clientflow. AKA, the meat and potatoes of your work with them. Each industry and independent business operates differently, so this stage will be unique to different teams and business owners.
However, there are some key tools you need to ensure you're communicating successfully with clients, completing tasks in a timely manner, and tracking the financial side of things.
Get a bird's eye view – With HoneyBook, you can use your project pipeline to get a high-level view of clients and project statuses. Especially if you serve multiple clients at any given time, this type of oversight is essential to staying organized.
Manage all communications from one place – There's nothing worse than searching through email threads to find something your client sent months ago. Communicating with clients in one place makes it easier to keep a record of your project and reduces back-and-forth emails. Email through your HoneyBook account to manage all communication in your project space.
Keep yourself on track – Automate internal task reminders so you never miss a due date. You can have HoneyBook remind you to reach out to vendors, schedule meetings, reserve equipment, and much more.
Keep your clients on track – You can also keep your clients on track through HoneyBook automations. Schedule emails to send at key milestones, like every time they pay an invoice or they've completed a specific file to kick off the next piece in your clientflow.
Keep your finances on track – As you work on projects, staying on top of your finances is crucial to understanding your profit and loss and overall business performance. Inside HoneyBook, you can automatically track all payments that come through and input your expenses.
Maintaining relationships
Once every photo has been delivered, every design has been sent over, or the event is over, it's time to close your projects successfully. No matter your service or deliverable, implementing a process for project closure can give you feedback to grow your business. With the right clients, you can also maintain their relationships for reviews and testimonials, referrals, or repeat business.
Survey your clients – Build a project closure questionnaire to ask about your client's experience and gain insights for improvements as well as what worked well.
Leverage their experience – Automate an email sequence to ask your clients for reviews and referrals over a week or so (so you don't overwhelm them by asking too much right away). Be sure to link to the review sites you use to make it as easy as possible, and provide information about your referral program if you have one.
Retain – If applicable, build a project closure template that includes options for renewal. Some clients might want to extend their project with you, add on new services, or simply purchase a digital product. At this step, you can tailor what you offer and send an entirely new pricing guide or sales brochure.
Leverage tools throughout your entire clientflow
Along with templates and tools geared to specific stages in your clientflow, HoneyBook also offers features that are beneficial throughout the entire process of selling and delivering your services.
Scheduling – Scheduling is a vital tool throughout your working relationship with clients, no matter what type of service you provide. For some, you might need scheduling throughout your entire project (think consultants or other service providers that rely on 1:1 time). For others, scheduling comes at the start of projects and at the deliverable (like photographers or event planners).

It all comes down to how you serve your clients, but you need the right tool to support this aspect of your business. HoneyBook's scheduler lets you sync with your calendar, build different session types, and share the workload with your team.
Automations – Automate your client intake, booking process, onboarding, project closure and more. HoneyBook's automations are entirely customizable to trigger when someone fills out your contact form or when clients take specific actions, like paying an invoice or signing a contract.

What's great about HoneyBook's automations is that you don't have to eliminate personalization. When paired with customizable templates and the ability to leverage your brand, everything you automate can still be highly customized.
Reporting – Plan for the next quarter, half, or fiscal year to keep your business growing. HoneyBook's reports let you see where your leads are coming from, how much you're getting paid, and how your expenses affect your profit and loss. With a regular view into your business performance, you can better prepare for unforeseen circumstances (think COVID and economic circumstances like recession).
Build a streamlined, branded clientflow with HoneyBook
From start to finish, you can build your entire clientflow in HoneyBook and make sure it's as streamlined as possible. Because HoneyBook is a clientflow management platform, it has everything you need for each stage. While some tools specialize in one specific area of your clienflow, allowing one tool to manage it all will give you peace of mind and eliminate client friction.
One of the biggest benefits of HoneyBook is how customizable it is. That includes how you build your clientflow as well as all the ways you can present your brand. Apply your company branding to every file that gets sent to clients, and incorporate media like photos and video to let your personal brand and voice shine even further.