Client onboarding is a crucial step in each project. Though you've converted your lead into a paying client, how you onboard them can help ensure successful outcomes. Learn how to structure an effective onboarding process, including the steps, tools, and systems you need.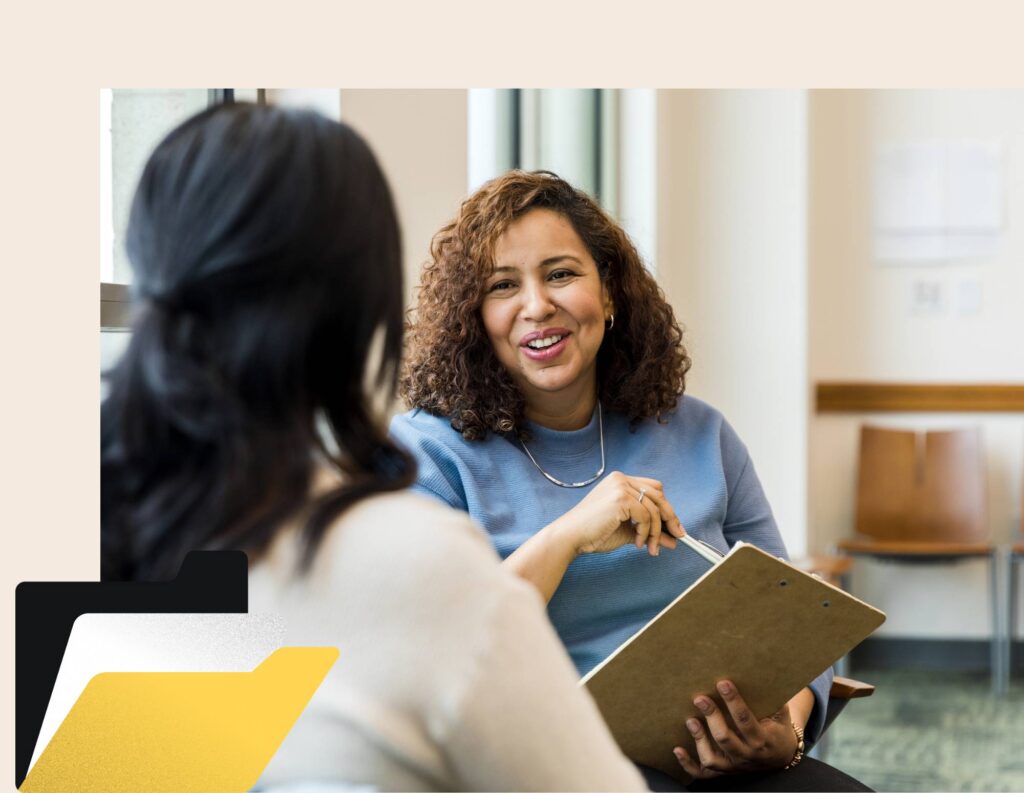 As independent business owners, we can spend considerable time and effort developing products or services that wow our customers. But having a great portfolio of services doesn't always guarantee sales or close deals. For customers, the experience of buying a service can matter as much as the actual purchase, and that's where client onboarding comes in.
Client onboarding helps you create a great first impression with a prospective or new client. It's also necessary for developing a long-term relationship with them. About 63% of respondents in a 2020 survey reported that the client onboarding process had a major impact on whether they decided to go ahead with a purchase. This means if you provide a great onboarding experience, you strengthen your chances of winning new clients, and retaining them over the long term.
Given that client onboarding is such a crucial part of developing a strong, mutually satisfying relationship with your client, you want to invest care and thought into building an effective process. In this guide, we'll explain everything you need to successfully onboard new clients.
Table of Contents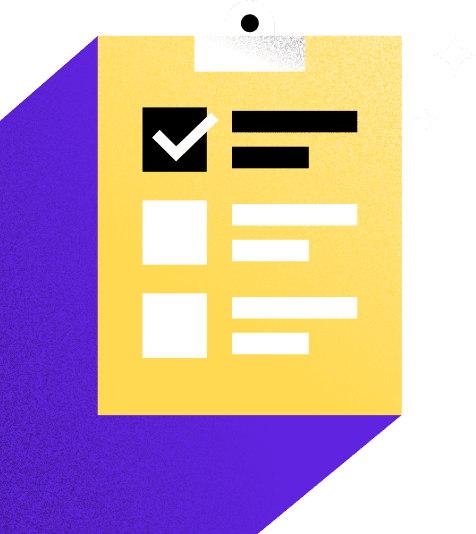 Get the client onboarding questionnaire.
What is client onboarding?
Client onboarding is simply the way you welcome and integrate new clients into your business. It's what the client experiences after booking your services.
It's common for new clients to experience some level of anxiety as they piece together how they are supposed to work with you or the product. If it's a process or a system, they'll want some sort of guidelines or hand-holding in the initial phase of setting up.
An effective client onboarding process helps set tangible expectations for clients about project goals, timelines, and what to expect in terms of communication. Overall, it lays the foundation for excellent client relationships.
Why is client onboarding essential for your business?
A seamless client onboarding experience for each project is crucial for several reasons.
First, a good client onboarding process helps you demonstrate your value. When you create a solid first impression, your clients will feel reassured that they made the right choice. This initial connection will make it easier for you to communicate the project, and it can even lead to higher chances that they'll refer you through word-of-mouth marketing or retain you for additional services.
On average, depending on the industry, it can be 5 to 25 times more expensive to acquire a new customer than to retain an existing one. Even a small increase of just 5% in your customer retention rates can make your profitability jump anywhere from 25% to 95%, further reinforcing why onboarding is crucial.
7 steps of an effective client onboarding process
Now that we've covered what client onboarding is and why it's essential for your small business, let's take a closer look at the steps involved in an effective client onboarding process.
1. Conduct your due diligence before onboarding
For a good customer onboarding experience, you need to gather the right information beforehand. Client background questions will not only help you tailor your proposed services, but they can also give you more insight as you enter the working relationship.
In the initial phase of evaluating whether a customer's a good fit for your business, you're looking to get a general sense of the customer, what they're expecting from you, and whether you can provide value to them. Use the opportunity to:
Learn what your customer's business is about, their audience, and their business goals.
Understand your customer's most significant pain points concerning their business and what they expect from you in terms of support.
Determine client budget and expected timelines.
Find out if your customer has worked with another service provider before you. If they chose to opt out of the relationship, learn why, as that can help you iron out any unrealistic expectations ahead of time.
Unrelated to the client experience but relevant for optimizing your marketing efforts, ask your client how they heard about you. For example, was it through a social media channel or through a direct referral from another client?
Cover how your products and services can meet the client's specific requirements. Also, discuss your onboarding process and what they can expect going forward. Close with any requirements/documentation that you need to be completed from your customer to move forward.
Last but not least, emphasize that you're available for any questions and concerns they have.
Remember, the idea is not to overwhelm your clients with questioning but to source specific and relevant information that can help you understand your clients' needs and ensure you deliver on those successfully.
2. Send a client welcome packet
A welcome packet is a guidebook that features everything your client needs to know about working with you in one place. For a client, it can be super-helpful to have everything organized in one place so they don't have to source basic information from different locations.
When your client has signed your online contract and paid, you're ready to onboard. Sending a welcome packet gives your client a source of truth for all the information they'll need to start and to work together seamlessly throughout the project.
With a clientflow platform like HoneyBook, what's great is that you can create a client welcome packet template to customize and reuse for each project. The main contents stay the same, but you can populate it with project specifics.
Here's a checklist of items you can include in your onboarding welcome packet:
Welcome message
Even though you're already talking to your client, you'll still want to share a welcome message to acknowledge that they've chosen to work with you. It's a great way to start your working relationship on a positive note.
Give a brief overview of what's inside the welcome packet and what you expect from them. If you need them to upload documents or fill out a questionnaire, be sure to call that out upfront in your welcome message.
Project scope and timeline
Start with the deliverables and timeline that you and your client have already agreed upon. They probably saw this information in your contract already, but it doesn't hurt to reiterate. The welcome packet also gives you the opportunity to combine everything in a way that's easily digestible. You can include a calendar view of the project or a Gantt chart to give your clients a quick bird's eye view of the project.
Payment schedule and terms
Since your onboarding packet is the one-stop shop for everything your clients need, be sure to include details about payment. It can be helpful for your clients to see their full schedule of when payments are due, along with a reminder of how they can pay (credit card, ACH transfer, etc.)
Communication
Talk about how a client can expect to communicate with you. Share your working hours and your email/phone contact numbers. Discuss how they can reach you in case of an emergency. Also, cover what the client can expect in terms of response times. In case it's an email, can they expect a response within X hours or the same business day? If you're reachable on WhatsApp or by text, also talk about the specific hours you'll be available there.
Access to systems
Discuss systems and application accesses that your client will need. For example, if you're onboarding a client to your CRM portal, set up access for the client and share the user name and password. You may also need access to their systems, so it's a great opportunity to drop in a questionnaire where they can fill out login information.
Frequently Asked Questions (FAQs)
An FAQ section helps you address questions that commonly come up in client interactions and aren't covered elsewhere in your welcome packet. If more than one person has asked you the same questions, it's a good idea to include them in your FAQs.
Policies, terms, and conditions
You may have already listed them in your contract, but it's a good idea to cover your policies once again in your welcome packet or remind the client to refer to the contract for this information. This can include your policies for cancellation, late payment, and more.
Additional resources
If you have helpful content in the form of blog posts, training videos, or troubleshooting guides, list the links in this section.
Specific instructions on what to expect next on the project
Include the specific actions you're going to take on the project, remind clients of any activities they need to complete (client homework), and discuss when and how you'll update them on the project milestones.
3. Automate your client onboarding workflow
Automation can work wonders for your business, especially during your customer onboarding process.
Automation is simply using digital tools that take mundane and repetitive tasks off of your shoulders. So you'll be spending less time on administrative tasks and focusing more of your attention on connecting with clients and retaining your existing ones.
Automation helps you streamline your onboarding workflows, so you have more control over your business and don't need to spend as much effort managing it. For example, using an automation tool like HoneyBook, you can:
Create a workflow that sends your questionnaires and intake forms to your clients that enables them to schedule the kick-off call through a calendar link. You could then send your welcome packet at the right time.
Set up contracts that you can easily forward to your clients for digital signatures. Our smart files highlight where the client can sign. You also get an instant notification when the client completes the signing process.
Embed safe and secure digital payment methods using online payment software so that you can send invoices out to your clients through the same system for easy online payment. Also, send automated reminders on payment schedules and so much more.
Automation can also significantly enhance the client experience. If you're managing the experience manually, your customers may find the process tedious, slow, less convenient, and not as supportive.
You can accomplish much when you have automation at your fingertips. You can feel better about taking on more clients when the process is taken care of without much of your oversight!
4. Conduct a kickoff call
After you've sent your client welcome packet or additional documents, schedule a kickoff call. I recommend using a video call, but you can use a standard phone call as well. This is your opportunity to go over your welcome packet together and get to know each other more.
For independents like photographers or consultants who work closely with their clients, this step is especially important to build rapport.
5. Offer the chance for clients to ask questions
During your kickoff call and after, be sure you're allowing your clients to clarify anything they don't understand and ask questions. Your ultimate goal throughout client onboarding is to set mutual expectations, so it's ok to take the time to do so.
During your kickoff call, set aside 10-15 minutes for questions. They should have your contact information at this point, so you can also make it clear that you're open and available for additional questions that might come up.
6. Introduce team members they'll be working with
Whether it's in your welcome packet, introduction email, or during the kickoff call, a crucial part of onboarding is introductions. If your client will be working with other members on your team, make sure you include a bio for them in your documents or loop them into the initial phone call.
7. Establish a process for ongoing customer service
Regardless of whether your project is a one-day deliverable (like photography, for example), or an ongoing relationship, it's important for your client to feel supported. You might have covered this in the communication section in your onboarding packet, but be sure to reiterate how they can easily find answers to their questions and support for any issues that may arise.
Practical tips for setting up a successful customer onboarding experience
Up next, we'll go into specific action steps you can take to elevate your client onboarding experience.
Make the roadmap clear
Your client should have a clear idea of the steps involved in the onboarding process. They should know what stage they're at and what's coming next. A client onboarding checklist can be super helpful for your client in this regard.
Outlining the process as part of your welcome pack and mentioning the next step as they move through the process are other options to use to help make that roadmap clear. At the same time, be mindful that you're not overwhelming your members with information overload.
Provide educational tools and resources
Around 86% of respondents in a recent survey said they'd be more likely to stay loyal to a business that invested in welcoming them and educating them about their purchase as part of their onboarding process. More than half (55%) of the people said they've returned a product because they didn't fully understand how to use it.
There's only so much information you can cover during your initial client calls and in your welcome packet. Think about supplemental resources in the form of video tutorials and blog posts to educate your clients. If you have the resources, you can even consider a dedicated support manager for a product-based business.
Leverage questionnaires and client intake forms
An easy way to gather information from your new clients is to make use of onboarding questionnaires and client intake forms.
Some clients may find virtual forms a lot more convenient, given they can work on the questions at a time and pace that works for them. If you also provide a face-to-face kickoff meeting, having their information and answers can make the meeting more efficient and successful.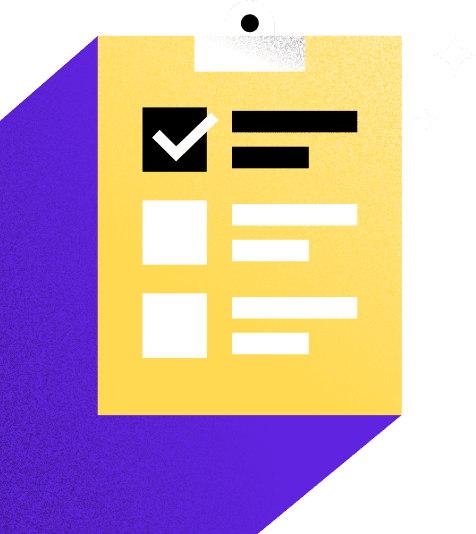 Get the client onboarding questionnaire.
Stay open to feedback
It's essential to stay open to the process of client feedback. If your client raises a concern, address it promptly. If you can't incorporate a change in the system immediately, inform your client and offer an alternative solution in the interim.
Having a client onboarding process and system is all well and good, but it doesn't replace the human element by any means. Constantly touching base without being intrusive, keeping up with your commitments, ensuring client satisfaction, and simply being available for your clients when they need you, all go a long way to ensuring a happy customer.
Using client onboarding software — what to know
Client onboarding software helps you pull together multiple tools into one. So, instead of creating a client welcome packet in one place, asking onboarding questions via email, then hopping over to Calendly to schedule meetings, the right system should let you combine everything to streamline your onboarding process. Plus, you get to manage everything from a centralized location.
Having software in place can also help you run the onboarding process like clockwork without getting involved at every step or stage. You get to determine how and when you will deal with clients. This gives you a lot more control over the long term and helps you manage your processes without causing your clients unnecessary hiccups.
HoneyBook's clientflow platform can help you automate much of the tedious legwork involved with client onboarding while ensuring a smooth, effortless, and hassle-free customer experience.
For example, using the software, you can:
Easily embed a HoneyBook contact form on your website to funnel new leads directly into your inbox. Never miss out on business again.
Track your project end-to-end without skipping a beat.
Automate which stages your customer will receive your welcome pack, contracts, pricing guides, follow-up emails, and more.
Send invoices, contracts, and more to your clients from within HoneyBook without needing to toggle back and forth between multiple systems.
The sky is the limit in terms of how you can use HoneyBook to manage and even customize workflows for your needs. Plus, the software integrates with all of your favorite tools like Zoom, QuickBooks, Zapier, Gmail, and Google Calendar.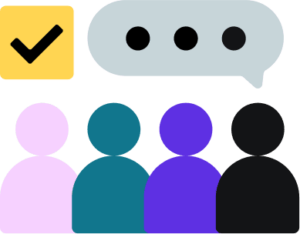 Simplify communication and maintain better relationships by centralizing all client interactions with HoneyBook.