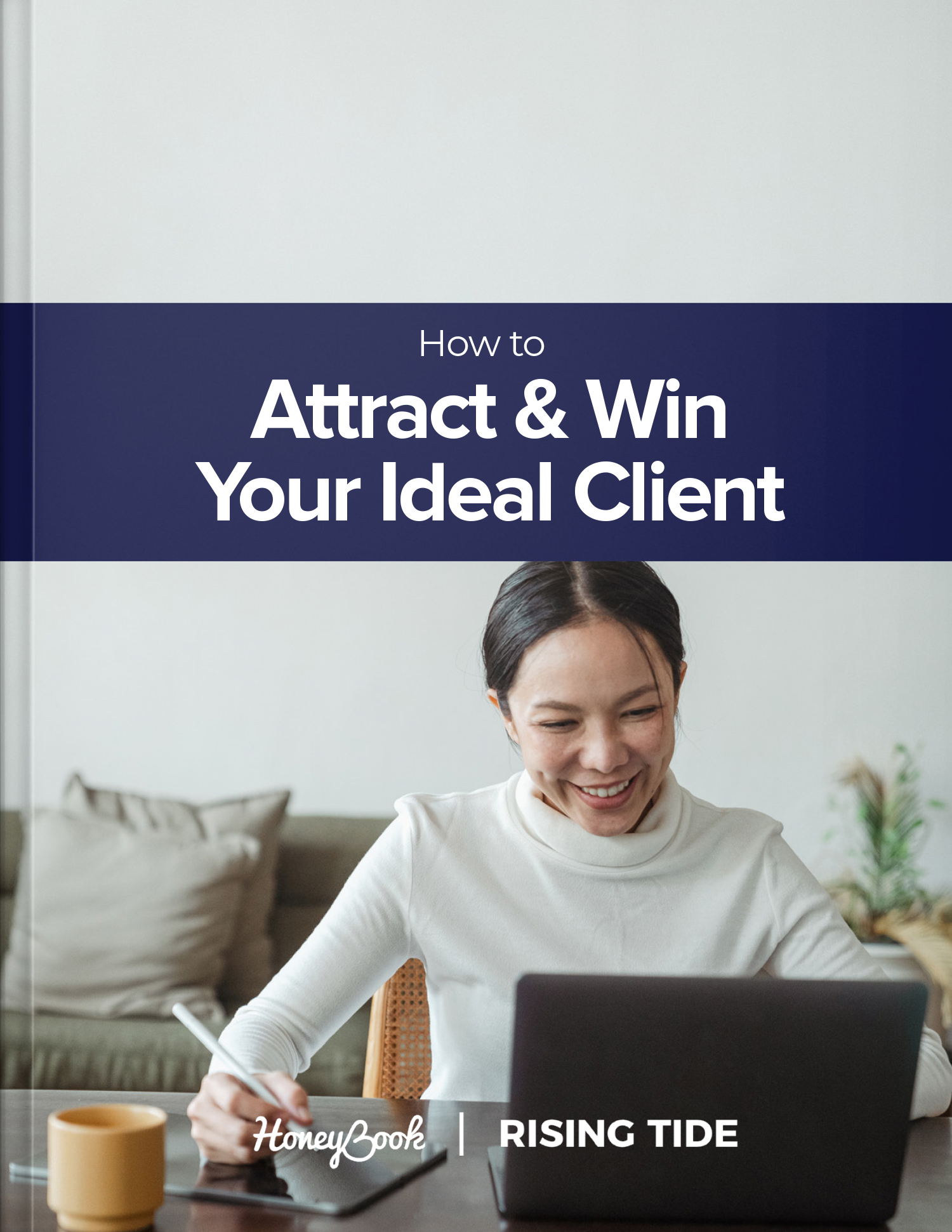 How to attract and win your ideal client
Whether you're a full-time Independent business owner or just getting started, reaching your ideal clients is paramount to your long-term success. But how do you find them? And how do you convert them once they land on your website or social media pages? 
In this month's guide, we're exploring best practices to help you attract and win over your dream clients. Find out how to identify your ideal client, use lead magnets to expand your email list, and create a brand experience that keeps your clients booking (again and again).
This month's guide covers how to:
Identify your ideal client
Grow your email list via lead magnets
Get booked faster with a seamless client experience
How to Attract and Win Your Ideal Client
Know who you're talking to:
Building a successful business starts with understanding your clients. Business coach Candice Coppola shares four actionable steps you can take right now to identify and attract the clients who best fit your business. Now that you know who your ideal client is, learn how to book more of them. With HoneyBook automation, Deanna Burks shows you how to make the most of every minute you spend working on your business to ensure you're ready to land your dreams clients. incredible tool. 
Generate qualified leads to grow your business:
What is lead generation in digital marketing, and how can I use it? We'll show you how to develop inbound and outbound strategies that yield more leads with expert Claire Bough. As you're building your lead generation strategy, learn simple lead magnet ideas to grow your email list fast! Follow five simple steps to create your first opt-in with Kate Campbell. 
Convince your ideal client to book (again and again):
Aleya Harris shares expert advice that will help you create magnetic messaging for your brand and dream clients. Next, get real-world advice from Mallory Rowan on growth hacks that can help you dramatically increase the size of your email list. Make sure your website is going the extra mile to turn traffic into new leads. Learn from website designer Emily Jane about how to establish an emotional connection and drive conversion.
Disclaimer: The advice featured in this guide and on the blog was sourced from our community members for sharing general information and knowledge. For specific legal, financial, tax, mental health and professional advice, please consult an authorized professional.