Lead generation in your digital marketing strategy can help you gain prospective clients through inbound and outbound methods, meaning you'll have more opportunities to convert them into paying clients! Learn how to leverage your website, social media channels, and more to capture new leads.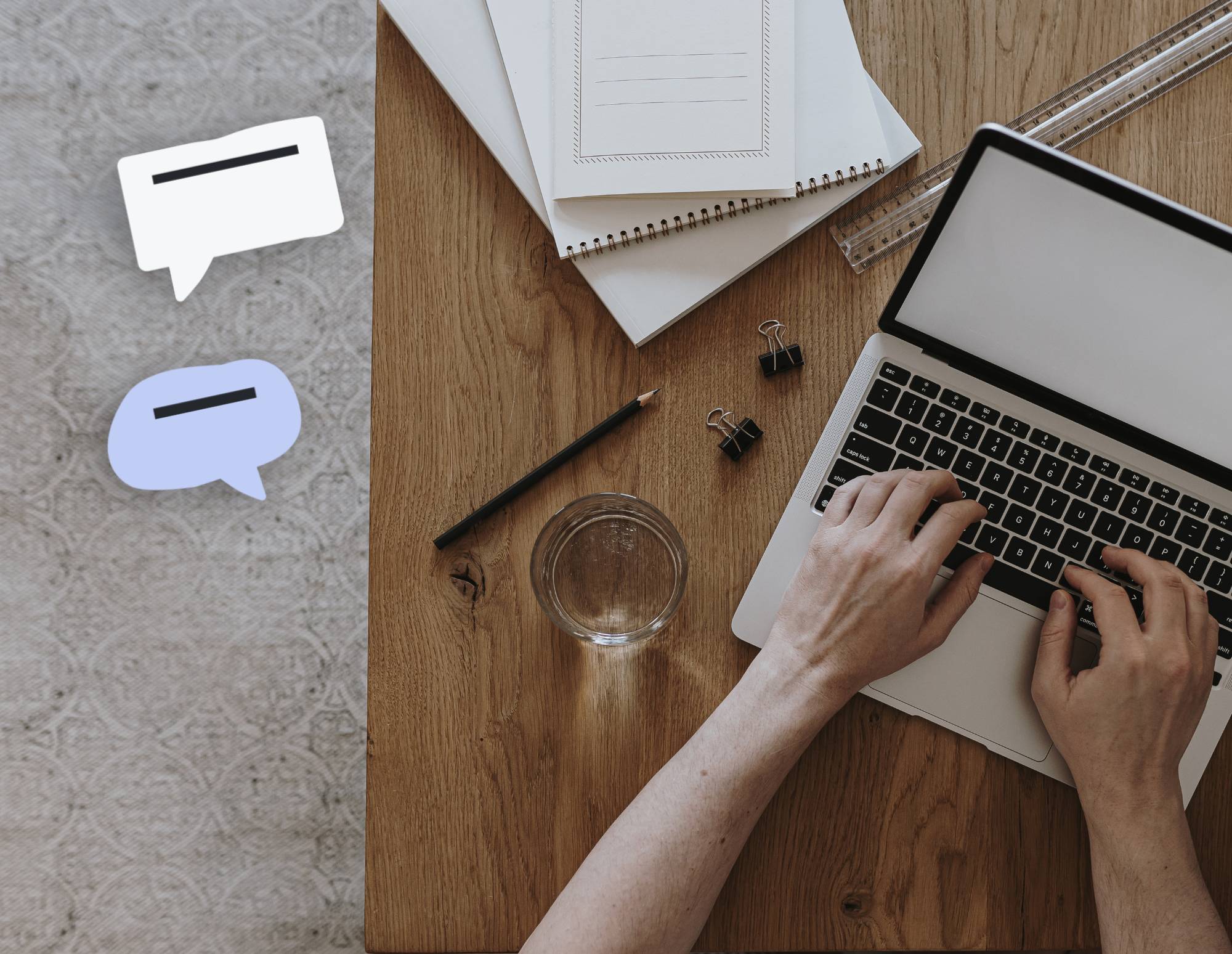 Lead generation in digital marketing is one of the best ways to find potential customers. With a solid strategy that includes channels you already use like your website and blog, you can attract more leads to your business that you can convert into paying clients via email marketing or by reaching out to them directly.
In general, lead generation is all about offering something of value in exchange for someone's email address or phone number. What you're offering should be related to your business so that the leads you're obtaining are highly likely to be eligible clients. Whether it's high-level education or more information about your services, collecting leads gives you a better chance to convert more clients and build a strong brand reputation.
Ready to leverage lead generation in your digital marketing strategy? Learn how to optimize your efforts so you can consistently capture potential clients and turn them into booked projects!
Developing a lead generation strategy
Through your digital marketing campaigns, you can leverage both inbound and outbound strategies to generate more leads. First and foremost, you just need to be sure your strategies are focused on your target audience. Otherwise, you might generate leads that aren't valuable to your business or struggle to generate leads at all.
Rather than spending resources on every single platform and channel – consider where your current clients come from. Are they reaching out via Facebook or Instagram? Are they downloading resources from your website?
Once you know where to communicate, you can start to develop how you'll communicate. Leads are at the very top of your sales funnel, so they might only have a little bit of brand awareness about you and your business. They'll need more proof that you have the authority and expertise they're looking for.
Consider the content that makes sense for your audience at this stage. It could be education, resources, or even a sense of community. Once you know how and where to communicate, you can leverage inbound and outbound strategies to generate more leads.
Inbound marketing for lead generation
As an independent business owner, your lead generation through digital marketing should focus mostly on inbound strategies, which means people are coming to you to become leads through your content or offers.
Inbound marketing helps build your brand awareness, typically requires less spend than outbound lead generation, and can help grow your lead generation over time.
Content marketing
Content marketing is one of the biggest levers you can use for inbound lead generation. By creating content that's highly valuable for your top-of-funnel audience, they'll voluntarily give their information to you in order to get access to it.
Just be sure that your content doesn't compete with one of your services – it should be valuable enough that people will want to give you their email address, but not so comprehensive that they won't need your services. Think of the content as an introduction that leaves them wanting to book with you to access your full scope of services.
Content marketing includes blog posts as well as social media lead generation. You can create articles for your website with lead magnets or optimize the high-performing posts you already have with a newsletter subscribe form. The idea is that relevant users will land on your content and want a more actionable solution that they can download after providing their email address.
On social media, you can similarly promote your lead magnets and create engaging content to get more people to engage with you. Link a contact form in your profile bio so it's always easy for your followers to reach out to you for more information and engaging content.
Leveraging local SEO
Local SEO is also a great inbound strategy that helps drive more traffic to your website, and particularly your service pages, where you can embed a contact form that converts visitors into leads.
You can optimize your website for local SEO by including the markets you service across your website. If you only service your city, make sure that's clear on your service pages. For example, a Nashville florist should mention that they service Nashville in their About Me section and explanation of services.
Also, be sure to optimize your Google My Business profile to display the markets you serve. At the end of every project, you can also set up a post-project automation that nudges your clients to leave a Google review. The more reviews and local content you have, the more you're likely to show up when users search for services in your area.
Outbound lead generation
Opposite of inbound strategies, outbound lead generation means you're the one reaching out to capture leads, rather than enticing them to come to you.
For larger companies, this might look like a sales team cold calling and sending emails to a list of relevant contacts that they've paid for.
For your independent business, outbound lead generation is more about advertising to your target audience and spending money to intentionally reach them, rather than waiting for them to come to you through content and brand awareness.
Paid ads for lead generation
Using digital advertising, you can spend money to show up in front of your target audiences with content you know they want. Most social platforms like Facebook and Instagram offer lead generation ads with built-in forms, so you can capture user information seamlessly.
For other channels like Google Search or Display Ads, you can promote a landing page that includes a contact form and makes it easy for visitors to convert into leads.
Organic referrals
Even with so many digital strategies at our fingertips, word of mouth will always be one of the strongest ways to capture leads. In addition to asking for online reviews after a project, you should always be sure to ask your clients for referrals. Asking can't hurt, and more often than not they'll have somebody in mind.
Once you start receiving referrals, be sure to save their information so you can send tailored information and convert them through email marketing. If you know what services they're looking for, you can go ahead and set up email automation that slowly introduces them to what you offer.
Quick tips to generate and convert more leads
Use these quick tips for lead generation in digital marketing to get more clients, faster.
Lead generation is part of your clientflow – Even though your leads haven't booked yet, how you collect and nurture your leads will impact their overall brand experience before and after working with you.
Landing pages should be cohesive – Always make your landing pages cohesive with the campaign that led someone there. Whether your leads are clicking on an ad, an organic social media post, or a CTA on a blog post, your landing page should have the same design and messaging to make it clear they've landed where they wanted to.
Make your CTAs actionable and enticing – Before you use "Click Here" as a CTA, ask yourself why anyone would want to click there. Instead of generic CTAs, make your copy actionable so users know what they'll get if they submit their info.
Use automations – Set an automated email to be sent immediately after someone fills out a contact form. Thanking them and letting them know when you'll get back to them does wonders for introducing your brand and keeping leads engaged.
Always target your ideal client – Even though leads might come in at the very top of your funnel, you want to make sure they're as likely to book with you as possible.
Create a great experience – Always make it easy for leads to book with you, whether that's through the emails you send or clear CTAs on your site. You want to be ready to convert leads into clients as soon as they're ready to book
Leveraging lead generation as part of your client experience
Lead generation is part of the discovery phase of your clientflow, which means you should consider it part of your broader client experience. As soon as leads provide their information via a contact form, the process of receiving information from you should be enjoyable and seamless.
How you communicate and nurture your leads will impact their experience once they book with you, so you want to make it as easy as possible for potential clients to determine the value of working with you while they're assessing your business.
Make sure you're strategically nurturing your leads. If they come through inbound sources like content, you can nurture them with more education and start to introduce them to your services. If they come through a contact form from a service page instead, you can reach out to them with more information about the services you provide.
Help leads convert faster with a seamless process for nurture and booking. Using HoneyBook, you can set up contact forms that sync with automated emails. This ensures potential clients get the information they need without delay while also taking time off your plate. When your leads are ready to book, you can get it all done in minutes!