Messaging isn't all stats and figures—it's personal and emotional, too. Read on for tips on how to market with magnetic messaging.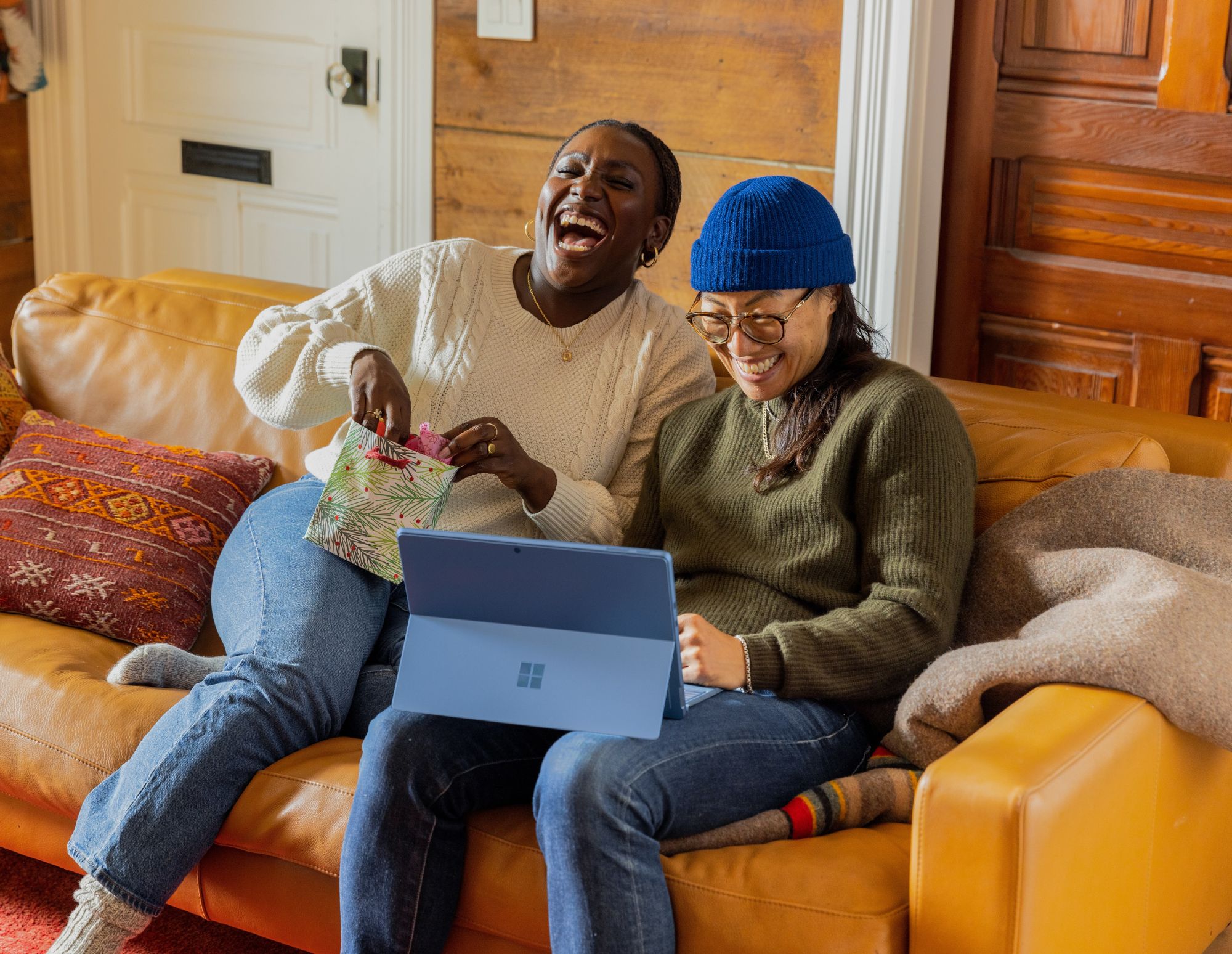 If there's one thing you want your brand to be, it's magnetic. When your ideal clients hang on to your every word, you can quickly become someone they like, trust, and remember. And once they reach this level of familiarity, they're more likely to work with you time and again.
To generate additional leads, it's vital to focus on implementing a magnetic messaging strategy. Your business is unique – and people should know why it's you they should choose over others. It's all about using your brand voice to engage and attract your ideal clients.
Though hopping right on social media or sending email newsletters may be tempting, be sure you take the time to get to know your target audience first. Different voices will draw different demographics – what resonates with professionals who are new to their careers won't land with experienced entrepreneurs. So put in the market research first around your target client, then focus on developing your magnetic messaging.
Not sure what it truly means to have messaging that resonates? A handful of things are essential for all brands to master – regardless of their unique audience. Here are eight things your messaging should be if you're hoping to attract new leads.
Jump to:
Market with authenticity
With the number of marketing campaigns people see daily, users can see through pretenses. Today, it's more evident than ever when a brand is being inauthentic to make the sale. Customers are also unafraid to leave negative reviews and hold businesses accountable for their practices.
One of the best ways to avoid unhappy followers and attract new leads is by prioritizing authentic nurture strategies. Being honest and vulnerable about who you are and why you do what you do in a thoughtful way is strategic. Making promises you can't keep or saying something to impress someone is bad for business. Because when you can't deliver, it's only going to damage your reputation.
Find ways to show up as your true self in your marketing efforts. This may mean getting comfortable talking about your background or things you've experienced that have made you the person you are today. Your brand messaging needs to align with your personality and what your business represents.

Pro Tip: Nurture is the supportive content you send your prospects and clients to keep them engaged in your brand.
Stay focused on the story
Gone are the days when organizations could simply focus on the features of their products and services. Now, it's all about telling the story behind your brand. Humans have been telling stories for centuries – there's a reason we love a good book, movie, or Netflix binge!
Think about how you can use your story to grab someone's attention. Build anticipation, take your audience through a transformation, and provide a resolution. Our brains love the storytelling process. Your brand might not have a primetime TV special, but when you get creative in how to tell your story, you'll still have people hanging on the edge of their seats.
It's important to remember that your story is about more than just your resume. It tells people what you're like, what you've experienced, and why it led to your passion for your business and its customers. It encompasses your values, which (hopefully!) align with your ideal client's values as well. There's a story in everything – you just need to embrace yours.
Provide action-driven solutions
Have you ever read a post on social media or got to the end of a blog and thought to yourself, "Great! But…what's next?" When a good story lacks an ending, we feel unresolved. We need closure! The same goes for your messaging.
You never want to keep people hanging. So remember to provide that solution – they need to know what comes next. This is where your calls to action come in. Simple CTAs like "Learn More" or "Buy Now" can be incredibly effective.
Less direct options also work, such as telling someone to utilize a specific tip or showing them what they need to do to solve their problem. If you don't provide them with this information, they'll move on – and you'll miss out on a potential client. So before you share a piece of your marketing, ask yourself if you've explained how someone can move forward. We don't want our audience to stay stuck in the same spot!
User-center your messaging
It may sound a little backward to think that your own messaging shouldn't be about you, but it's true. At the end of the day, your messaging should be about your ideal clients and customers. Remember: They are the hero of this story. You are their guide. You lead them to their victory!

All of your messaging should tailor to the needs of your audience. Of course, you want to share your story, but ask yourself how your story impacts them. You want to change their life, and you should be using all of your marketing materials to get that point across. Each piece of content needs to focus on your potential leads and how you can help them.
Use emotional messaging
Now, I'm not saying your audience should shed a tear each time you show up for them, but they need to feel something. To be magnetic, you need to fill your messaging with emotion. This can change depending on the goal of each piece of content. For example, a storytelling post might inspire people, while a sales post will motivate them to take action. Regardless, it's about making them go with their gut and tap into their emotions.
When you see a business website that's full of statistics, stock photos, and generic information, it doesn't exactly push you to hand over your credit card. But when you see businesses that aren't afraid to make people laugh, think differently, and share their opinions, that's where the magic can happen.
Consider how your brand can show up and evoke emotion. What do you want prospects to feel when they interact with you? Nostalgic, excited, amused? Make a note of these feelings and create a messaging strategy that focuses on these goals. This will help you create a distinct voice that your audience can easily recognize.
Make value-based offers (strengthen your nurture!)
Marketing and sales go hand in hand. It's strategic to use our marketing efforts to sell to our audience and boost profits, we must remember that what we share should also be valuable. Think about a brand that constantly tried pushing its offers at you. Chances are that you unsubscribed from their email list or unfollowed them on social media.
Bombarding people with sales can become too much and negatively impact your credibility. So, to keep your audience enthralled, remember to focus on providing value with each piece of content—nurture your audience. This may mean sharing helpful tips, providing a free PDF full of advice, or regularly showing up to share your experience and answer questions.
Just as you asked yourself about including what's next for your audience, ask yourself what they'll get out of what you're sharing. Will they learn something new? What can they take away from this? You're the expert, and you have plenty of juicy secrets to share. Yes, you can make people pay for these secrets, but sharing a few for free will showcase your expertise and build trust between you and your potential clients.
Simplicity is key
Many creative professionals opt for a mindset of "the more, the better" when it comes to their marketing. And though this approach may work for some, it's essential to think about whether all the information you share is truly beneficial for your audience. Sometimes, less really is more. There's no need to overdo your messaging if the words or imagery will simply take up unnecessary space.
When we say less is more, we also mean with your processes. HoneyBook offers automated lead responses that allow you to do less while still keeping your interactions authentic and personal. Automating your lead responses will help your prospects feel seen and heard right out of the gate.
The most magnetic messaging is easy to digest and understand. No jargon here! You'd be surprised at how powerful a simple graphic with short, compelling copy can be for lead generation. Don't overthink it – consider what your ideal clients want to see from you and focus on sharing this information in a fun and engaging way.
Consistency is also key
When it comes to magnetic marketing, it's all about consistency. Showing up and telling your story is excellent, but if you ghost your audience only to come back six weeks later, they'll have already moved on. Even the best marketing messages will fail to succeed if they're inconsistent. People appreciate knowing when they can expect to hear from you.
This consistency builds trust – and it's that trust that wins you the like, follow, and ultimately, the sale. Be present in your marketing by setting a schedule and sticking to it. And consider outsourcing this work to an agency that can help you develop your brand and build out your messaging should you not have the time.
If you're feeling the pressure when it comes to magnetic messaging, know that it's normal! It can take time to feel truly comfortable with your voice and how to represent your business in a way that makes others stop scrolling. Practice sharing your story, sticking to a schedule, and engaging with your audience. Once you do that, the leads will come!