Ready to grow your business on social media? Get our Growing Your Business on Social Media Ultimate Guide.
Download Guide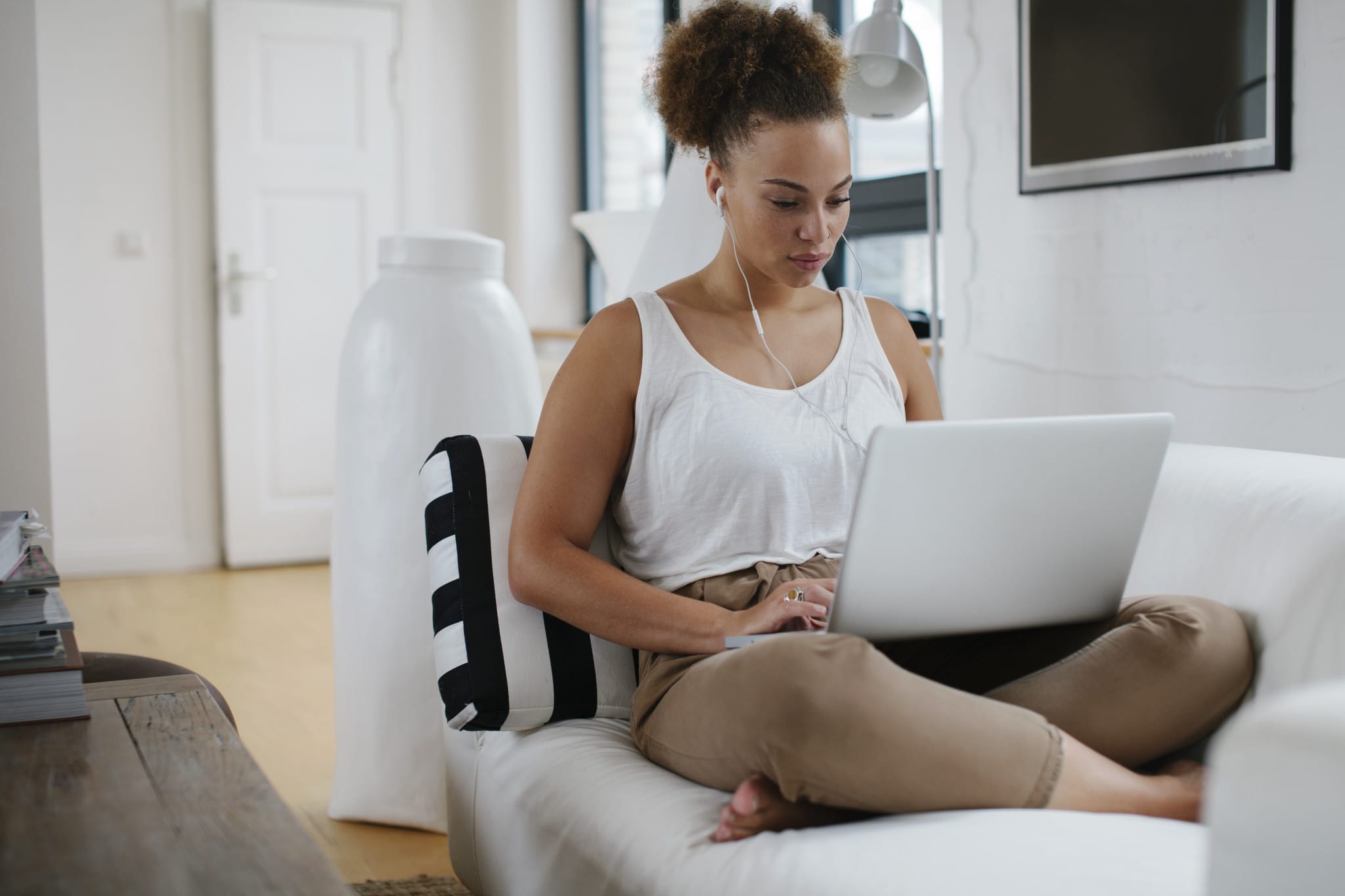 Raise your hand if you've ever stood in front of your tripod attempting to film a Reel for the 50th time and realized that the quick 10-minute task you imagined had suddenly morphed into a lot more time and mental energy than you expected. (I see all those raised hands).  Reels are a fun and exciting way to market your business. They're bite-sized and can pack a punch if you use them strategically to showcase your personality and build a connection, and we know that Instagram is pushing them hard to encourage us to use the feature.  But once you've passed the showing up bravely hurdle, the next step is just as tricky – creating Reels without sacrificing a significant chunk of your valuable time each week.  That's exactly why I'm such a firm advocate of batch-creating your content–it saves you time and doesn't drain you of your creative energy. I spend one week each month creating content for the next month and then scheduling it out so that I have three weeks where I don't even have to think about my content marketing–it's working for me, and I'm working in my business. The problem? There's no way to schedule Reels at this time. But don't worry – I'm getting ready to share eight steps to batch (and schedule) your Reels so you can take advantage of this powerful tool without spending all your time on it. 
Pre-step: save as you scroll
Anytime you find yourself scrolling through Instagram, take note of the Reels that you think you could put your own spin on for your business. Then, hit the save button. When the time comes for you to start creating your Reels, you'll have inspiration (and the audio) right there at your fingertips – eliminating the "I need to post but have no idea what to post" dilemma. 
Step one: make a plan
All good marketing starts with a plan. When you sit down to work on your content calendar, take note of which posts will be Reels, what the subject of the video will be, and what sound you're planning to use. 
Step two: get prepared
To make filming your Reels as quick and easy as possible, you're going to want to gather everything you'll need ahead of time. For example, you might need props or a change of clothes depending on what kind of content you want to create. Gather all those things ahead of time, so you're ready to go when the camera starts rolling.  It can be easy to lose momentum when you have to stop and restart filming all the time to make sure you have everything you need. So plan ahead.    Pro tip: Keep things simple. If you're feeling overwhelmed by Reels, don't feel like you NEED the most complicated and beautifully created Reel to make an impact. Simple works just as well. 
Step three: film your Instagram Reels
It's time to step in front of the camera and let your personality shine! Follow your plan and start filming your Instagram Reels. 
Step four: add a caption to the video
Adding text (aka closed captions) to your video can be time-consuming, but it's super important, and I've got two tips to make it faster for you.
Tip 1: Grab a bluetooth keyboard. Typing on a keyboard is infinitely faster than typing on the device screen with your thumbs. You can get a cheap $15-20 keyboard on Amazon, connect it to your phone, and when it comes time to add text to all of your Reels–you can move through it MUCH faster. (It's also great for responding to  DMs quickly!)
Tip 2: Save a picture of your brand colors to your phone. Or whatever device you're using to film your Reels. Having one quickly accessible image that you can copy from your pictures folder and paste into the Reel allows you to change your text colors and keep things on brand easily. Once you've branded all the text, you simply delete that image from the Reel.
Step five: save your videos
I cannot emphasize this enough – do not skip this step!  Reels are notoriously finicky and often disappear from the drafts folder on Instagram. I've seen it happen for all kinds of reasons: the app updated, someone removed it from their phone for the weekend, and for no reason at all. Once you've finished your Reels, do yourself a favor and save the video to your camera roll.  I also like to make sure I can find the audio again quickly if I need to (because the audio won't save to the video on your camera roll), and I make a note of it in my post captions document (more on that in a second).
Step six: write your post captions
It also allows you to backup your caption (and audio title) if something goes wrong. 
Step seven: decide on your cover art
You can merge this step with the next one if you plan to pluck an image from your computer. But if you plan to create a graphic for your cover image – now is the time to do it. 
Step eight: email yourself
Few tools allow you to schedule Reels well, so it's good to have a backup strategy you can rely on like this one I developed. Follow these steps to email your Reel to yourself so you can schedule it easily.
Open up a new email message.

Copy/paste the caption you already wrote for your post and add any hashtags you'll use into the body of the email.

Subject Line: REEL – audio sound title 

I do this as another backup just in case the draft gets lost

Recipient: your email

Attachment: cover image

Schedule send for the morning of the day you want to post this Reel.
When you open up your inbox that morning, you'll see the reminder to go into your drafts to post the Reel, and if something terrible has happened – you'll have a backup of everything you need right there on your phone too.  By following these eight steps, you'll be on your way to batch creating content for Instagram Reels in no time! No more stressing about keeping up with your content calendar throughout the month because you're ready to go with all this great content.   Instagram Reels are an incredible content marketing tool, and I hope that these eight steps will allow you to take full advantage of them without taking up all of your time.  If you want to learn more about content batching, grab the first lesson from my membership (Club Content Batching) for free right here. (Link: https://amandawarfield.com/risingtide/)
Ready to grow your business on social media? Get our Growing Your Business on Social Media Ultimate Guide.