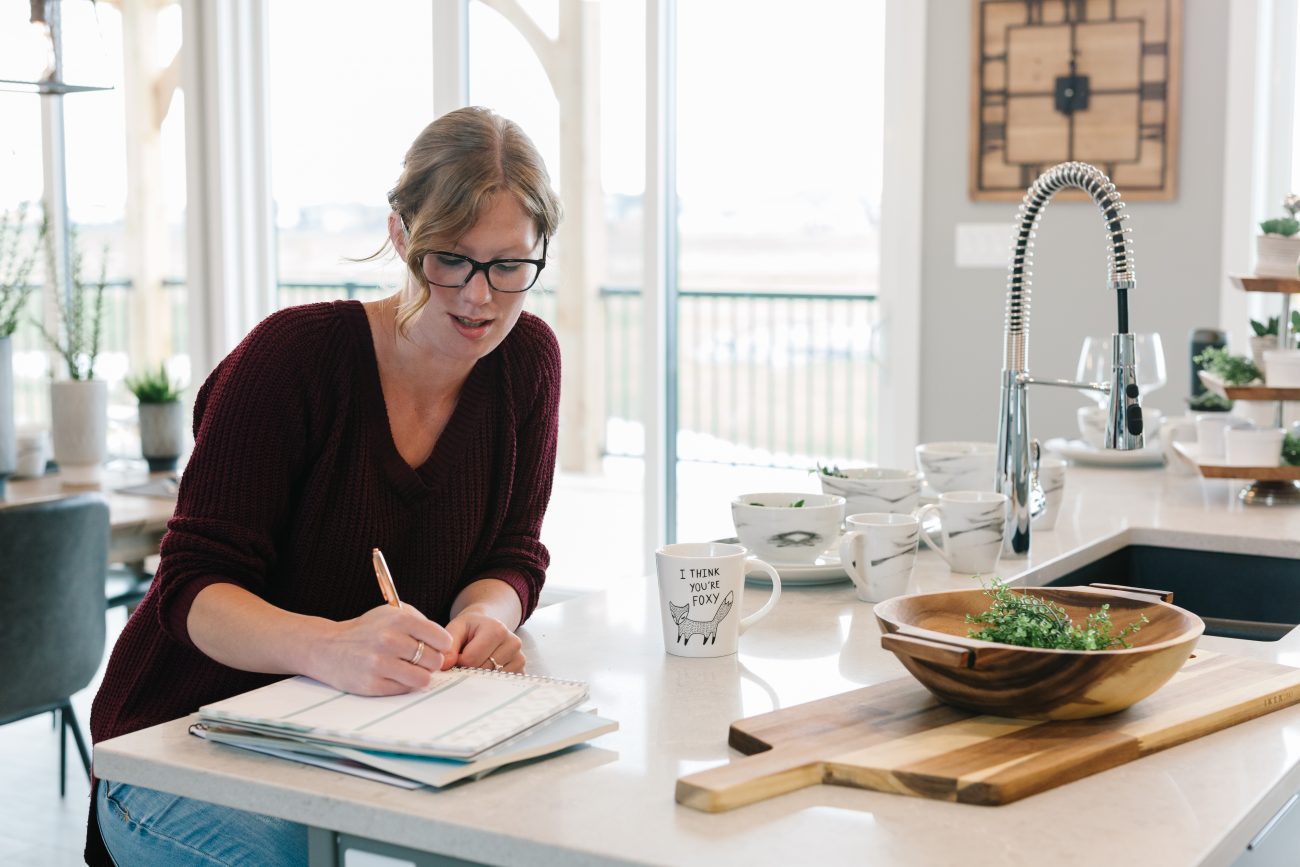 Have you ever felt those jeans that used to be oh-so-comfy getting a little snug? Or regretted that haircut you had as a teen…even though it felt SO GOOD at the time? Sometimes, you outgrow things. (And that's not necessarily a bad thing!)
The same goes for your brand. What worked for you in the past may no longer be serving you. As your business "grows up," so should your brand. But how do you build a timeliness, memorable, true-to-you brand?
Now, that doesn't mean you need to get a new logo designed every 3 years. Your brand is so much more than that! In fact, if you remove your logo from your website, your product, and your ads—your clients should still know that it's you.
It's time to give your logo a break and focus on delivering a beautiful, cohesive customer experience from start to finish.
HOW TO BUILD A STRONG BRAND
Here are a few signs that it's time to breathe some life into your brand:
You find yourself attracting the wrong types of clients. If folks are contacting you for an aesthetic or service you don't offer, it might be time to revisit some of your brand materials.
The visual appearance of your brand doesn't match up to the quality of your product. If potential clients think you're cheaper than you actually are, this is probably the case.
You're embarrassed to pass on your business card. You have only a few seconds to make a great first impression and you should feel excited when you pass on your card or direct people to your site.
You'd like to raise your prices. If you find yourself trying to undercut your competition, or if you're stuck at a certain price point— it's time to reshape the way that your customers perceive you.
Every touchpoint a client has with you is a part of your brand—from the time they discover you, right through to the first sale, and beyond!
Let's get down to the nitty gritty.
1. Digital Presence
Whether your clients are finding you via social media or an organic search, do a quick search of your brand and peek at it from an outsiders' standpoint. How would YOU perceive your brand from an online perspective? Is your visual brand cohesive across all of your social media platforms and your website?
2. Systems
If you're sending your contracts from Hellosign and your proposals from Qwilr and your invoices from Wave, it's not only a lot to keep a handle on— it's also a lot less streamlined from the client's side.
There's a wealth of client management software for small businesses (shoutout to HoneyBook!)—and it's an absolute game changer if you haven't gotten that far yet.
3. Level of Service
Referrals are the holy grail of marketing, so if you can surprise and delight your customers throughout their experience (think happy mail in their PO box, little treats, or a message on their birthday)—that goes a long, long ways.
THE IMPORTANCE OF CONSISTENCY ACROSS ALL PLATFORMS
The fact is that people buy from those that they know, like, and trust. Consumers are savvier than they've ever been before—and at the end of the day, that's the difference between your business making great money, and not making money at all!
The more consistently you show up, the more quickly your readers will learn to know, like, and trust you—and of course, transition into customers.
A quick way to get the ball rolling is to jot down 2-3 adjectives that describe how you want your brand to feel. Then choose fonts, graphics, illustrations, colors, and tone of voice that convey that feeling to your readers.
TIPS TO STAY ON TRACK
Showing up consistently is not the same as showing up constantly. Find a frequency that you can keep up with over the long term, and start there!
Keep your ear to the ground for content throughout your days and have a place to jot them down. (We love Asana over here!) That way, when you need to come up with some content, you'll have all of your brilliant ideas right at your fingertips.
We have to hear the same thing 7+ times before it sinks in. So don't worry about repeating yourself! If you feel like a broken record sometimes, you're doing it right.
There's no shame in using templates for your visuals! Have a few go-to's so that you can create knockout graphics in a snap.
They need to be able to recognize in an instant that this business is you, and that comes down to consistency.
MAKE SURE YOUR OFFERINGS ARE COHESIVE IF YOU'RE A MULTI-PASSIONATE ENTREPRENEUR
When you're a multi-passionate creative, things can get hairy fast. Here's how to get out of the fog and move ahead with a clear, purposeful brand!
Don't worry about looking for a common thread in all of the things that you do. You can get into a real spin about how to connect your knitting projects with letterpress and coffee roasting and styling services! The common thread is already there—it's YOU! Create a brand around your person.
But, narrow it down a little bit. Dig deep… what is it that you really, really love about the work that you do? Is it creating something tactile out of an idea in your brain? Is it putting a little sunshine in someone's day? Spend some time with this one.
Talking about allll the things in your life can be a lot, so it can be helpful to create a handful of content themes so that readers know what to expect from from you. Example: Elise Cripe of Get To Work Book chats about DIY projects, gardening, home décor, goal setting, and of course… the Get To Work Book! Despite being varied, she has a remarkably strong brand.
Stop overthinking it…and start creating content! Overtime, you'll see themes emerge—and you'll naturally lean into what feels good to you. That's key in building a genuine, sustainable brand.
YOUR TOOLKIT FOR KNOCKOUT VISUALS
You don't need to hire a designer to have knockout visuals for your brand. Here's a quick list of tools that'll help you create polished graphics on the fly!
Canva – a free, user-friendly, web based image editor. It's so much less intimidating than Photoshop! Plus, there are lots of templates you can start with.
Creative Market – a dream to work with for fonts and graphics. Start here, and use Canva to make those templates your own!
Unsplash – stock photos. They're great to mix in with your personal brand photos and their library is phenomenal!
Font Squirrel – a gold mine for basic fonts. The first rule of thumb with fonts is to keep them simple… fun fonts are, well, fun—but use them sparingly! Visuals that are easy to read will help you be taken more seriously.
Creating a strong brand is a long term strategy, but it's one that can truly elevate your business.
It'll help you stand head and shoulders above your competition, build your credibility, and work with the dreamiest of dreamy clients.
To your sweet success!
---
Ready to elevate your brand and book more clients? Get our Elevating Your Brand Ultimate Guide.
HoneyBook, the best crm for solopreneurs, streamlines everything you need to manage your business into one place. Manage projects, book clients, send an online invoice and get paid through our online payment software. Now peace of mind comes with just one login.