View the top three CRMs for solopreneurs and get some tips on evaluating business software. With a CRM built for your needs, you can make sure your business runs without process friction.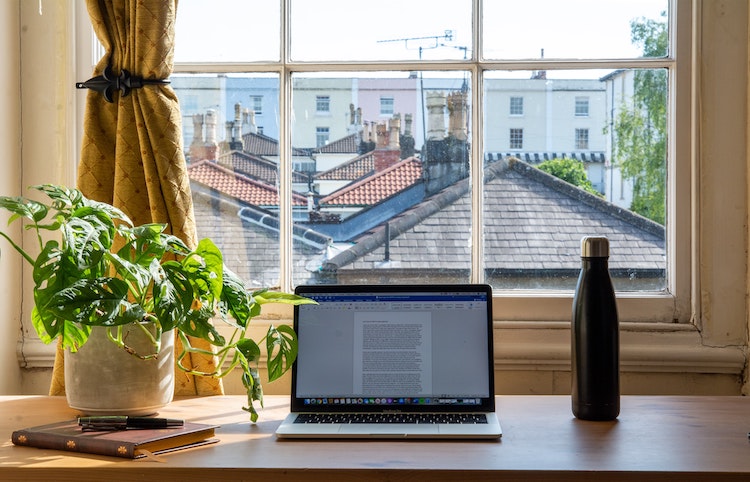 Running your own business is the best! You can work on projects you're passionate about. You can set your own schedule. And, you can work from wherever you want. It's a dream!
But being self-employed still has its drawbacks. You still have to do business tasks that are tedious and repetitive (like data entry), and you still have to handle projects that aren't your forte. (Taxes, anyone? No? Just me? Okay.)
Whatever the case, the monotonous work you deal with on a daily or weekly basis can quickly turn your fun business venture into drudgery. That is unless you can find a better way to get that work done – like say, by using a customer relationship management (CRM) tool.
Here, I'll walk you through exactly what to look for in an awesome CRM and show you the best CRM for one-person business success.
What are the benefits of having a CRM as a solopreneur or freelancer?
Okay, hold up.
It makes sense for a large corporation with thousands of customers and hundreds of salespeople, marketers, and customer support representatives to use CRM software. It's even reasonable for a small business to have a CRM solution since they have multiple people managing customer accounts and handling routine tasks.
But why would a one-person business need a CRM? After all, solopreneurs are pros at wearing many hats! Entering client information into a spreadsheet, sending emails, answering FAQs, and scheduling a few client meetings is all in a day's work, right?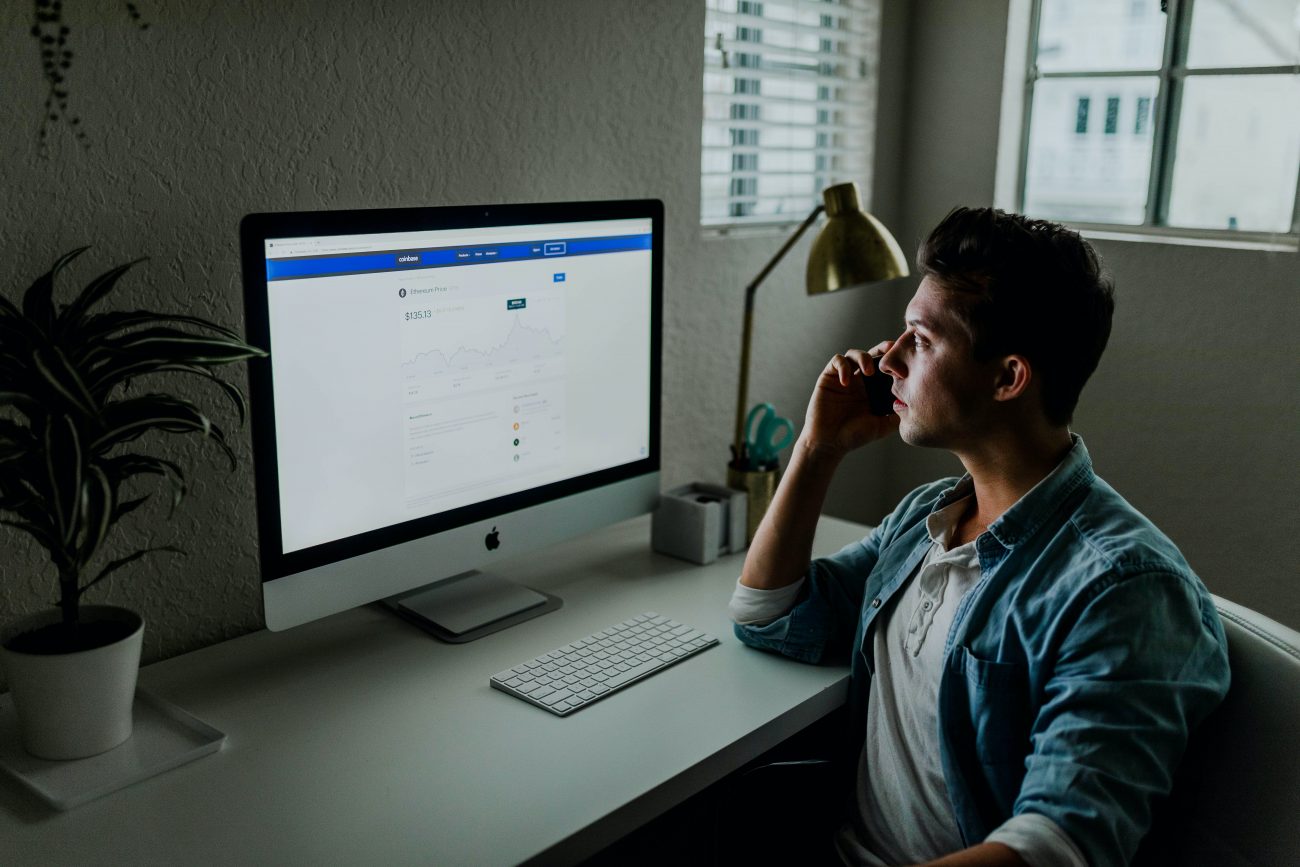 Well…yes. But let's be honest, it can be difficult to do (and motivate yourself to do) when you have client projects to work on and marketing to get done. Not to mention, it can quickly become an inefficient use of your time as you expand your offerings, grow your customer base, and scale your operations.
Integrating a CRM solution into your business enables you to hand off all these manual tasks – your data entry, pipeline management, meeting scheduling, invoicing, booking, etc. – and focus your attention on the projects that matter most to you and your clients.
And the best part is, you don't have to sacrifice personalization or connection for efficiency. Your CRM can deliver the same personalized customer experience that you might (with a little guidance from you, of course!). This means you can reach more leads and build relationships with more clients, using less effort and time.
What to look for in a CRM
However, before you can take advantage of any of these amazing benefits, you have to select a CRM that will work for your business – which is a lot easier said than done.
See, while most CRMs have the same core features and functionality, they don't accomplish it in the same way. Some come equipped with a complex suite of applications to support multiple teams in massive companies, while others are built to accompany the agility of small businesses.
On top of that, there are dozens of CRMs out there to choose from, each with its own price tag and unique bells and whistles. And Google is full of blog posts discussing the "best CRMs" on the market, but very few discuss the best CRM for one-person business success, specifically.
So, how do you find the best CRM for one-person business operations?
You look at the features, measure the functionality, and assess the usability of each option. And, you make sure it has the core components below:
A Low Learning Curve.
Why? Because when you're the one running the show, you don't have lots of time to learn the ins-and-outs of a new tool. You need one that you can learn quickly. Luckily, not all CRMs are complicated. In fact, the tools considered to be the best CRMs are actually quite simple. Pick one, and you'll be up-and-running before you know it.
Automation.
The point of CRM software is to make your workday easier. But if you spend all of your spare time manually updating contacts and organizing your pipeline, you really haven't improved your situation much. In fact, you may have done the opposite. So, when looking for a CRM, make sure the options on your shortlist can handle some of those repetitive tasks on their own. Your future self will thank you.
Customization.
No matter how perfectly a CRM solution fits your business processes, it will never be 100% tailored to your company in its default form. It will require some tweaking and modification to get it working exactly the way you need it to. Naturally, that means you need to make sure the CRM you choose has customizable features. The more customizable they are, the better.
All-in-One Functionality.
It's much easier to manage one tool than it is to manage three or four. Not to mention, it's usually a lot cheaper too. To make sure you maximize both your time and money, select a CRM with maximum functionality and integration. (Lucky for you, most tools on this "best CRM for one-person business" list are pretty robust.)
The 3 best CRMs for a one-person business
While these criteria can help you narrow down your options, using them to find the best CRM for one-person business operations can still be time-consuming. So, to save you some time and effort, we've compiled a list of three awesome CRMs for single users, with a breakdown of their features and benefits to help you choose the right one for your business.
Now, without further ado, let's get to it. Here's the best CRM software for single users.
HoneyBook: The swiss army knife for solopreneurs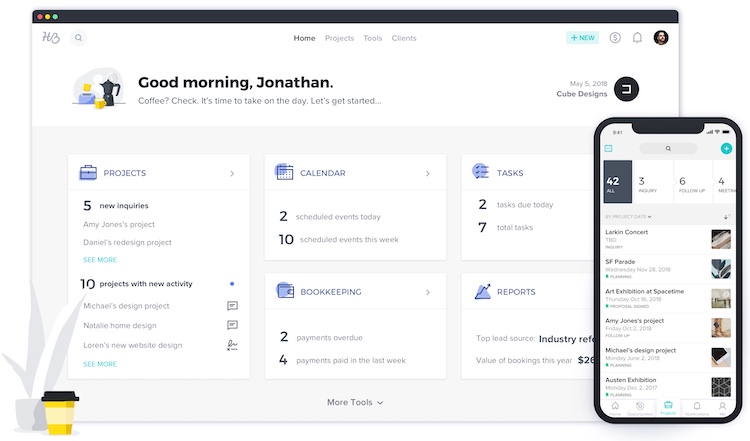 While there are lots of CRM solutions designed for small businesses, HoneyBook is built specifically to be the best CRM for one-person business operations — like those of solopreneurs and freelancers. 
Using its lead capture feature, you can automatically collect contact information from your web forms, inbox, and social media accounts, and organize it in HoneyBook's Client Management software for small businesses.
Once the information is there, you can use HoneyBook to better nurture your client relationships in your sales pipeline. You can create personalized email templates, with smart fields, to respond to new inquiries faster. You can design professional proposals and online contracts that auto-fill client information. And you can set up an automation to get the initial engagement – from scheduling meetings to sending welcome emails – running on autopilot.
HoneyBook isn't just designed to help you turn leads into customers, though. Its suite of services supports the entire client engagement. This includes project management, invoicing, online payment software, meeting scheduling tools, proposal software, and a lot more (something not many CRMs can claim!). Virtually everything you need to make your client experience frictionless and enjoyable can be found in HoneyBook — which is why many solopreneurs consider it to be the best CRM software for one-(wo)man business ventures.
As an added bonus, HoneyBook also has an app for iOS and Android mobile devices, which means you can work with clients from wherever, whenever.
Bottom line – whether you're a consultant, graphic designer, health coach, photographer, event planner, freelancer, or any other type of entrepreneur – HoneyBook is the best CRM for one-person business success.
Related: Why HoneyBook is the Best CRM for Freelancers and Why HoneyBook is the Best CRM for Consultants

Zoho CRM: A powerful omnichannel CRM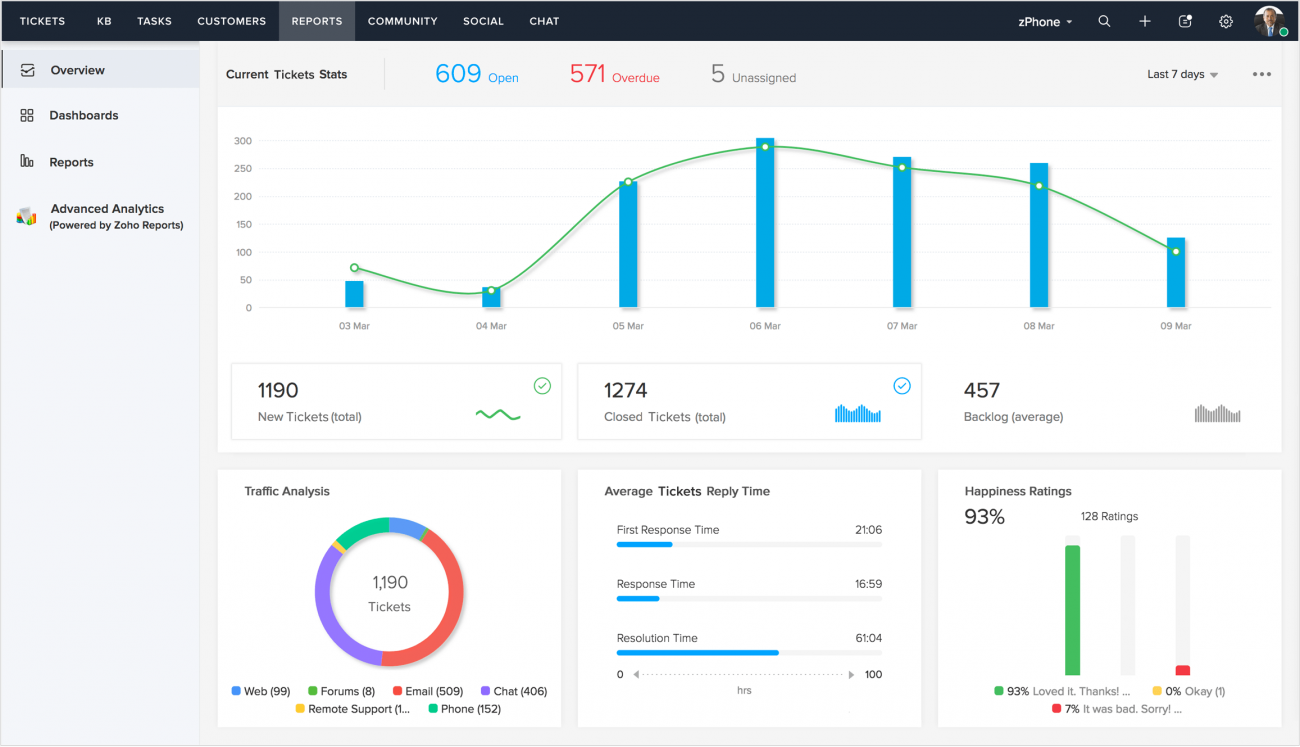 Zoho is one of the leading omnichannel CRMs on the market, so it probably comes as no surprise that we chose to include it on our "best CRM for one-person business" list.
Just like other top CRMs on the market, Zoho allows you to capture leads from web forms, live chat conversations, and emails. But unlike its competitors, Zoho takes lead capture a step further, by creating contact profiles based on information from social media channels. This includes Instagram, Twitter, LinkedIn, and Facebook. And once contact profiles have been created, Zoho continuously updates them with comments made about your brand, DMs sent to you, and customer engagement with your posts.
This – when coupled with their powerful reporting, AI analytics, marketing automation, and sales enablement features – makes Zoho a great option for solopreneurs looking to dive headfirst into CRM software.
However, Zoho CRM's features can be a bit overwhelming to use, so do your research before committing to this one!
Hubspot CRM: Inbound marketing meets contact management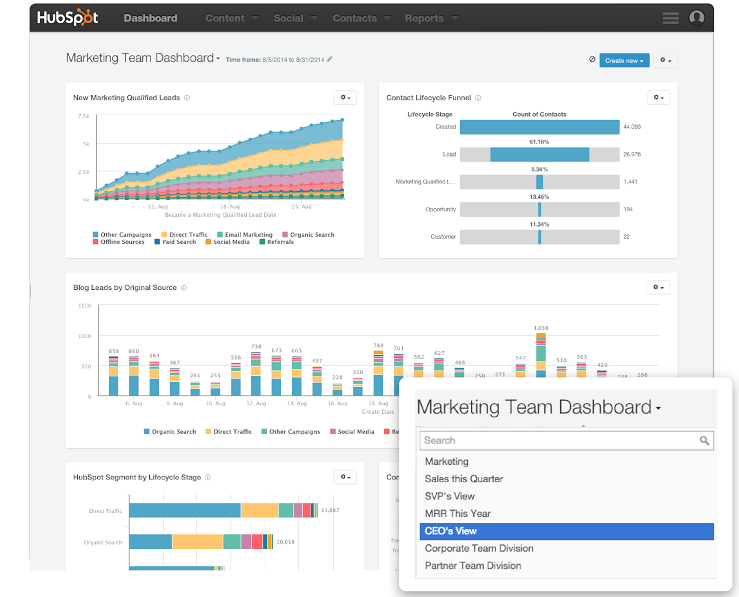 Hubspot is one of the best marketing-based CRMs on the market. Using Hubspot, you can capture leads, organize contacts in your customized sales pipeline, score leads based on how hot or cold they are, automate email marketing campaigns – all that jazz! And you can do it for free.
But if your business thrives on content marketing – like blogging or vlogging – Hubspot offers a little something extra to help you succeed. Namely, it provides a powerful set of paid SEO and content optimization tools designed to take your inbound marketing to the next level.
Couple that with their sales suite and customer support suite, and it's no surprise that Hubspot is often considered the best CRM for one-person business operations.
It can be a bit complex to use, though, so make sure you have the bandwidth for it before getting in too deep!
Bottom Line: Find what's right for you
Running a business on your own takes a lot of grit and ingenuity.
But you don't have to completely burn yourself out to be successful. By integrating one of the three CRMs on our list into your business processes, you can automate a lot of your tedious work and focus your attention on your clients and your passion projects.
For those in need of a little extra marketing support, the right CRM might be HubSpot.
For those looking for an omnichannel solution to better manage their contacts and organize their social media marketing, Zoho is a great choice.
And for self-employed individuals who need a CRM to manage their contacts, streamline communication and accept online payments, HoneyBook is a no-brainer.