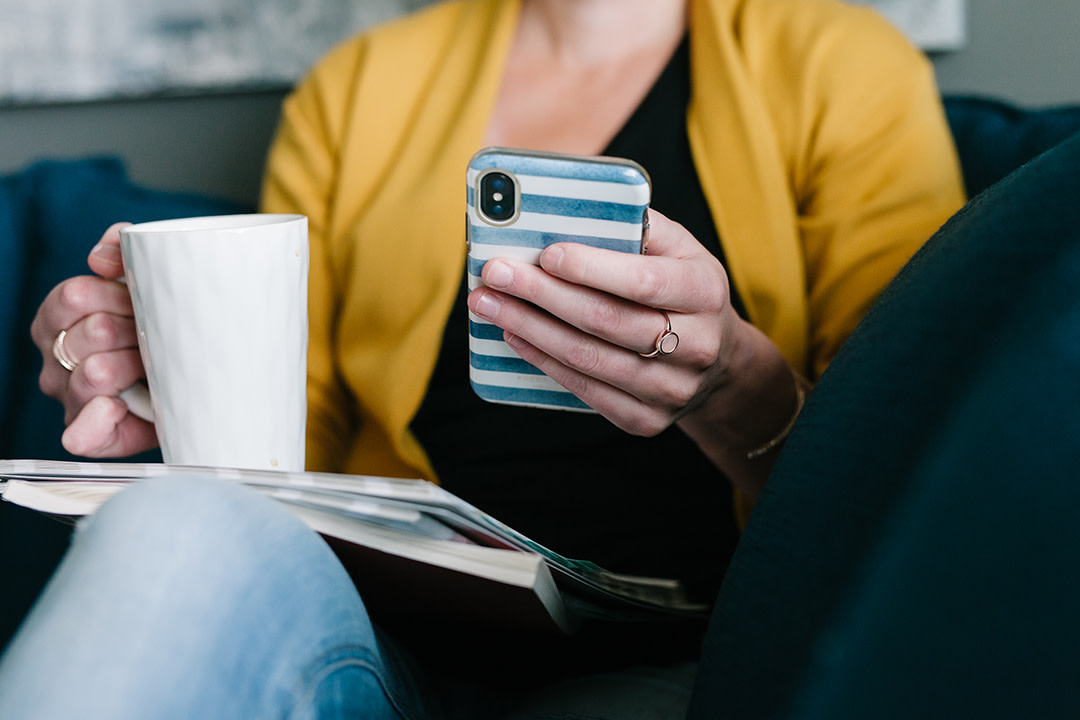 If Instagram has you feeling frazzled instead of excited, then you've come to the right place. In this article, I'm going to show you how to reassess your strategy and get back to the basics so you can clearly identify where to focus your marketing efforts on this influential platform.
It can be easy to get caught up in every new trend emerging on Instagram and feel worn out by the pressures of an ever-changing platform. But the reality is that you don't have to use every new shiny feature within the first five seconds (or even six months) to build a successful, thriving business on Instagram. Let me show you how!
1. Creating strategic content
There are so many platforms and tactics in social media marketing land—and quite frankly, it's impossible to hit them all. So the question is, how do you choose which tactic is best for your business, especially when it can feel like not taking advantage of every platform is leaving opportunities on the table?
Here's the thing. You need to understand what is required to make social media work. Do you have a solid sales process in place to convert new leads? Before someone makes a purchase, they have to know, like, and trust you. How are you going to make that happen?
If that feels overwhelming, don't stress! It turns out getting great results for your business boils down to a pretty simple concept:
1) People know you exist. If people can't find you, there's no way they can become your clients. You need to attract them to your brand.
2) They want your offer. You need to capitalize on the buying mindset and convince potential clients that you're the right person to give them what they need. That means you have to nurture the relationship so that they trust you.
3) They take action. People need a reason to act! You need to invite them into working with you—if you don't ask them, they won't purchase from you.
Choose one thing from each category—attract, nurture, and invite—and focus on that for the next 30-90 days. (ONE thing. Not a hundred things!) You're always going to have people at each of these phases in the customer journey; by focusing on one area, you're sure to make improvements that will positively impact your business.
Attract new people to your brand
This is not your to-do list, but instead a handful of ideas of what you can work on consistently over the next 90 days.
Pinterest: turn existing content on your blog or website into engaging pins.

Guest posts: share your expertise on industry blogs (like the

Rising Tide

!).

Instagram reels and carousel posts: try your hand at creating this algorithm-friendly content.

Networking events (hello,

Rising Tide

): get out there and connect with industry peers.
Nurture your audience
Again, keep this as SIMPLE as possible.
Instagram stories: take people behind the scenes and show your face to build trust.

Email marketing: introduce yourself, your values, and your expertise in a nurture sequence.
Invite them to work with you
Instagram stories: don't hold back on sharing the benefits of your business.

Email marketing: always include a CTA so people can take the next step to book you.

Webinars and summits: put yourself in front of new audiences and make it easy for people to contact you.
Pro Tip: Lean into your strengths and only take on things that feel reasonably easy to you. You don't have to do it all! Pick the stuff that you can stick with to sustain this strategy in the long-run.
2. Creating consistent content
Don't compare yourself to what others are doing. Look at your business schedule, and figure out what is feasible for you. There are no rules here!
Knowing that you can maintain a schedule of posting twice per week is far superior to hoping that you can do four times per week and maybe succeeding for two or three weeks in a row before burning out and falling off of the face of the planet.
Oh, and I know everyone is telling you to batch content, but even if it is the best way to build out your calendar, most of us don't have four-hour chunks of time to do this regularly. So if you can't seem to get a handle on a month of content at once, try one or two weeks at a time.
Pro Tip: The key to creating consistent content is putting it onto your calendar and not letting anything get in the way of that. Sales are the lifeblood of your business, and your marketing should lead to sales, so it's a top priority.
In a nutshell, there's no magic pill for consistent content, but YOU get to decide what consistency is.
3. What makes great content
Let's talk about the algorithm for a quick second, but we're not going to dwell on it. Do you know what the ultimate goal of every platform is? To have their users stay there. That means that when folks are saving, replying, and otherwise engaging with your content, they (being the algorithm for each platform) are thrilled, and are going to push your post out to more people.
As long as you aim to create valuable content, it's not really worth it to stress all that much about the algorithms. Think only of the person on the other side of that screen and that stuff will take care of itself!
Who is this content for?
You might have done an "ideal client avatar" exercise before, but let's cover the basics to ensure we're all on the same page.
Step 1: Jot down five things you know for sure about the person who is a perfect fit for your business. For example, what do your favorite clients have in common? That's a great place to start.
Step 2: Write down a handful of things you know definitely do not apply to your ideal client.
What does your ideal client need to hear from you today?
Start considering what your ideal client needs to hear to take the next step and book your services. Ask yourself the following questions:
What are some of the roadblocks they might be facing that you can help them solve?

What pains are you alleviating? Are you saving them time, money, or stress?

Have they seen proof that you can deliver on what they need?

What might be preventing them from swiping their credit card and how can you address their concerns head-on?

Do they know enough about your expertise/what makes you uniquely qualified to help them?
What do you want to be known for?
In a perfect world, what's the one thing that you want to pop into your ideal client's mind when they think of you? Try to sum it up in a quick sentence. For example, "down-to-earth social media strategies that don't take a ton of time" or "building a thriving business AND being a great mom."
It is easier to keep your content consistent and focused when you have a mission and vision behind it!
4. How to create great content more quickly
You don't need a lot of content to show up on social media consistently and well. Posting to Instagram two to three times per week is plenty! That's eight to 12 posts a month, my friend. You can create eight posts and, if you're stuck, refer back to the question prompts I shared above. The bottom line is to start at a cadence that you can maintain now and work your way up.
Pro Tip: Do not hesitate to take the content and reuse it again and again! Not even your mom will notice the occasional copy and paste.
Worried about gaps in your content calendar? Fill them with Instagram Stories. This is an excellent tactic because they require little, if any, work in advance and are a great space to sell yourself.
Document the journey of what's happening behind the scenes in your business. I know, I know. You're boring. Yeah, me too. But here's the thing, we all think that when it's us behind the scenes. But to someone who doesn't do your work, that insight can actually be super fascinating.
Plus, it's legitimately the easiest way to build your brand without getting caught up in overthinking. If you wait until everything is perfect, you'll never get around to it. Put your business out there today, and you get a chance to do it again tomorrow.
Remember this: When you're playing the baseball game, you can't think too hard about the ball you just dropped because you have to catch the next one that's coming your way. When you create work daily, you can't overthink the work you created today because you have to do it again tomorrow.
And that is the magic, my friend. You've just gotta get out there and try things. So I'm challenging you right now to pick up your phone and create an Instagram story for your business.
Are you stuck on what to post? What did you do yesterday that made your life easier today? Share that—it makes your content personal, relatable, and super interesting because we're all looking at what's in it for us!
My final tip is the best one: get daily story ideas, engagement nudges, captions, and image templates delivered to your inbox every month. (No credit card required) Sign up here!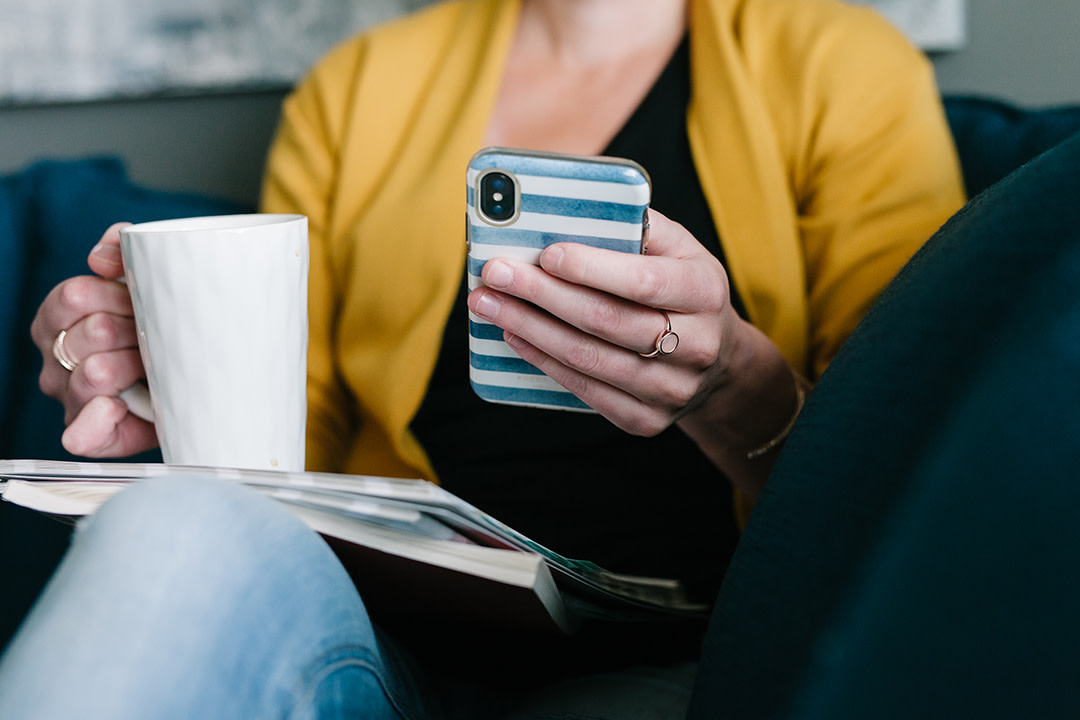 Ready to grow your business on social media? Get our Growing Your Business on Social Media Ultimate Guide.