Tired of taking inquiry calls that never booked, Stefani made a big change to her client communication. The game changer? She started using HoneyBook proposal software to send proposals within 15 minutes of every consultation call and sealing more deals than ever.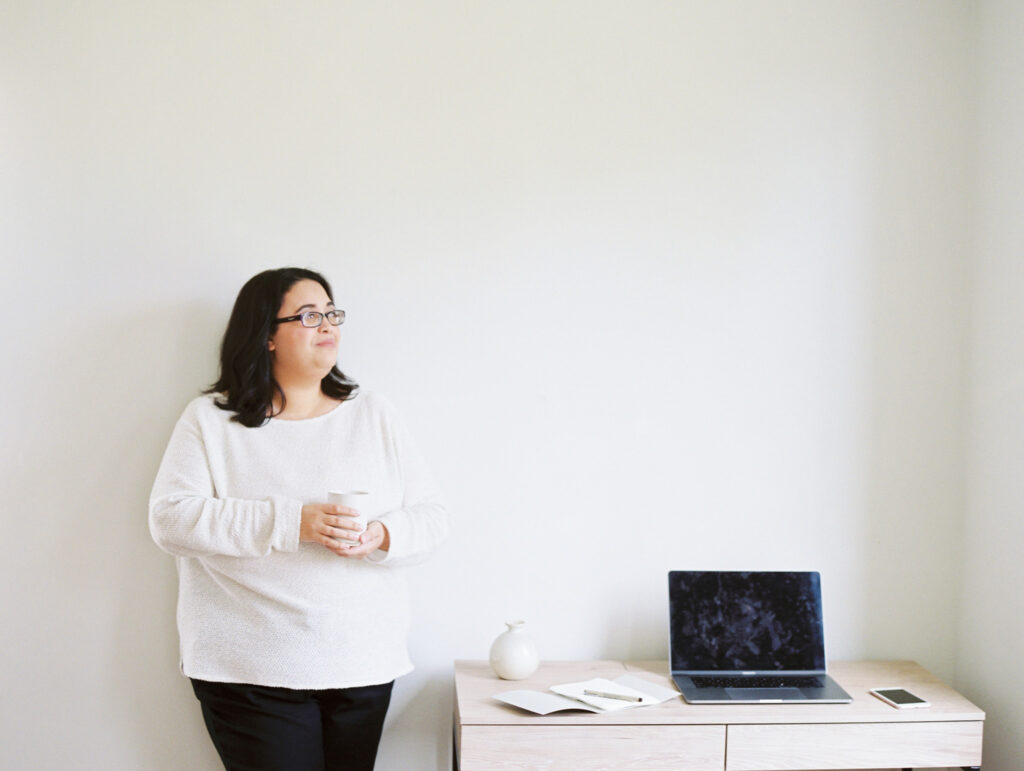 The Situation
Remember that Whac-a-Mole game in arcades? The more moles you bopped on the head, the higher you scored. The challenge was there were always more moles popping up at once than you could bop. In some ways, it was like practice for real life as a small business owner. Constantly going back and forth with inquiries to convert them into clients—all to never hear from them again—can leave you feeling like you'll never beat your high score.
That's how website designer Stefani Lefler felt in her business at December Oak. Here's her story.
The Challenge
We create custom websites that marry unique design and conversion-focused strategy for creatives. Our challenge was that we weren't converting enough of our inquiries. The calls would go so well but booking with us was a headache (we were using 17Hats). We sent up to 3 emails to get people booked as clients on our calendar. With all that back-and-forth, they'd lose momentum and excitement.
The Solution
To help us convert more inquiries, we switched to HoneyBook. They're known for helping client communication flow from one thing to the next. Our favorite features are the customizable templates and the ability to create and send online proposals (that's a summary of services + contract + invoice—all in one!).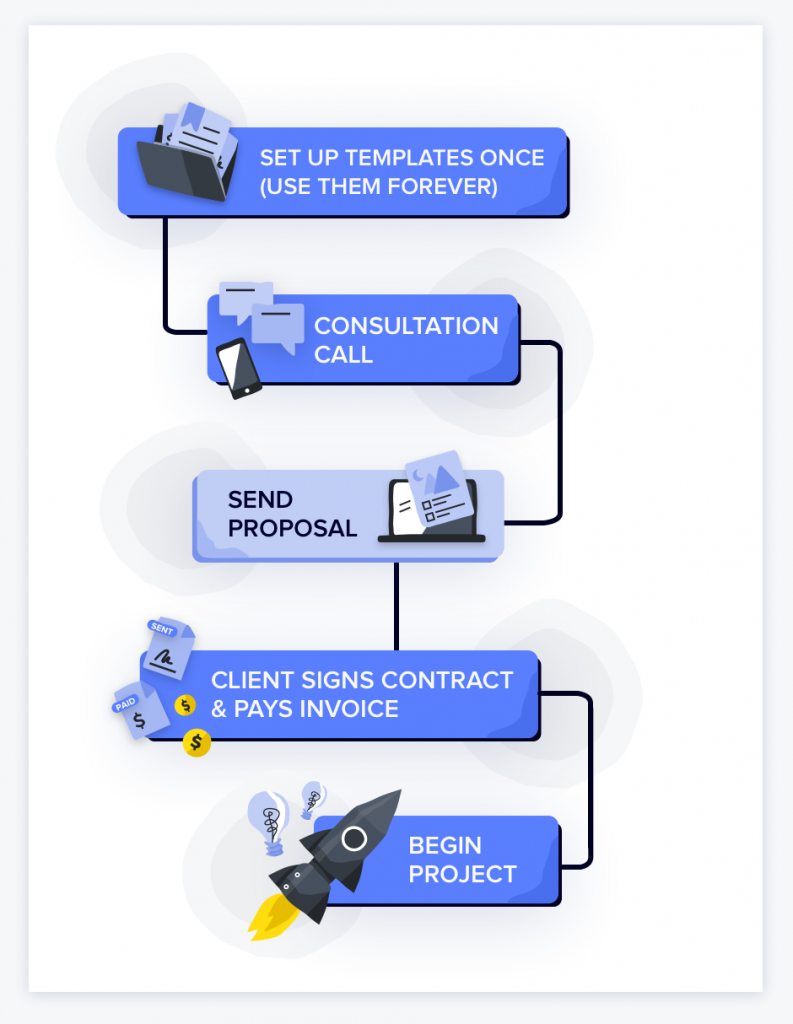 How she uses templates to work more efficiently
Using Templates, I outline my base packages, online invoices, online contracts, brochures, questionnaires, and proposals so they're ready to go. It's super quick when I need to send any of those documents to a client. This saves me so much time. Plus, the initial set-up helps me to properly outline my offerings so I understand which clients will benefit from each package.
Combining contract and invoice for more instant booking
Within 15 minutes of having a consultation, we use our Proposal Template to send a customized online proposal to our potential clients so they can quickly book while they have the most motivation to do so. It's helped our conversion rate almost double and makes us look a lot more professional.
Other features she loves
We also love the payments list to easily see what's still coming in and the Pipeline to quickly see what stage all of our projects are at. Plus, the cha-ching notification on the mobile app when we get a payment is the BEST sound.
Results
When we switched to HoneyBook from 17Hats, we went from a 50% conversion rate to 90% within the first 8 months. That's almost double the number of people that book us once they inquire and we schedule a consultation! We also save at least 2 hours a week when sending "paperwork" and not having to remind clients ourselves to make their payments.
+80%
Converted almost 2x as many inquiries to clients in 8 months
2+ hours
Time saved each week working on admin tasks
Get ready to simplify & scale
HoneyBook takes the heavy lifting out of running—and growing—a services-based business off your plate. From managing inquiries to helping you get paid to streamlining your projects, HoneyBook can be customized to fit your process, whether you're a website designer like Stefani, a business coach, an interior designer or a virtual assistant, just to name a few.