A sales brochure is a simple yet powerful marketing resource for independent businesses like yours. It helps you sway your clients into booking and guide them through service selection. Learn how to use yours more effectively!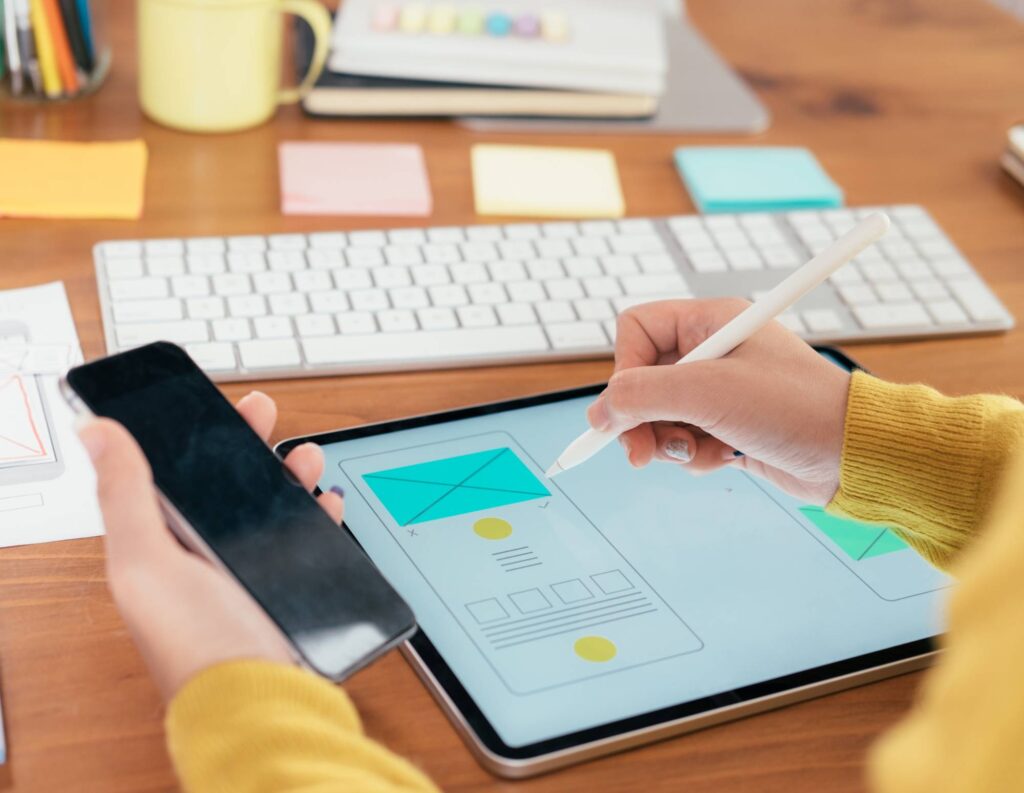 Sales brochures, pamphlets, and catalogs have been a widespread marketing medium for nearly four decades Although some areas of print advertising are indeed experiencing a decline, brochures are still far from obsolete, and they've also started to take on a new life in digital marketing.
But what makes brochures so special?
For starters, brochures offer small businesses like yours a cost-effective way to market their products and services in a more extensive way than other promotional materials. Brochure advertising allows prospective clients to assess your offering at their own pace through a visual medium, which is always more compelling than lengthy text. The brochure answers most of their questions and gives them new information to make an educated choice.
A masterfully crafted brochure could make the difference between closing a sale or losing it to one of your competitors. Additionally, it will help you build authority and provide added value to your clients. Learn how to improve your sales brochures and use them to book more clients!
Jump To:
Go digital
Although printed brochures are still a pretty efficient way to market your offering, nothing beats the convenience of going digital. Online sales brochures serve the same purpose as their physical counterparts at a fraction of the cost, but they can also go above and beyond.
They're the perfect supplement to the information you provide on other digital channels, such as your website and social media. By offering digital sales brochures, you can also ensure clients are able to view your information from anywhere, and on any device.
Online brochures have numerous advantages, including:
Added shareability: Digital brochures offer you more reach than traditional ones. They make it easier for your clients to spread the word about your services, giving you a bigger bang for your buck.
Affordability: Online brochures allow you to save hundreds of dollars — if not thousands — on printing and distribution costs.
Sustainability: Distributing digital copies of your sales brochures is an environmentally responsible alternative to printing numerous copies that may become outdated and end up in the trash.
Updateability: Digital sales brochures are easier to edit and reformat as needed. This way you can simply add more information or correct mistaken facts without incurring additional costs.
Interactivity: Going digital allows you to create attractive brochure designs with interactive elements like sales videos, which let your clients dig deeper into your offering.
Responsiveness: Creating responsive brochures online will allow you to track data and measure engagement. This information is essential in crafting more effective content your clients will actually find useful.
HoneyBook allows independent business owners like you to design dynamic, interactive digital brochures that will catch the buyer's eye. This is critical to get your clients to take action faster and combine your sales process with your booking process.
2. Start with sales brochure templates you can customize
You don't have to be a graphic design expert or spend money on professionally designed templates to create attractive sales brochures that hook your audience. Nowadays, numerous online tools allow you to create high-quality, eye-catching collateral in a few clicks.
Many even have customizable brochure templates that you can adapt to your business's unique needs and that make your life much easier. These tools come incredibly handy when you're on a tight budget and you can't afford to outsource design talent.
With HoneyBook, you can choose from a variety of pre-made marketing brochure templates that are already created by other business owners like you. From there, just drop in your company branding, update the copy, and send it to your clients. You can even adjust the brochure layout with a simple drag-and-drop builder, so it's easy to customize your brochure as much as need to.
3. Keep your brochure design on-brand
Consistency is important when it comes to professional marketing strategies. You don't want your sales brochures to look entirely different from other promotional materials you may be using to communicate with your audience.
It's always a good idea to get inspiration from brochure examples, but make sure to keep your brochure design simple and loyal to your brand's overall aesthetic. This will create a sense of uniformity. And it will provide your clients with the visual elements they need to associate your brochure with your brand.
Don't forget to include your logo in your sales brochure. This is your personal mark and will help your clients identify it's you who's talking to them. Your fonts and colors should also be consistent, as well as the media and imagery you use.

Pro Tip: Consider accessibility in your brochure design. Make sure your font color is easy to read on top of a high-contrast background, and use simple fonts that aren't difficult to read (script fonts aren't always the best choice).
4. Personalize to each targeted audience
Offering your clients generic content will only take you so far. A recent report suggests that up to 76% of buyers are more likely to finalize a purchase if the communication they receive feels tailor-made. Customization throughout the funnel goes a long way because it makes your clients feel valued.
For example, you can design one type of brochure targeted toward new inquiries and a different one for more qualified leads. The first one could include an introduction to your offering while the latter could be more geared to an assumptive close. If you know they're ready to book, thank them for meeting with you in a consultation call or answering your client background questionnaire.
5. Include enough information to aid their decision
Ultimately, you want your marketing brochure to help your potential customers take an action, whether that's moving forward with booking or scheduling more time to talk to you 1:1.
Within your brochure, make sure you're using the right calls to action. Include your contact information to make it easy for people to reach out with any questions, or provide specific calls to action for booking and scheduling time.
6. Use your sales brochure to book faster
One of the biggest benefits of using a digital brochure is that you can seamlessly connect your sales and booking process. If you're using print sales materials, you have to wait for your client to respond, then move forward with sending a contract and invoice.
Online, you can combine it all in one step. Particularly if you have qualified leads or clients who you know are ready to book, your brochure can double as an interactive pricing guide. Let your clients choose their services, then automatically provide a contract and invoice on the next pages.
When you use the right system like HoneyBook, your clients service selections will populate into the next pages, making the booking process as easy as shopping online.
Make the most out of your sales brochures
Sales brochures are not dead. In fact, they're as effective as ever in providing a targeted audience with the information they require before making a purchase. Learning how to make the most of your online sales brochures will allow you to optimize resources and increase your sales.
If you're ready to move forward in your brochure design journey, check out HoneyBook. Our services empower members to send interactive sales brochures that let clients view and choose services. Additionally, they can see automatically updated invoices, contracts, and payment options with their selections. Start a free trial and see for yourself all the perks of crafting brochures with our tools.