Learn what your client needs and wants, and display your services to speak to prospective client's pain points.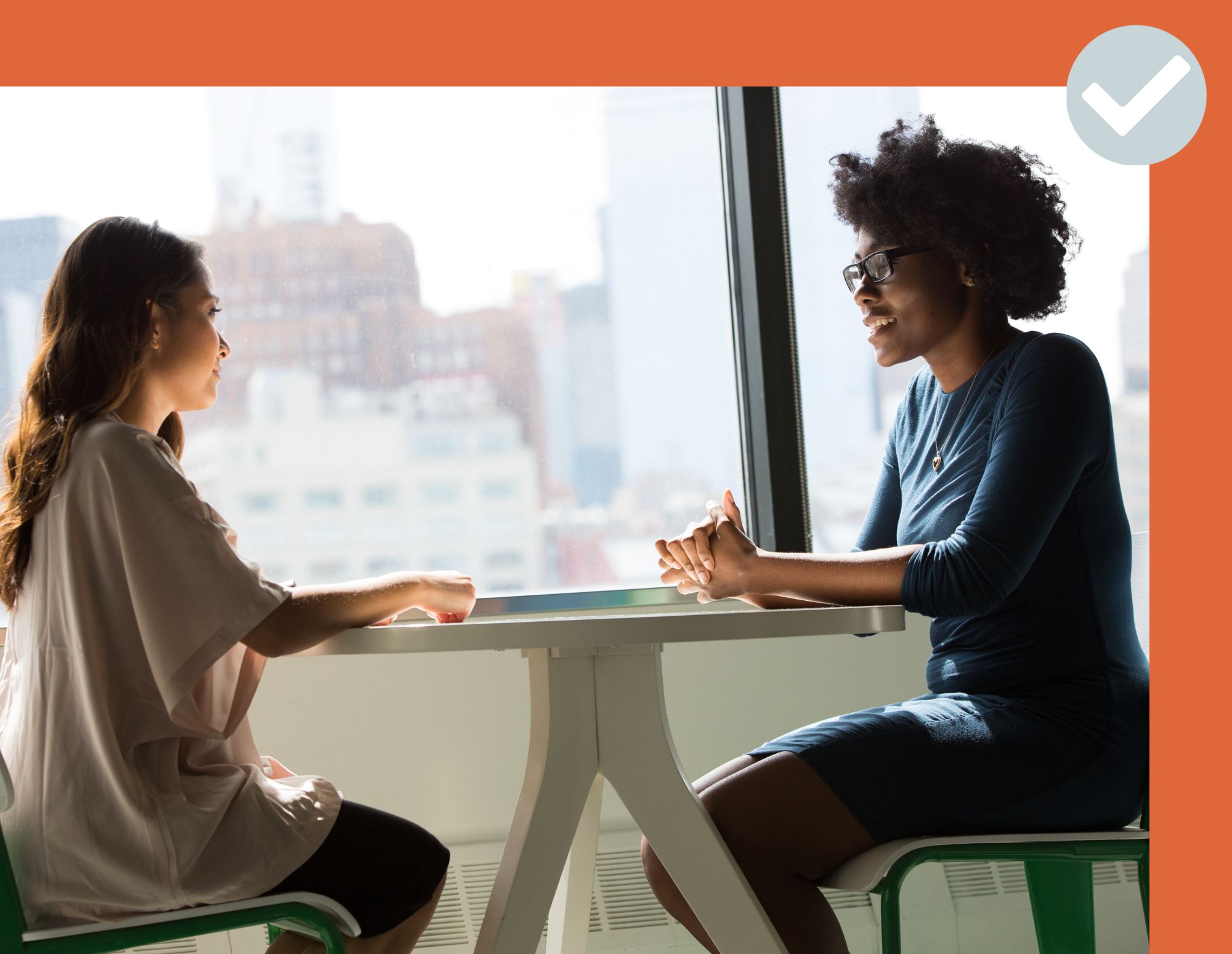 Do your potential clients understand your services? As a business owner, you know your services inside and out. However, viewing them from a client's perspective can be challenging.
Although your services may seem straightforward, consider taking a step back and reviewing your website. Are your offerings clear? Do you highlight your client's pain points? Beyond your messaging, can you identify what your prospective clients need?
You're not a mind reader, and fortunately, you don't need this superpower to get to the root of your clients' wishes. Instead, you can implement the following strategies to pinpoint what they need and determine if you're the right match for them.
Here are four simple business practices industry pros recommend to kickstart your onboarding process on the right foot.
Jump to:
Schedule a discovery call
Questionnaires help gather client details, but many pros express that a discovery call is the best way to begin the conversation.
"Get. Them. On. The. Phone. Don't waste time trying to guess what the prospective client wants," asserts Leah Weinberg of Oduberg Law. Instead, it's more productive to "talk to them and ask them directly," she concludes.
Jocelyn Filley of Jocelyn Filley Weddings seconds the discovery call idea, explaining that it helps "identify the needs of a potential client and find out if we'll be a good fit."
In addition, a consultation allows you to cover all your bases, so you can "lay out next steps, and offer the client an opportunity to ask questions," shares Veronica Silghigian of Pawfect for You.
Kimberly Sisti of SISTI & CO also reveals that "letting them speak is the best way to figure out what a client needs." The talk-it-out method helps declutter their thoughts to focus on the essentials. Sisti continues with a reminder that "asking the customer what they think they need is a great starting point. But more importantly, ask them why they feel they need that service."
Customers often have preconceived notions about offerings, especially when comparing vendors. So take a deep dive and assess what they're looking for before taking additional steps. And remember to stay "patient and positive while getting the information you need," highlights Christina Lovelace of Lovelace Design. A light-hearted demeanor will set the consultation up for success.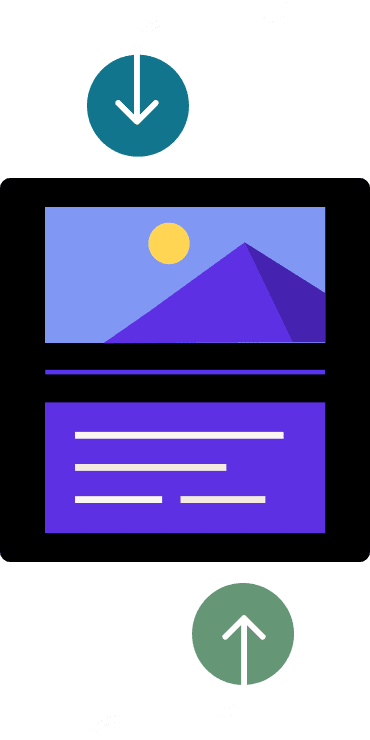 Learn what your clients really want.
Get the data behind exceeding client expectations in our clientflow report.
Be inquisitive
During the early stages of your onboarding process, explore what prospective clients have in mind. "You can start by asking some open-ended questions to get a sense of their vision and preferences," recommends Megan Breukelman of Megan & Kenneth. She emphasizes that "building strong relationships with your clients is key."  
Agreeing with Breukelman's sentiment, Lovelace adds that you need to "understand their 'why.'" Learning about their reasoning will offer helpful insight into their goals. "Stay open to new ideas and acknowledge their feelings," she advises.
If you come across a client who doesn't shed much light on their goal or provides too much information, Jen Sulak of Weirdo Weddings says you should always "ask for details! If there are too many details, ask what might be the most important at the moment." 
Any information they provide will act as your guide, so be sure to investigate and see what clues you can pull from them. The more, the merrier (within reason)!
Once you've gained clarity on their needs, you can provide advice. Hairstylist and owner Alicia Igess Jones offers professional tips: "I make suggestions that help take away any room for error." Giving multiple options along with pros and cons ensures clients make informed decisions about your services.
Establish a jobs-to-be-done outline
In some cases, clients need help differentiating their needs from their wants. To offer clear direction, Vijay Goel of Bite Catering Couture provides a "Jobs to Be Done framework that starts by outlining what jobs the client is hiring and what would be required for that to be successful." Then, with an outline available, you can make sure "resources and attention go first to the things at the top of the list," says Goel.
Goel's framework is beneficial for displaying a wide range of work related to a client's desired result, allowing them to see the entire picture and all the moving parts involved. Consider implementing a simple outline to provide additional context for customers.
Another approach is to begin with your client's end goal and make your way backward. Julianne Smith of The Garter Girl claims that when you "keep coming back to the goal and what the client is trying to achieve at the end of the day, you'll both arrive at what the client truly needs."
Use their objective as a compass to navigate their needs and arrive at their dream result. Reminding them of their main goal throughout the process will help keep both of you on track for success. You can also create smaller goals as stepping stones to stay intentional and guide your journey.
Maintain clear communications
Clarity is the golden rule, and one way to ensure your client understands your offerings is by making the information accessible. For instance, you can send an email that covers "what you do, pricing and everything included," describes Monika Kreinberg of Furever Us. You can also add a consultation link since it's most effective to "speak to someone directly through Zoom or a face-to-face meeting," Kreinberg adds.
Laying all your cards on the table eases the client into a stress-free experience. They can review your message, highlight the services they're interested in, and follow up through a discovery call. It also allows them to brainstorm questions and decide if your business is the right option for them.
Manage pushback with grace
Pushback is a normal part of business. While customer service isn't the most glamorous part of the experience, there are many professional ways to maneuver pushback.
If your prospect dismisses your ideas, Breukelman encourages creatives to "approach the situation with a smile and some understanding." But it's not just how you say it, but what you say. Be clear and don't make exceptions!
"Explain your process, how you work, and why you do things the way you do," instructs Filley. Doing so will allow you to establish trust and show you value your clients' opinions.
Lovelace explains that the situation "should be handled with care. Doing your best to understand why they're pushing back in the first place helps a ton." Explore their reasoning and find even ground before moving forward.
In addition to handling confrontation with care, Sulak emphasizes the importance of listening, encouraging you to "keep the conversation open by asking additional questions that might lead to WHY they feel they need it." Taking time to see things from their perspective will earn respect and strengthen your professional relationship.
While you should act compassionately, Silghigian also reminds you to "maintain your boundaries and trust that you are the expert." Be flexible, but "make sure never to overpromise your services to get the sale," stresses Kreinberg. Remember, you're a professional with years of experience in your industry. Give your prospect a tour of their options and let them make the final call.
Finally, recognize every customer is different and may not be your ideal client. If a prospect chooses another direction, respect it and move forward. Weinberg provides a helpful perspective: "If they are really pushing back and not listening to you now, imagine what they'll be like when you're working together." Ideally, your relationships with clients are built on trust; however, if the trust isn't there, it can be an uphill battle.
The best rule of thumb is to evaluate prospects and determine whether they're an ideal match for your business before agreeing to work together. If not, refer them to another company that can satisfy their needs.
Identifying a client's needs is a critical step in the onboarding process. While you may have your services outlined on your website and social media, every customer has a unique vision.
Before you dive in, get to know your prospect and pinpoint their needs so they use the necessary services and resources for their dream result rather than wasting time and money on factors they don't require.
Here are some ways to create clarity around your client's needs:
Offer a discovery call: Conversing on Zoom or in person makes it easier for clients to communicate their wishes.
Be inquisitive: Asking for details ensures you and your prospect are on the same page.
Make suggestions: As a professional, you can provide expert advice so your clients know what to expect.
Establish an outline: Creating a structured framework based on priorities and goals guides the road ahead.
Prioritize clarity: Leave no room for confusion and provide your clients with all the details they require to decide on your services. Some elements include what you do, your mission, your process, and a consultation link.
After employing some of these strategies, you may still experience pushback. So when you do, remember to work through the situation with respect and professionalism. Then, whether or not they decide to move forward with your business, you can feel confident knowing you're doing your part to identify their needs and provide an excellent solution!