We surveyed independent business owners to understand how they're feeling about their businesses during the current economic climate. Find out how they feel, how they're adjusting their spending, and how they're preparing for the next six months.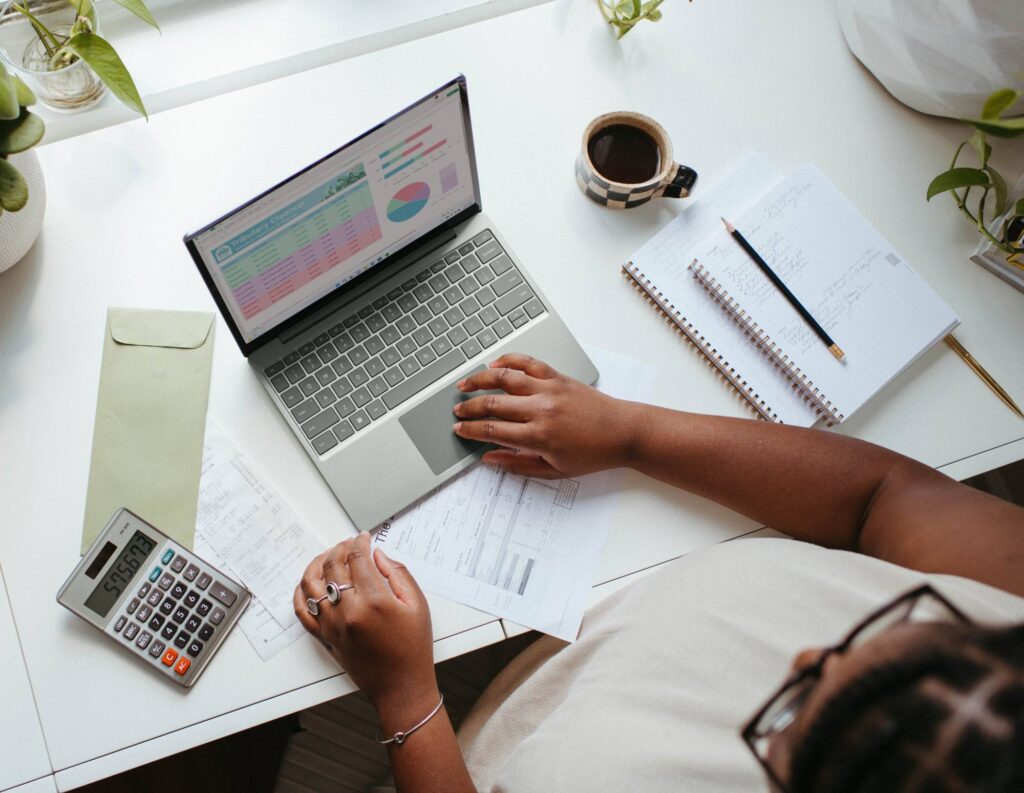 Throughout 2022, we've heard news that we're heading for a recession. Supply chain issues, rising inflation, and geopolitical turmoil have left the economy on uncertain footing. We can't know for sure what will come to pass but these conditions have shaken people's confidence and you may be wondering what you can do to prepare your business.
As 36% of the workforce, independent business owners are an important consideration in any conversation about the economy. Especially because selling professional services is different from managing an enterprise-level firm or even running a small goods-based business. Which is why it doesn't serve us to view them in aggregate. So how are independent businesses feeling and faring right now?
That's the question we set out to answer when we surveyed 444 independent business owners in October 2022 to get their anonymous perspectives about the current economic climate. We gathered information about how their businesses have performed over the past six months, and what they expect as they think about the upcoming six months.
Read on to find out what we learned and get a better sense of how independent business owners feel about the economy's impact, what type of action they're taking in response, and how they're looking to support their business.
57% of independent businesses say confidence in their business success has improved in the past six months
Despite changes in the economy, 57% of independent businesses say confidence in their business success has improved. This is likely because independents are well-positioned to weather economic downturns, unlike bigger companies that can't pivot quickly and need to cut costs immediately to handle changes in the market.
Since independents are working on a smaller scale, they're nimble and flexible enough to make smaller adjustments as needed. Cutting down on expenses by downgrading or using all-in-one software and re-evaluating office space can make a huge impact on an independent's bottom line, whereas a larger company needs to consider reducing headcount or making more drastic changes in order to stay afloat.
42% of independents say their business has been positively impacted by the state of the U.S. economy
Further highlighting how independents are well positioned, 42% say that their business has been positively impacted by the current state of the U.S. economy.
In fact, applications for new businesses in the U.S. grew by 1.2% in October 2022, compared to the previous month. Though the reason behind new businesses may vary, the data shows that independents do still have opportunities to flourish even while the economy has slowed down.
59% of independents say they'll spend more on their business in the next six months
Though independent business owners feel less impacted by economic downturns, it doesn't mean they aren't affected. In fact, 59% of independents say they're expecting to spend more on their business in the next six months.
Due to inflation, they're seeing the cost of living go up, which means their cost of doing business is going up as well. Most business owners referenced their supplies, software, insurance, and transportation as categories that they're anticipating spending more on this year.
On the other hand, 12% of independents say they'll be cutting costs due to less work. Though inflation is raising prices, some are looking to slow their spending overall in order to save money and increase profit margins.
55% of businesses say their income will increase over the next six months
Despite most independent business owners preparing to spend more on their business, they're also prepared to increase their income. Some reasons cited include marketing efforts paying off to bring in new business, increasing the quality of their goods and services, and cutting out expenses to increase their profit margins.
Overall, it's apparent that independent businesses still have demand for their services even in a downturn. And because they can pivot quickly and more easily scale up or down the services they offer, they have the unique ability to cut costs more quickly while also improving their value and pricing.
In the next 6 months, 58% of independents plan to make investments to expand their business
Since most business owners are forecasting increased income in the next six months, they're also planning on investing more in their business. Areas of investment include branding, marketing, and advertising.
Others say that the biggest obstacle to investing in their business right now is rising inflation as well as not wanting to increase their debt.
39% of independent business owners have reduced expenses in order to cover rising costs and inflation
During any type of economic downturn, reviewing and reducing your expenses is always a good step to take. With rising inflation, you may find that you're spending more on the crucial parts of your business that you need to keep running. If so, you may need to cut back on other areas that aren't as vital.
39% of independent business owners we surveyed have already reduced their expenses. 38% also said they were planning on raising their prices, and 33% are planning on picking up extra work outside their business to cover rising costs.
Because independent businesses are so unique, you'll have to find the right combination of strategies to help you fight inflation. You may find that lowering your expenses is all you need to do right now to stay afloat and even increase your income, while others may also need to review their entire pricing structure.
Business owners list financial and marketing support as some of the most helpful resources for them
Looking ahead to the next six months, the business owners that we surveyed listed three key resources that they believe will be most helpful to them.
1. Access to capital
More specifically, 42% of business owners said grants were the most helpful type of capital right now, followed by business loans (33%) and lines of credit (23%).
Even when the economy is on an upward spring, capital is a big driver of success for independent business owners. In good financial times, it can lead to faster growth, while this year and next it can help keep your business moving forward.
There are usually multiple barriers that business owners face when accessing capital, which is why HoneyBook offers capital that's directly tied to your bookings. For qualified members, we provide business loans based on your current and expected payments in HoneyBook, making it much easier for you to take on lower-risk loans that are also simpler for you to pay back in the future.
2. Financial advice and planning
Since business owners are paying closer attention to their numbers, they also listed financial advice and planning as a key resource during this time. Out of the owners we surveyed, 37% listed 1:1 financial consulting as the most beneficial, followed by digital content (31%), and in-person events (18%).
3. Marketing support and best practices
Independent business owners also list marketing support and best practices as one of the most important resources for the next six months. In particular, they mentioned the need for digital marketing content (27%), 1:1 marketing consulting (18%), in-person events (13%), and online events (13%).
By leveraging more resources and best practices, you can make your marketing more impactful this year. That may mean honing in on your target audience more clearly, marketing your highest-performing service, or reserving your marketing efforts for the channels that perform the best.
TLDR; Independent business owners are staying resilient and growing despite changes in the economy
Though changes in the economy can make independents feel uncertain, it's important to know that the majority are actually well-positioned right now to weather instability.
Through our research, our key takeaways include:
Business owners are having to make adjustments to their businesses right now, such as reducing expenses to cover rising costs and inflation.
Due to inflation, business owners are prepared to spend more on their business as their supplies and general costs increase.
Despite these adjustments, independents actually feel that their businesses have been positively impacted by the economy.
Business owners also feel more confident, and they're expecting their income to increase.
Right now, the most helpful resources for business owners are access to capital, financial resources, and marketing support.