Learn how to create a lead generation quiz with these three key elements. Gain more leads while also capturing information about them that you can use for nurturing into clients!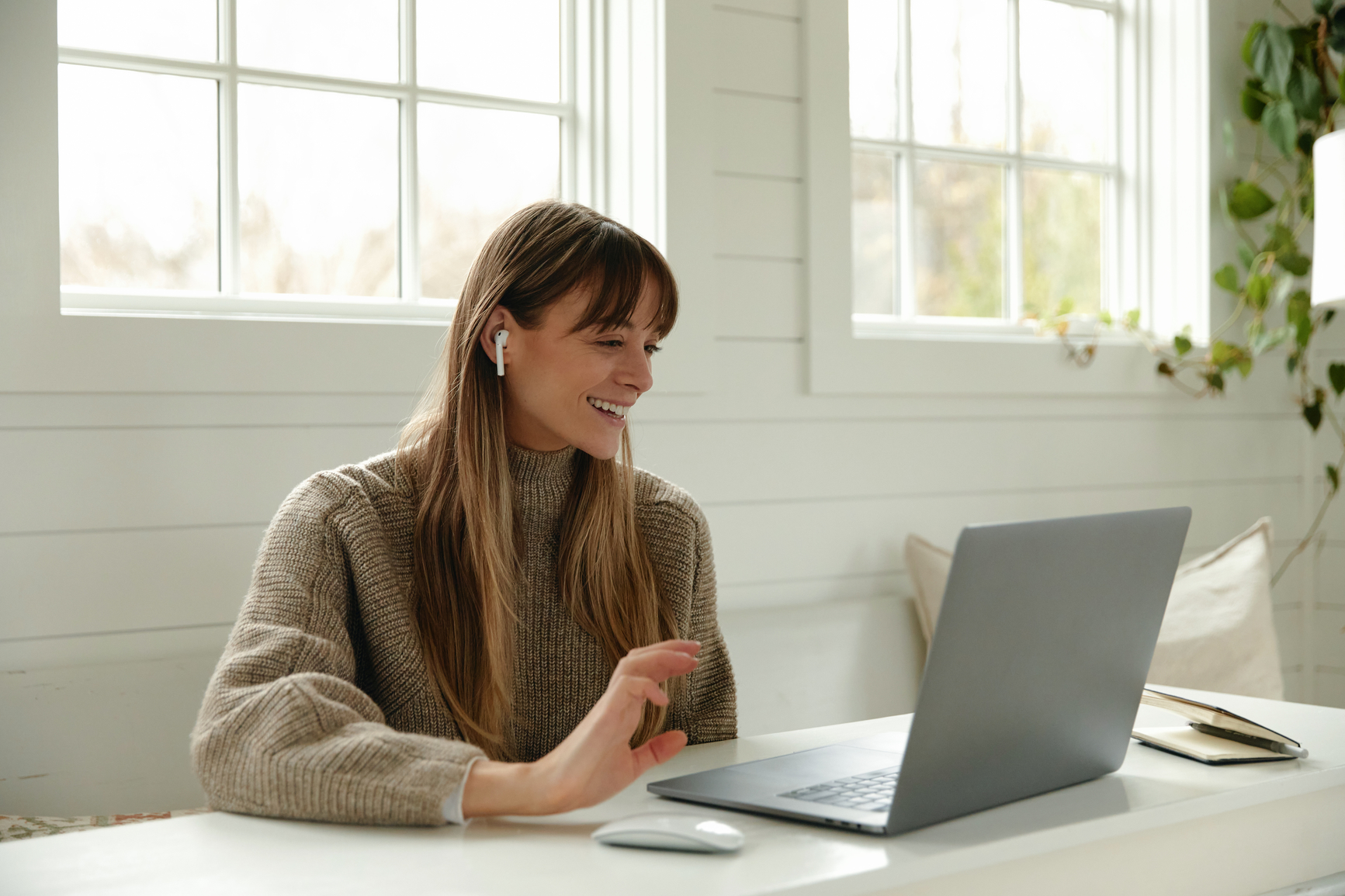 You may roll your eyes when Buzzfeed quizzes ask "What Disney Princess Are You?" or "What Friends Character Are You?", but you may not realize how brilliant these personality quizzes are. People love them because they're fun and give them information about themselves, and they also double as lead generation quizzes.
Don't believe me? I get it. It takes time to create a new email opt-in and you don't want to spend it creating a freebie that won't perform. Trust me when I say quizzes are worth the time investment.
My brand voice style quiz helped me generate over 700 subscribers on its first day and gained 2,500 more subscribers in the next few months without paid ads.
The quiz has been my highest-performing freebie to date, but it's about more than building my list. Through the quiz, I've been able to collect real data from my audience in a way that's more fun, interactive, and enjoyable than a typical survey.
I also have the added benefit of giving quiz takers unique insights for better self-discovery, helping them feel known and understood at the end of the quiz. If you're interested in creating a lead-generating quiz for your own brand, let's go through some of the main elements you'll need:
1. Industry-specific lead gen quizzes
If I put a quiz on my website that says "What Clothing Style Fits You?", people would be very confused because I'm a copywriter for small businesses.
Instead, I should choose a quiz topic that is more aligned with my website copywriting niche. Your own topic will depend on what industry you're in and who you serve.
When you have a list of potential topics, ask a few of your business friends or people who match your ideal client description which topics they love most. Once you've chosen your quiz topic, it's time to craft an attention-grabbing title that's clear rather than clever.
Pro Tip: This is one of the biggest mistakes I see in quiz building. People spend hours trying to come up with a clever name when clarity is more important. Clarity equals action and action is what leads to higher conversions.
2. Develop specific and unique quiz results
Though your interactive quizzes are meant to generate leads, they should also offer fun or educational information to the people who use them. To do so, make sure you're creating specific and unique quiz results.
For example, if you create a personality quiz like HoneyBook's business personality test, you should have at least five different and unique results. If you create too many, you're creating a lot of work for yourself. If you create too few, it may feel like your quiz result descriptions aren't specific enough and don't relate to the different kinds of people taking your quiz.
Beyond personality tests, the same goes for any other type of interactive quizzes. You could offer a quiz that lets people know what brand style they are or what their management type is. Regardless of the topic, make sure you're offering truly valuable answers.
3. Develop personalized email sequences
Lead generation quizzes have multiple benefits– it's a great way to capture email addresses and potential leads while also gaining specific information about them.
Once you have an email list, you can create an email sequence specific to each quiz result in order to nurture your leads and turn them into clients.An email sequence is simply an automated series of emails (sent with a client workflow automation software) that are delivered to your email subscriber.
Email sequences usually include a combination of educational emails with soft and hard pitches. Soft pitches introduce your product or service in a relevant way in between educational information while hard pitches feature sales copy that's solely dedicated to making the sale.
I recommend including three to four emails inside your email sequence. You can follow this simple guide to get started:
Email 1

: Welcome your new subscribers and review their personality results

Email 2

: Share educational tips based on their personality results

Email 3

: Give a curated list of resources or share a case study

Email 4

: Craft a sales pitch for your offer or entice them with a free trial of one of your services
Since everyone has different desires, values, and interests, it makes sense to create personalized emails for each quiz type. That way, you are creating unique messaging that's tailored to them.
This is what transforms your quiz from a fun experience to an incredibly powerful lead generator. Who doesn't love the sound of that?
Why are lead generation quizzes so effective?
The success behind lead gen quizzes comes down to three things:
People love to learn new things about themselves

Interactive content is always more engaging

And people have always loved completing personality tests and other quizzes, as proven by the Google search data for "

personality test

"
They're fun and easy, and especially when it comes to business, they can even help people make big decisions.
How to create a lead generation quiz
First, start with your idea. Like I mentioned above, you want to make sure it relates to your industry or core business. This is essential so that you're capturing leads who are more likely relevant to your business.
From there, you can gain inspiration by looking at quiz templates. I also recommend speaking with your current clients to learn about the information they'd want to gain from a quiz. Once you've mapped out your quiz questions and results, you can drop everything into a quiz maker like Typeform or a plugin that you can embed into your website.
Don't forget to promote your quiz!
Lastly, don't forget to get more eyeballs on your quiz. You can post it on your social media accounts and also feature it on your website. The more people who find your quiz, the more leads you'll have, and the more chances of gaining new clients!