Articulating the value of your services to clients by creating a great sales pitch can make or break a deal. Packaging what you offer in simple terms is an art, and there are several important elements that go into crafting a winning pitch.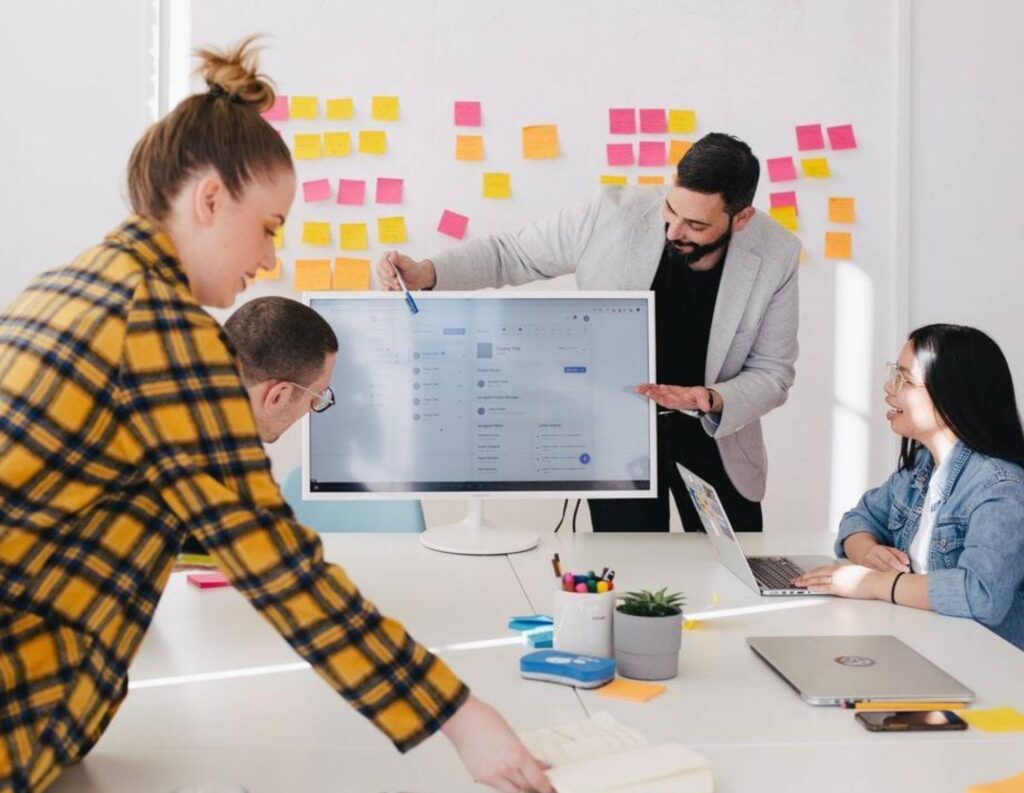 A solid sales pitch can help you organize your thoughts, save time, and avoid losing out on significant opportunities. Crafting the perfect pitch can set the tone for a relationship with a prospective client and begin your sales conversations.
Developing a pitch to influence your prospect's mindset is key to a successful sales strategy. Want to know what it takes to craft a sales pitch that will help you close the deal? Keep reading to discover the best steps for creating a pitch you can use over and over again.
Jump to:
What is a sales pitch?
A sales pitch is a brief version of a sales presentation that is ideally no more than two minutes long and used to relay information about a product or service.
In an effective sales pitch, the job of the salesperson or business owner is to compellingly describe the business's nature and benefits while remaining concise. Nailing down your sales pitch can make or break a deal since it's one of the main opportunities you have to sell your services.
For independent businesses, you might make your pitch during a consultation call, via email, or through your sales brochure. It all depends on your sales process and clientflow.
Does a sales pitch for services differ from a product pitch?
In a product pitch, you would detail how your product works and how it might benefit a potential customer. Overall, pitching your service-based business should use similar tactics. But instead, you'll explain what your services include and what value they provide.
Focus on your ideal client base and use persuasive language to convince prospects to buy into your solution. Even though it isn't a product that will solve their needs and pain points, it's you! Think of yourself and your unique business mission as the product that you're selling.
Tips for creating a sales pitch
A good sales pitch requires a creative focus, a solid narrative, good timing, and empathy. No matter what media you are using, you can follow these tips for creating a well-crafted sales pitch.
1. Keep it short
Don't spend all your time talking about the company or yourself. At this stage, clients are looking for solutions to their problems, and they're likely comparing several different options outside of your business.
It's your job to convince them to care about your services. Give your client a clear picture of how you can solve their problem by focusing on outcomes. If they're interested, you can share more specific details, but this step is all about hooking them with your brand and overall value.
2. Consider your audience
Creating an ideal client profile can help you craft a relatable pitch that speaks to potential clients' interests. It gives you the opportunity to do your homework and feel more prepared to speak to your most valuable leads.
Demonstrate that you understand your client's needs by taking the time to research some unique challenges they may face. Establish why your clients need you and discuss how your product or service can solve their problems.
3. Include a clear call to action
Once you've established who your potential clients are, ask yourself why they might require the product or service you're offering. Establishing yourself as an authority with relevant facts and successful client stories can grab their attention and encourage them to take action.
Creating a sense of urgency is a great tactic, and you should always include a clear call to action in your sales pitch. Your clients should come away with an understanding of the next step they should take. If they're interested, prompt them to book a consultation, call your business for more information, or agree to receive a pricing guide.
Be sure to always include a degree of trustworthiness in your sales pitch.
Sales pitch examples and how to use them
Connect with potential prospects on a deeper level by adhering to a framework that can help your business shape its narrative. Here are three sales pitch examples to follow, along with tips on how you can use them as opportunities to capture your client's attention.
1. Break the ice by establishing a connection
Using the power of human connection is an excellent approach to crafting a compelling sales pitch. When you and your buyer have something in common, like an alma mater, it can give your sales team an excellent starting point.
Example
Good morning, (name),
My name is (x), and I noticed you're also an alumnus of (x) University. One of the best parts about attending (x) University is its belief that building meaningful connections is essential for strategic growth and can bring many benefits to alumni.
Do you have a moment for us to connect? I would love to share our latest service offerings and better understand some of your future goals. Let me know if this is something you're open to. I look forward to hearing back from you.
Sincerely,
(name)
2. Tailor your sales pitch with a data dump
One type of effective sales pitch combines logic, emotions, and a sprinkle of valuable data that can help catch your buyer's attention. Adding data to your sales pitch allows your client to gather information and make a more informed decision about your services.
Example
Hello (name),
Want to deliver excellent customer engagement? Our platform can help you meet your clients' needs in several ways. Engage with clients through our platform, which offers:
65% expansion in client engagement
35% reduction in employee attrition
57% higher open rates
Would you possibly have a few minutes to chat next week about how we've achieved these numbers? I'd love to get a better idea of your business's goals.
Sincerely,
(name)
3. Follow up when leads are unresponsive
This incentive follow-up pitch template can help you catch potential clients' attention when leads become unresponsive. Even the best-fit clients have other things going on, so you can't always rely on immediate responses. Following up is the best way to bump your sales pitch back into their inbox.
Be sure to pair follow-ups with personalized messages that will make potential clients pause and pay attention to what you're saying.
Example
Good afternoon, (name),
With summer around the corner, I wanted to see if you're still interested in (x services).
It's a great time of year to book with us, since we can offer direct one-on-one support for (x pain point). I'd love to schedule a consultation call with you soon so we can create a tailored proposal.
I'm looking forward to talking more about how our business can fit your needs.
Sincerely,
(name)
Getting started with your sales pitch
Building your sales pitch doesn't have to be complicated. Every component of your pitch should work in unison and help your client understand what you offer and why they should select your products or services over the competition.
Here are the steps you should take to create a successful sales pitch.
Introduction
Lead potential clients into your pitch by sparking a conversation with probing questions that will grab your audience's attention. Tailor the questions to fit your audience and do your best to stick to questions that require only a yes or no answer.
Starting with a problem is always a great idea that will allow you to focus on the value of the services you offer. You can present the problem by telling an engaging story or presenting a meaningful statistic related to the problem you're describing. Providing case studies or stats can help demonstrate your credibility, and it's a memorable way to emphasize your company's unique features.
Value proposition
Writing the body of your sales pitch before the introduction can help you explain what you do and the outcome you hope to focus on. Your value proposition is the core of your sales pitch, and you should use this space to discuss the services you offer, why they're unique, and what value they could add to your client's life.
Researching your target audience will allow you to tailor your pitch to the client base you hope to target. Allude to the risks prospective clients may face if they don't use the solution you offer to solve their problem.
Medium
You should also consider the medium or channel you're using to offer your sales pitch. Are you crafting a pitch that you'll send as a sales video, in an email, or via a phone call?
A sales pitch on the phone will be more conversational, whereas communicating through sales emails will require a different approach. The right medium depends on your brand (more personal vs. more professional), as well as how qualified the lead is. If you know they're a good fit, you might want to hop on the phone. Otherwise, you can save some of your time and send a video pitch along with your sales brochure.
Closing
Every sales pitch should have a clear call-to-action request in the closing, even if you're following up. Whether you're delivering your pitch in person or over the phone, a strong call to action provides the client with clear next steps. In person, you might do this by collecting their business card and making a promise to follow up in a few months to see if anything has changed.
The point of formulating a call to action is to ensure that a client could potentially move on to the next steps of the sales process in the future.
Connect with more prospects through HoneyBook
At HoneyBook, we're committed to helping you deliver on all of your clients' needs. We offer interactive file templates that make the sales process seamless for business owners.
Create a variety of digital sales collateral like pricing guides, mood boards, and brochures using the HoneyBook platform to attract a new and unique client base. What's even better is that you can combine your sales and booking process. Once your sales pitch is successful, clients can select their services, sign an online contract, access an online invoice, and pay– all in one file. 
No matter how you structure your clientflow, you can connect with prospects and clients using HoneyBook.