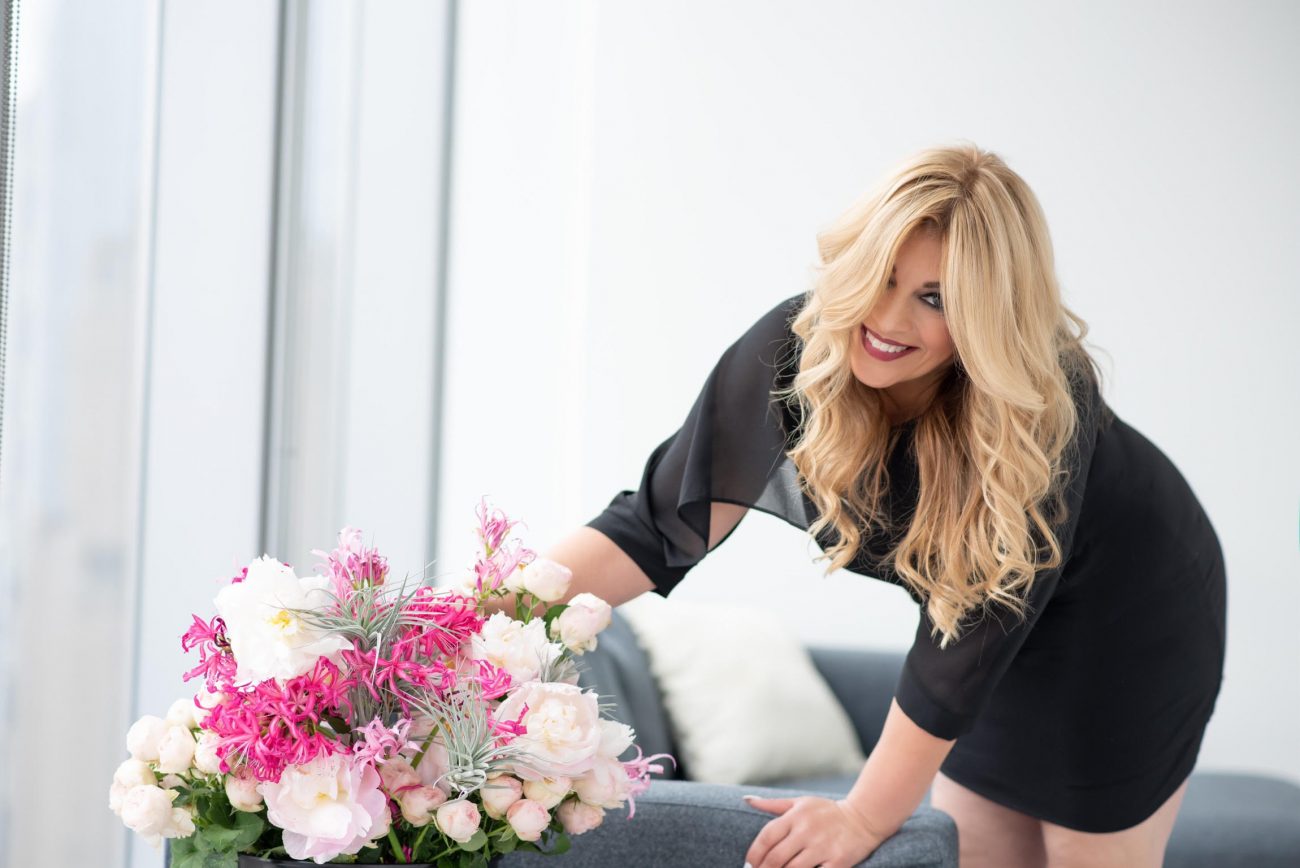 HoneyBook member Dalel Snider is a former corporate marketer turned floral curator as the owner of Glendora Florist in Glendora and Los Angeles Floral Couture in Beverly Hills, Orange County and the East Coast. Since walking into a business that she knew nothing about nine years ago, Dalel's work has been featured in Ceremony Magazine, People Magazine, Access Hollywood, The Huffington Post, and The New York Times, among others. Not to mention that she's grown her clientele base tenfold.
Here, the award-winning florist shares the eight lessons that helped her do it.
"Before purchasing the studio in 2011, I had little knowledge of the floral industry. My core background is in marketing and sales. But I had an innate passion for design and was able to combine my skills to grow my studio."


1. Amplify your reach with strategic business partnerships.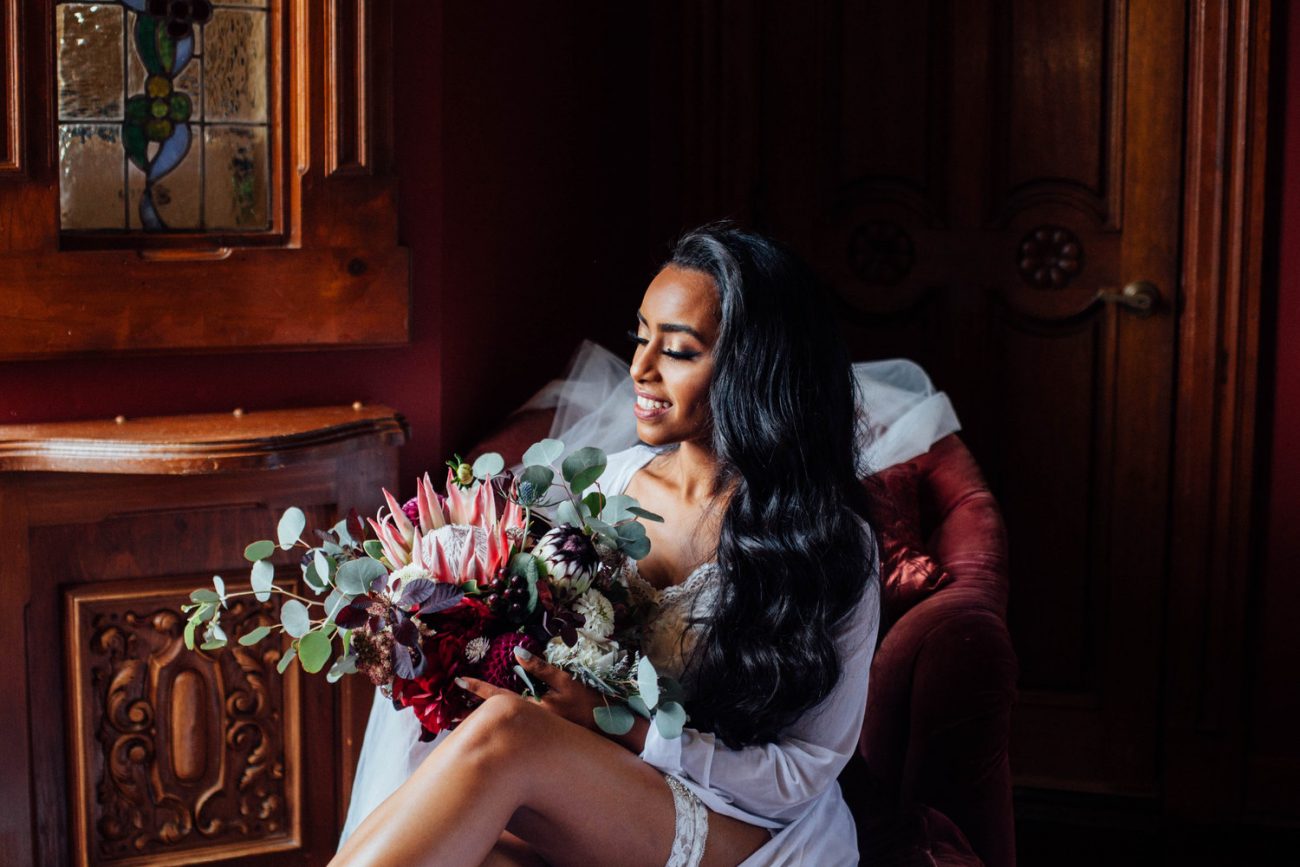 My biggest success has been partnering with other businesses, including Bloomingdale's, Balloonzilla, Fiorina, Woops Macarons, Yamashiro LA, Raymond James, Los Angeles Magazine and other prestigious brands.
More specifically, here are three examples of business partnerships that have worked for us:
I partnered with Simpson Portraits. She specializes in portraits, so we created an artistic, unique collection of all of our floral masterpieces. We displayed it on all of our platforms and e-commerce, which increased our sales by 30%.
We designed 12 different looks, 12 different bouquets and accessories, with one model and one dress. We were featured in Ceremony Magazine. Not only did the editorial have over 21 pages, we landed on the cover of this prestigious magazine. This allowed us to increase our conversion rate to 100%—one of the facts that I can check on my HoneyBook reports.
Flowers alone won't set me apart. Being a mover and shaker will. My goal was to be able to share our brand as being part of an editorial at Conde Nast in New York. Partnering with Simpson Portraits we were able to successfully create a killer editorial.
2. Manage product purchasing costs by staying on top of historical sales trends and building vendor relationships.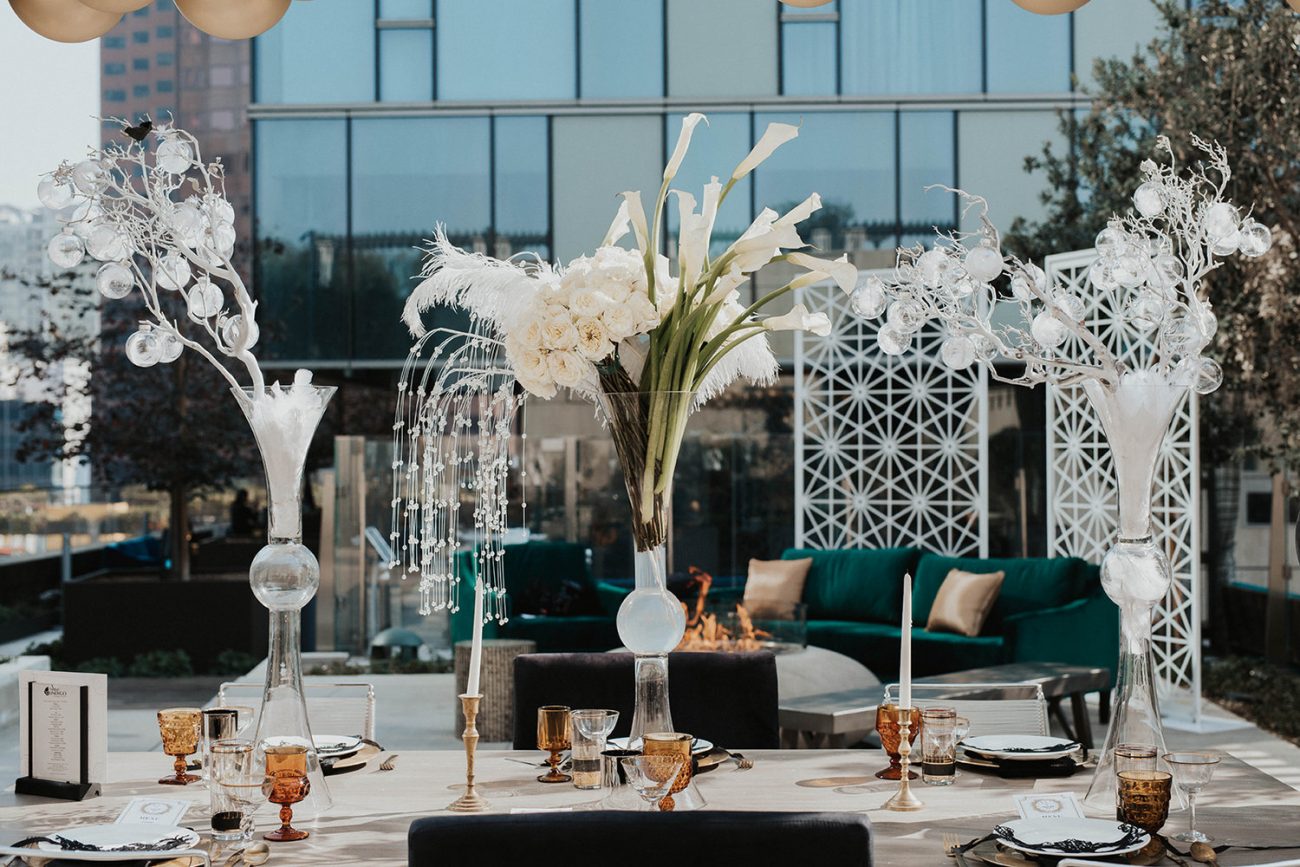 We work constantly with our vendors to reduce or at least maintain costs. Bulk ordering and early purchasing (month in advance ordering) help greatly with maintaining low costs. Sales trends from previous years help estimate what we would need for weeks in advance so we try to purchase accordingly.
3. Invest in your business by investing in your team.
We work very hard on maintaining a fun and productive environment in the studios. Our #1 priority is to help our team members grow both professionally and personally. With this, we have been able to instill a fun culture of comradeship. The team feels invested in the growth of the business for everybody's mutual benefit. If the business grows, everybody grows with the business, so it's great to take all our team members to the next level! A big part of my success in the expansion of our small studio into LA, OC, Northern California and East Coast is the team that has helped the business grow. They have kept up with my vision of growing and pushing the envelope.
4. Find the right business resources and tools to help you grow.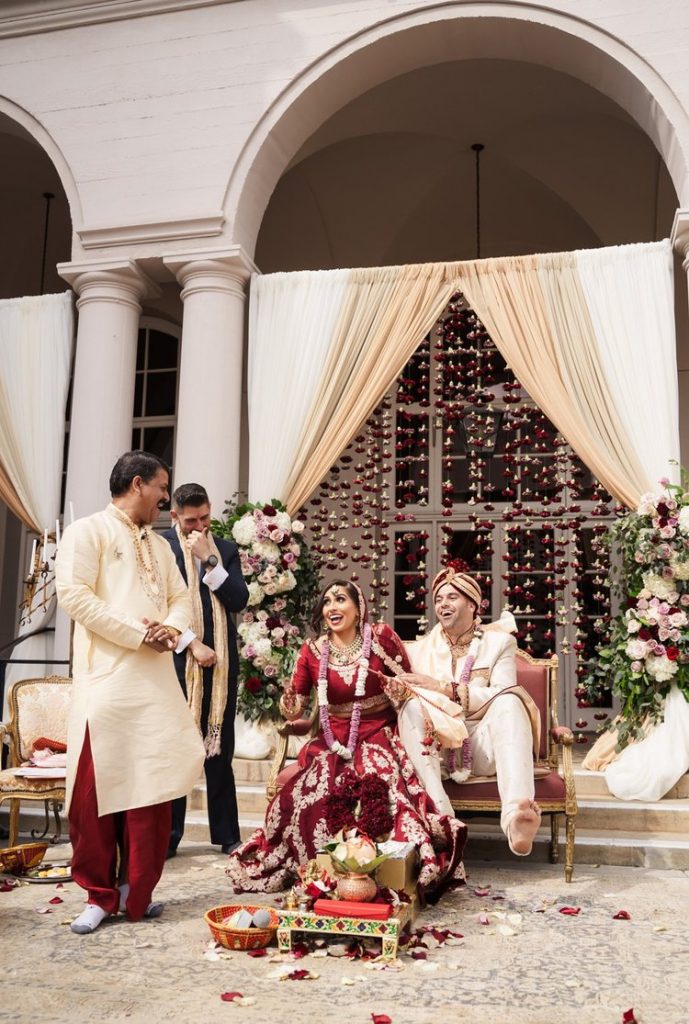 I joined groups, including Tuesdays Together, Rising Tide, WIPA, ABC, OC Wedding Professionals, MBA, Allison Maslan and constantly participating at styled shoots.
Basically to me it is about creating and maintaining relationships. I also have had a business coach for the past nine years.
The top tools I use to run my business are:
HoneyBook for all our online contracts
The Knot, WeddingWire, Yelp, social media (FB, Insta, etc.) to generate leads
Broadly to know more about our customers and get their feedback
Systems and protocols have been essential to our business. We have installed systems in order to be the most effective and productive with our time at the studio. This has increased efficiencies and lowered cost of production, helping our studio be more profitable.
You can learn more about HoneyBook's florist software here!
5. Set multiple goals.
We set daily, weekly and monthly goals and make it our priority to achieve them. Over time, we have learned that being task-oriented increases productivity, which allows us to finish our tasks, grow the overall business, and maintain profitability.
Here's one goal and how we tackled it:
Goal Type: Increase our sales.
What I did: Reviewed my Honeybook Sales reports and trends.
What I achieved: I surpassed my goals by increasing my sales over 60% vs. last year and with an 11.5% profit margin.
6. Put your customers' needs first.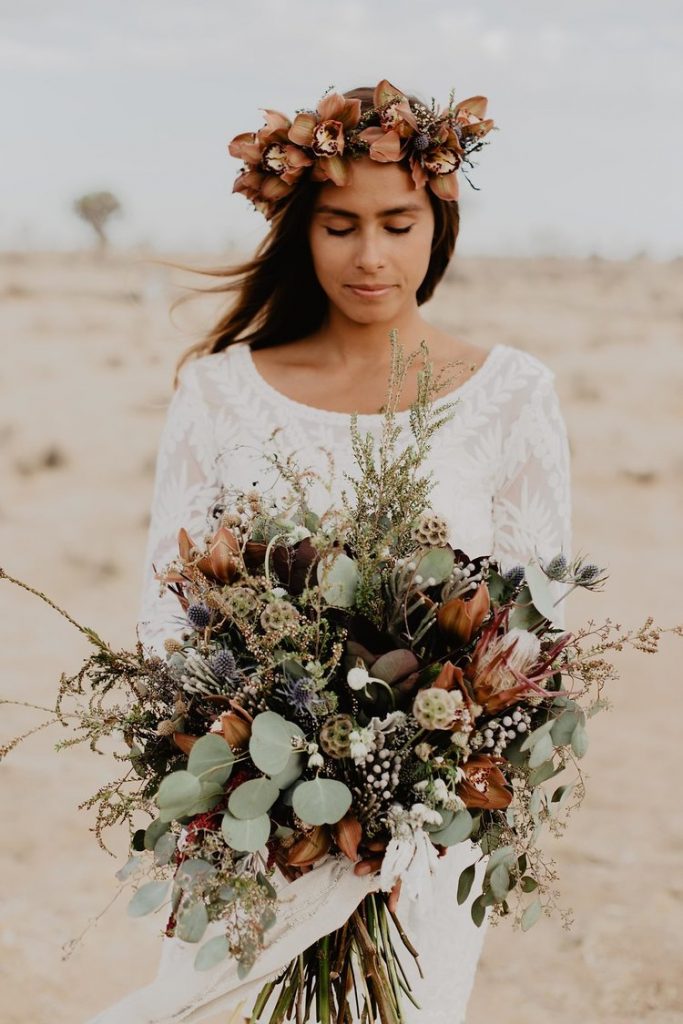 Los Angeles Floral Couture plans to continue to expand our business by growing our concierge services. I consider myself the AMAZON of the flowers. I created a service where I go personally to meet with my brides and grooms, whether it is at their venue, near their office or home, to make it convenient for them. Life is busy, commuting is hard and we bring everything to our clients.
We also offer cyber meetings, so if my clients are in New York or Europe, we can meet virtually to present them with their mock ups or answer any questions. We do not increase our prices by increasing our overhead.
7. Get organized to maintain crystal clear client communication.
We use HoneyBook for all our bookings for special events. From the reporting to the itemized online invoices/proposals, HoneyBook will help take your business to the next level. It will enable you to not have the headaches of filing and invoicing contracts manually. HoneyBook is your one-stop shop! It also protects you when there is a cancellation, or when a client thought they told you something. With the streamlined communication, you can go back and track everything. All of these features help maintain crystal clear communication with our customers and minimize any potential for errors.
8. Keep an open mind when learning something new. Inspiration will find you!
After I bought Glendora Florist, I essentially had to learn how to arrange flowers. I have created my own style, incorporating textures and the unexpected element that captures the eye of our exclusive clientele. I took courses. I have traveled to Paris, Iceland, Mexico and New York to learn about new trends. I am going to Milan this summer. I follow and have taken classes at Eddie Zarastian's studio. I get inspired by visiting museums, reading about Steve Jobs, Monet, Picasso, Mozart, Van Gogh and being fearless.

Thanks, Los Angeles Floral Couture!
To learn how other entrepreneurs navigate through it all, including their wins, struggles and the lessons that helped them grow, check out more posts from our series Growth Lessons. Learn more and grow your business with HoneyBook's client management software for small businesses.