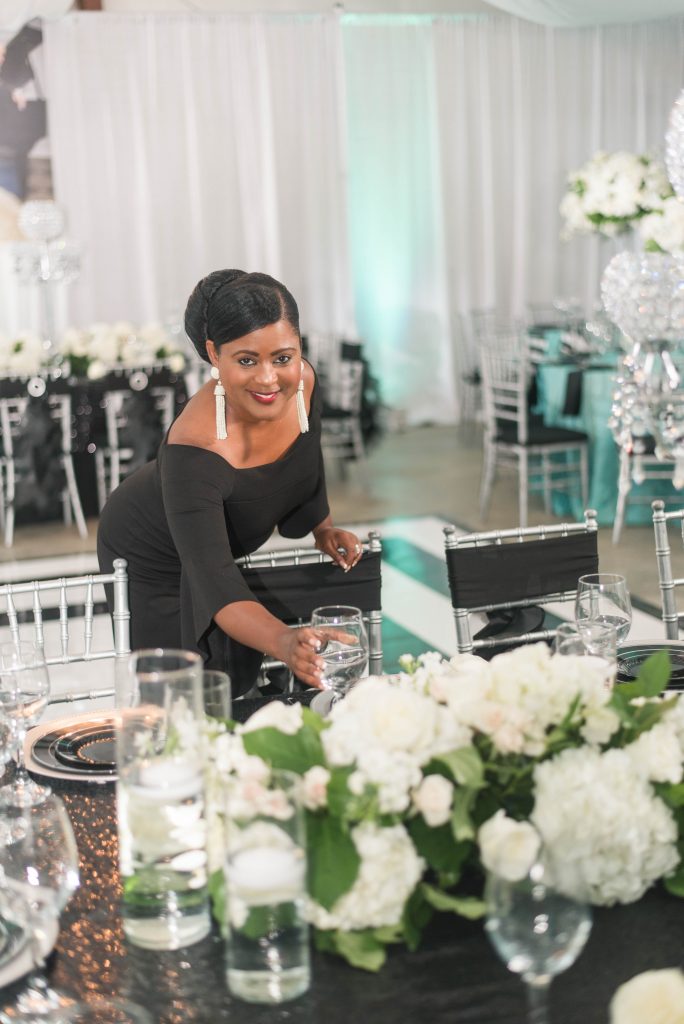 How do you grow an event planning business without working more? HoneyBook member Melanie S. Turner has a few ideas. Ever since her DIY party videos on YouTube became a hit, she's opened a brick-and-mortar event venue called Luxe Studio in September 2017. And she quit her full-time corporate job as a product manager (as of August 19, 2019!).
Her business has experienced exponential growth over the past two years, so entrepreneurs, take note!
The event planner, whose purpose in life is to teach others how to live beautifully, creatively and luxuriously for less, shares her top six growth lessons with us.
1. Video is where it's at.
Video marketing has contributed to the exponential growth of my company over the past two years. I created more Youtube videos around my events. Both my clients and subscribers enjoy watching the before and after. Social media makes it so easy to find, communicate and share with your niche market!
I use Google keyword search and other free tools to see what related hashtags are trending and I include them in my content. I also share on my social media platforms and industry-related groups (if permitted).
2. Don't shortchange yourself: Use visuals to sell more upgrades.
My biggest challenge that I have had to face in my career has been giving the client exactly what they paid for. As a planner and visionary, I often "threw in" things to achieve the vision that I had in mind. I overcame it by physically showing the clients exactly what their options looked like with and without the upgrades. Many times they have opted to pay for the upgrades.
Here are examples of set ups with and without the upgrades.
The client wanted no flowers and regular chairs with chair covers…
And here is the set up with upgraded chairs, placemats and flowers…
3. Want to scale without working more? Offer digital products.
I have started offering digital products geared towards emerging event planners. Doing so has aided my business in experiencing peak seasons all year long without the added labor or overhead.
I offer an online step-by-step guide on how to get started in event planning. The comment sections of your social media platforms are gold. Your clients will tell you what they need!
The reception has been overwhelming. I was able to officially resign from my career as a National Product Manager as of August 19, 2019.
4. Create mood boards clients can get excited about.
The new brochure option in HoneyBook has been a game changer. Specifically, the mood board. Clients love to have a visual of what their event will look like.
5. Develop your team.
Our business has grown exponentially over the past two years. As a result we have had to hire a team, invest in training and seek out tools that would afford us the opportunity to successfully manage our influx of clientele. Due to these changes we have been able to attract higher end clientele and super fun projects!
I hired a team that reflected personal and professional values. 90% of them have been with me since I started and volunteered for over five years (just because they believed in my dreams). Over time, I invested in them so that they too could develop their individual gifts and talents while simultaneously adding value to the business.
6. Ideas that don't marry well can co-parent.
For one of my most recent events, I had to carry out a theme that was on two different ends of the spectrum for a birthday party. The theme was the Pioneer Woman meets Tiffany and Co.
We were able to achieve it by using a ton of creativity and flexibility. In the end, we knew that the two could not marry well, but they could coparent! Ha! So, we used the Pioneer Woman theme in the food and bar area and the ballroom area was decorated in the Tiffany & Co. theme.
To wrap it all together, each guest received a beautiful Tiffany blue gift box with a cowboy boot bottle opener inside.
Thanks, Melanie!
To learn how other entrepreneurs navigate through it all, including their wins, struggles and the lessons that helped them grow, check out more posts from our series Growth Lessons. Learn more and grow your business with HoneyBook's software for event planners.