Creative burnout can end passion fast if you don't stay ahead of it. Follow our tips for keeping creative burnout at bay.
If you're an entrepreneur, you're no stranger to the feeling of burnout. Lacking inspiration and motivation is something many independent business owners have experienced at one time or another. Unfortunately, creative burnout often takes over—leaving us feeling lost on how to move forward and impress our dream clients.
With all that's happened in the past few years, many creatives have struggled to stop, breathe and recharge. For many of us, the pandemic paused (or even halted) much of our business. As things picked up, entrepreneurs everywhere have had to work overtime to get back on their feet.
Many creatives jumped at the opportunity to recoup missed work, only to be left feeling overbooked and overwhelmed. The result? A whole lot of creative burnout.
Maybe you're feeling tired of your offerings, confused about what to do next, or as though you simply want to throw in the towel altogether. Whatever it is, if you're grappling with creative burnout, know you're not riding solo. Many of us have struggled when trying to make up for lost time these past few months, leaving a permanent space for burnout on our calendars. But worry not—there are plenty of things you can do to stop creative burnout in its tracks!
Jump to:
Stopping creative burnout this year
Though creative burnout may feel common, it can also feel paralyzing for those used to operating with a "go, go, go" mindset. Independents accustomed to packed schedules and full client rosters feel like they can't take time to decompress or get their ducks in a row. With the time many of us lost to the pandemic, playing catch-up has become normalized. If this sounds familiar, here's what you can do to prevent creative burnout from consuming your business this year.
Have open and honest conversations
Unfortunately, bottling things up and stomping on the gas pedal will only worsen your creative burnout. Instead, remind yourself that many of your peers are likely experiencing similar feelings. By having open and honest conversations, we can build collective strategies to support each other.
Don't be afraid to talk to a friend about what you're experiencing. There's a good chance they'll want to help! Sometimes, the simple act of putting things out into the open makes us feel better about moving forward with confidence. Make a goal to set up a monthly chat with a friend, business buddy, therapist, or mentor to work through your creative burnout and avoid holding back your feelings.
Communicate with your clients
You don't have to go into all the details, but by allowing clients to see where you're at, you can collectively make decisions and adjustments. In a working relationship, you can mitigate frustration through communication. Many clients appreciate updates and are more than willing to adjust their timelines if you set clear expectations.
Plus, if you're working with independent business owners like yourself (or simply those with a busy schedule!), they'll understand what you're going through. It may seem intimidating, but honesty is always the best policy when it comes to delivering a high-quality client experience. Find clients you feel you work best with and know they'll exercise grace should you need time to recharge.
Find an accountability group
Sometimes, a little accountability is all we need to keep going! Your accountability group can consist of industry peers and those outside your market. This way, you can learn from one another's processes and share unique experiences.
Having a social space where you can speak without judgment is an excellent tactic for beating creative burnout before it takes over. Whether it's through monthly Zoom chats or a collective Slack channel, find ways to keep in touch with those who understand what it's like to battle creative burnout as an entrepreneur.

Pro Tip: Independent business owners can use one another as a sounding board, brainstorming ideas and keeping their creative juices flowing. Try connecting with local independents through groups like your regional Rising Tide Chapter.
Take three deep breaths
Inhale, exhale, and repeat. This action alone can immediately give you pause and allow you to center yourself so you can work toward a creative game plan. Be honest about the work on your plate and what's feasible. It can be tough to disappoint a client, but not delivering the quality of service you usually do could impact the future of your business.
You've worked incredibly hard to get to this point (remember to celebrate those wins!), and taking steps to protect your emotional, financial and physical health is paramount. Often, creative burnout comes when we've taken on more work than we can manage. Acknowledge any patterns that contribute to your creative burnout so you can make it a goal not to repeat them.
Focus your energy
For many creatives, when our energy is low, our ideas don't flow as easily—nor do they come from our place of passion. Creating time in your week to recharge (by going for a walk, meditating, or reading your favorite book) can help you refill your energy pool. Even if you organize your workflows and have a team of rockstars behind you, your work can still zap your energy. Find ways to breathe new life into yourself and your business.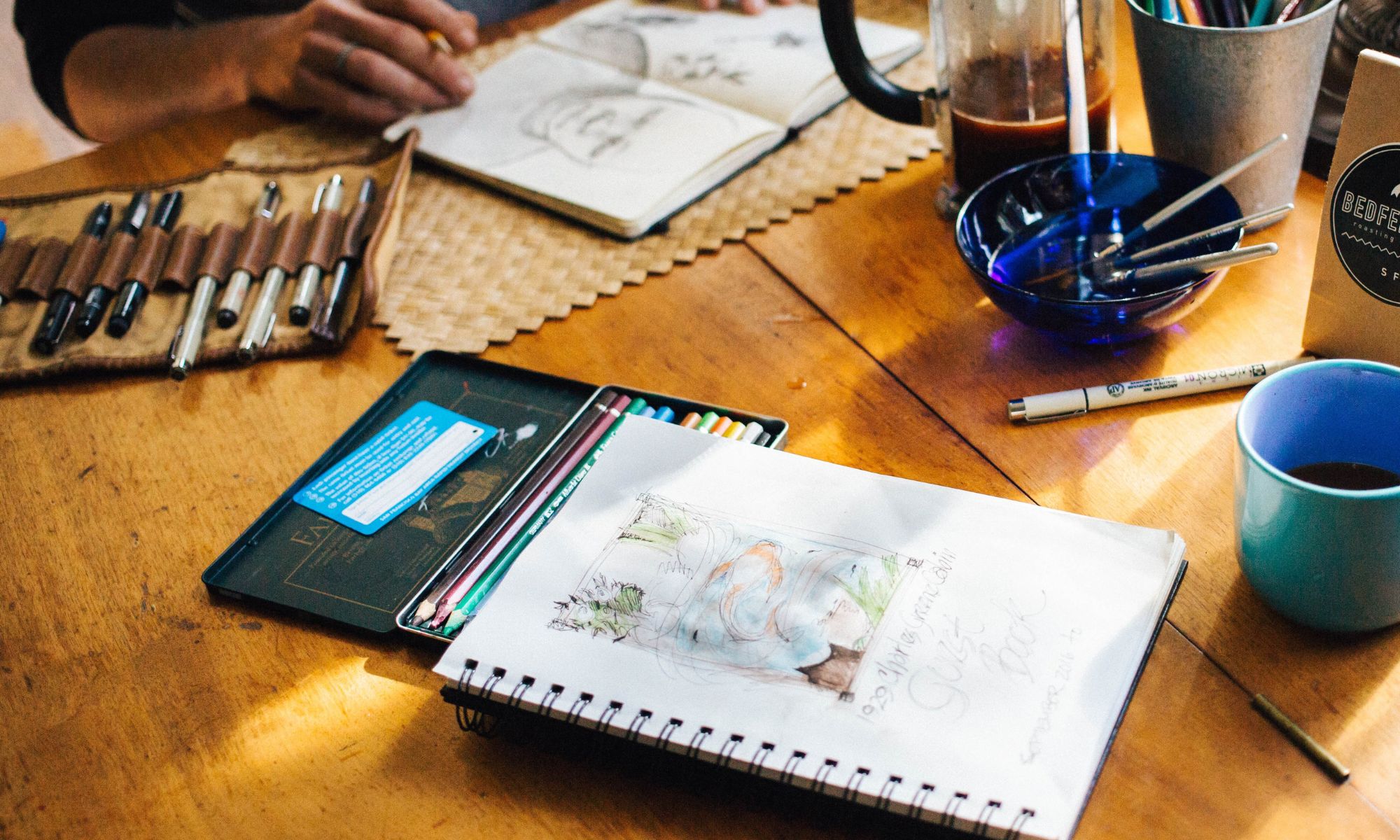 Reducing creative burnout in the new year
It's hard to believe that 2023 is almost upon us! If we're to truly make the most of the year ahead, we need to plan how we will lessen the chances of burnout come the new year. Here's what you can do to keep creative burnout in 2022 to welcome a fulfilling, ever-growing business in 2023.
Plan deliberate breaks
Simply telling yourself you'll take a break isn't often enough to ensure you follow through—and that's okay! Pencil breaks in on your calendar, so you know you'll take that time to unwind. Whether taking a day off or going email-free for 24 hours, figure out what helps you feel less overwhelmed and motivated to get back to work.
Get comfortable saying no
Passing on certain projects is difficult to do. When a new client comes along, it can be easy to think only of the extra income and forget to consider whether we can truly handle the added hours. But, by getting comfortable saying no, you create space for opportunities that wouldn't be available had you filled up your calendar initially.
Projects that don't inspire you will only lead you closer to creative burnout—something we want to avoid in 2023. Sometimes, moving the needle forward in our business isn't linear and profit-driven. We can make progress in more ways than the status of our bank account. So think about the projects you're truly passionate about and make space for them this year.
Invest in time management tools
As independent business owners, many of us aren't exactly experts in time management (we can't help it—we get so into our creative zone that we lose track of time!). That's why investing in tools to help you manage your tasks is helpful. For example, HoneyBook, Harvest, and Timecamp can help you deep dive into the time you spend on each project and client.
These tools will also help you learn more about where your time goes and whether or not you'd benefit from outsourcing specific tasks. If you're spending hours more on a client you thought would be easier, it may be a sign you need to update your pricing. Figuring out how you spend your time can be instrumental in creating offers that will positively impact your sales.
Consider your clients
When we get into our entrepreneurial groove, it can be hard to look at things from a new perspective. But to avoid creative burnout, that's exactly what we need to do. To set yourself up for success in 2023, take a look at your clients (current and past). What are their needs? Have they changed since you started your business?
Think about what you should (or shouldn't!) offer and how you can shift your business to serve your audience better. When you find an intersection between passion and profit, you can create a business that fills your cup while transforming the lives of your ideal clients. Clearing space for these natural evolutions of your business can give you the creative freedom you need to explore new opportunities.
Set different types of goals
When setting goals for 2023, consider setting personal and wellness goals alongside your business goals. Having all of these together in your mind (and written down somewhere!) will help you focus on what matters most to you as an entrepreneur. In addition, this creates a sense of accountability. And as you continuously review your progress throughout the year, you can quickly discover gaps and start to fill them.
Creative burnout may impact us all, but by keeping the conversation going, we can leave our burnout monsters in 2022 and start 2023 on a high note!
HoneyBook helps independent business owners save time
With HoneyBook, independent business owners manage clientflow—that means all of your touchpoints, payments, and communications—from one place. No more sifting through files on your desktop or your inbox. Everything is streamlined and protected, just like your time. Clients can select services, pay online, and set up a meeting all in the app and through email.