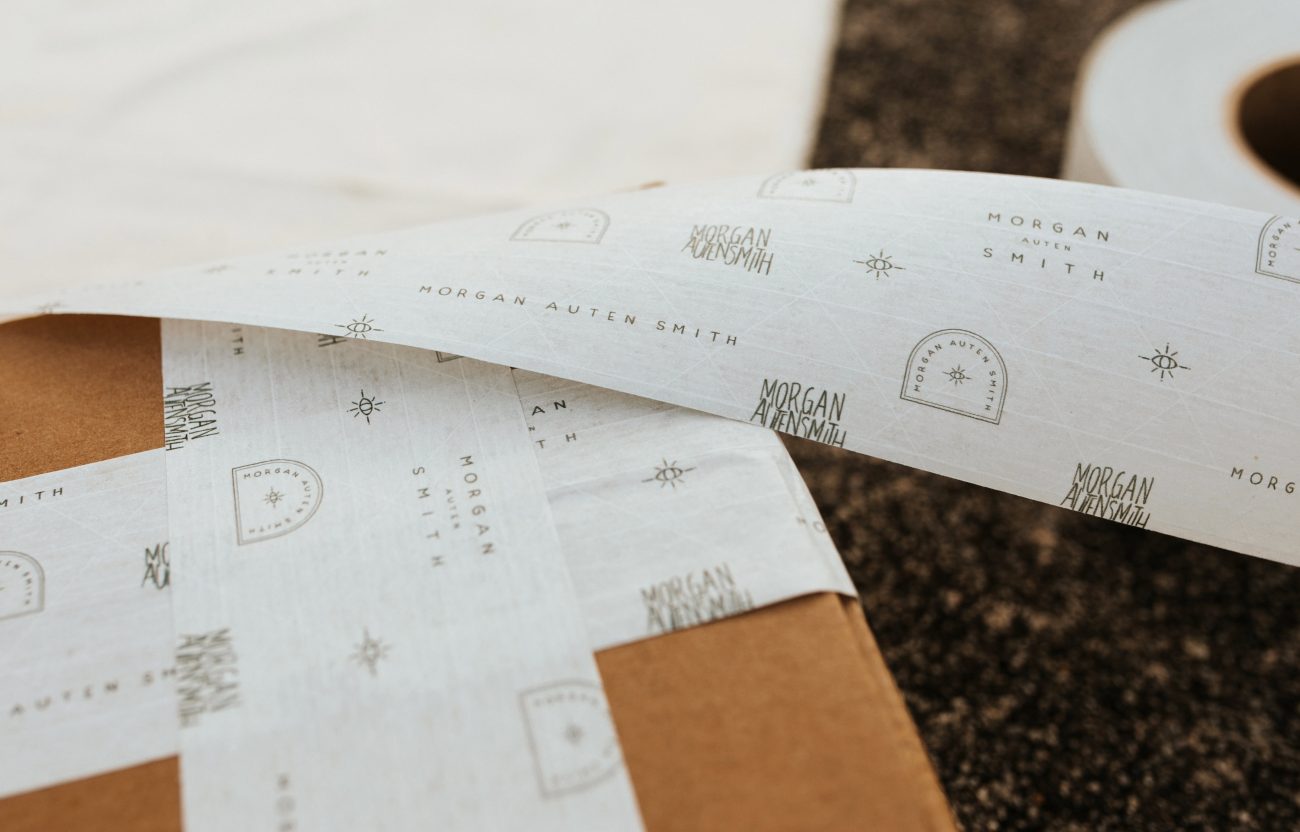 Branding is a powerful thing when rooted in strategy and crafted with your target audience in mind. I firmly believe it's at the very heart of what I do. I want to take the idea of branding a small business a step further and discuss one of the most powerful tools in executing and elevating your brand: print.
Print is not dead.
For decades we've been hearing print is dead. I strongly disagree with that. Print is such a powerful tool in crafting a consistent brand identity, creating loyal customers and/or a high-end client experience, and setting yourself apart.
Just like branding, the initial cost of print materials can be large, but the value far outweighs the investment. Yes, print is scary. It sounds big and expensive. And it absolutely can be, but it doesn't have to be. It is possible to execute your brand consistently off of the computer screen without going broke.
Elevating your Branding with Print
Let's go back to Brand Strategy for a moment. The strategy crafted at the beginning of your project remains in place when considering print materials. If you're targeting high-end clients, then the way you execute your brand through tangible materials should reflect this goal. It's important that the materials you choose to provide for potential clients are both beautiful and functional, just like a good brand.
Mid 2019, I worked with a client whose target audience is ultra high net worth individuals. At the end of the project, she chose not to move forward with ordering the print materials we'd designed (think Mohawk paper, bronze foil, and duplexed ultra thick paper — so dreamy). I was so disappointed for her, because she's missing out on such a powerful piece of her branding.
Presenting a cheaply printed business card to her particular ideal client just won't have the same impact. In fact, it could have an adverse affect and reflect poorly on the service that she provides, which is stellar and incredibly high end.
Print can be expensive when branding a small business, but it doesn't have to be.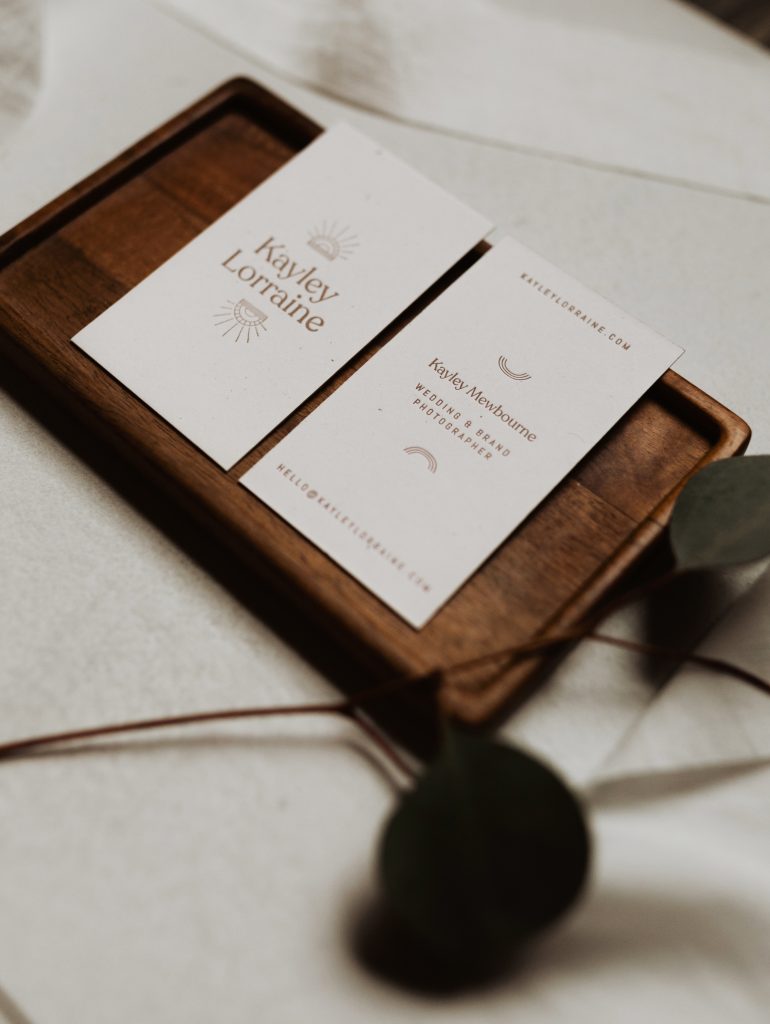 Over the summer, I worked with a client who was just getting started. She had a small budget, but understood the power print could have in her business. As an artist, she wanted to provide a quality purchasing experience to her customers. Additionally, one of her business goals is to get gallery representation and book private art shows, so presenting a cohesive brand was a necessity.
After crafting her strategically rooted branding, I worked within her budget to create print materials that clearly communicated her services and enhanced her overall brand. We were able to order business cards, a notecard, envelopes, a custom embosser, and tape for under $300.
At the end of the project, I gifted her some branded tote bags. She left our time together feeling confident in her brand and the experience she provided because of the way she could carry out her brand through physical materials. She often sends out the thank you notes with the embossed envelopes, sticks a business card in every order, and seals each package with her branded tape so her cohesive brand is front and center at every interaction.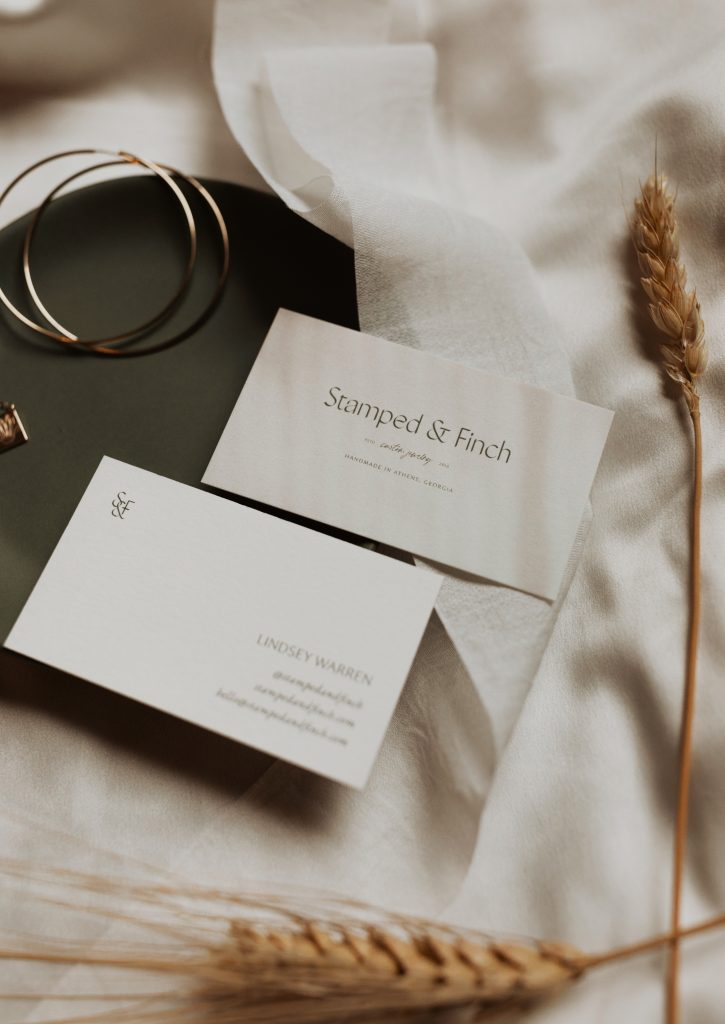 Print for Product-Based Businesses
In a product-based business, there are a lot of factors to consider when discussing print and branding a small business. Every print item takes from your bottom line, so print needs to be done in a way that is beautiful and draws in your target audience, but also doesn't hurt your profit.
Earlier in 2019, I worked with a candle company who knew they needed print materials, but were hesitant to commit because of the cost. We worked together to create stunning, functional materials that were still within their budget. They sell a lot of candles, so they go through a lot of labels and flyers. In their case, I was able to hand over the project entirely to them, saving them the cost of me handling reorders.
Since rebranding, they've opened a retail store, put their products in a local shop, and entered a partnership with a boutique hotel. This success was due in large part to the hard work put in by the owners, and their willingness to embrace the power of print and packaging as part of a sustainable business model.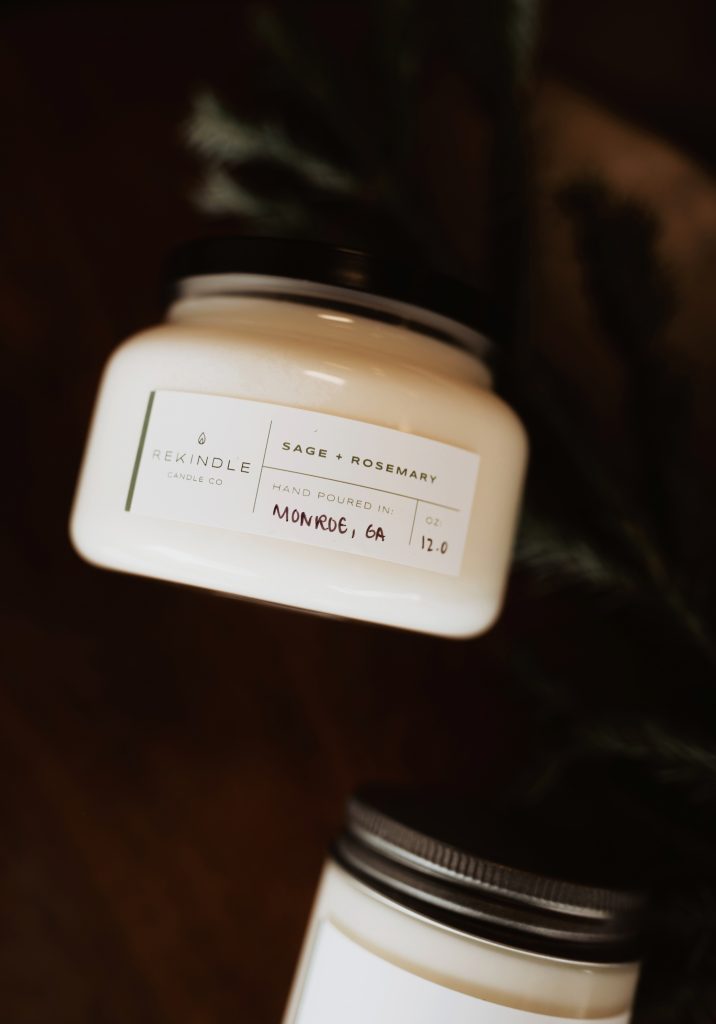 Print is powerful.
A few months ago I shopped at a store more high-end than I normally would. I ended up buying a sweater, and the client experience made me feel so special. The sweater was wrapped in tissue paper, sealed with a branded sticker, and placed in a logo tote bag. I still have that tote bag, and because of the clothing quality and the elevated shopping experience, that company has won my loyalty.
This same satisfaction and customer retention is exactly what providing an elevated client experience through print can do for your business.
In 2019, 83% of my bookings were from word of mouth clients. That's wild. Though I'm confident in the elevated experience I provide, that made me pause and think about how I can provide even more value throughout the process. I'm not sure of a single business who can't benefit from word of mouth leads, so I urge you to consider ways you can bring your brand to life through print to elevating your branding and client experience.
Here are a few ideas on how any brand can get started incorporating print, even if you're on a budget!
Business Card: This one seems basic, but it's a great starting point. You can be as fancy or simple as you like here. Personally, I love a really thick card, but that's up to you. There are some great vendors out there who provide inexpensive printing to get you started.

Notecard & Envelope: This is an additional inexpensive way to make your brand presence cohesive and make your client feel special. Tip: Shop around and find an envelope in your brand color. You can even go a step further and purchase a custom embosser (super affordable) to customize the envelope further.

Branded Packaging: This one can be a bit more of an investment, but completely worthwhile. Especially if you are a product-based business or a company that sends out clients gifts, consider this. There are countless ways you can begin to customize your packaging. Some of these include custom boxes, branded stickers, tissue paper, or tape.
This business—it's your baby. Your dream. Therefore it's worth more than a passing thought at print materials.
Providing this elevated experience through a cohesive brand identity and powerful use of print can lead to more leads, more bookings, and more income. First impressions matter so much in our world. Make sure your first (and second and third) impression counts.
---