Video is a powerful marketing tool. Video marketing can generate qualified leads—here we discuss how.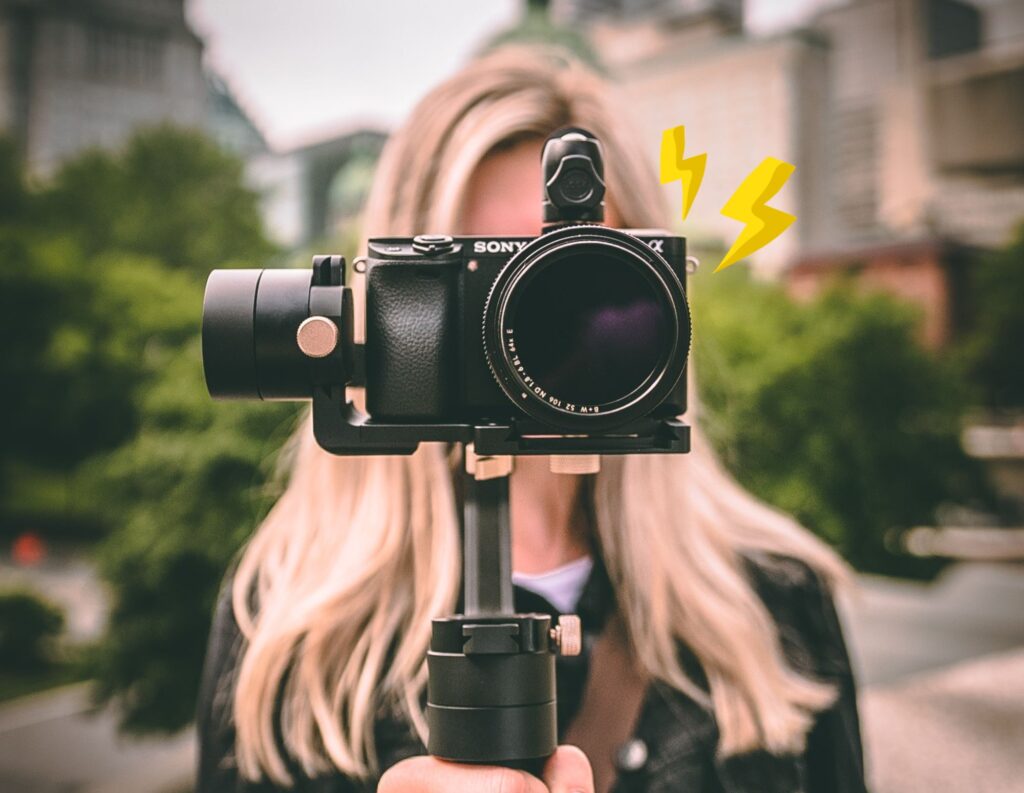 It's safe to say that leads are the lifeblood of independent businesses. Today's leads are tomorrow's clients. Whether you get leads by word-of-mouth referrals, Instagram, or your website, there's one trend that's here to stay: video marketing. The thing is that maintaining your steady stream of leads isn't all plain sailing, let alone generating new ones. You need to keep people interested!
That said, there's one lead generation method that's shown to be effective in lead generation time and time again: video marketing. With an estimation that video will make up 82% of all online traffic by 2022 this year, it's hard to ignore its potential.
When you look at social media marketing on Instagram, YouTube, and TikTok, all platforms are adopting new features that focus more on embracing video. Video keeps users spending more time on the video hosting platform, or your website.
But, of course, using video marketing as a lead-generation tool for independent business owners is so much more than creating a bunch of videos. You have to have a proper strategy for it. Here, we'll walk through video marketing lead gen best practices.
Jump to:
What makes video a powerful lead-generation tool?
There are some key reasons why people love video, and they come down to psychology.
Humans are visual learners
The reason the video is such an effective lead-generation tool is that humans are visual creatures. A large number of people—65%—are visual learners, which means your prospects are most likely to understand and remember things better when they see them rather than read them.
Video allows you to show people what you're offering rather than just telling them about it.
Videos are shareable, and people love to share
Another reason videos are so effective is that they're shareable. Sharing builds communities and relationships. It helps people relate to one another. Sharing videos is the same! Not only can your prospective clients share your videos with their social media followers (it helps if they're hilarious!), but they can also email or text them. Creating a viral chain reaction is free advertising for you and is a great way to organically garner attention by creating community around your brand.
Videos are engaging
When done right, videos are engaging. The idea of any marketing endeavor is to capture your prospects' attention and hold it. You want your prospects to be engaged with your video so that they can absorb the information—your brand and offerings!
Of course, not all videos are created equal. There are certain types of videos that are more effective for lead generation than others.
Different types of lead-generating videos for independents
Now that we've talked about what makes videos such an effective lead-generation tool, let's talk about the different types of lead-generating videos.
Service or event videos
Videos highlighting your service are a great way to generate leads because they allow you to show your prospects what you've delivered for other clients.
How-to videos
How-to videos are another great type of lead-generating video. How-to videos show your prospects how to do something, and often give a preview of what you can offer in your services. For example, a copywriter might give a basic overview of SEO in a video to inspire prospective clients looking for more robust services to reach out. They're a great way to generate leads because they provide immediate value to your prospective clients and show them that you know what you're talking about.
Testimonial videos
Testimonial videos are a great way to build trust. In a testimonial video, feature a recent client who was hyped with the results of your services. Talk about their experience with your service, and try to leverage before/after moments. Highlighting happy clients shows prospective clients that other people in their situation trust you, so they should, too!
Service explanation videos
Videos highlighting how your service works are a great way to explain what you do and how you do—you're essentially displaying the "why" and "what" behind your business. They're a great way to generate leads because they can be very helpful for prospects looking for a specific service but are not sure where to start!
How to generate more qualified leads using videos
Now that we've talked about the different types of lead-generating videos, let's talk about how to generate qualified leads using video.
1. Never forget the call-to-action (CTA)
A lead-gen video without any clear CTA is like trying to catch a fish barehanded. Tell your audience why they're there and what to do after they finish your video. It gives prospects a clear understanding of who your services are for after watching the video.
Your CTA could be something as simple as "subscribe to our newsletter" or "download our ebook." And it's ideally placed prominently at the end of your video so that your prospects see and act on it.
Make sure your CTA speaks to those who fit your idea of a strong lead. "Click here" won't be as impactful as "Revamp your website!" if your best clients are looking for a website overhaul. Other site visitors may just enjoy your resources!
2. Gate the video
Gating video content means that viewers have to give you their contact information, such as their name and email address, in order to watch the full video. Gating can be especially useful for how-to content. It's a great way to generate leads because it allows you to capture your viewers' contact information. You can then follow up with them afterward with catered nurture content.
The downside of gating your video content is that it can be a barrier to entry for some viewers. So, you have to strike a balance between gated content and content accessible to as many people as possible.
Something to bear in mind is that when a prospect makes more effort to access your video, they expect something exclusive that they can't find anywhere else. So make sure you invest in in-depth research for the video content to live up to their expectations. You don't want potential customers to lose interest because you didn't do your homework.
3. Create a series
Creating a video series keeps your viewers engaged over a period of time. When you create a video series, you can release new videos on a regular basis, and that keeps your viewers coming back for more.
Plus, it allows you to build a relationship with your viewers so that they're more likely to give you a referral or become a repeat client.
When you create a video series, it's important to make each video connected to the last, yet standalone for the first-time viewer. That way, even if someone only watches one or two videos from your series, they'll still get value from it.
It's also important to have a clear CTA for each video in your series. That way, you can keep track of which videos are generating the most leads for you.
4. Place a video on landing pages
Landing pages are powerful pages of your website. It's where prospects are only a few clicks away from becoming leads or clients. What you need to accomplish on your landing page is to convince them to make a fast, informed decision about if your services are right for them.
Videos can help to explain your service in a way that text can't. They're also a great way to build trust with your prospects because well-crafted landing page videos can exhibit your professionalism.
When you place a video on your landing page, it's important to make sure that the video is relevant to the page. For example, if the page is an FAQ page, create a short video addressing your most-asked questions. The last thing you want is for your prospect to click away from your page because they're not interested in the video. That will happen if it's completely irrelevant to what you wrote on the landing page.
5. Invest in SEO
No matter how brilliant your video content is, if it gets buried by other high-ranking sites it will be useless. How can you expect videos to bring in more leads if no one can find them? That's why it's important to invest in SEO for your videos.
The great thing about SEO is that it doesn't have to be expensive. You can do a lot of it yourself with a little research and some effort. But if you want to save time and get results quickly, it's worth hiring an SEO specialist to help you out.
Here are some things you can do to optimize your videos for SEO:
Use keywords in your video title and description
Optimize your thumbnails for engaging content
Create transcripts of your videos so people can read the dialogue
Publish your videos on social media and other websites
Promote your videos through paid ads
6. Put your values first
The key to effective lead-generating videos is to always put your values first. No matter what type of video you're creating, whether it's a brand video or a product video, make sure that your values are clear.
Prospects only want to convert when they know that you're someone that they can trust. They will use videos to get to know you, and they want to know that you have their best interests at heart.
It's important to be authentic in your videos and show your human side. Don't be afraid to showcase your personality and let your values shine through.
It's time to upgrade your clientflow
It's time to bring your company's scheduling and sharing capabilities to the next level. Compare the options above to find the shared calendar app that fits your business best and see what it can do to help you grow.
If you're looking to connect your website with the rest of your clientflow, you need an all-in-one clientflow platform. With a system like HoneyBook, you'll have access to even more tools like invoicing, contracts, payment processing, and project management. Funnel video viewers into your nurture pipeline for a seamless lead-generation strategy.