When I was younger, I never saw myself as being a "risk-taker." I wasn't someone who would ever take chances on the regular. As I grew up and grew into my new career, I have changed my tune.  Risks have become the biggest asset to my sanity and my career. Let's be real, risks, especially when it comes to business, are scary as hell. We look them in the face and have two possible reactions. Ehh… nevermind, or bring it on, what's the worst that could happen? It becomes your choice to change how you re-think risk taking and how it could potentially affect your business.
I am a small business owner who moved to New York City, knowing only a handful of people and an inkling of a thought that I could continue with photography here. Being a self-employed artist is an ever changing market and such a rollercoaster of a life already… and I decide to give it a go in THE New York City?? Ha. The thought of it still makes me laugh. But with this risk, there was a huge potential for greatness.
So for once, I took the potential and ran with it, because… well why not? This is where I really started taking chances in my business. Along the way I have learned a little about what happens when you re-think risk, and the fear that looms behind them. Here are 3 ways you can re-think risk in your business and take control of your potential for greatness along the way.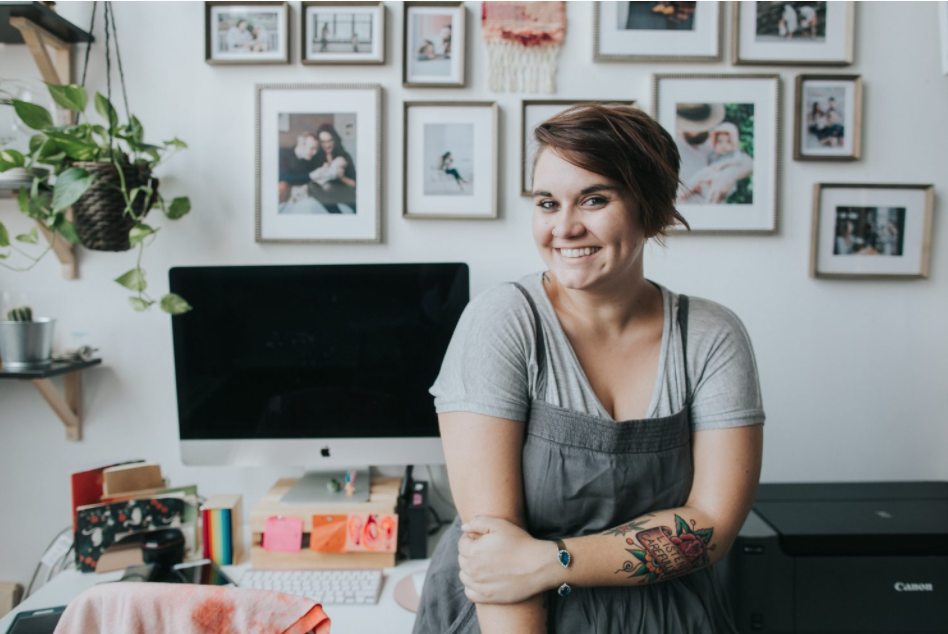 Go ahead, overthink it.
This came by default of the overreacting, over-thinking brain of mine. For example, one of the largest risks I have taken on myself was quitting my "office job" with a steady salary and health care to run my business and indulge in my passion. I was stressed, I was self-deprecating, and most of all, I was not comfortable in where my life was headed.
But I remember distinctly working one day on a project for my old job. I was pulling out my hair, because I was doing something I really did not enjoy, while I had client work just sitting there, waiting for me to dive in. I had beautiful photos to edit, and I found myself in meeting after meeting to make a plan for the next meeting. It was that moment when I realized that keeping this other job was crushing my possibilities of keeping my business going.
In that moment I made the choice to put my happiness first. Before the necessities of a career that I thought I needed, before the opinions of everyone else. I had already run through the absolute worst-case scenarios in my head a million times. All I could do is going down the rabbit hole of… "What if NOBODY books me? I am gonna fail and have to eat Ramen forever. Just wait, I am gonna have to beg for this job back in a few months."
I kept rehashing out the worst in my head, over and over and over. It made me crazy. But once I got to that point, the possibility of crushing my chance at "making it" in New York out-weighed it all. By over-thinking about the negatives, I was able to clearly see what the possibilities and positives were and the amazing possibilities.
Take a practical and selfish look at your situation.
The most recent "holy crap" moment in my business was taking the (huge) step to hiring an employee. Who am I? An adult? When did I become someone who can hire an employee? I learned from an old employer to only do what you love and pass off everything else. For a long time I really pushed myself to do literally everything because really, that was what was within my means. I never thought I would need to rely on anyone else to help me, because I am wonder woman and I can do it all!
Wrong. This is when your personal life becomes deserted, and you start to lose steam. I decided that I needed to be a little selfish. Yes I could do it all, but what was I missing out on? Every business owner knows what I am talking about. And once you realize this, you won't be able to stop thinking about it.
Hiring an employee is a risky move. But I am not only investing in my business by doing this, but investing in time with my family, my loved ones and my friends. Investing in myself, to have time to care for my personal well-being. As I have gotten older I am accepting how valuable this is. I can't tell you all how excited I am to have one day this weekend where I can just be a 26 year old, hanging out with her family and boyfriend in New York. Seriously, I cannot wait.
I would not have been able to invest in things like this without the help of my new studio manager. He keeps on top of tasks, client communication, and contracts in Honeybook and has really saved me from late night "office work." This is one risk that has saved my sanity and I know will be beneficial not only now, but for time to come as well. When you are taking a risk to invest in yourself, the jump doesn't seem as insane anymore.
In the end, trust your gut.
So fast forward about one year and here I am, eating regular food (not ramen) and really keeping my business steady. So in my old mind, I would think, ah ok good. Just ride this out and wait for another step up someday down the road. But when my good friend invited me to see her new studio space, and oh so subtly implied that I should move in and share the space with her, I knew this was the opportunity I was waiting for. I immediately said yes. Not even taking a chance to think about it, not even worrying about logistics.
Deep down, I knew  this was the next step up for me. It would change the way I run my business. Although I feared that it was too risky, I trusted it would work out.  I trusted that I wouldn't deny the right opportunity when it came along. I am not regretting it one single bit. Sometimes, it's worth it to just say, "screw it" and take the leap. If deep down you know that this is a good move for your business, trust yourself. It might be something life changing, but you won't know if you don't try.