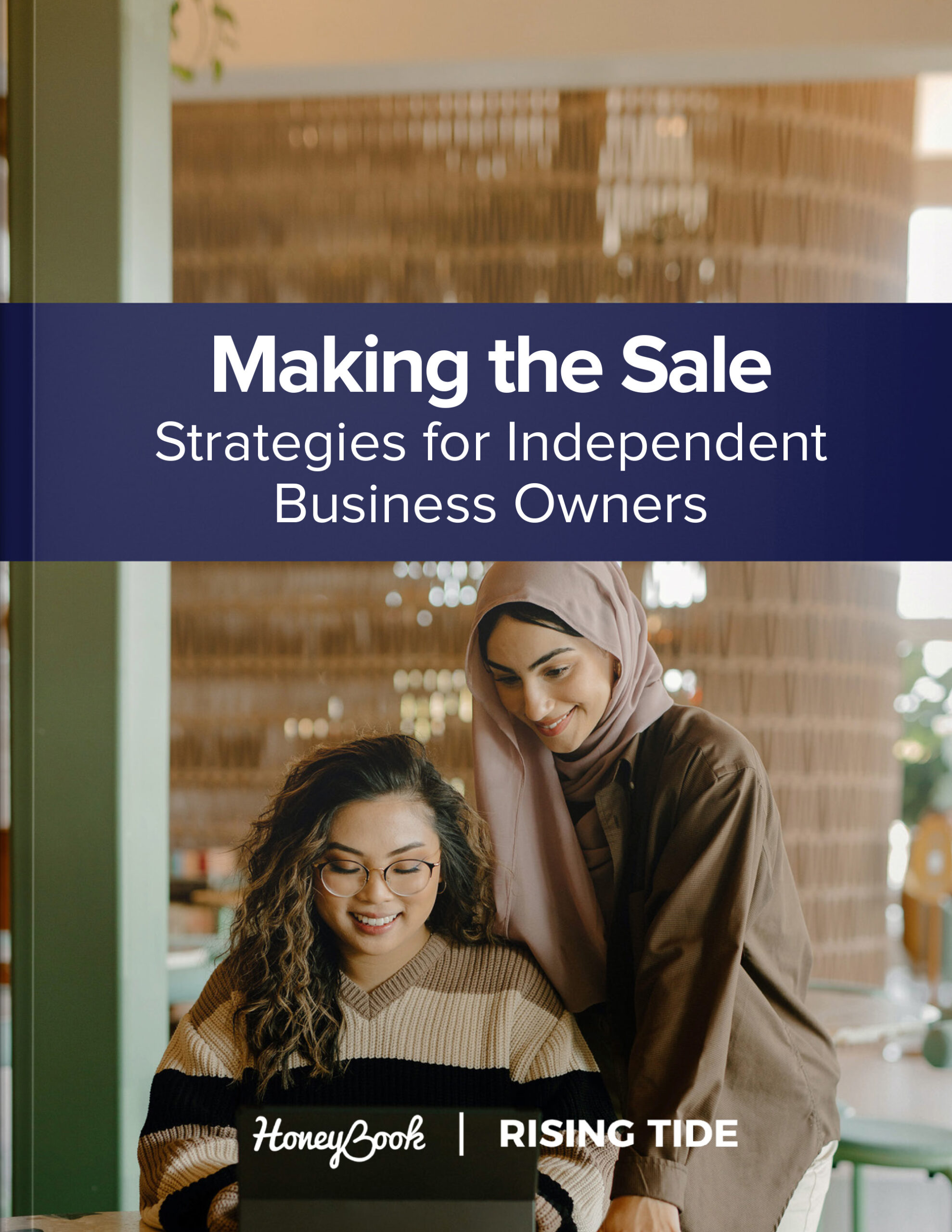 Making the sale: strategies for independent business owners
How's your sales strategy? We know—between creating fresh content for social media marketing, meeting with clients, and running the day-to-day of your business, little time remains for perfecting your sales pipeline. Fortunately, you're in the right place to create a streamlined sales strategy that grows your customer base. 
This month we're sharing cardinal methods for building strategic sales systems. A sales strategy is key to the success of your business; consider it the engine that drives conversion rates. The goal of a sales strategy is to bring in more clients with less legwork.
This month's guide covers how to:
Improve the first phase of your clientflow: selling your service
Create effective email marketing sequences that drive sales
Revamp your business plan and set goals for 2023
Sales Strategies for Independent Business Owners
Pay close attention to personalization and consistency. Claire Bough teaches you a four-step strategy that can help you convert leads into paying customers. Learn the secrets of email marketing success with Jackie Sunga's strategy and copywriting tips.
Create a high-converting email sequence
Elenny Frometa teaches you how to sell your offers with simple psychology, conversion, and persuasion tactics. Get new clients ASAP to quickly expand your business, increase your revenue, and exceed your year-end goals with Ashley Greeno's tried-and-true direct communication strategies.
Set your business goals for 2023
Kelly Pech shares how you can set realistic goals and create a plan that encourages exponential sales growth.
Disclaimer: The advice featured in this guide and on the blog was sourced from our community members for sharing general information and knowledge. For specific legal, financial, tax, mental health and professional advice, please consult an authorized professional.