Often times, I get asked about the ins and outs of content strategy and SEO. Although most self-employed professionals are somewhat uncomfortable with these concepts, they know it is needed in order to have a successful business in today's market space. In a lot of cases, most are intimidated by its ambiguity. And let's be honest, SEO is not an exact science and there really isn't an absolute answer.
Warning, what you are about to read may startle you…
SEO is only a part of the puzzle and is not a guarantee! Everyone strives to be at the top of any search result, and all though SEO will definitely help to establish your ranking, it is not a set-it-and-forget-it situation. Constant attention to your audience, refreshment of your content, and the implementation of some established technical guidelines are really the only way to increase your visibility and rank high.
Any technical person that promises that they can make you rank number one should be avoided at all cost. Unless that person is Mr. Sergey Brin (Co-Founder, Google) himself, the constant change in human behavioral patterns and algorithms make it impossible to stay on top without persistent strategy being applied.
Just as the ever changing, fast-paced world of technology is here to stay, so is SEO. Where it used to be this 'thing' that you would just have your IT consultant tack onto the backend of your beautifully designed website, SEO has now become an important part of your entire journey as you build your brand and establish your digital presence.
I know this may seem a bit daunting and overwhelming, but there is a simple tried and true formula I use that always guarantees results. Being a strong believer in The Rising Tide's Society and its mantra, I want to share it in the hopes of empowering you to take your business to the next level.

In order to understand this formula, it is important to define what SEO is and what it has evolved into. In layman's terms, SEO (search engine optimization) is the art or process used to drive traffic to your website and obtain a favorable ranking position on the search engine result pages (SERP) for search engines like Google, Bing, and Yahoo.
I use the word 'art' because these techniques are unique for every client and must compensate for search engine algorithms that are complex and ever-changing. In fact, optimizing your website with tactics like adding proper tags and using appropriate keywords is only a portion of how to make your business discoverable to prospective customers. In our company we use the term Digital Media Optimization (DMO) to describe what SEO has evolved into.
We define DMO as the art or technique of optimizing all digital assets in an effort to establishing a cohesive branding strategy that drives traffic and increases discoverability.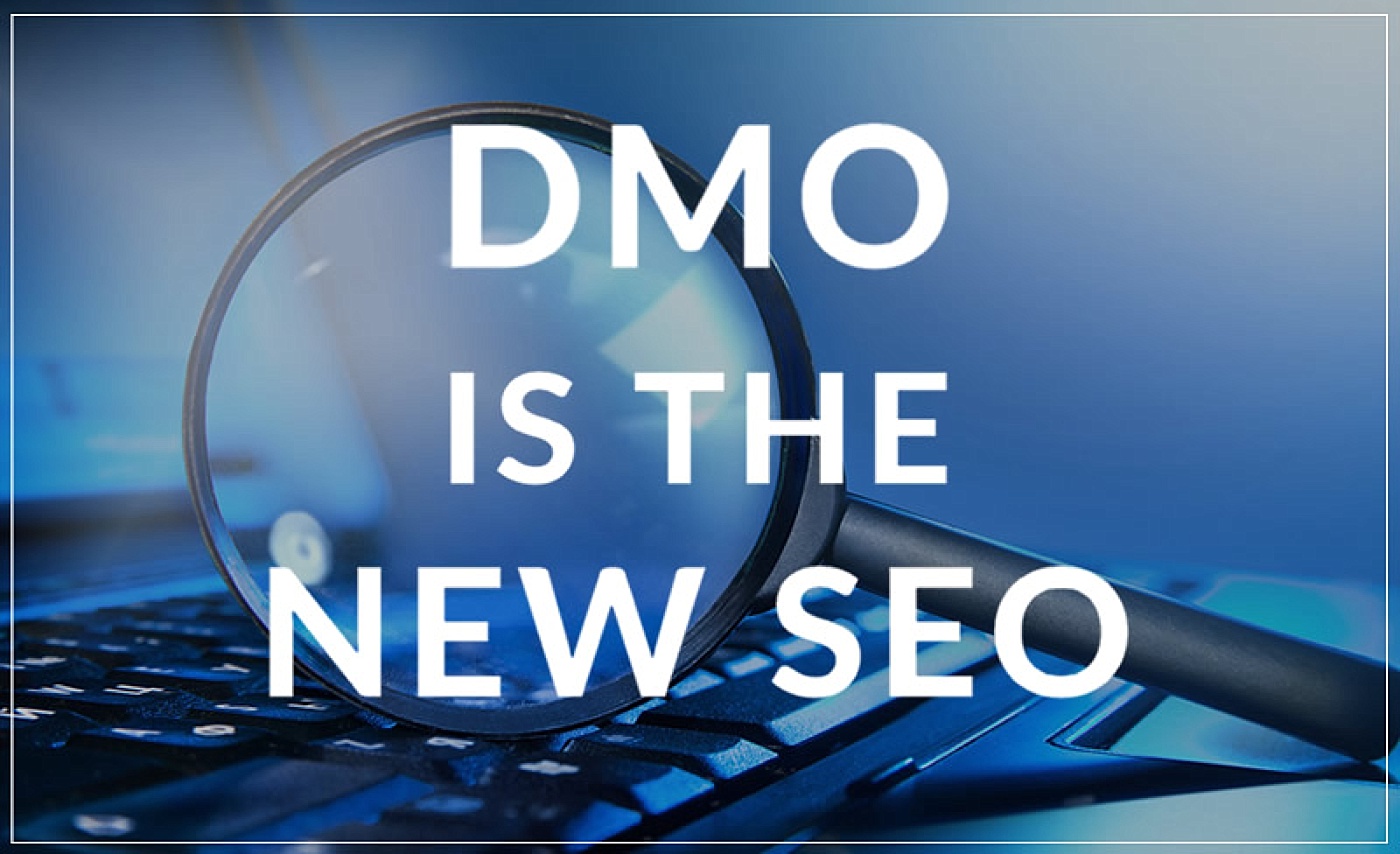 Simply stated:
DMO = Content + Relevancy + Frequency
Nowadays, prospective customers aren't only finding you through Google, they are discovering your brand on Instagram, Snapchat, and many other digital touch points. As a result, your digital content and entire online portfolio must consist of a combination of those three key components in order to be optimized for today's search engines.
I like to use the example of a fisherman, but let me preface with this disclaimer: I have never gone fishing or caught a live fish, but the concept is so similar; it helps give perspective to the scenario of a self-employed professional, looking to attract and catch that prospective customer.
Here is the breakdown:
Content: Having good content means that you are speaking the same language as your target market by being creative and utilizing the keywords in your copy that they would use in order to connect with you. With the example of a fisherman, he/she would have to set some bait in order to entice fish to come. So the goal is to be digitally cohesive, transparent in your copy, and engaging in order to attract your target audience. You also want to tag everything (content and images) appropriately in order to make your content easy to find.
Relevancy: In order to be relevant, it is extremely important to research your target market and understand their needs. Being relevant means that you are meeting your prospective customers where they are in order to build a relationship and establish trust. The goal is to hang out where they hang out, create content that would be of interest to them, and connect with other brands that attract the same audience. Just like a savvy fisherman would place his boat in a prime location at the right time with the right type of food to attract a specific type of fish, you should place digital content across all the right channels to draw in your target audience.
Frequency: How often are you generating new content, writing a blog, or posting on social media? How often are you being mentioned or referenced online? This is what frequency is all about. Search engines are keeping tabs of how many times your digital content is getting referenced, shared, liked, re-posted, or commented against. So you want to make sure that you are keeping a steady pace of generating new content that is intriguing to your audience.
Overall, your objective for growing your business awareness has not changed, but the tools and techniques that you need to use will continue to evolve. Whether you are launching a new marketing campaign or re-branding your media with a fresh look and feel, creativity and logic must go hand in hand. If you stick with incorporating great content that is relevant to your audience and posting on a frequent basis, you will increase the organic ability for your brand to be discovered. Mastering this ever-evolving business landscape can be trying, but have fun with it and let your passion shine through your content.