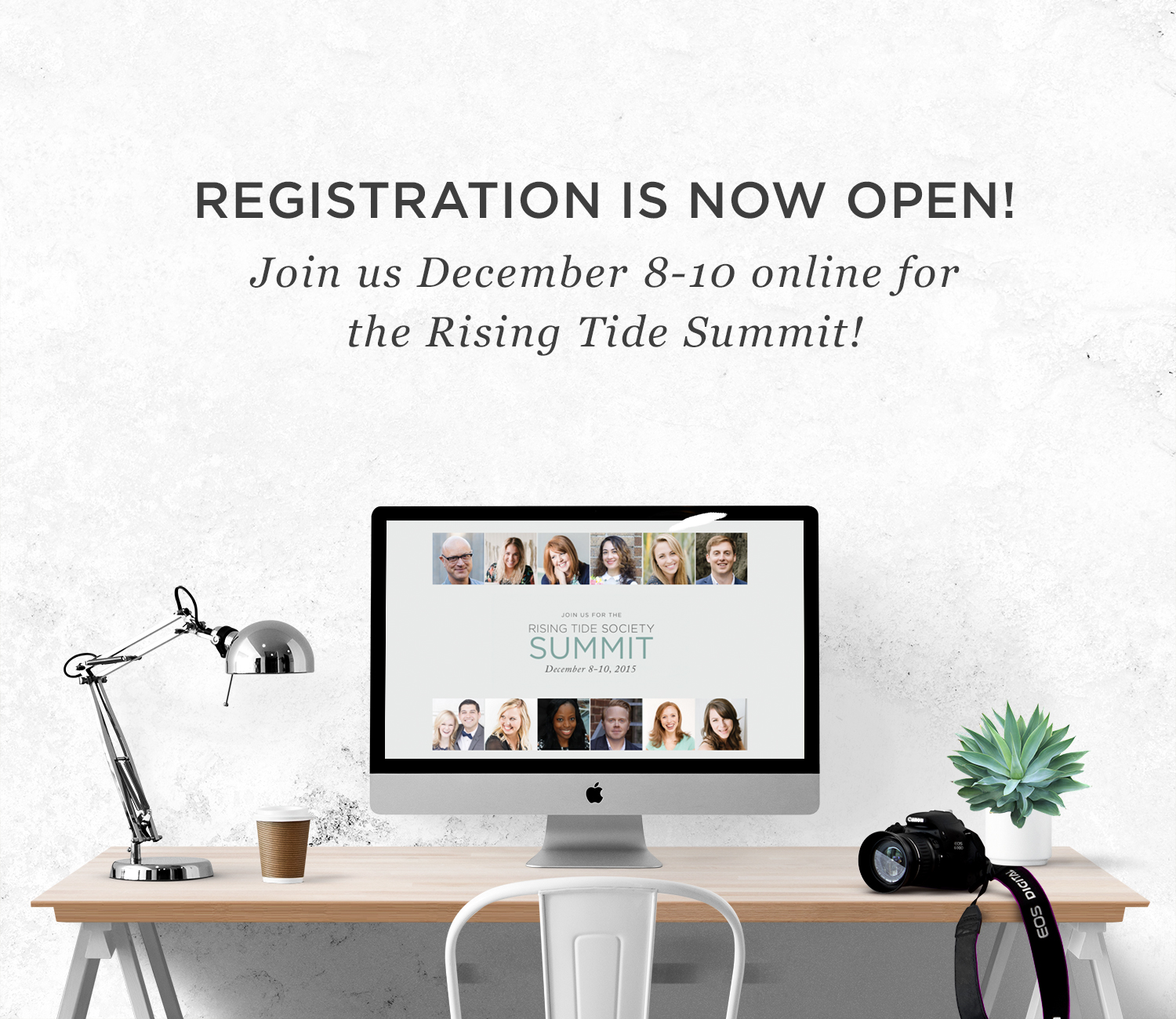 Summit Registration opened early this morning! A LIMITED QUANTITY of early registration tickets go on sale today for $79. Once the early registration seats are gone, tickets will be sold for $129. Get your tickets TODAY!
Three nights, nine speakers and daily activities for the Rising Tide community! We expect seats to go quickly!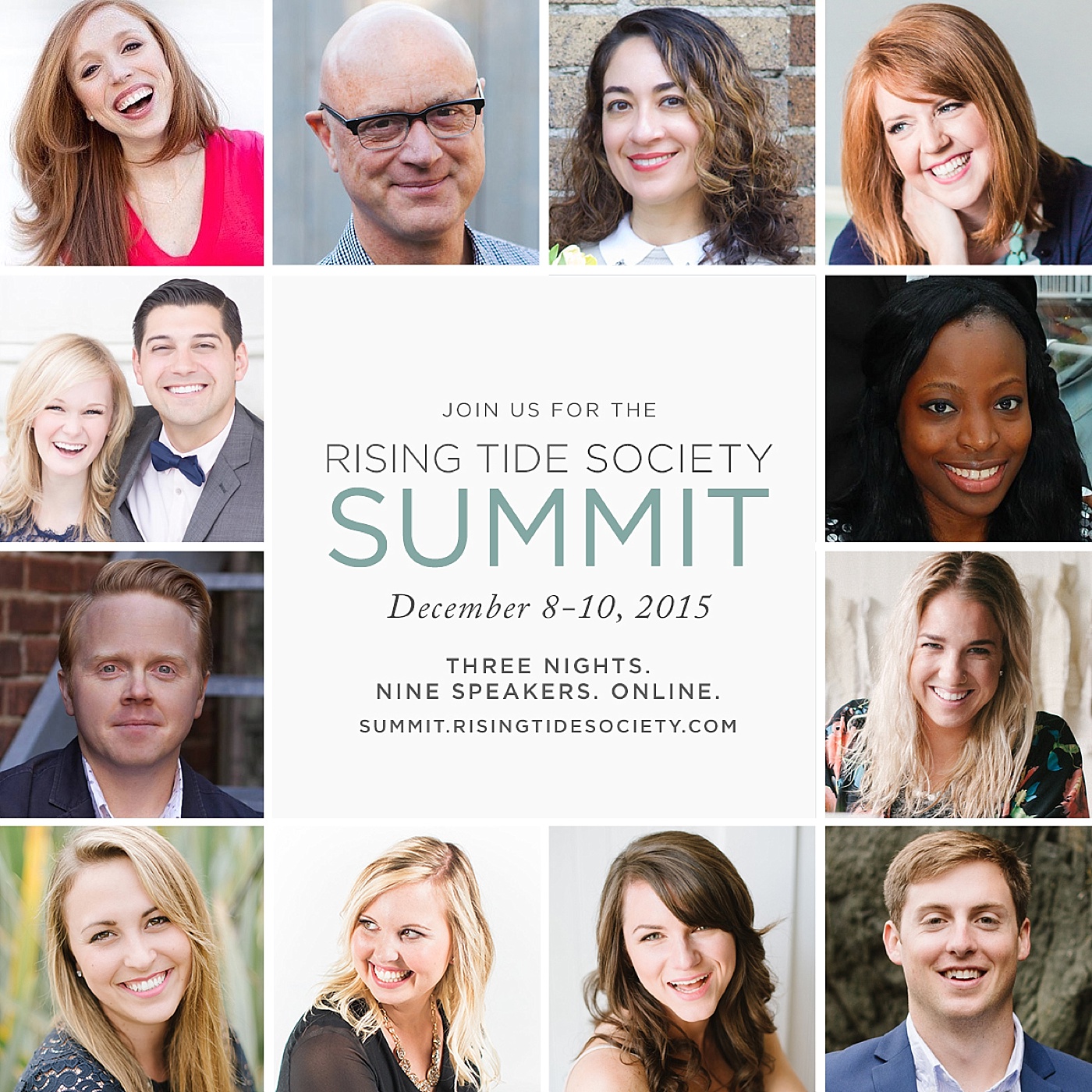 The Speaker Line-Up
Jeff Goins
Best-Selling Author, Speaker & Entrepreneur
Lara Casey
Editor-in-Chief at Southern Weddings & Author of Make it Happen
Katelyn James
Wedding Photographer, Educator, & Speaker
Kunbi Odubogun
Founder and Editor-in-Chief at Aisle Perfect
Amy + Jordan Demos
Wedding Photographers + Educators
Douglas Atkin
Global Head of Community at Airbnb
Jenna Kutcher
Watercolor Artist, Photographer & Educator
Kat Schmoyer
Founder of the Creative at Heart Conference & Wedding Planner
Kiana Underwood
Florist & Founder of Tulipina Design
Join the Rising Tide Society in its efforts to empower and educate creative entrepreneurs around the world!