There's a little-known secret among successful entrepreneurs that sets them apart from the rest, and I'm about to give it to you. Ready?
Treat your business like a business.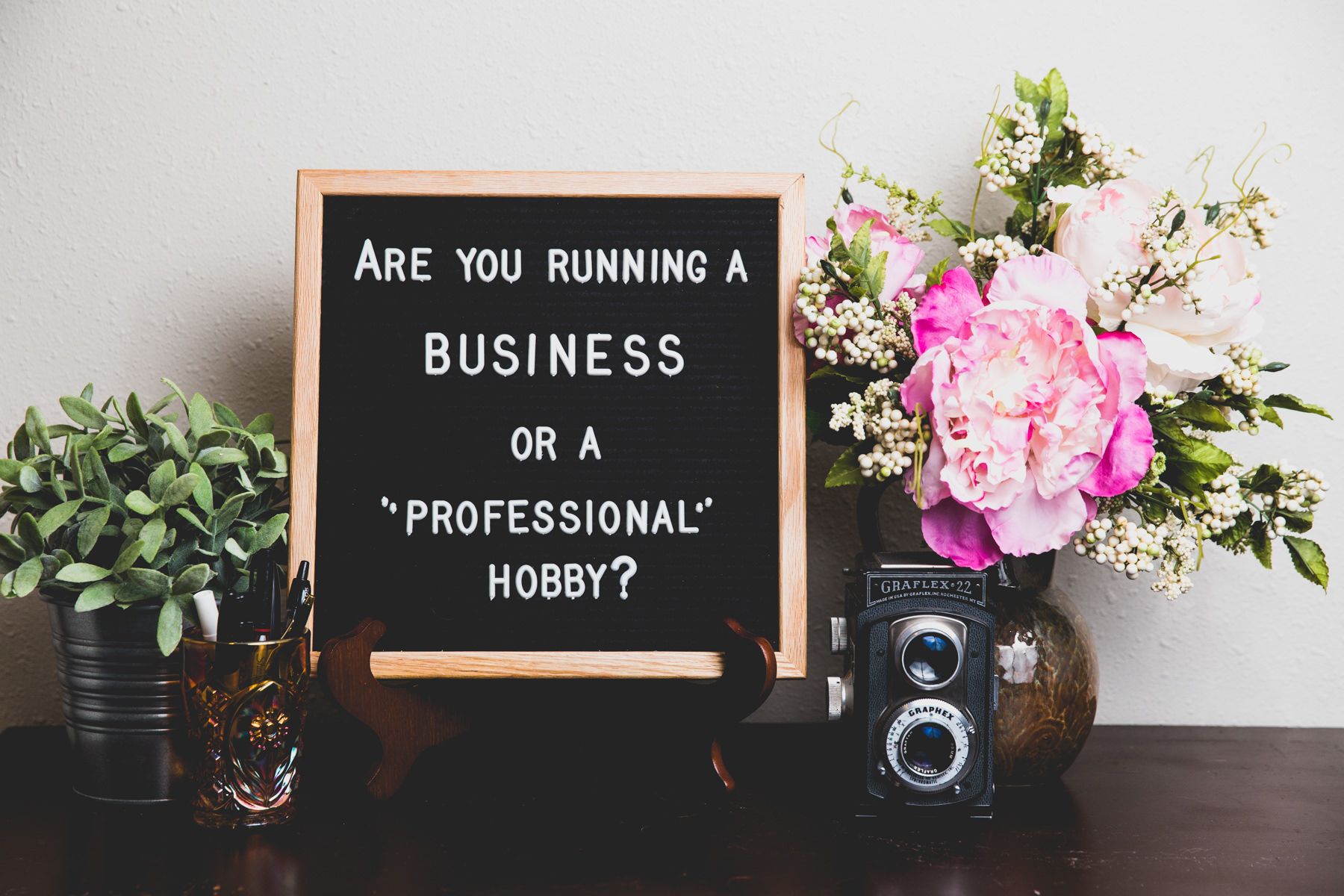 I get it, that's easier said than done. To produce truly great creative work, we have to pour ourselves into it. We take the time to get to know our clients, to perfect our craft, and to honestly feel the moment and transfer that into something beautiful and worthwhile. Because of that, we creatives are sensitive and self-conscious about our work. We hold it close to our hearts because it comes from the heart.
But to survive in this world, we have to turn that time and talent into cold hard cash. You can't pay your mortgage, taxes, and grocery bills with good feelings or beautiful artwork. To run a successful creative business, you need to step outside of yourself and bring in the figurative bacon.
So how do we make that shift? How do you create great work and also run a successful business?
First things first—we need to stop undervaluing ourselves because of some unacknowledged fear and start charging what we're worth. And by "worth," I don't mean the subjective value of artwork. I mean charging enough to cover all of your expenses, including time and experience. We are only doing ourselves (and our entire industry) a disservice if we can't combine our creative work with sustainable business practices.
For me, it helps to think of myself, and my work, through two different paradigms. The first involves thinking of yourself as a creative. This is what lets you hone your craft, feel the moment, and create something worthwhile.
The second involves viewing yourself as a business owner. In this paradigm, you should shift your mindset to see your work as objectively as possible. Think of your "business self" as someone who hired your "creative self" to do a job. This will help you to be more efficient with your time (and not spend too many hours editing) and streamline your workflow.
In this business-owner paradigm, you're working to translate your craft into something valuable to potential clients, to know and use their language, to be responsible with your business budget, and yes, to sell. You're communicating the creative value so that the monetary price tag seems legit. Your "business self" is the self that sees the numbers and the bottom line as a main priority. Bring that self out from wherever they've been hiding, and brush off the dust. This is the part of you that will keep the "creative self" in line.
The other key is to take the time to identify, build, and implement sustainable business practices. Know your brand, know your market, and most importantly, know your numbers. This takes a time investment, and often a monetary investment, because it isn't guesswork. You won't be shooting from the hip and crossing your fingers that it will all work out. It's research, it's analysis, and it's application.
Maybe that means hiring an accountant, a designer, or a consultant. Maybe it means taking a workshop or enrolling in a community college business class. My point is, make business development a priority. It will give you a much bigger return on investment than new gear, supplies, or more vectors/actions.
True, it's not always as fun as doing what you love (your craft), but putting in this time up front will help to alleviate years of stress and anxiety. You'll actually be able to prepare for growth. . . and taxes.
Now that the secret to success is out, go forth and own it. Tackle your business like the boss that you were born to be.