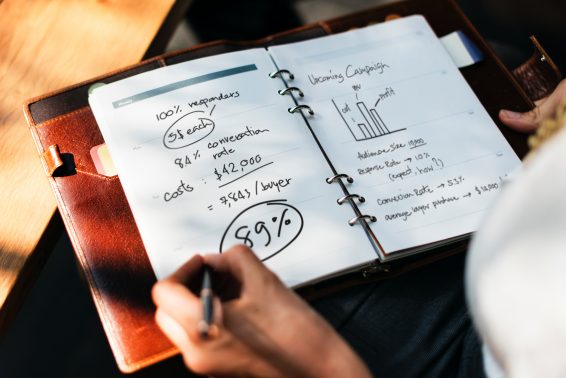 "If you can't measure it, you can't improve it," said Peter Drucker, the father of modern business management. His now-famous quote is a powerful reminder that goals and aspirations are great, but in order to know where you're going and where you've been, you must first establish your most important routine: year-round business analysis.
Paying attention to all of the details of your business can feel overwhelming. During the busy season, there's little time to devote to recording and reflecting on the latest data. And the slower seasons (when they exist at all) come with their own sense of immediacy, as you try to cram in everything you can't get done during peak operations into your schedule.
It's easy to let the urgent take away from the important. However, not making year-round business analysis a part of your routine is a gigantic mistake.
As daunting as this may seem, there is a relatively easy solution that will help you stay up-to-date with your analyses while still operating efficiently: establish a quarterly routine. Breaking your year into quarters not only makes year-round analysis more manageable, but it allows you to flag important to-dos as they come up.
Here are the essential areas to look at during these quarterly reviews:
Financials
Taxes are critical to most businesses and time-sensitive. Depending on your tax structure, you might be required to prepay certain taxes regularly. In addition, if you have a staff, you are responsible for making regular employment tax payments throughout the year.
Consult with your accountant and create a calendar of important dates so you don't miss any filing or payment deadlines. Use software to compile and store your data so you can compare your tax liability in previous years and accurately anticipate what you will owe next.
Make sure to put this quarterly appointment with yourself on the calendar well before impending deadlines, so you have time to review upcoming dates, fill out any necessary paperwork, and allocate any funds that you may need.
Marketing
Once per quarter, set aside a day or afternoon to review upcoming editorial deadlines, choose target media for the next three months, and evaluate the requirements of these publishers.
Make an "Important Media Contacts" file so you can access it easily when you have questions or are ready to submit something. Then, take this review time to anticipate what you will need for your next round of submissions. Contact clients and colleagues with requests for permission to publish, details about their experience, and any available photos.
Set up a cloud-based storage system where contributors can upload their information and files directly instead of emailing them to you, and implement a simple project management system to assign and track marketing tasks for each member of your team.
During your quarterly marketing review, you should also follow up on any new contacts you've made with editors and publishers, create any necessary write ups for upcoming deadlines, and update (or create) your spreadsheet of open inquiries, promised publishing dates, and links to pieces that have recently gone live.
Your team
Formally check in with your team members at least quarterly, and more often if needed. Address recent job performance, make recommendations for improvement, and seek feedback about your company environment and their job satisfaction.
Look for valuable team members who might be mismatched with their current job functions, and make any necessary adjustments so that everyone is working where he or she is most useful. The effectiveness and morale of your team have a huge impact on your company's success, so don't neglect to attend to this area regularly.
Operations
Once per quarter, take a bird's-eye view of your operations. Do you need to adjust anything to improve efficiency or performance? Could you save time by automating a procedure or using an app to do something faster or more accurately? Do you have systems in place to monitor your inventory, measure customer satisfaction, disseminate important information, and handle inquiries by prospective clients quickly and effectively? Do you use software to help you schedule meetings, manage customer files, send important company news, and remember critical dates?
These quarterly reviews of your day-to-day operations will help you prevent important details from slipping through the cracks. During your review, reflect on the data, discuss different ideas for improving performance, and choose which areas will receive your attention for the next 90 days.
Identifying the need for regular analysis and establishing a quarterly routine are the first steps towards improving your business for you, your team, your colleagues, and your customers. If you make these routines a priority, you'll soon be rewarded with peace of mind and better control of your company's future.