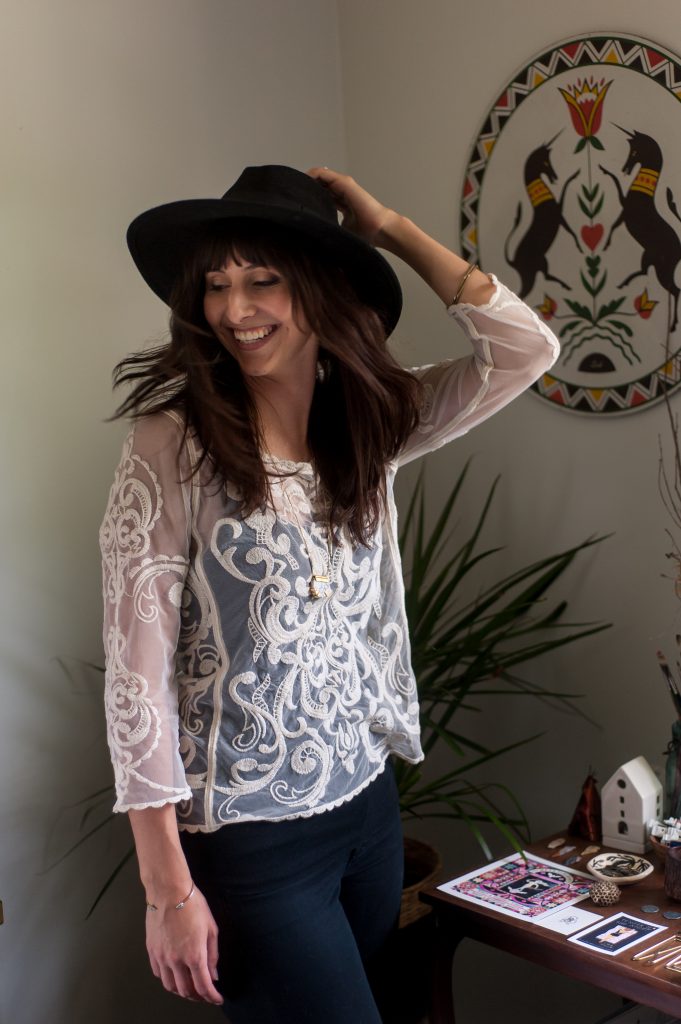 This past June, HoneyBook member BreeAnn Veenstra celebrated a major milestone: Wildship Studio, her design studio offering illustrated stationery, paper products, art prints, and goods, turned five years old. "You always hear about how few small businesses make it to the five-year mark," BreeAnn said. "My favorite illustration professor also warned us that it takes five years before your illustration career becomes established or stable. So it feels great to not only be still standing, but actively growing." With Wildship Studio's success, BreeAnn quit her part-time day job the same month, focusing on full-time illustration and design. Here, she shares how she knew being a creative business owner was a viable career path, how she overcame feeling "terrified" the first year, and which business tool she uses to manage custom projects and freelance work.
Please tell us a little bit about yourself.
Hi there! My name is BreeAnn Veenstra and I am an illustrator and designer living in Grand Rapids, Michigan. After graduating with a degree in illustration in 2009 and spending several years freelancing, I founded Wildship Studio in 2013 to pursue my creative work on my own terms and in an industry I love: paper goods!
How did you start Wildship Studio?
I suppose I had an entrepreneurial spirit even as a child without realizing it, so while I didn't plan to start a business in my college years per se, I can't say I'm at all surprised. As a kid I used to sell my artwork in my neighborhood in lieu of a lemonade stand, and then soon began selling my drawings and little clay sculptures at the art fairs where my father, who is also an artist, had a booth. I think watching my father run his art business really taught me at an early age that being a creative business owner was a viable career path.
I initially founded Wildship Studio by designing custom illustrated wedding invitations, but my love for paper and printing processes quickly spread to other areas and I found myself designing holiday greeting cards. I'd already been selling high-quality art prints of my illustrations long before then, so my interests naturally joined forces to grow to a line of illustrated goods.

What's the story behind your shop name?
Wildship uses '-ship' as a suffix. Think of similar -ship words that indicate a condition, state of being, character, or craft: fellowship, kinship, horsemanship. Wildship is about living in a state of nature; not tamed or domesticated. My goods are all designed to embrace your inner wild while bringing you closer to the outer wild. I'm all about finding kinship between your fellow human, flower, and beast, and discovering those moments of unbridled beauty within us and around us. That is what I call Wildship.
What was the biggest challenge you faced early on in your business?
Oh my gosh, my whole first year of running a business I was TERRIFIED. Sure, it was really exciting, but the whole time I was just like, "I have no idea what I'm doing!" I think I tried the whole "fake it til you make it" philosophy, but it was such a struggle because despite seeming cool and put together on the surface, my fear was stifling me. I realized it was really holding me back from diving in and taking important creative risks, so in the new year I chose the word "roar" to become my personal mantra/challenge for the year. (Yes, it was definitely inspired by the chorus of Katy Perry's song, Roar.)
I joined my local chapter of The Rising Tide Society (that I now co-lead!) to connect with other creatives in the same boat as me, and I started drawing empowering and powerful women to channel their inner strength. Having a community of other creatives who understood what I was experiencing and to lean on and inspire me was so incredible. Slowly I gained confidence in knowing it was okay to make mistakes and falter as long as I tried. It's so much better to do and fail than to not even try and never know.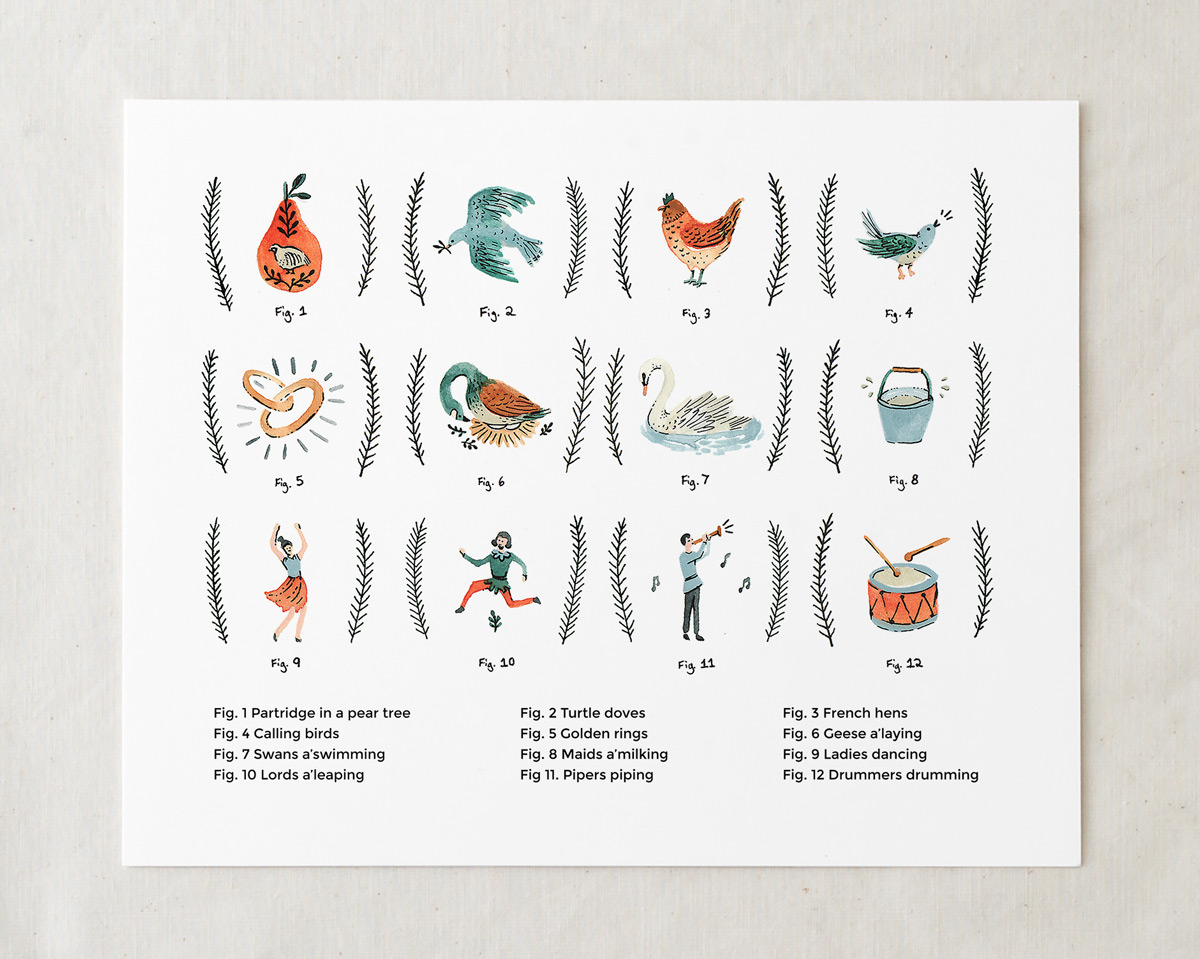 How do you use HoneyBook in your business?
I use HoneyBook to track my custom projects and freelance work, especially when it requires a contract (which is always). The ability to conveniently send contracts, especially with the use of templates, makes drafting up or tweaking new ones all the more easy.
Freebie: Get your free contract template written specifically for small businesses by starting a HoneyBook trial here (no credit card required). Find it under Tools>Templates.
Which marketing tactics have you found most successful for finding new business?
I try to use Instagram and email newsletters to promote my business, but I admit I'm terrible at doing it consistently so it's not as effective as I know it can be. I get most of my new customers by attending various artist markets and indie craft fairs, which I love because then I'm able to meet people in-person and establish a personal connection with them.
Pro Tip: For the wholesale side of my business, I've been using Wholesale In A Box to discover shops all over the country. That's connected me with some really cool boutiques and stores that now stock my work on their shelves.

Which item is featured in this year's gift guide? Why did you pick it?
My woodland alphabet baby blanket, which is made of 100% organic cotton and hand-sewn in the USA is featured in the gift guide. It makes such a lovely and unique gift for the newly expecting, but I've also had couples hang them as wall tapestries in their kids' playrooms or nurseries.
I especially love it because I worked with two other American small businesses to make it happen: a print shop that prints my illustration on the fabric using eco-friendly (and baby-friendly) water-based inks and the sweetest seamstress who lovingly pre-washes and hand-sews each one for me.
Favorite piece you've created in your career?
Oh that's so hard to choose just one! I really love my woodland alphabet painting, but I'm also partial to a painting I did of everyone's favorite little white whale, baby beluga.
I also have an illustration based on the Norse afterlife, Vahalla, that is one of my favorites despite only being in a half-finished state. It has all these little valkyries riding around on horses, and I think they are just the fiercest and coolest women. Maybe I'll finally finish it in 2019!

Where do you find inspiration for your work?
My biggest source of inspiration comes from being outside, preferably immersed in the wilderness. I like to say that I have the lakes in my pores and the mountains in my blood. (I was born in the foothills of the Big Horn Mountains and grew up in Michigan.) And by that, I really mean that I am made of nature and live for nature, so it only makes sense that my work reflects that passion.
I am inspired by noticing small details in the outdoors, like a patch of lichen and moss growing on a fallen tree, and I carry that into my work by incorporating playful little details for people to discover and explore. To sum it up, I crave exploration and discovery, and through my work, I try to encourage these pursuits in other wild-hearted souls.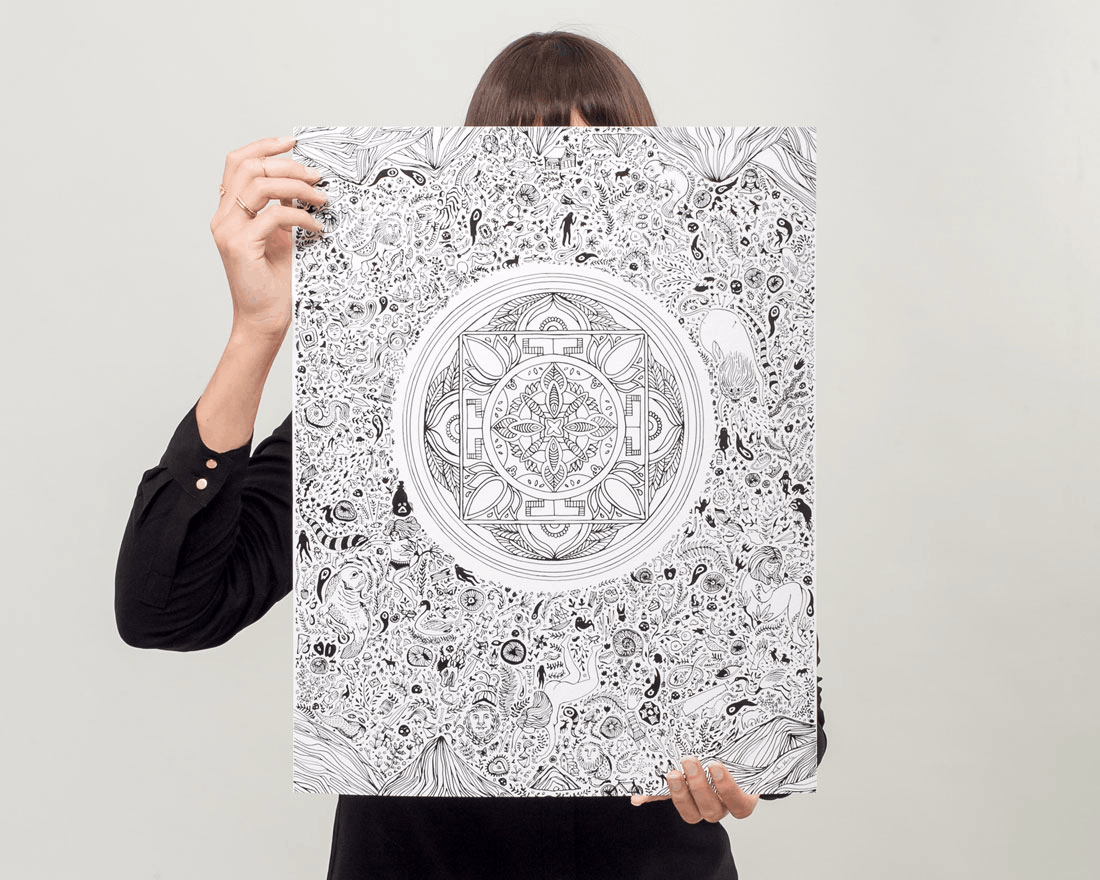 HoneyBook, the best crm for solopreneurs, streamlines everything you need to manage your business into one place. Manage projects, book clients, send an online invoice and get paid through our online payment software. Now peace of mind comes with just one login.
Plus, three more posts you might like: