gave you HoneyBook for
gave you HoneyBook for
for
Home for your creative business
Oops, the referral link you used is
no longer active
Try HoneyBook free for 7 days
Manage projects, book clients, send invoices and get paid — all on HoneyBook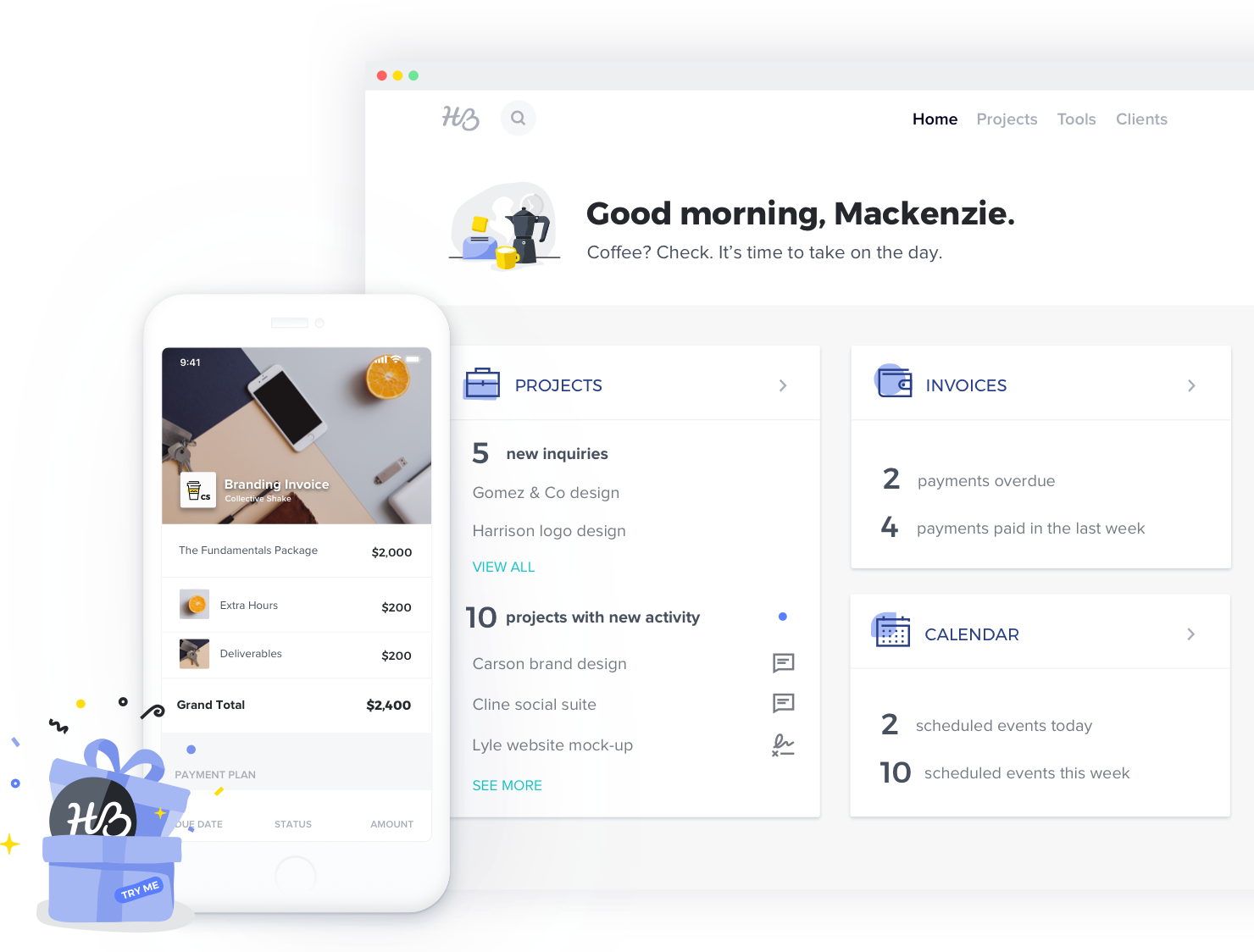 gave you HoneyBook
Home for your creative business
Oops, the referral link you used is
no longer active
Try HoneyBook free for 7 days
Invoices
More cha-chings for you
Secure and easy digital payments
Payment schedules and reminders
Auto-saved item bank
Tell me more
HoneyBook invoicing is a way to get paid extremely easy, fast and without any troubles.
Mark Dickinson
Mark Dickinson Photography
Proposals
Professional and flexible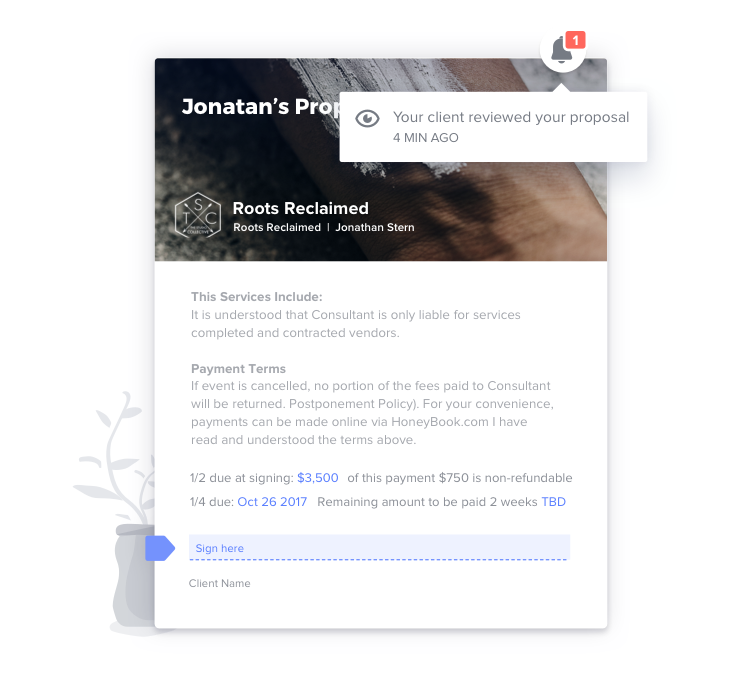 Invoice, contract, payment all in one
1-2-3 client booking process
Professional branding
Tell me more
I think this is the greatest thing ever invented. I love the professional proposals and streamlined processes.
Kelly Hillis
The Perfect Posey
Scheduling
Book meetings 2x faster
Share your meeting link and get booked
Fully customized to your brand
Confirmations and reminders
Tell me more
Contracts
Legit and ready-to-go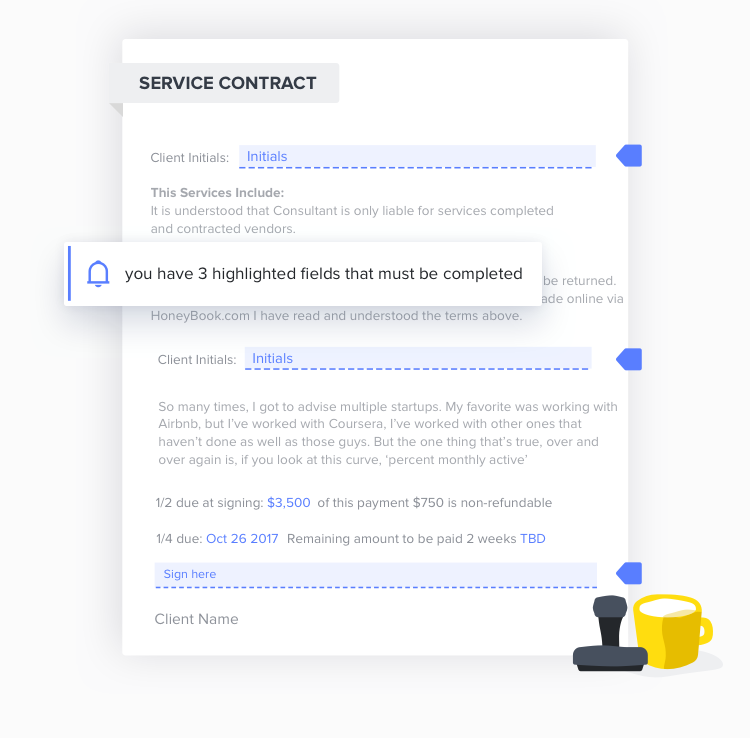 Legit online signatures
Smart bar highlights where to sign
Instant notifications when a client signs
Tell me more
I eliminated paper contracts 🙌 and now my clients can easily sign online!
Erin Girouard
Erin Girouard Photography
Automation
Productivity on overdrive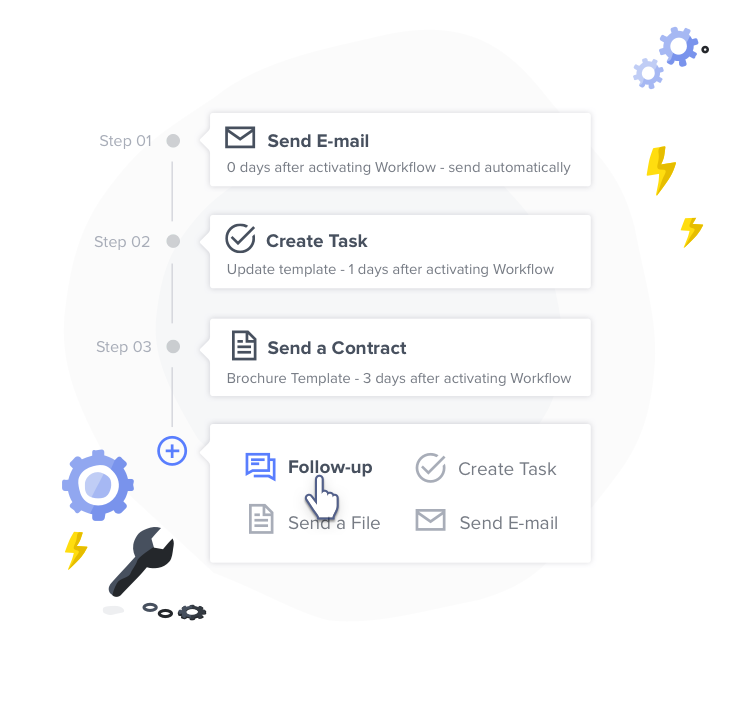 Custom step-by-step workflows
Automate emails, tasks, and more
Save time and brainpower
Tell me more
It has cut my workflow time in half! I'm so impressed with the elevated look I get to provide to my clients.
Allyn Childers
Sweet Pear Photography
Integrations
Efficient and easy to use
HoneyBook seamlessly integrates with all the tools you already use, so that you can work more efficiently than ever.
It's the overall package that makes my life easier
Mandy Ogaz
The Potted Pansy
All-in-one
Simpler, smarter business
End-to-end client management
State of the art mobile app
Booking, payments, reports and more
Tell me more
It is a breath of fresh air to be able to handle everything (client communication, contracts, invoices, questionnaires) in one platform.
Kristal Hacker
Hacker Medias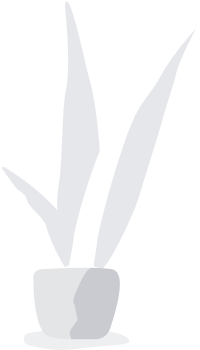 ALL-IN-ONE PLATFORM
With HoneyBook, you have all the features to run your business
seamlessly from proposal to invoice.
Templates
Create and send branded proposals, contracts, and invoices
E-Sign
Allow clients to book you with online sign and pay
Invoices
Create and send branded invoices
Contracts
Create and send branded contracts
Reports
Track your monthly income, leads, and bookings
QuickBooks online
QuickBooks
Sync payments with your QuickBooks Online
Automation
Stay on top of client tasks with automated alerts and notifications
Calendar
View your bookings, appointments, and due dates
Activity
Collaborate and manage all client messages in one place
Time tracker
Track your billable hours and get paid with one-click invoicing
Security
Fraud protection for any payment processed on HoneyBook
Concierge
Get assets and client info loaded for you with personal set-up
Mobile app
Manage your business and clients from anywhere
Team management
Team
Assign team members and share budgets, timelines, designs
Make a professional impression
With HoneyBook, your clients get to view your beautiful proposals, sign & pay effortlessly without ever having to print or mail a thing. All files are stored in one place so you can access them from anywhere - on your laptop or smartphone.
Every invoice, proposal and email you send on HoneyBook is branded to your business and easy-to-use for clients.
Deliver the ultimate client experience

Book faster than ever
Over $500,000,000 transacted and counting
Over $500,000,000 transacted!
From inquiry to final invoice
HoneyBook streamlines and automates your client's experience from inquiry to final invoice.
We keep your clients moving through the workflow with automated reminders and notifications. Your pipeline visualizes where you are with your clients and what you need to work on, all in one place.
The Pipeline
Voted #1 feature by our community
Manage your business from
anywhere
HoneyBook's mobile app ensures you can stay organized and continue running your business from anywhere. Access client details and files easily from meetings or events. Get new inquiry notifications and quickly respond with templates and files, even while away from your office.
Before you go...
Get your free productivity guide for Creatives, by Creatives.
Based outside the U.S. or Canada?
Currently, HoneyBook only supports professionals that are located in the United States and Canada. Please keep in touch for updates.', usaBased: 'SIGN UP (U.S. and Canada)
Oopsie! Can't connect with Facebook
Seems like you're in private browsing mode, try using Facebook connect while in regular browsing mode or sign up using your email.