When I moved from the Midwest to Southern California, I never had dreams of building a team; I was just passionate about planning weddings, having my own schedule and the freedom to create my own destiny. Today LVL Weddings & Events is a team of 20 coordinators and planners, throughout California, Hawaii, Denver and Phoenix.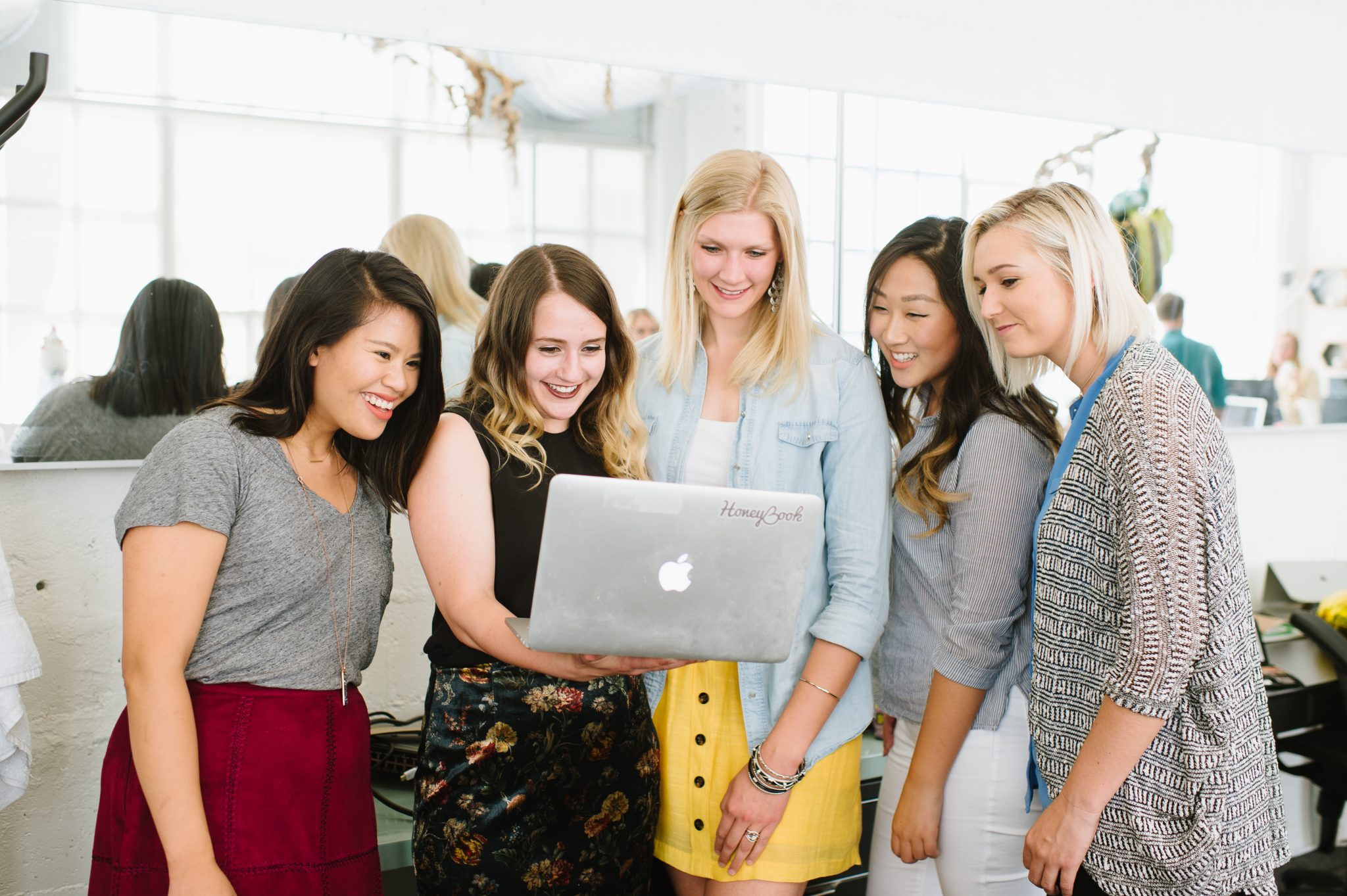 So how do you grow your business? What takes you from 1 person to 20 employees? As I reflect on the last few years of LVL and continued growth, I found 5 key principals of building a team.
1. People Over Strategy. It's extremely important to focus on the people over the strategy first. You could have the best laid plan, but if you don't have the right people in place to execute your vision, it will never really be your true vision. I look to hire people who compliment my weaknesses, not just a bunch of mini-me planners. There's a great book that's been really helpful called Strength Finder, that helps you identify your strengths and then allows you to look from a big picture to discover what kind of people you need on your team that compliment your weaknesses. Although I'm a planner, I tend to be more about the big picture, creating connections with people- I am not a process person or manager. I'll be the first to tell you that on a wedding day I'm not a great trainer- I tell my assistants to just figure it out, follow me around and you'll learn what to do! Kind of a sink or swim mentality! My business partner Heather is the one to always ask 'what's next' to the assistants, and coaches them along to evolve them as planners. That's one example of what people over strategy means to me and an important step in building a team.
2. Creating A Culture. It's so important that before you begin to hire people to think about what kind of culture you want to create. How do you want your wedding business to be? What kind of client experience do you want brides and grooms to have? At LVL "We Believe Perfect Weddings Do Exist" and this is threaded into everything we do to include our yearly team retreat where we come together, regroup and create team comradery.
3. The Rising Tide Lifts All Boats. The basic philosophy here is if you're all working together, sharing information, you'll only lift each other up together and be better as a whole industry. I attribute this mentality in being the catalyst in growing our team. About five years ago, my now business partner but back then competition, Heather, and I realized there was such a lack of community among wedding planners, so we created a Master Mind group. While in this group we read The E-Myth which really was the game changer for the trajectory of LVL. The book breaks out your personality in 3 different types- you're an entrepreneur, a technician or a manager. In reading this book, I identified myself as the entrepreneur and Heather saw herself as a technician. Heather wanted to plan weddings, not run a business. I wanted to focus on the business as the entrepreneur. We discovered we would actually be stronger together then competing with one another because we were able to identify our strengths and had a place to be honest with one another. Don't be afraid to get out there and create community over competition, and raise each other up.
4. Use Technology To Scale Your Business. Until recently, the wedding industry had really outdated systems—nothing for the modern couple or planner. Enter Aisle Planner and Honeybook! We leverage both of these platforms and it has allowed us the ability to start building a team because everyone is operating on the same systems and we are much more streamlined because of technology. It helps you keep consistency, process and quality with all of your team members.
5. Never stop growing. The beauty of when you finally are in a place where you have a team, you've hired the right people, laid the ground work for an amazing culture, creating a community mindset and got your systems in place now you are ready to watch your team blossom and grow. You can take a step back, have some more work-life balance, and see new opportunities as they arise.
Other things to consider when building a team:
How do you know what type of employee to add to your team? Look at the leads coming in. Where do you see a need? If you are receiving leads for full planning, look to hire an experience planner or if you are getting coordination inquiries, look for someone who has some experience in this area and can just use more weddings under their belt before taking on a more luxury client. Ultimately, hire for the future. If you're not ready to hire a lead planner or coordinator at the moment, you may need them a year from now, so bringing them on in an assistant role helps them gain experience under your brand and prepares them for their own future wedding clients.
How do you compensate? You should first consult with your lawyer and CPA to lay the ground work. In my experience you have to make all your staff employees. Classifying as a contractor is not a good idea and I only say this because I have learned from my past mistakes. Our employees are either paid hourly or salary with bonus incentives depending on their position.
How do you deal with team members who leave your team to branch off on their own? Make sure you have a well written employee contract drafted by a lawyer to protect you from any sticky situation when a team member leaves. An example would be if they wanted to use some photos of their past work (under your brand) to promote their new business. In your employee agreement, include language safeguarding you and proprietary information. Is it a disappointment when team members leave? It can be. But in the end, this is the circle of life. Although the time you spent training them is lost, but if they weren't a good fit for your company it may end up being ideal for everyone to go their separate ways. The good ones will stay and help you continue to be successful!
As you're building your team, how do you balance someone with a great attitude but a lower skill set, or vice versa? First and foremost, if a team member has a high skill set but a bad attitude- they're done. You can't change someone's personality. Whereas on the flipside, you can develop the skills of someone with a great personality that will ultimately grow with your business and develop their career under your brand. In our business, so much of wedding planning is psychology- dealing with so many different types of people and personalities, so to have to use energy dealing with a bad personality is too risky for a small business owner. This was a lesson that we've learned at LVL. My business partner Heather is great at training our assistants and planners who need more mentorship, where I focus on building the brand and the business side of things. Our personalities complement each other to continue to expand and manage our team successfully.
If a client chooses to hire your company but doesn't work with you, instead another team member, there can be some confusion or disappointment that the client isn't getting YOU. How do you sell that?
It's simply a shift in sales technique. You sell the company as a whole and let them know you'll match them with a team member who is the best fit for their particular wedding. Ensure the client that who they are hiring LVL are all team members trained consistently to produce the same quality weddings across the board. You're only one person and to address demand for popular dates, we hope to provide our wedding services to more people whom we do with our team of planners and coordinators. If they do want to hire you, let them know your rates are at more of a premium as the owner and a limited number of weddings annually.