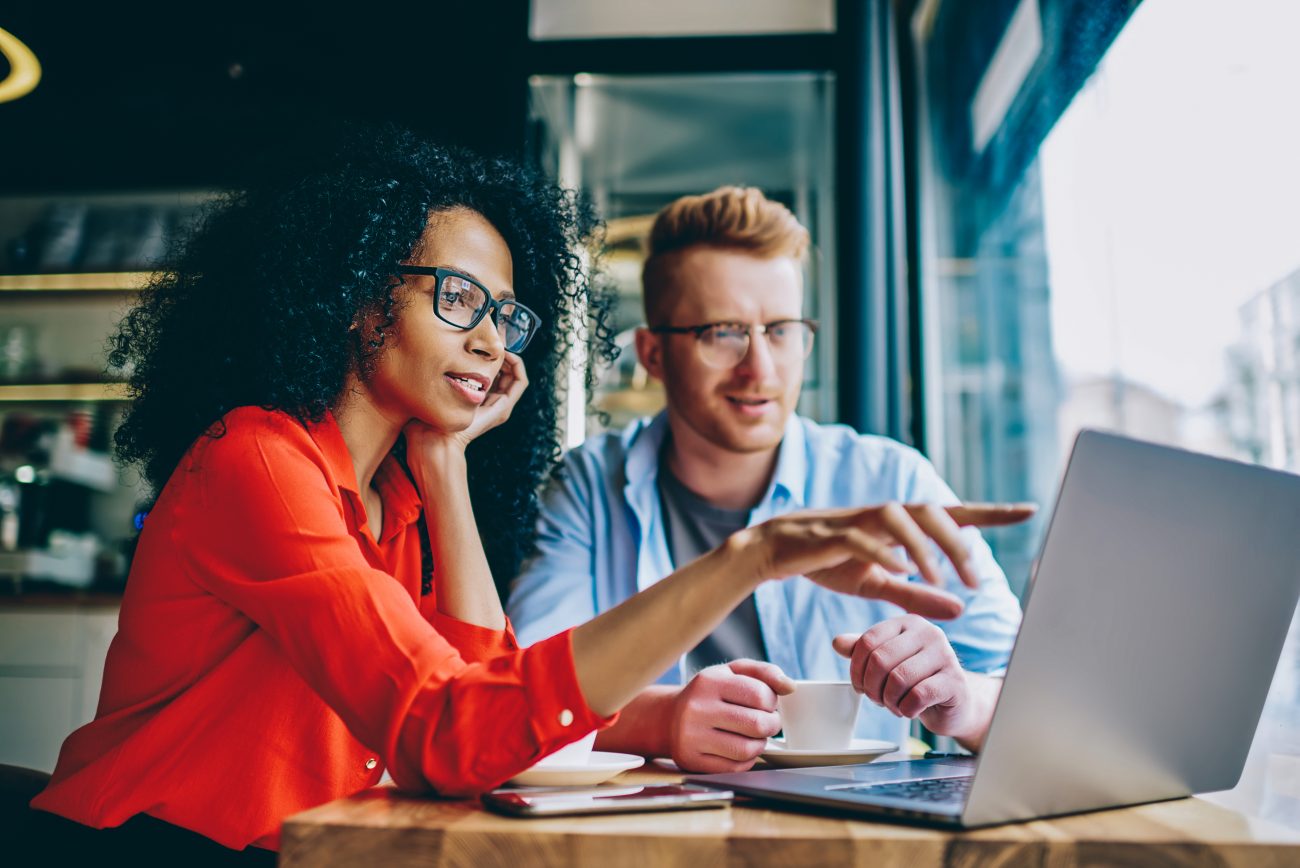 Congrats! Your business is up and running. But you're at the stage where you need some sensible input and smart guidance to leap to the next level.
Both mentors and mastermind groups can help you with that, but how the heck do you decide which of the two is best for you?
STEP 1: Determine What You're Solving For
Do that by choosing the A or B statements below that is most true for you:
ONE VS. MANY
I want input from one specific person.

I think I need different perspectives and ideas from a group of people.
FREQUENCY OF SUPPORT
I'm seeking guidance occasionally, like once a month or quarter.

I'd love to have support and accountability on the daily.
STRATEGIC OR TACTICAL
I feel most stuck on figuring out the big picture of what I want to accomplish in my business.

I am most stuck with how exactly to accomplish my big, dreamy visions.
STEP 2: Is it a Mentor or Mastermind Group?
If you have more A's, a mentor is a better fit for you.
Mentors are a source of wisdom and teaching, but not someone who observes and advises on specific actions in your day-to-day. Think of them as a guide who can help you to see the destination, but doesn't give you a detailed map to get there.
If you have more B's, you're ready for a mastermind group.
A mastermind is a small group of fellow business owners that grow, learn, evolve, and support one another in achieving their goals. Think of them as "on demand" support for whatever it is you need to grow your business. Your mastermind will always have your back and help you through both small and big challenges and opportunities.
STEP 3: Find Your Resource: How to Find a Mentor or Mastermind Group
It can be difficult to find a mentor because there's no natural network or resources for locating them. The best way to find a mentor is to tap into your network. Identify business owners that you admire and respect and ask them if they will be your mentor. You'll get a much higher chance of them agreeing if you make it very easy for them logistically and there's something you can offer back in exchange.
Masterminds come in a few different flavors: do-it-yourself, coach-led, and professionally-managed masterminds.
If you don't want to invest in paying for a mastermind, you can start your own. If there's a coach that you particularly love, ask them if they run a mastermind group. If you're serious about investing in your business growth through a mastermind, choose one that's professionally managed because they are experts at curating and facilitating groups.
Before you join any mastermind group, make sure you ask questions so that you get into a group that's an amazing fit for you. Click here for a list of the questions to ask.
Whether you choose a mentor or a mastermind group, outside perspective and feedback are so powerful to help take your business to the next level. The world's most successful business owners have mentors and masterminds that help them to achieve greatness and so can you.
---
Want to learn all the secrets to choosing the best mentorship or mastermind groups to move your business forward? Get our Ultimate Guide to Mentorships and Mastermind Groups here.
Plus, 5 more posts you might like:
Considering Starting a Mastermind? Here are 5 Things You Should Know
How to Know if You're Ready to Step into the Role of Educator or Mentor
4 Things to Look for in an Industry Mentor
What You Need to Know to Launch a Successful Mastermind Group
Best Practices for Creating Engagement and Action in Your Mastermind Groups