Just as important as the first impression you make with your branding and marketing initiatives—whether on social, your website or elsewhere—is the last impression you leave with your email signature. This is especially true when emailing inquiries who don't know you well enough to get a sense of who you are from a plain text email. Having a well-designed email signature can convey personality and provide thoughtful information in your place. And with our new email signature generator, we've made it easier than ever to get a professional email signature, lickety-split. 
5 easy steps to get a professional email signature: 
Perfect for professionals, small business owners, and freelancers, our email signature generator creates a professional email sign-off in 30 seconds. You're one click away from sending emails in style. 
2. Pick a template
Choose an email signature template that's most aligned to your branding. Don't forget to consider font style (we include both serif and sans-serif options), how front and center you'd like your logo or headshot to be, and the types of social icons that are included. To select your template, simply hover over it and click "Use this template." 

3. Enter in your details
A preview of the template you've selected will now appear on the top right of the page. Fill in your details on the top left side of the page and it will automatically update on the right so you can see exactly what it will look like. Not sure what fields to complete? Follow our email signature best practices to ensure you've included all the important ones. And don't forget to include a picture!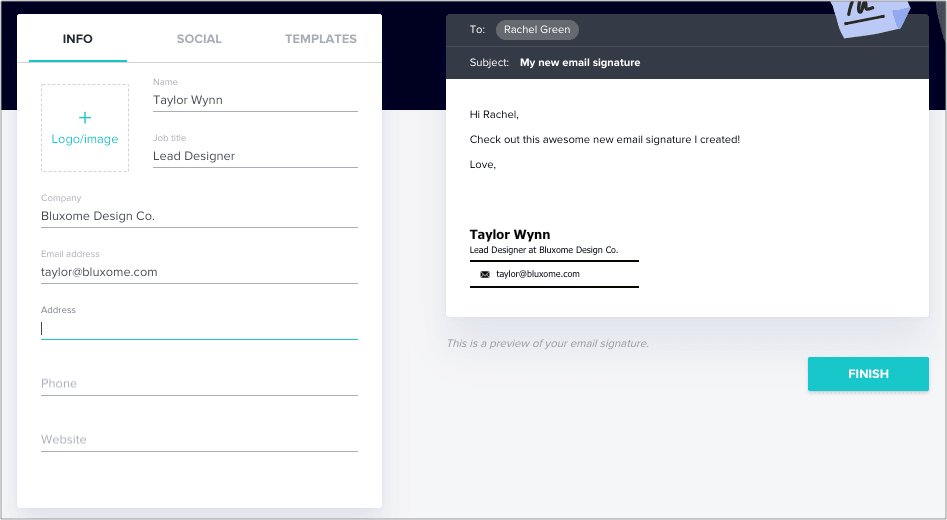 4. Save your new email signature
Once you're happy with how your email signature looks, you're almost there! Just click the Finish button, confirm your email address, then check your email for your new email signature.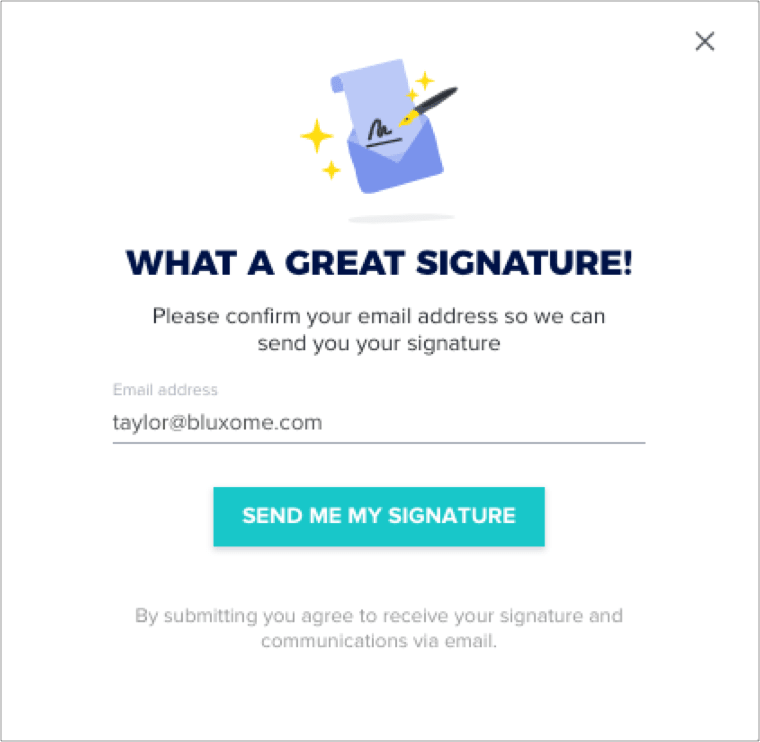 5. Include your new signature in all your emails
Ensuring your new professional email signature is included in every email message is easy. To update it in Gmail, go to your inbox, click on the cog, and then click Settings.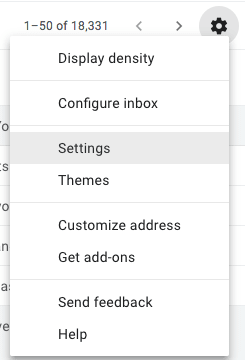 Under General, scroll down to the Signature section and paste in your email signature that we sent to you. Don't forget to hit Save Changes at the bottom of the page.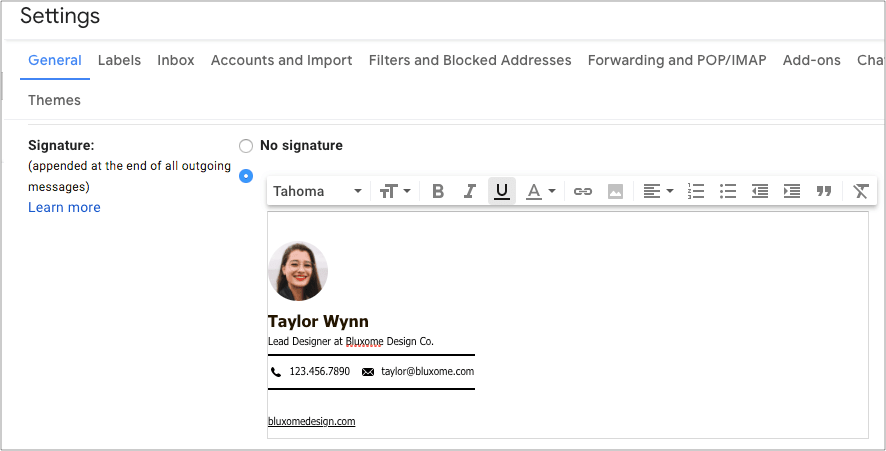 And voila! Anytime you create a new email message, your professional email signature is already included.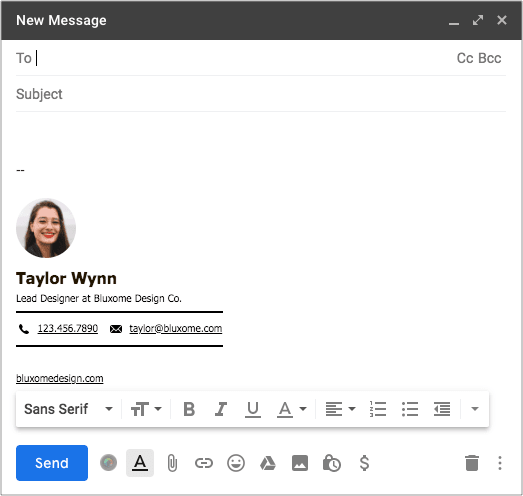 Send emails in style
Ready to upgrade your email signature? Design one that represents your brand as well as you do. Our email signature generator is completely free and allows you to include design elements in all your emails—no coding or Illustrator skills needed—in just five easy steps.