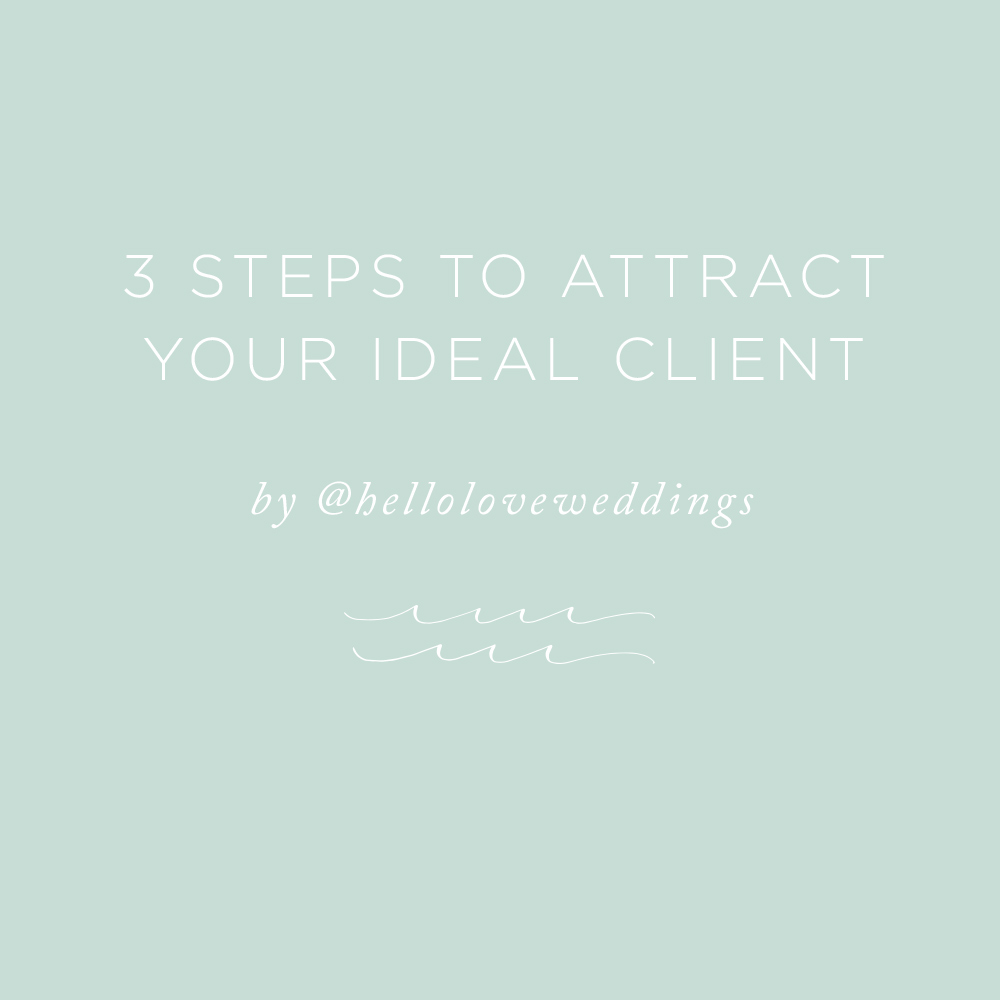 When I started my business a little under 4 years ago, I very quickly learned the importance of attracting my ideal client. You may be wondering, what is an 'ideal client'? A lot of business owners think that an 'ideal client' is one who loves your work and is willing to pay whatever amount you charge. WRONG. Every single client that hires us loves our work and pays our prices – and we know that not all of them have been our ideal client. Can I get an amen? Let's first set the foundation for the tips that I'm going to share today with my definition of an ideal client.
Your Ideal Client: YOUR ideal client is one who not only loves your work and is willing to pay for it, but also has characteristics that allow you to showcase your best work and leave you BOTH happy once your working relationship is complete.
Now that we have the definition of an ideal client established, how do we setup our businesses in order to attract them? I'm here to share with you 3 tips that will help you work towards building a business that will leave your ideal clients running TOWARDS your services instead of away, and also leave them wanting to share your businesses with other potential ideal clients after the job is done! Let's hit it!
1. KNOW YOUR IDEAL CLIENT
I know that this may seem elementary, but as mentioned above, a lot of businesses assumed that their ideal client is simply anyone who is willing to pay – which is hugely misguided. Clients may be willing to pay your prices, but if by the end of the relationship you both (or perhaps just you) are miserable, angry and full of regret – this is not your ideal client.
Just because they are willing to pay, does not mean that they will allow you to showcase your best work, and you both are compatible and able to work well together. Here is the step that a lot of us miss – do the research, find out who they are, what they like, where they shop, what aesthetic they are looking for, and what exactly they are looking for in whatever service it is that you are offering!
2. ALIGN YOUR BRAND WITH THEIR DESIRES
Once you understand who they are and what it is that they are looking for in the services that you offer, then you can begin to make changes in your advertisements (portfolio, blog posts, service offerings, etc.) to bring what they want to the forefront. If your ideal clients enjoy a classic, luxurious feel instead of a rustic atmosphere, then dig through your portfolio and pull ALL of those photos to the front of your website and leave the rest behind.
You may think that a low amount of versatility may hurt you, but in actuality – I have learned that the motto 'quality over quantity' reigns supreme. While I don't recommend that you have 1 piece of work scrolling through the entirety of your website, I will stand firm and say that 2-3 solid jobs that scream your ideal client will go much further than 50 all-over-the-place ones.
This doesn't just go for your website, this goes along with your online presence, the posts that you share on social media, your favorites page, how you present yourself at networking events, etc. Your ideal clients may not even be present, but connections to them WILL which could possibly lead to a referral and, ultimately, an inquiry!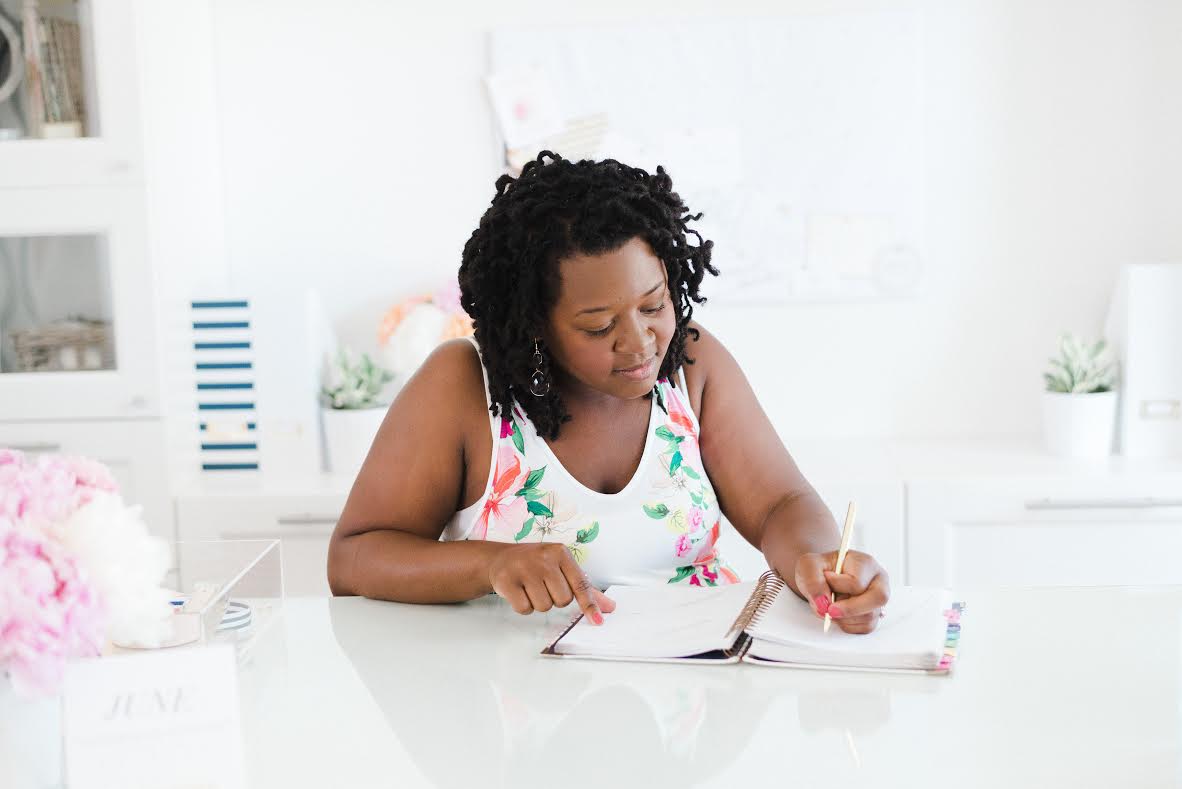 3. LOVE YOUR IDEAL CLIENTS HARD!
What is the most successful way of ensuring that you are able to work with your ideal clients time and time again? By ensuring that when you ARE able to work with them, that you go above and beyond and treat them like royalty. There's no better way to get your ideal clients to tell her friends and family (which are also most likely ideal clients, too!) about you and your work than to give them something to rave about!
I love gifting my ideal clients with special things throughout our time working together including an initial welcome gift, snail mail, lots of hugs, and more! Most importantly, ensuring that, as their wedding planner, that they are continually at ease and that I am doing everything in my power to make sure that their planning experience is a positive one and one that they'll enjoy reminiscing about years from now!
Now that's not to say that I treat my less-than-ideal clients with any less care; however, let's be real and say that on those days when I am just near tears from how much of a misfit those clients and I are – I am not encouraged to do anything that may encourage them to send more less-than-ideal clients my way. I'm just not!
I hope that these tips seriously make you rethink how you are presenting your business to the world, including your ideal clients! And remember, it's okay to not appease to EVERYONE – in doing so, you are attracting your true ideal clients, and reflecting everyone else – which is perfectly okay and will save you tons of heartache and tears down the road!
Allow your ideal clients to build you up and energize you for the next one – not break you down and leave you with little/no energy for you or your loved ones! Thank you RTS for, once again, allowing me to share with all of our pretty cool members – here's to 2016 and attracting our ideal clients!