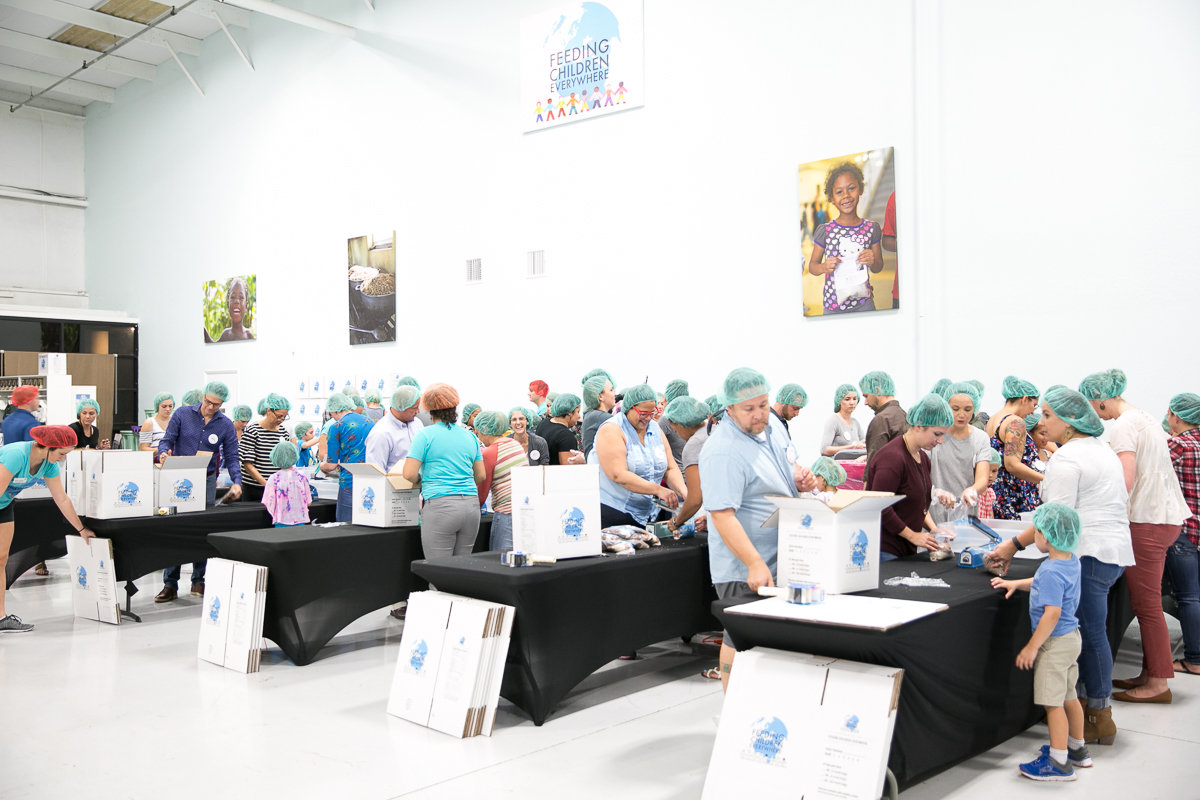 There are three things that I believe you need in order to build a philanthropy business: Insight, Partnership, and Ambition. And although I would like to think that a vision board and endless daydreaming would help me to be a pro at all three, it took much more than that to incorporate them into a successful business centered around philanthropy.
When I (finally) made my way out of college from the University of Arizona (Bear Down!) into the real world, the first thing on my mind was to find a "real job". I just needed a gig that would agree to pay me 40 hours per week, that would provide benefits should I accidentally fall into a pothole (which hadn't happened yet, but the Tucson streets leave endless possibilities to do so), and to provide a place where I could grow. Well, I did find that full time gig which has allowed me to keep the lights on for the past few years, but in the process of becoming an adult I also found a creative community that only Tucson (and Tuesdays Together) could provide. This community helped me build a successful philanthropy business, Celebrate for Good, that allows you to create unique experiences with those you love, we plan it, and a cause benefits. This is my journey to creating this business and how I came upon the three words that shaped my process.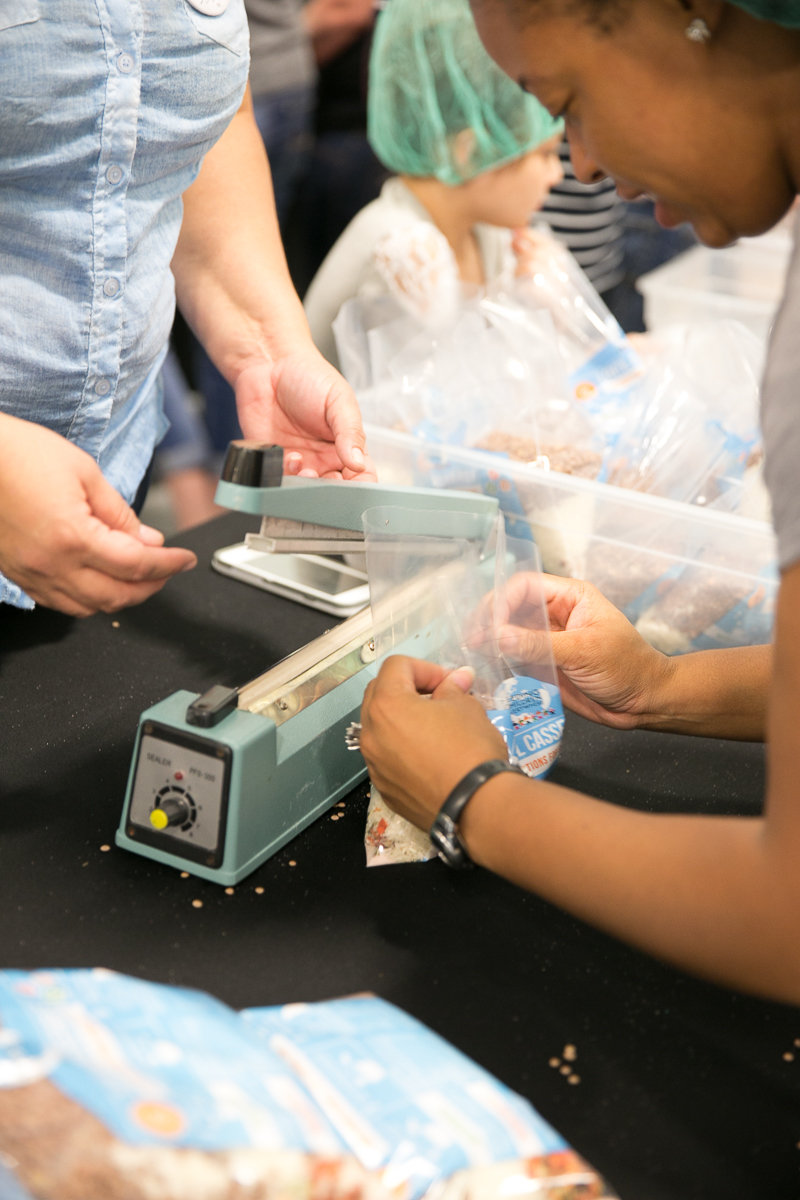 1. Insight
You can read books and articles and watch webinars for days (and believe me, I have). But it is when you take what you have learned, and actually start doing the work that you gain true insights into how a business works.
Experimentation Before Frustration
It is easy to take your most recent idea and run with it. You grab a web domain, you start typing up a blog post, you create an Instagram account and all of a sudden your idea has become a reality. But what most don't realize is that implementing the idea isn't the only reality you face, you also realize that you may have built something that no one has an interest in. SCARY.
I learned this the hard way. After spending a year and a half building an events business, I realized that it took a lot of time, funds, and stress to pull off even the smallest of events. To add to the madness, I was putting on one event a month for fifty to a hundred people. My budget and my intuition told me that I couldn't continue down this path. I wouldn't have been able to make that decision, however, if I hadn't tried first. I also wouldn't have had a successful philanthropy business as a result if I hadn't accomplished (or failed, depending on how you look at it) first. This was probably my most invaluable insight, which led me to creating a solution to a genuine problem.
Our Solution to a Problem
There are two problems that the millennial generation is facing:
1. We are broke (making an average of only $28,000 per year)
2. We are looking for ways to give back that won't break the bank
An average charity gala costs nearly $120 per person, something that I personally can't afford to throw down often. Of course, we would love to attend these events because these types of experiences enrich our lives while changing the world simultaneously. However, we are not typically invited in the first place, and if we were, we couldn't afford to attend.
That was the entire motivation for creating Celebrate for Good. We plan unique experiences where you create valuable memories with those you love most, and allow you to give back to a worthy cause at the same time. How it works:
1. You pick an experience like a living room concert, a gourmet cooking class or a holiday party in a vintage home
2. We plan everything
3. Your friends donate in lieu of gifts
4. A cause benefits
This new model has allowed me to create a business where I am paid for my services before an event is planned (saving my sanity and bank account) and allows me to build a donation into the initial cost (helping me to give back more than I ever thought I could). Thus far, knowing what didn't work has completely changed the way the present business works. Without these insights, I wouldn't have the business I do today or (even worse) I wouldn't have tried at all.
2. Partnership
To grow Celebrate for Good, collaboration was definitely a key part in its success. Despite what some folks may think, we didn't magically accumulate all of our followers (200 to 1800 in less than a year) because we have magnetic personalities and great content. It was really a team effort to get us to where we are today.
Event Collaboration
As an entrepreneur, you are used to wearing 10,000 (maybe an exaggeration) different hats. When people ask what you do, you could technically say that you are any of the following:
* Marketing Guru
* Social Media Strategist
* Bill Payer
* Event Planner
* Networker
* Head of the IT Department
However, that may be a bit of a mouthful and wouldn't exactly fit on an aesthetically pleasing business card. I proved that I could do it all by doing every job under the sun and then I burned out. I decided that I couldn't be everything to everybody and that stretching myself too thin was the very reason I couldn't reach the full potential that this idea deserved. So…I did the most difficult thing that an creative entrepreneur could do: I outsourced. Again, SCARY. And you know what? It was fine, I am fine, it will all be fine.
Relinquishing the control over every detail in my business allowed me the opportunity to collaborate with other people who are doing spectacular things. Over the last year and a half we collaborated with some of our closest Instagram friends to build our social following and to ensure the best event experiences. We worked with our friends at Have Fun Do Good to create a volunteer road trip experience, we hosted a gourmet cooking class at The Carriage House, we partnered with non-profits like Ben's Bells who became a recipient of donations and helped promote our partnership, had quick snaps taken by Nieves Montano and co-hosted events with Creative Tribe Workshop. Each time that we poured out into the community, the support returned ten-fold. We truly believe that collaboration over competition is the way to build a successful business (philanthropy or otherwise) and plan to grow our support system (holla at yo girl if you would like to partner up).
Social Media Collaboration
The Tucson community is full of artists and entrepreneurs who produce some of the best photos around. We had a few folks like Why I Love Where I Live and Neat Pics I Take (who create great content but also stay humble as their following grows) take over our Instagram account for a few days. We were able to grow their following while they did the same for us, making great partnerships and ultimately friendships. In turn, because we had built a relationship online, we were able to use social media to build lasting relationships outside of our social channels, weird right?
Incremental Growth vs. Number of Followers
Most business owners assume that in order to collaborate with someone else, that the other party has to have more followers, more social clout, or something to give them in return. Of course, it is important to ensure you are working with folks who align with your values, but what most people don't think about, is that you are reaching a group of people who haven't come in contact with your brand quite yet (whether it is 5 or 500,000 people is irrelevant). The gist? Stay humble and take every opportunity that aligns with your brand story.
Utilizing Your Resources
Here in Southern AZ we have an awesome organization called Startup Tucson – once a year they hold an incubator program called Thryve, of which I was a part of. It was after my first day of class that we did some back of the napkin math, and I realized I couldn't solve the equation. My business had too many variables which meant trying to create steady income for myself (and ultimately donations for non-profits) would continue to be difficult. After an intensive 8-week process, interviewing 30 people to find out what their pain points for giving back and planning events were, running several experiments to test out my solution and the way it worked, and making a 7 minute pitch to over 200 people, I ended up with an entirely new and functioning business: Celebrate for Good. I narrowed my target market to women between the ages of 21-35 who enjoyed experiences over collecting things, who have a strong need to give back and who like making others feel like a million bucks. Afterall, not everyone is your customer, and if they were, you would run yourself ragged trying to reach all 7 billion citizens of the world (no thank you!).
Within this program, I not only ended up with an entirely new idea, but I was able to network with mentors only StartUp Tucson could provide. I was able to get outside of my own head and hear the opinions of people who weren't emotionally wrapped up in the day to day planning. They were able to see things that I hadn't noticed, which ultimately made the business better, and something that I will forever be grateful for.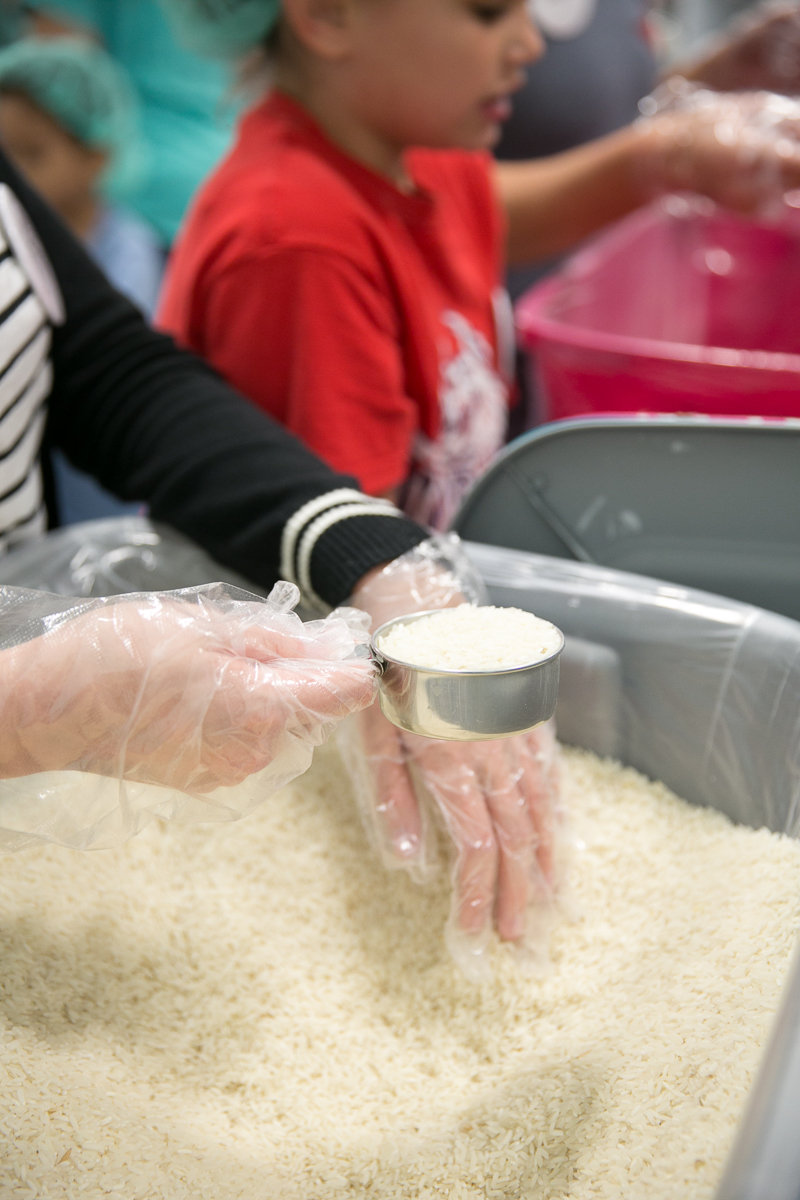 3. Ambition

Persistence
When I was three years old, I was recruited as the flower girl for my mom's best friend's wedding. Everything went according to plan, until I lost my shoe midway down the aisle. Nevertheless, I continued on down the aisle as if nothing was amiss. And although I think we are all born with a little bit of ambition, which I seemed to utilize here, I think that this was something that my parents ingrained in me at an early age.
Now, as an adult, my motivations have changed a bit. A year ago, my mother passed away from breast cancer and although it was the worst thing that I could imagine happening, it was also the best thing that could have happened to me. It forced me to live life with abandon, to pursue my passions without fear, and to find a strength in myself that I didn't have before.
I would like to say that I have a three step process to muster up ambition, but sometimes it is an unforeseen circumstance that becomes the driving force in your life. It is a daily choice for me to turn a sad past into a positive future, a choice I make every day. It is this ambition to honor my mother that keeps my pursuit of Celebrate for Good (and what it stands for) going.
For me, it isn't so much about the 'what' you are doing, it is about the 'why' you are doing it that truly matters. If you ever find yourself waning, take a break, take a walk, hug a puppy, and remember why you are doing what you are doing, because it is important.
Celebrate for Good was founded on the idea that you can give back to your community in an affordable and fun way. I was excited about providing my community (and beyond) with an idea that could potentially change the way we fundraise and donate, and I encourage everyone to remember how you can Celebrate for Good in your own way. So set forth into the world, creative peers, and GO. GET. IT.
I'd love to hear your failures and successes. What is one word that defines how you came to be who you are today as a business owner? I'll be responding in the comments!
Photos by Amalie Orrange Photography