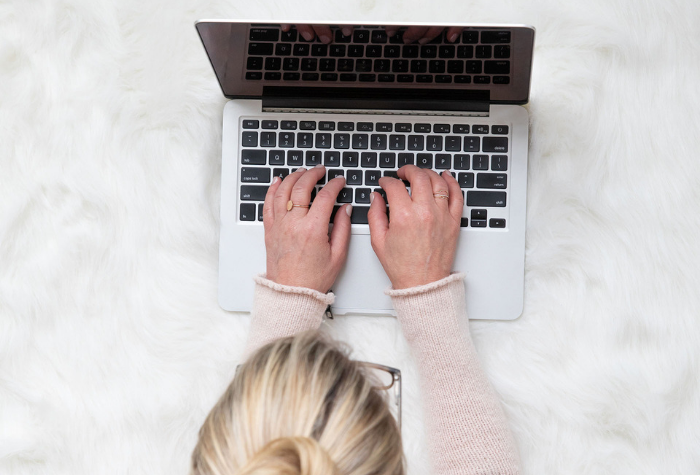 Anyone who runs a business – photography or otherwise – knows how hard it is to keep track of the small day-to-day tasks while remembering the big picture.
That's why it's crucial to have systems in place that not only help you track all of those details, but that let you focus on the part you love most.
Today I'm sharing the 4 things that have been essential to my own business' success. Consider them the 4 hacks that will change your life, and your business, forever (I promise, they're that good).
1. Get Organized
Call it Type A, call it the Konmari method, however you put it, running a business like a well-oiled machine requires organization. This means taking the time to set up your client system and using a tracking method to follow each project from start to finish.
By having everything in one place, you won't have to scramble between different programs to find emails, brochures and questionnaires. By using a client management system that organizes every step means I can spend more time on the things that I want to be doing – like documenting my clients' families – and less time worrying about the behind the scenes production.
HoneyBook has become an integral part of my business because it makes organization SO much easier.
2. Automation
Automation has been a real lifesaver in my business. There are two types of automation that have made a huge impact on my workday and will no doubt support you in yours.
The first involves your editing workflow. We all know how much time it takes to make images beautiful in post-production. So by setting up systems to make your editing tasks easier, you will save a lot of precious time.
In addition to using custom Lightroom presets, I also batch Photoshop actions to keep the ball rolling in the retouching arena. After the initial edits batch, I'm able to finish the images much more quickly.
The second type of automation I can't live without is email automation. Now, I know this one sounds a little scary, but trust me, it's not! All it takes is a little setup time.
By taking the time to set up a workflow of email responses that trigger after a specific action is complete (for example, after a questionnaire has been submitted), you can rest easy knowing that your clients are getting the immediate attention that they expect and deserve. The email automations that I rely on most are session and payment reminders.
3. Go Paperless
I used to be that person with a million sticky notes, to-do lists and paper contracts. I used to actually mail contracts to my clients, and have them mail it back when they signed it! Doesn't that seem crazy nowadays?
HoneyBook has made this transition into the 21st Century way easier than I could have ever imagined. With everything in one place online, I get notified whenever a client has project activity and I get notified through the HoneyBook app on my phone when there is a task that needs attention.
No more to-do notes, no filing systems, no digging through stacks of paper to figure out which client is where. Need that contract from 2018? No problem! It's neatly tucked away in the cloud, easy to access and email at a moment's notice.
4. Outsourcing
Outsourcing has made me love my business even more. I know it can be scary to loosen the reigns on the business you're putting your heart and soul in, but take it from someone who knows: thinking you're the only one who can do it all will only lead to burn out.
Whether you outsource your retouching or your accounting (or both!) let go of the things that don't bring you joy so that you can have more freedom to do the things that you love.
There you have it! The 4 hacks that will save you time and energy. Try them out in your own business and let me know what fun and creative things you have time for now that you're more organized!