Discover the best client portals for small businesses and compare features, ease of use, and pricing.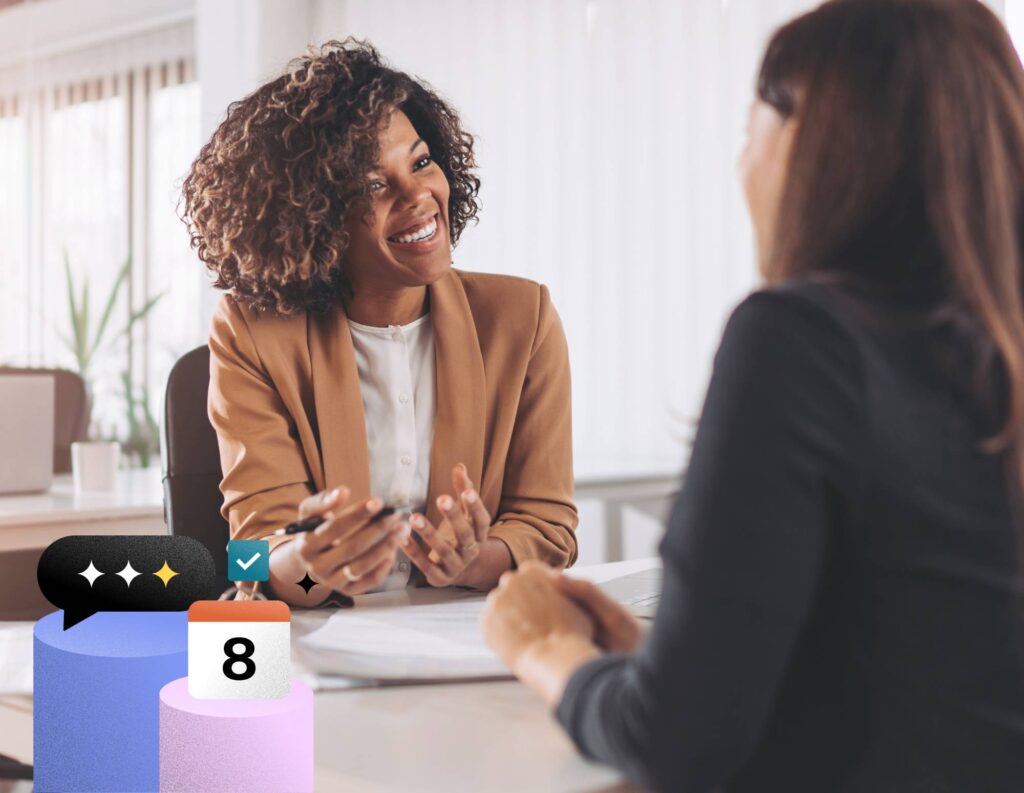 In the independent business world, client portals have become essential for small businesses looking to simplify operations and provide top-notch customer experiences. These client portals offer a centralized hub for effective communication and organization, helping you manage customer relationships more efficiently and effectively.
For independent professionals who offer services, finding the right client portal software is important for maintaining a competitive edge. From photographers and digital marketers to interior designers and social media consultants, professionals in various industries rely on these platforms to keep projects on track while ensuring strong client relationship management.
As you evaluate your options, consider factors such as customization options, security features, and integration capabilities with other tools or platforms you already use. With so many software options available today, it's important to weigh the pros and cons of each solution before settling on one that best meets your unique needs.
In this article, we'll explore some of the best client portal solutions available on the market, and compare what they offer, ease of use, and other things to help you make an informed decision.
Jump to:
What to look for in the best client portals
Before going into each solution, it's best to understand what you can expect from a client portal. What exactly should you look for in a client portal?
Ease of use
When evaluating client portal solutions, one of the most critical factors to consider is ease of use. A platform that's intuitive and user-friendly will save you time and effort, allowing you to focus on delivering exceptional services to your clients. Look for software with a clean interface, straightforward navigation, and clear instructions on how to perform various tasks. Keep in mind that both you and your clients will be using the portal regularly, so it's essential that it's easy for everyone involved.
Customization options
As an independent service-based business, you want your client experience to be unique and tailored to your brand identity. Customization options play a significant role in achieving this goal. The ideal customer portal software should offer flexibility when it comes to modifying the appearance and functionality of the platform.
Ideally, look for solutions that allow you to add your logo, choose color schemes, customize email templates or notifications, and even create custom fields or forms if needed. This level of personalization not only enhances your clients' experience but also reinforces brand recognition throughout all communication channels.
Consider whether the platform can accommodate varying workflows or project structures unique to your industry or service offerings. This adaptability will enable you to manage projects better while providing a great customer experience.
Security and privacy features
Security should never be an afterthought when choosing a client portal solution. After all, you'll be storing sensitive information about your clients and their projects on the platform. To ensure that your data remains protected, you need to look for software with robust security measures in place.
These may include encryption protocols for data storage and transmission, secure login options such as two-factor authentication (2FA), and regular security updates or patches to protect against vulnerabilities. Also, consider whether the platform complies with relevant data privacy regulations like GDPR or HIPAA if applicable to your business.
Privacy features are also important. You want a platform that allows you to control access permissions on a granular level, making sure that only authorized users can view or modify specific information within the portal.
Integration with other tools and platforms
You'll almost always need other tools, so make sure your client portal can integrate with other platforms you're already using. This simplifies workflows by reducing the need for manual data entry or duplication of efforts across multiple systems.
Look for solutions that offer integrations with popular applications such as project management tools (Trello or Asana), accounting software (QuickBooks), CRMs (Salesforce), email marketing platforms (Mailchimp), or even social media channels. The more integration options available, the better equipped you'll be to create a cohesive ecosystem tailored to your unique business needs.
Pricing structure
While cost efficiency is vital for independent businesses operating on tight budgets, it's important not to sacrifice functionality or quality when selecting client portal software. Analyze each option's pricing structure carefully to make sure it aligns with your budget constraints and feature requirements.
Some providers offer tiered pricing plans based on user limits, storage capacity, or access to advanced features. The flexibility allows you to choose a plan suited to your current needs while providing the option to scale up as your business grows. Many platforms offer free trials or demos, allowing you to test-drive their functionality before committing to a paid plan.
When evaluating pricing, consider the overall value proposition of each solution rather than focusing solely on cost—a higher-priced option may ultimately be more cost-effective if it offers greater functionality or efficiency improvements that translate into tangible benefits for your business.
1. HoneyBook: A complete client portal solution for independents
As an independent business, your priority is to maintain strong customer relationships while simplifying your workflows. HoneyBook is a comprehensive client portal solution designed specifically for service-based businesses like photographers, digital marketers, social media consultants, and interior designers. With its wide range of features tailored to your needs, HoneyBook helps you manage projects, book clients, and automate payments all in one place.
What HoneyBook offers
HoneyBook is more than just a client portal. It's an all-in-one clientflow platform that simplifies the way you manage your business. With features like project management tools, personalized invoicing, contract templates, and messaging systems built right in, HoneyBook has everything you need to improve your client experience while saving time on administrative tasks.
Unique features that cater to service-based businesses
Another standout feature of HoneyBook is its library of customizable templates for proposals, contracts, invoices, and more, making it easy for independents to create professional documents without starting from scratch. You can also automate payments with recurring billing options and securely accept credit card payments through the platform.
In addition to these financial tools, HoneyBook offers robust communication channels that help you stay connected with clients throughout the project lifecycle—from initial inquiry through completion. By consolidating all client communication into one central hub (including emails), you can ensure nothing slips through the cracks.
Ease of use and customization options
HoneyBook's user-friendly interface makes it easy for even non-tech-savvy users to navigate and customize their client portals. You can personalize each portal with your branding elements, such as logo and color scheme, creating a cohesive customer experience across all touchpoints.
Integration with other tools and platforms
To further simplify your processes and save time on manual data entry tasks, such as transferring contact information or financial records, HoneyBook integrates seamlessly with popular tools like QuickBooks and Zapier. This means you can connect your client portal to other platforms you're already using, ensuring a smooth workflow and more efficient use of your time.
Pricing
HoneyBook offers a cost-effective solution for independents looking to enhance their client experience and simplify operations. With HoneyBook's plans starting at just $12.80 per month (billed annually), you can access all of the platform's powerful features without breaking the bank. For an even better deal, you can opt for a two-year subscription and receive two months free.
One of the key selling points of HoneyBook is its 60-day money-back guarantee, which allows you to try out the platform risk-free and see if it's a good fit for your business. Plus, signing up for HoneyBook is hassle-free. They offer a 7-day free trial with no payment information required, so you can test-drive the platform before committing to a subscription.
Overall, HoneyBook provides an affordable yet comprehensive solution for independents looking to optimize their client portals and improve customer relationships without sacrificing ease of use or functionality.
2. Zoho: A robust platform with a learning curve
Zoho offers a suite of products designed for independent businesses, including customer portal software that streamlines communication channels and enhances customer experience. Despite its robust features, some users may initially find the learning curve steep and time-consuming compared to more intuitive options like HoneyBook. Additionally, customization options might be limited depending on the chosen pricing plan.
Key features relevant to small businesses
Some key features of Zoho's client portals include customizable appearance, role-based access control, document management, project tracking, and invoicing integration.
Ease-of-use concerns
While feature-rich, some users may find Zoho's platform overwhelming or challenging to navigate due to its learning curve, particularly if they're not tech-savvy.
Pricing
Zoho's pricing structure offers a limited free plan for one user, which might be suitable for small businesses or those just starting out. However, to unlock its full potential, you would need to opt for the paid plans, which start at $49/month when billed annually. This tier allows up to three users and supports 500 customers but may still have some limitations in terms of customization options and features. A free demo is available for those interested in exploring Zoho's client portal solutions before committing to a paid plan.
Zoho vs. HoneyBook
While both platforms offer valuable tools for managing clients, Zoho's strength lies in its extensive suite of products that caters to various business needs. However, this may come with a steeper learning curve compared to HoneyBook's more user-friendly and specialized approach for independents. If you prioritize ease of use and features tailored specifically for service-based businesses like invoicing and contracts, HoneyBook is a more suitable option.
3. vcita: Simplified appointment booking but limited customization
vcita is a customer client portal focused on appointment scheduling and communication for independents like photographers and interior designers. It offers an easy-to-use interface for managing bookings, payments, and client interactions. One notable drawback is the learning curve associated with mastering vcita's features. However, once familiar with the platform, users can reap its benefits efficiently.
Key features relevant to small businesses
vcita's customizable booking page integrates into your website or can be shared via email and social media. It simplifies appointment booking and includes invoicing features, payment processing integration, automated reminders, and CRM tools for maintaining customer relationships.
Limitations in customization options
While vcita provides excellent scheduling capabilities, it falls short in customization compared to solutions like HoneyBook. The platform lacks advanced contract templates and collaboration tools that can enhance the overall client experience.
Pricing
vcita's pricing starts at $24/month for single users when billed annually, with two months free included in the annual billing. The cost scales per user, and for 2–4 users, the price increases to $71/month. vcita offers a 14-day free trial without requiring any payment details, which allows you to test out its features and determine if it's the right fit for your business needs.
vcita vs. HoneyBook
Both platforms offer valuable tools for managing clients, but vcita's primary focus is on simplified appointment booking. Its limited customization options do not cater to all types of independents as well as HoneyBook. If your business requires greater personalization in the client portal, HoneyBook would be a more suitable choice.
4. Accelo: An all-in-one solution with a steeper price tag
Accelo's customer portal software offers an all-in-one solution that caters to the unique needs of small businesses. With its comprehensive suite of tools, Accelo enables you to manage your projects, sales, and customer relationships from one central platform. On the downside, Accelo's pricing structure may discourage some small businesses as it comes with a higher price tag than others on this list. Considering its pricing and limitations, the more enterprising options on this list, like Zoho, become more attractive.
Key features relevant to small businesses
One of the standout features of Accelo is its powerful automation capabilities. The platform can automate various aspects of your business processes, such as task assignment and deadline tracking, which helps save time and reduce manual effort. Additionally, Accelo provides real-time visibility into project progress and performance metrics so that you can make informed decisions on the fly.
Ease of use and customization
When it comes to ease of use and customization options, Accelo stands up well against HoneyBook. The platform offers an intuitive interface with drag-and-drop functionality for quick customization. However, some users might find it slightly more complex than HoneyBook due to its extensive feature set.
Pricing
Accelo's pricing starts at $24/month per product/user when billed annually, with a minimum requirement of five users. If you're willing to invest in a robust all-in-one solution that offers extensive features and integrations, Accelo might be worth considering. There's a free 7-day trial and a free demo.
Accelo vs. HoneyBook
Accelo positions itself as an all-in-one solution with a steeper price tag, more comparable to Zoho's suite of products. It's more suitable for larger businesses seeking comprehensive features at a higher cost. If you prioritize affordability and features specifically tailored to independents, HoneyBook is the more fitting option.
5. Moxo: A powerful CRM with a focus on sales
Moxo provides a comprehensive CRM platform, including client portals, project management tools, and marketing automation features. Its user-friendly interface allows easy access to customer information, communication channels, and collaboration tools.
Key features relevant to small businesses
Moxo's standout features include lead tracking, sales pipeline management, and customizable email templates. It helps you stay organized by keeping all customer interactions in one place and automating repetitive tasks.
Ease of use and customization
Moxo is designed with user-friendliness in mind, making it easy for independents to navigate and manage client portals via a simple drag-and-drop interface for customization. Ultimately, it allows the personalization of client experiences without needing technical expertise. However, while Moxo's customization options are user-friendly, they may not be as extensive as those offered by the more robust solutions listed here.
Pricing
Moxo's pricing starts at a rather steep $100 per month, with a hefty one-time setup fee of $250. Moxo does offer discounts for annual payments, making it a bit more cost-effective in the long run. Take advantage of their free demo before committing to a subscription.
Moxo vs. HoneyBook
Both platforms provide useful client management features, but Moxo leans more toward sales optimization than HoneyBook. If your business relies heavily on acquiring new clients through sales efforts rather than providing ongoing services or consultations, Moxo might be a better fit. Naturally, Moxo's focus on sales may not cater to all types of service-based businesses equally well as HoneyBook does with its more versatile features like invoicing and contracts.
Choose the right client portal for your business
Choosing from the best client portals depends on your specific needs and budget. Evaluate the ease of use, customization options, security features, integration capabilities, and pricing structure.
Consider Zoho for a robust platform with a learning curve, vcita for simplified appointment booking but limited customization, Accelo for an all-in-one solution with a higher price tag, and Moxo for a powerful CRM focused on sales. Go with HoneyBook for an all-in-one clientflow management platform that can connect your client communication, contracts, invoicing, and payment, so your service delivery is seamless from start to finish.