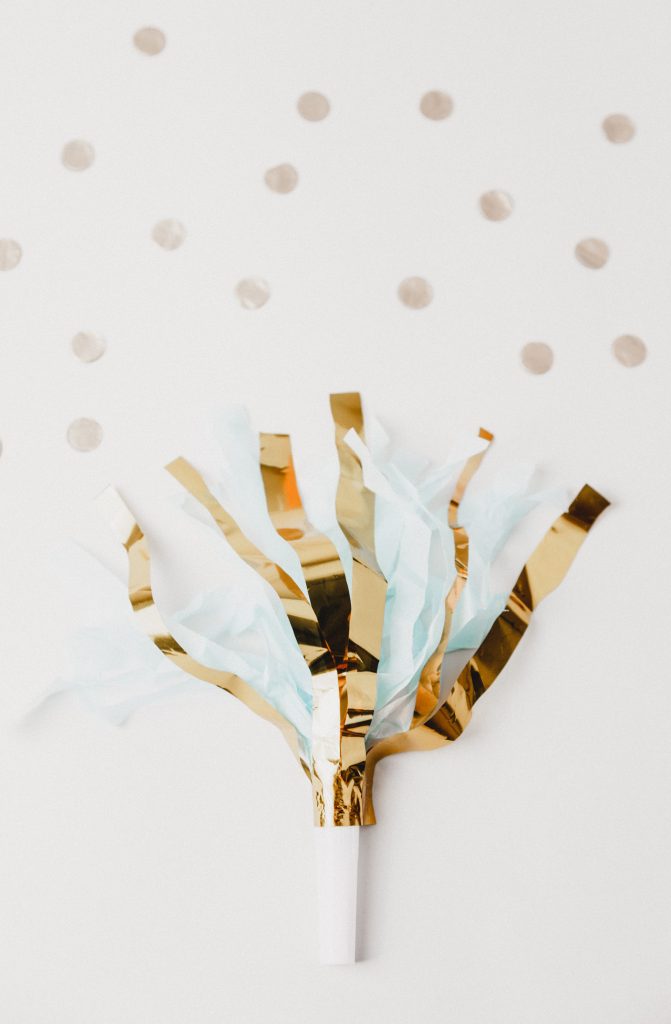 I've been with HoneyBook since their start-up days for my wedding planning business. I joined in December 2014 to be exact. I remember when I first stumbled upon them and was researching them online, they had just gotten their second round of big funding. Now they are one of the leaders in wedding project management software. Plus, they've started this really powerful movement called The Rising Tide Society, which fosters community over competition. It's been fascinating, as a business owner, to see how they have evolved over the years.
HoneyBook truly helps me to get more wedding inquiries and book clients faster.
My Wedding Planning Business Before HoneyBook
Before I found HoneyBook I was doing everything in Excel and Word. You have to remember it was pre-2014 so Google Drive and Dropbox barely existed. I made everything from scratch, not one single template. I'm talking proposals, replies to inquiries, follow up to inquiries, and more. It was so time-consuming and in hindsight, I'm sure I wasn't consistent and I missed key information since I made everything from scratch each time.
I would also reply to inquiries as soon as possible, no matter the time of day, it was my day off or I had a wedding hangover from the day before. I hopped on my computer and wrote a custom reply. This sounds wonderful and very high touch, but in reality, it wasn't. It took time, extra thinking and people sometimes had to wait many hours for a response when I wasn't near my computer. I definitely didn't have a template I was using.
Let's talk about my wedding contracts and proposals. I did have a legit contract, written by a lawyer when I started, so I get a gold star for that. Where I really spent way too much time was creating a proposal from scratch each time and overthinking the prices. I would send the proposal and if they said yes then I would email them a contract and they had to mail me a check. It took forever! I'm sure it didn't look too professional and it certainly didn't give me the confidence to charge higher prices. The problem with the checks was also that people were really slow making their payments and I had to send them reminders and was chasing late payments.
My Wedding Planning Business After HoneyBook
The first thing I noticed was that clients booked so much faster. Money was in the bank and my calendar was filling up quickly. Thanks to the proposal, online contract, online invoice, and payments all in one place, it was much easier for clients to book. Anything you can do to make booking easier for the client is a must-do!
I was no longer stressed out worrying about replying to new inquiries as soon as they came in. I will admit, I was nervous to switch to automated responses, but now that I've been doing it for years I would never switch back. Thanks to the automated response to new inquiries, I don't have to reply to an inquiry the second it comes in. Couples get an immediate automated email and a link to schedule an initial consultation call. I am no longer surprised when someone schedules a call within minutes of receiving that auto-reply.
No more reminding people to make their payments or chasing late payments. Hallelujah! The first payment arrives at the same time that people sign the contract. Then HoneyBook sends automated reminders when their payment dates are approaching. I can honestly say that since using HoneyBook, I can't recall ever needing to chase down a late payment.
HoneyBook is very easy for clients to use. It makes me look professional and shows them that I take their wedding seriously.
5 Ways HoneyBook Helps Book Wedding Planning Clients Faster
1 – Contact Form
HoneyBook has a contact form that you can embed straight into your website. Then when a couple inquires, their information will go straight into HoneyBook. No more manually adding information about inquiries into a spreadsheet. I love how clean and not over-designed the contact form is. It fits perfectly with the design of my website.
2 – Auto Replies To Inquiries
I know I mentioned this above, but it's worth mentioning again since it has been such a game-changer in my wedding planning business. The auto-reply when someone inquires through the contact form makes sure that the couple knows you received their inquiry and gives them the next step (hint: that next step is to include a link for them to schedule a call with you).
Pro Tip: You can learn more about HoneyBook's automations here.
3 – Templates
Templates have become the backbone of my wedding business operations over the past few years. Thankfully, HoneyBook is all about templates.
I use templates in HoneyBook for:
Auto reply to new inquiries
Follow up on inquiries
Questionnaire before their initial consultation
Email for sending a proposal
Proposals
Contracts
Email for following up with proposals
Questionnaires for planning
Brochure
Payment reminders
I used to think that all my emails needed to be customized and from scratch or the couple wouldn't book me. Not only is that time consuming and overkill, but it's also not true. With a template, I just edit the parts I want to fit that specific client, and 90% of the time I use the original template.
4 – Questionnaires
When I first started my wedding planning business and in the early years, it never crossed my mind to use questionnaires. Instead, I was doing everything during meetings with the clients and it was adding so much extra time. Now I save tons of my time and the client's time by using questionnaires.
I use questionnaires in HoneyBook for:
Before the initial consultation
Design services
Collecting names of the wedding party and parents
5 – Sign And Pay Online
I am honestly speechless when a vendor does not take payments or signed contracts online. In this age of technology and everything being online, you must be able to take credit card payments and have clients easily sign digitally. I love that HoneyBook allows clients to do this quickly and easily all in one spot (no signing in one platform and paying in another platform). I also really love the cha-ching noise that the app makes when I get a payment.
Since I've been with HoneyBook, practically from the beginning of their company, I can tell you that their customer service is amazing and they are always adding new features. If you like getting inquiries faster, booking clients, and getting paid quicker be sure to check it out!
Catch me over on IGTV or my Facebook video going into even more detail about how HoneyBook helps me book wedding planning clients fast and features I love.
If you want to learn more tips and details about how I use HoneyBook to get wedding inquiries and book clients, check out my video on IGTV and Facebook/
Watch on IGTV: https://www.instagram.com/tv/CB6QA11ldgB/
Watch on Facebook: CLICK HERE
Are you tired of hearing "We went with another planner" or even worse crickets? Now, is your time to stand out in a flooded wedding market. That's why I want you to sign up for my free mini course: How To Stand Out In A Flooded Wedding Planner Market. Sign me up!
Ready to connect and convert your ideal clients? Get our Brand Voice & Copywriting Ultimate Guide